Sandy beaches, rugged mountains, winding roads and blissful isolation. Nothing beats a few days away in Co Mayo. Here are just some of the things to do!
From Louisburgh to Achill Island, Croagh Patrick to Killary Fjord, Co Mayo is really an adventurer's paradise. From walks to wild swim spots, windsurfing to pints in the local, it has got to be one of our favourite counties in Ireland. Stunning seas, deep valleys, jagged cliffs, winding roads, it has it all. So get the calendar out and plan a few days exploring the wilds of Mayo. These are just a few of the things to do when you get there.
Things to Do in Mayo: On Land
Walking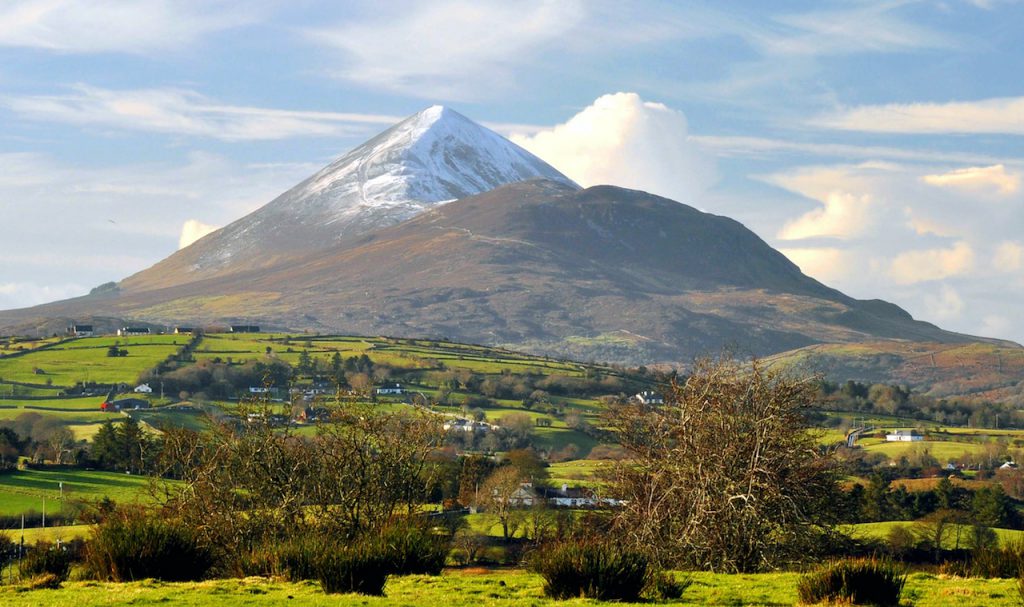 There are hundreds of stunning walks to do in Mayo. From the beautiful coastal walks around Erris Head to the fantastic wilderness area of the Nephin Beg Range and the Bangor Trail. You could spend the whole weekend exploring this area alone. Check out our full guide of the Nephin Beg Range.
The west doesn't get any more remote than the Scardaun Loughs so if it's isolation and beauty you're after then look no further. Further west are the distant silhouettes of Slievemore and Croaghaun on Ireland's biggest island – Achill. Croaghaun also boasts our highest sea cliffs.
Sitting just outside Westport is Croagh Patrick, arguably our most well-known peak. It's a tough drag up the side of the conical tower over uneven rocks and loose scree. But you will be rewarded with incredible panoramic views of the hundreds of tiny drumlin islands in Clew Bay and the very best of the Wild Atlantic Way. Check out our full review of Croagh Patrick for more information.
Then there is also triathlete Con Doherty's favourite route the Bertra Beach Head, Annagh Bay and the 2km Claggan Mountain coastal trail in the Ballycroy National Park to check out.
8 of the Most Stunning Walks in Mayo
Cycling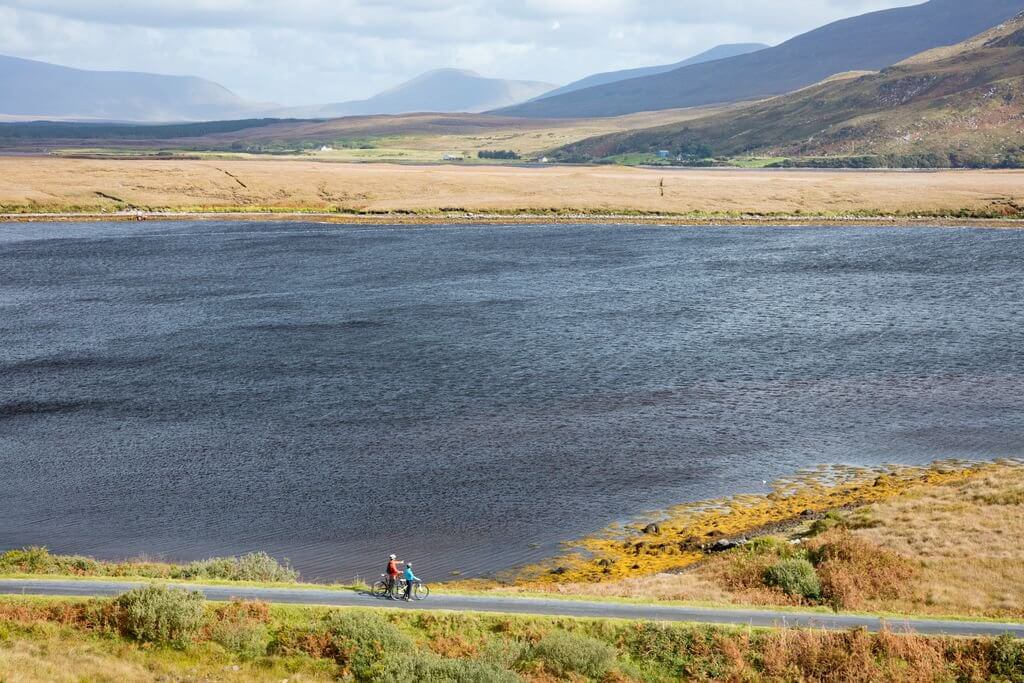 The most well-known cycle route in Mayo is without a doubt the Great Western Greenway. The 42km route from Westport to Achill (or vice versa) is the longest off-road walking and cycling trail in Ireland. And it's a stunner! Bring your own bike or hire them. There are loads of places to get them, including the Greenway Bicycle hire, Clew Bay bike hire and Westport bike hire.
Islands to see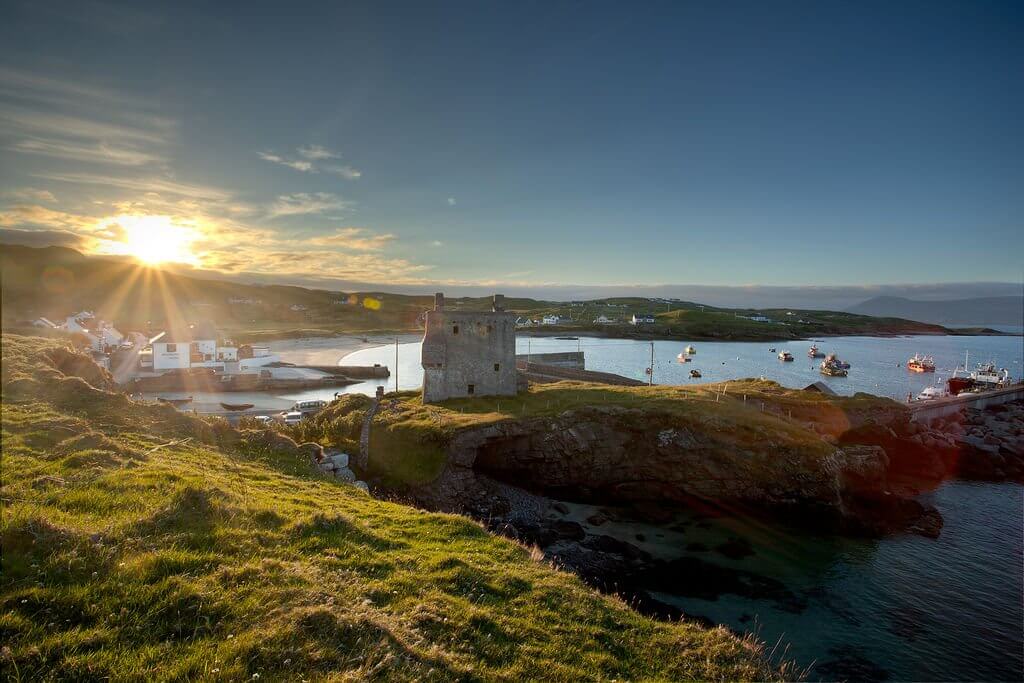 Clare Island
The largest of the Mayo islands is a real microcosm of the mainland – it has beaches, cliffs, mountains all within a relatively small area. Located off the Mayo coast at the entrance to Clew Bay, its spectacular cliffs are home to large numbers of nesting seabirds and its hills, bogs and woodlands make it ideal for hill walking. Clare Island Adventures also offers an abundance of activities from snorkelling to coasteering and kayaking. There is also a yoga studio on the island for those looking to unwind. Clare Island can be reached by ferry from Roonagh point Louisburgh in Mayo. Check out our full guide to Clare Island.
Achill Island
It is easy to see why Achill Island has inspired the work of so many artists and writers. When the sun shines, it is a tropical paradise, while in stormy conditions, there are few places that will leave you feeling more invigorated. Crystal clear waters lap the shores of Ireland's biggest island while piercing green peaks loom high above. Thanks to the Great Western Greenway, which will deliver you on two wheels to its doorstep, it is an area that is firmly on the map for lots of us. Keel Beach, Keem Bay and the Deserted Villiage are particular highlights. Check out our full guide to Achill Island.
Claggan Island
A trip to Claggan Island is a must when travelling to north Mayo. Accessed by car via a sand spit at low tide, the journey out there is an adventure in itself. Surrounded by the sea, there are a few places more wild or remote. This is a place where you can go to sleep and wake up to the sound of crashing waves, a place where the word stress simply does not exist! Check out our comprehensive article on North Mayo for more information.
Things to Do in Mayo: In Water
Kayaking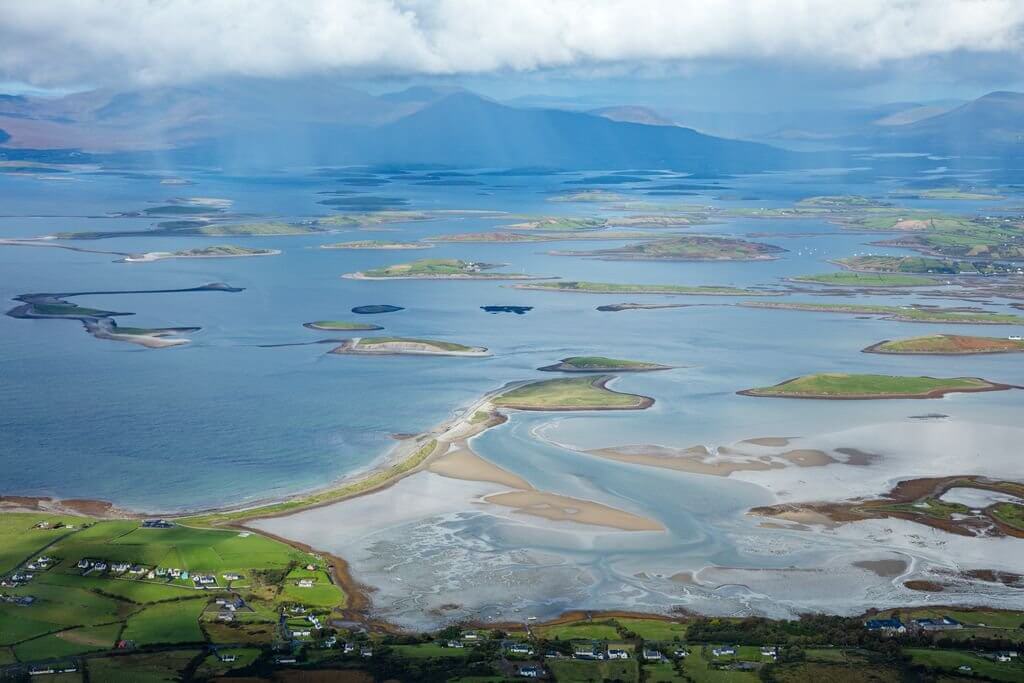 There is a ridiculous amount of stunning spots to paddle in Mayo, including Killary Fjord, Bunhowna River and Keem Bay. But Clew Bay is a particular special sight to behold. And there's no better way to explore the drumlins than by kayak. Take a guided kayak around the ever-changing environment of the 365 islands of Clew Bay. Look out for kingfishers, seal colonies, a vast variety of seabirds and maybe even a dolphin or two. Enjoy the wonders it beholds all against the backdrop of Croagh Patrick. Both Clew Bay Bike Hire and Saoirse na Mara offer paddle tours of the area.
Open Water Swimming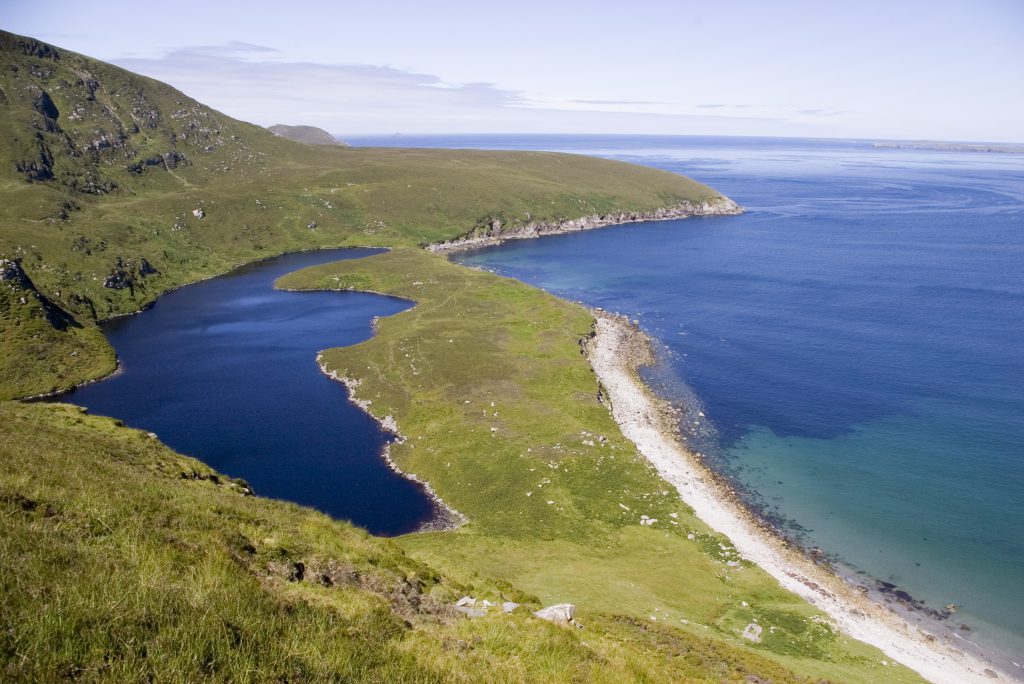 There is an abundance of gorgeous wild swimming stops to take a dip in around the county.
Lough Mask, Tourmakeady
In Tourmakeady, beside Paddy's Bar and Restaurant, there is a beautiful swim spot. The water is typically much calmer than the sea and a lot warmer too during the summer months. And you can swim close to shore without it going too deep or too shallow. Plus, there is no jellyfish.
Annagh Bay, Achill Island
Tucked away, completely out of sight, Annagh Bay has to be one of the most breath-taking sea swimming spots in Ireland. Sitting adjacent to Ireland's lowest corrie, with its white sand and turquoise waters there are few places on the planet more inviting!! The only drawback is that the bay can only be accessed via foot – it's about a 1.5hour hike over the hill to get there! But with stunning views throughout, the hike in only makes the entire experience more special!
Portocloy
While the picture-perfect beach at Portocloy would be worthy of a place on this list, there is a swimming place even more awe-inspiring just a short distance up the coast. As you drive away from the beach to the small harbour you will see signposts for a walking route. Just beyond these signposts, you will see a gentle waterfall flowing off the emerald green land into the vibrant waters below – it is pure paradise!
Belmullet Tidal Pool
We don't see many tidal pools in Ireland, which is a pity when you see the impressive pool at Belmullet. Located on the coastal road outside the town, the pool here is about 20m long with a smaller pool adjacent to it which is perfect for smaller kids. The pool is easily accessed thanks to human intervention in the form of ladders at either end. A lifeguard hut and portaloos are also present.
Kitesurfing
Achill Island is the home of Pure Magic, the kitesurfing experts! They work out of several awesome locations depending on the conditions but they are usually found on the flat water lake in Keel. Whether you're a pro or just looking to take that first step, this is the perfect spot.
Louisburgh, in the shadow of Croagh Patrick is another option. The beautiful area has a beach for almost any wind direction. In heavy conditions, there is a little lake just a few hundred metres from the ocean that gets steady and consistent south westerlies, perfect for a spot of kitesurfing. Big Style operates from here.
SUPing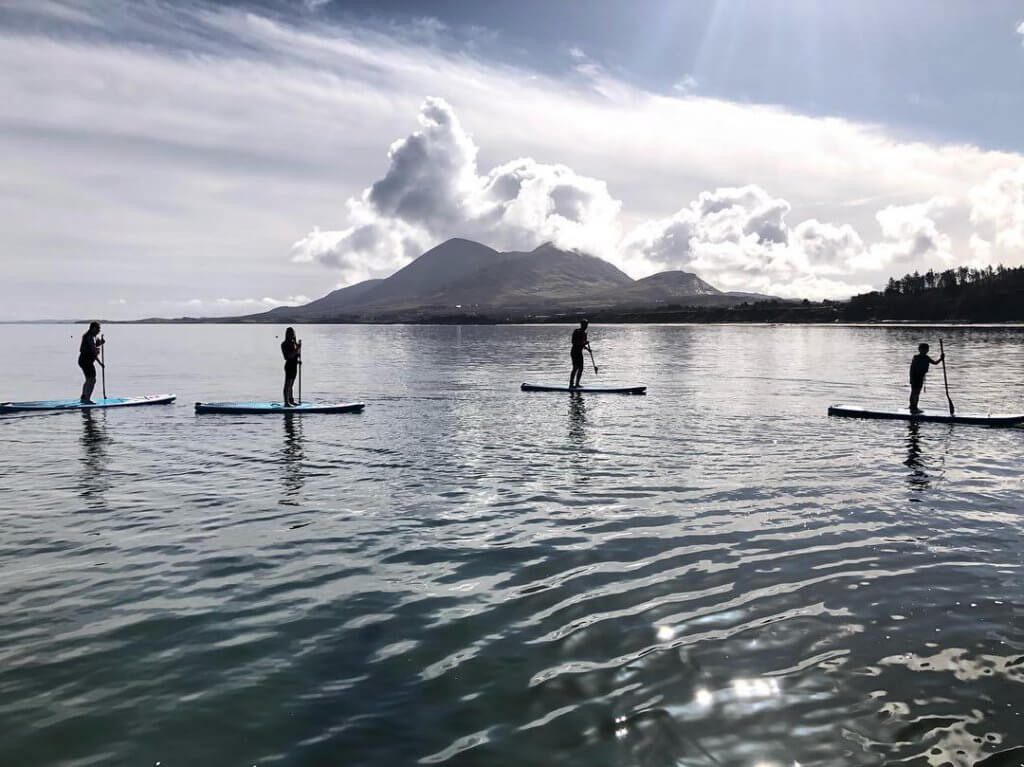 Stand up paddle boarding is the sport of the summer. And when the conditions are right and the sun is out, Mayo is a gem of a place to be cruising along on a SUP. Summer SUP School works out of Old Head Beach. Mayo Adventure Experience, Big Style and Pure Magic also offer SUP lessons and rentals.
Snorkelling & Coasteering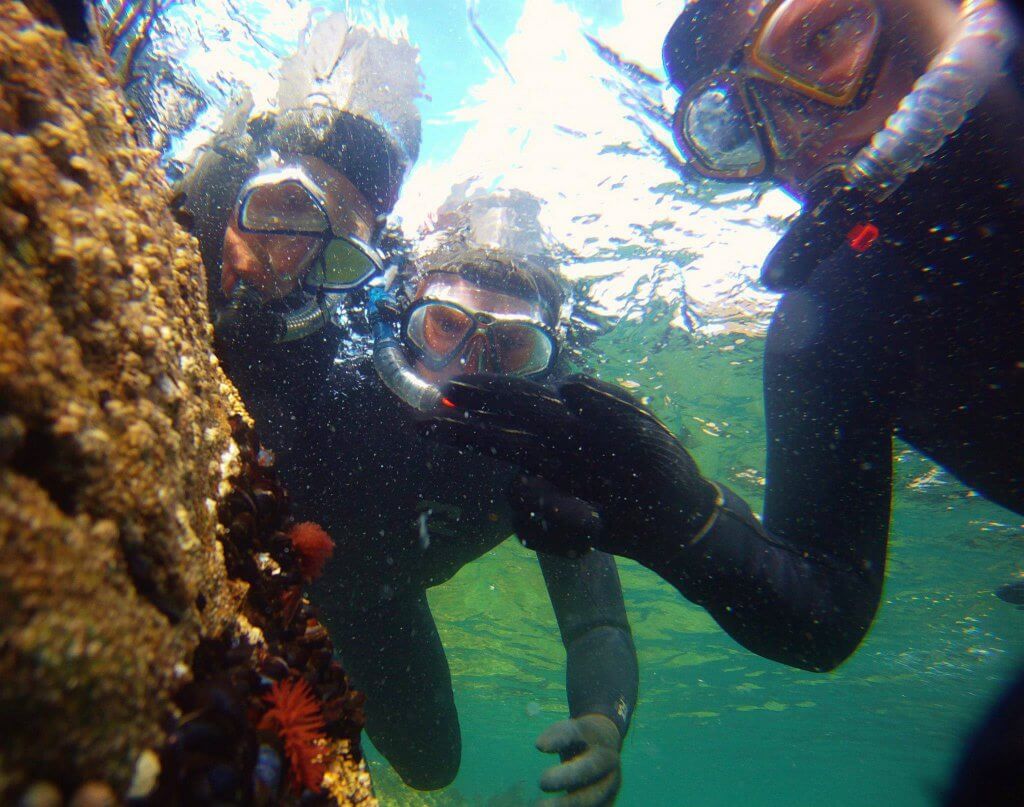 Old Head in Co Mayo is the perfect place for a bit of snorkelling and coasteering. Adventure West offers both activities and they guarantee it will be an adrenaline filled and memorable day out. In the Clew Bay area, they also offer rock-climbing and abseiling.
Surfing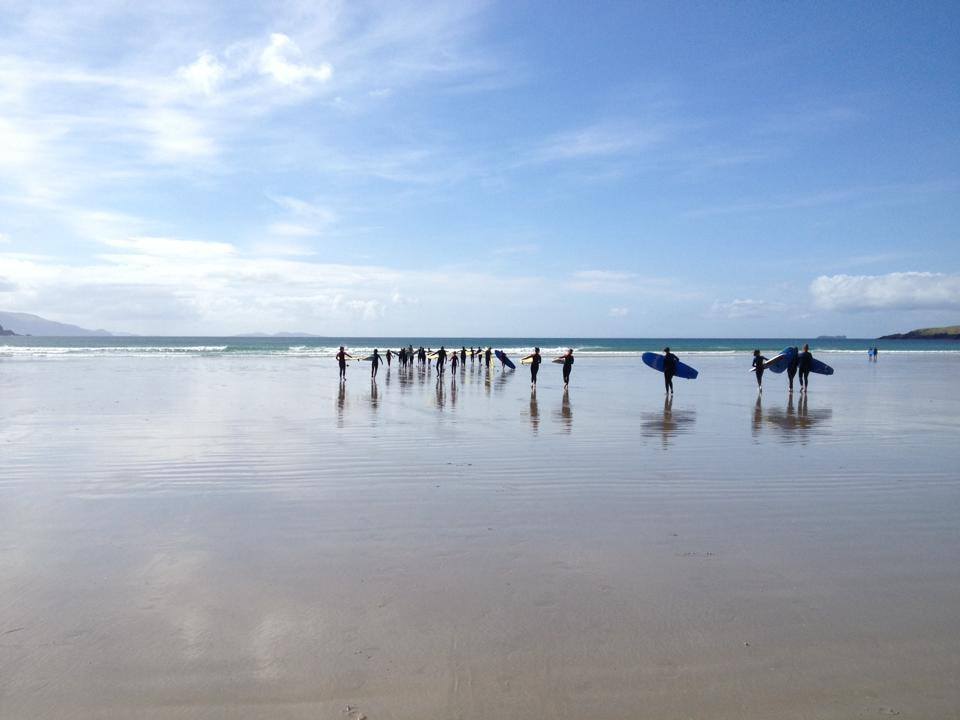 Last but not least, Mayo is ideal for a bit of surf. You'll often see throngs of surfers parked up in their vans along Keel Beach over the summer months. Achill Surf is a great place to learn you'll find them on Keel Beach from March to October. They offer both lessons and equipment hire.
Words by: Orla Ó Muiri
Check out our Hard as Nails podcast:
Like this? You should check these out:

Previous Post

Next Post