Head off the beaten track and into the wilderness of the Nephin Begs. With star-gazing, hiking and even mountain huts to stay in, it's a real gem!
Everyone loves Westport and it positively hums in the main tourist season, but if you're looking to escape the crowds for a more sedate and undiscovered spot, we cannot recommend Newport enough. Also on the Greenway, this sweet little town is made distinctive by its dramatic seven arched stone viaduct which spans the stunning Black Oak River as it empties into Clew Bay. The village is a fantastic launch pad for an abundance of adventures.
Water babies will be in their element as you can kayak or SUP right out of the village down the river and out into the wide expanse of Clew Bay. Small islands are scattered before you, as Croagh Patrick stands stoically in the distance. Many of the islands have small sandy beaches which are perfect for wild camping if you want to make it an overnight adventure.
Other gems within a stone's throw of Newport include a visit to Burisshoole Abbey, which dates to 1469, and pirate queen Granuaile's 16th-century Rockfleet Castle. Both are perched right on the water and are stunning places to visit by kayak or boat.
Or you can hire bikes from several businesses in town and spin out to these historic treasures along the Greenway (head in the direction of Achill). Other must-sees on this section of the Greenway are the jaw-dropping sunsets over Clew Bay from Mulranny and Murrevagh strand.
Another option for exploring the bay is to take a sea safari with local operator Darragh on the Clew Bay Voyager. He'll take you to all the good nature watching spots and you can even catch fish and cook them on board.
Hidden Gem: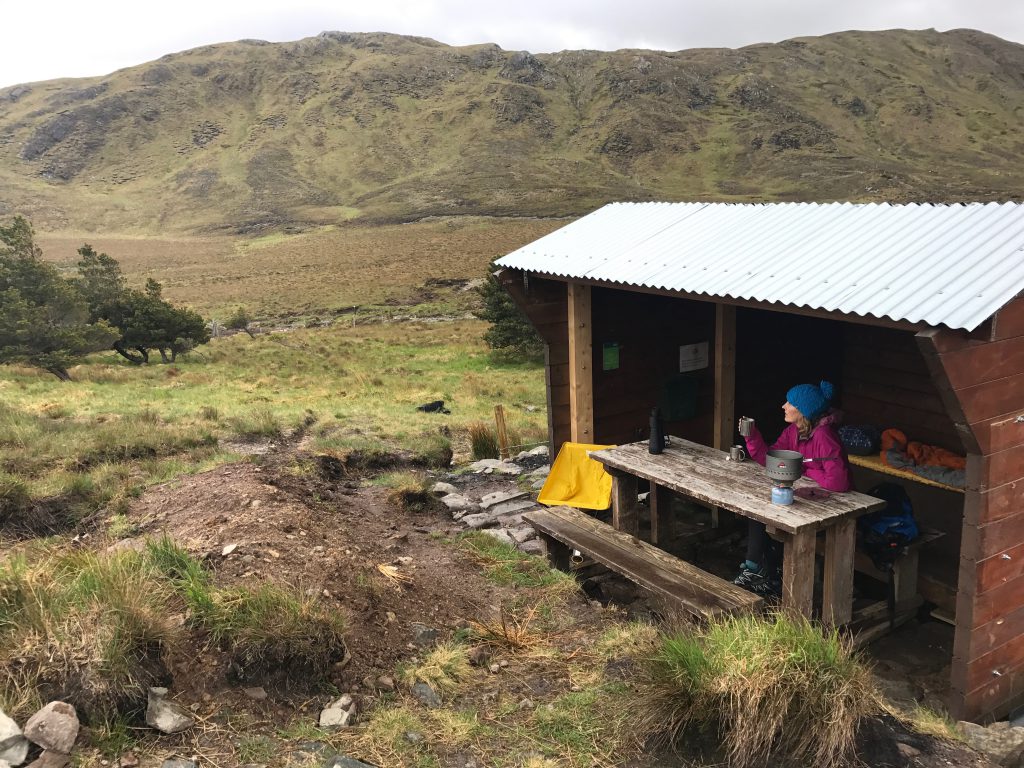 Ever heard of the Nephin Begs? No? Well you aren't the only one. Despite their proximity to the tourism hotspots of Mulranny and Westport, it's an area of Ireland which lies undiscovered – vast, wild and rugged. Sitting cheek to cheek to the east with Ballycroy National Park, it's a place where the only sounds are of larks twittering as they fly overhead. With barely a hint of civilisation, this is arguably the loneliest place in Ireland and we love it!
Those up for a challenge should take on the 24km, Bangor Trail which traverses the area. Encircled by a vast area of trackless bog, this place will test even the hardiest of hikers. Although the route can be conquered in one day (just about!), we highly recommend making it an overnight trip so you can enjoy a star gazing fest in one of the world's top star gazing spots. But don't take our word for it! The International Dark-Sky Association has awarded Ballycroy National Park and Wild Nephin Gold-Tier International Dark Sky Park status to so you can expect it to be as spectacular at night as it is during the day. With two Adirondack-style bothies (they are open on one side) in the area to choose from – the Lough Aroher Hut and Altnabrocky Hut – you can discover the wonder of the night sky from the comfort of your sleeping bag!
Essential Info: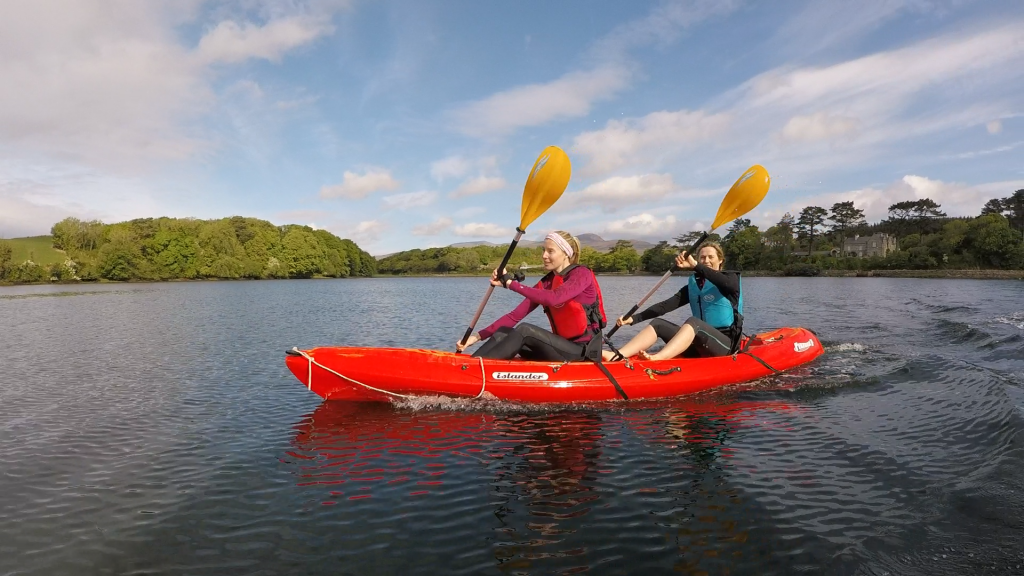 Kicking off from the Brogan Carrol stone bothy at Letterkeen, the Bangor trail covers a total distance of 24km across the bog to Bangor Erris. Even in dry weather, you can find yourself knee deep in muck on the trail so whatever you do, don't try and take any shortcuts across the bog; it will end in disaster!
This is a trail for experienced hikers. However, there are plenty of tamer options for those who want to get out there and see what the Nephins have to offer. Lough Aroher Hut is located a 4km hike from Letterkeen, which is mostly on fire road so it makes great out and back adventure for those who want to experience a night in the wilderness. There is also a fantastic wild swimming spot in the river at Letterkeen for those who are brave (or mad) enough.
Terra Firma offers guided hiking trips through the Nephin Begs as well as star gazing trips. And they have also teamed up with Hotel Newport (see below) for full packages.
Where to stay:
Hotel Newport is located along the Wild Atlantic Way, on the doorstep of the Great Western Greenway and is home to some of the best trails and looped walks in the country. It offers a number of packages including island exploring, kayaking, hiking, biking and star gazing packages. For example, the Clewbay Sea Kayaking package costs from €139pps and includes one night's BYB, three-course meal in Cobblers Restaurant and a three-hour hour private kayaking tour on Clewbay.
The Greenway Escape package costs from €89pps and includes B&B, dinner, bike hire and a packed lunch. The SUP Clewbay Experience costs €89pps and includes B&B, dinner and an SUP session. Finally the Clewbay Voyager package costs €104pps for B&B, dinner and boat tour.
The two bothies in the Wild Nephin Wilderness area sleep up to six people (it's cosy!). They are basic huts with a picnic table and basic sleeping platform. Take note however that although these huts are deep enough to protect you from all but the worst weather, they are open on one side. So good gear is essential as it can get pretty chilly up there. You will also need to bring your own cooking equipment and sufficient water. Further details about can be found on mountainmeitheal.ie and on terrafirmaireland.com
Mulranny Park Hotel is another good option for those looking to explore the Wild Nephin Wilderness. As well as standard hotel rooms, it also offers apartments and a swimming pool/leisure centre so can be a good option for families with kids. Rooms cost from €110 for a double room including breakfast.
Check out our Hard as Nails podcast:

Previous Post

Next Post