Looking to skip town for the weekend? Head to county Carlow. Where lush green landscapes, historic sites, and warm hospitality await your weekend adventure. Whether you're an avid hiker, a food enthusiast, or simply seeking a peaceful retreat in nature, it has something special to offer. In this Carlow guide, we'll take you on a journey through some of the best hiking trails, places to stay, and eat that will make your weekend in Carlow an unforgettable experience.
Carlow Guide: Where to hike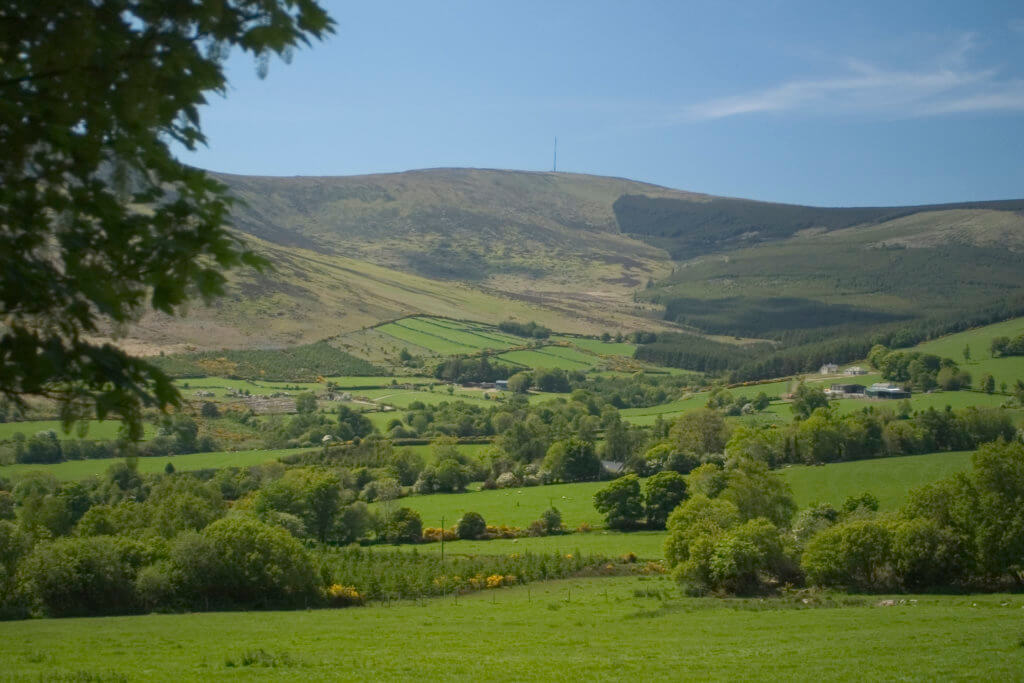 1. Mount Leinster
Mount Leinster is an iconic mountain that dominates the skyline for miles around. Standing at a substantial 794m above sea level, it offers some breathtaking views of the surrounding countryside. The mountain boasts an abundance of hiking trails that offer diverse routes to the summit and the panoramas it offers. Climbing to its summit is a memorable outdoor experience that will leave you with a great sense of accomplishment. The simplest and most accessible way up is by the access road from the Nine Stones. This is an easy 5km round trip on the tarmac that requires no true navigational skills. For more of a challenge and an off-road experience, head up and down via the Black Banks. This route can be pretty wet after heavy rainfall, so suitable hiking footwear is essential.
Route: Mount Leinster
2. South Leinster Way: Kildavin to Borris
The South Leinster Way is a 102km National Waymarked Way that begins in the town of Kildavin in the north of Carlow. The first part of the South Leinster Way showcases some of Carlow's finest scenery as it meanders through wooded areas, steep hillsides, and small footpaths leading to the Nine Stones near the renowned Mount Leinster. Eventually, the trail leads down to the charming town of Borris. The distance from Kildavin to the Nine Stones is 11.6 km in length and includes 475 meters of climbing. A good level of hiking fitness is recommended. The second stage of the South Leinster Way descends from the Nine Stones into Borris. This is a very beginner friendly 10km section and passes near some historic landmarks en route including the Tomduff Campfield which played a significant role in the 1798 rebellion.
Route: South Leinster Way
3. Carlow Hikes: Carlow Walking Festivals
And if you can't decide which of the above walks or hikes is for you, then we reckon you should head to Carlow for their Autumn Walking Festival (6-8 October 2023). The Blackstairs Mountains and the picturesque River Barrow offer the perfect backdrop for a range of superb walks to suit all levels. The summer programme is jammed full of 14 walks for absolutely every level. Some of the highlights include a History and Heritage, Flora and Fauna walk, an urban Biodiversity Walk for Dog Walker, an Outdoor Mindfulness Meditation Walk and a navigation walk where you'll get tips on never losing your way!
Carlow Guide: What to do
1. Explore the River Barrow by Bike
There's nothing quite like the feeling of freedom that comes with exploring a new place on two wheels. Follow the Barrow towpath, steeped in history, as it winds its way along the breathtaking Grand Canal and River Barrow. This adventure is ideal for groups, couples, or families looking to immerse themselves in the natural beauty, wildlife, and tranquility along the traffic-free greenway.
Barrow Blueway Bike Hire Mobile bike hire delivery service everywhere between Athy, Carlow Town, Bagenalstown, Graiguenamanagh and St Mullins. If exploring the beautiful River Barrow with friends and family contact Jason and a tailored cycle route with a support vehicle will be provided. T: 086-8954961 E: info@kilkennycyclingtours.com 
Graiguenamanagh Bike Hire offers a variety of bikes for adults at €20 per day or €15 per half day. They also have children's bikes that are available for €15 per day or €10 per half day.
2. Delta Sensory Gardens
Offering a true oasis of peace and tranquillity, the Delta Sensory Gardens are well worth a visit if you are looking to switch off and relax for an hour or two. Wander around the gardens before grabbing a coffee and a delicious bite to eat at Thyme Cafe which is located on-site. You can even pick up a plant or two to take home from the adjoining garden centre.
3. Travel back in time at the Brownshill Dolmen
Located just under 3km from Carlow town, Brownshill Dolmen gives you the chance to step back in time. Built 5000 years ago, this historic site is believed to have held significant religious value for the megalithic community of the region and may have also functioned as a border marker. The capstone, which dates back to prehistoric times, is the largest in Europe so it's an impressive sight to behold.
Carlow Guide: Where to eat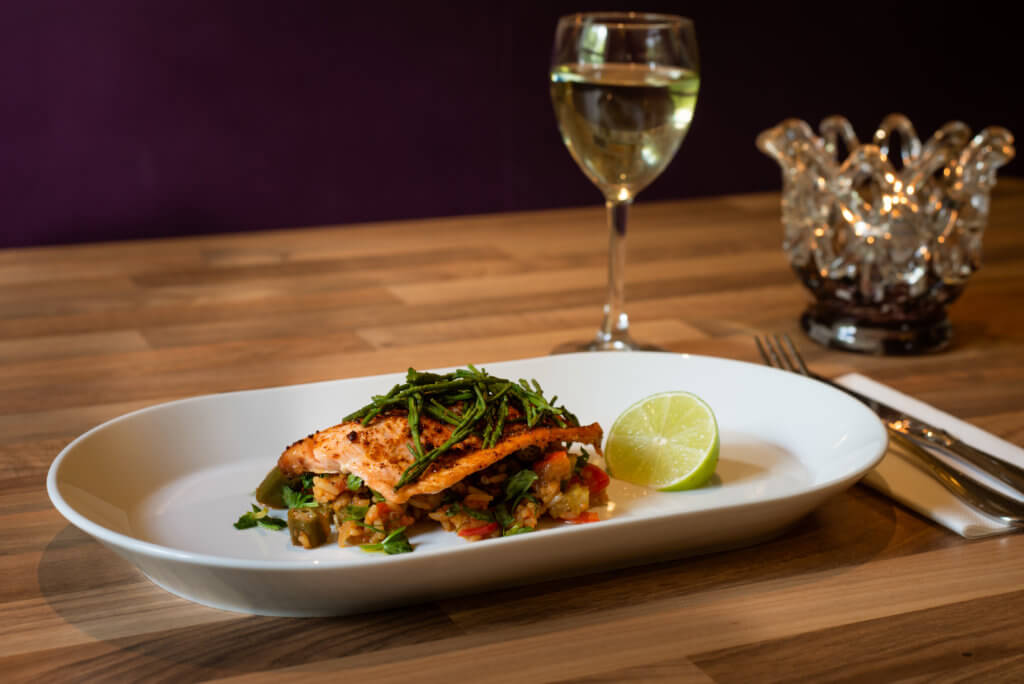 1. Sha-Roe Bistro
Opening Times: Thursday – Sunday (Thursday: 7pm – 8:30pm, Friday: 6:30pm – 9:30pm, Sunday 12:30pm – 2:30pm)
Location: Main Street, Huntington, Clonegal, Co. Carlow, Y21 KH61
Sha-Roe Bistro is a multi-award-winning bistro nestled in the picturesque village of Clonegal. It is known for its exquisite fine dining experience and has gained recognition for its culinary excellence. The bistro offers a warm and welcoming ambience, coupled with exceptional service and a menu that showcases the best of Irish and international cuisine. The dishes at Sha-Roe Bistro are created using locally sourced ingredients, and the menu often reflects the seasons, ensuring freshness and flavour in every bite.
2. Clashganny House Restaurant
Opening Times: Wednesday – Saturday 6 pm – 9:30 pm (12:30 pm – 3 pm Sunday)
Location: Clashganny House, Clashganny, Borris, Co. Carlow, R95 C792
The award-winning Clashganny House Restaurant, located on the banks of the River Barrow, offers fine dining in a stunning restored 1830s Millhouse. The chef/owner, Rob White (formerly of Monart Spa) has created a rich and elegant culinary experience that doesn't disappoint. Creamy risotto, fresh pan-seared seabass and roast venison loin are just a few highlights from the thoughtfully curated menu.
3. Plum Tree Bar and Bistro
Opening times: 7 days per week, 7 am-9 pm
Location: Kilkenny Road, Carlow, Ireland, R93 N207
Located in the Woodford Dolmen Hotel, the Plum Tree Bar & Bistro offers a wide selection tasty of dishes made from local produce, including herbs from the head chef's garden! Open throughout the day, The Plum Trees offers an extensive breakfast menu, light bites and carvery menu and evening menu. The bar area is the perfect place to unwind after a busy day or for an aperitif before dinner. On a sunny day, grab a table in the orangery, the restaurant's outdoor space, where you can bask in the last of the evening sun with a drink in hand.
Carlow Guide: Where to stay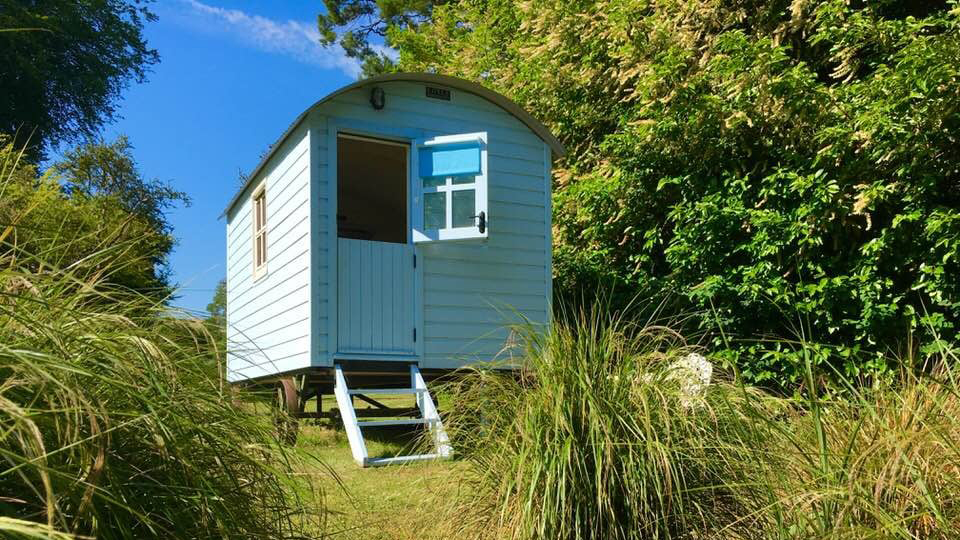 1. The Eco Option – Blackstairs Eco Trails
This gold-accredited eco-tourism facility offers guests a chance to really escape from it all in its unique shepherd's huts and eco-barn accommodation. You can avail of foraging walks and Celtic Tree trails if you don't fancy venturing too far from your hut. However, there are also a host of more strenuous hikes across the Blackstairs Mountains and the Barrow Valley which are also close by. A nearby lake is the perfect spot to cool off or even try your hand at kayaking. And the action doesn't stop there, by night you are encouraged to look upwards for a spot of stargazing which is truly out of this world, thanks to its secluded location.
All bookings at the Blackstairs Eco Trails include an organic breakfast each morning to fuel you up for the day.
2. Unique B&B: Avlon House
Voted as one of the top 25 B&Bs in Ireland, Avlon House exudes charm. Located within walking distance from Carlow Town, guests are in for an unforgettable stay, thanks to the B&B's warm hospitality and distinctive character. Avlon House offers tastefully decorated and comfortable rooms that guarantee a cosy retreat for visitors.
However, what really makes this place stand out are the owners who go above and beyond to ensure their guests have a memorable stay. They will share their encyclopaedic knowledge of the county to ensure you squeeze every drop out of your visit. And their breakfast is pretty tasty too!
3. Self-Catering: Mount Brandon Holiday Cottages and Pottery School
Mount Brandon Holiday Cottages and Pottery School offer a relaxing and peaceful stay in the heart of the Carlow countryside, adjacent to the Barrow Way long-distance walking route. These cosy cottages are really well equipped making them a home away from home. And if you fancy getting creative during your stay you can always book into the adjoining pottery school.

Previous Post