Oh Mayo, you are a beaut! If you're spending a few days in the rugged west, make sure to go explore on foot. These walks and climbs will leave you reeling so don't forget the camera! Here are eight of the most stunning walks in Mayo.
1. Erris Head
The beautiful coastal walks around Erris Head are simply stunning. Follow the purple arrow on a yellow background for this particular looped walk. It will bring you around the steep cliffs of Mayo's rugged and beautiful Erris Head where you will be treated to views of Illandavuck Island, Pigeon Rock and dramatic sea arches at the tip. It's a 5km easy going route that everyone will appreciate.
More info: Irish Trails
2. The Nephin Beg Range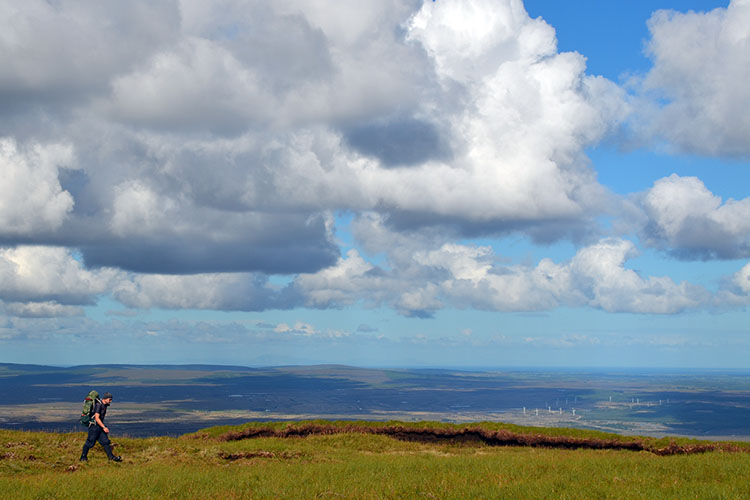 This is one for serious walkers. The Nephin traverse is a big undertaking over rough ground requiring good fitness and the ability to navigate. The trek begins at F865 226, the Bangor Trail starting point. You'll cover a little under 40km in total with about 16 hours of walking over two days. Shorter routes are possible such as the Corranabinnia to Ben Gorm horseshoe or Nephin itself. Both would make excellent day walks of 20km and 8km respectively.
More info: Outsider Magazine
3. Slievemore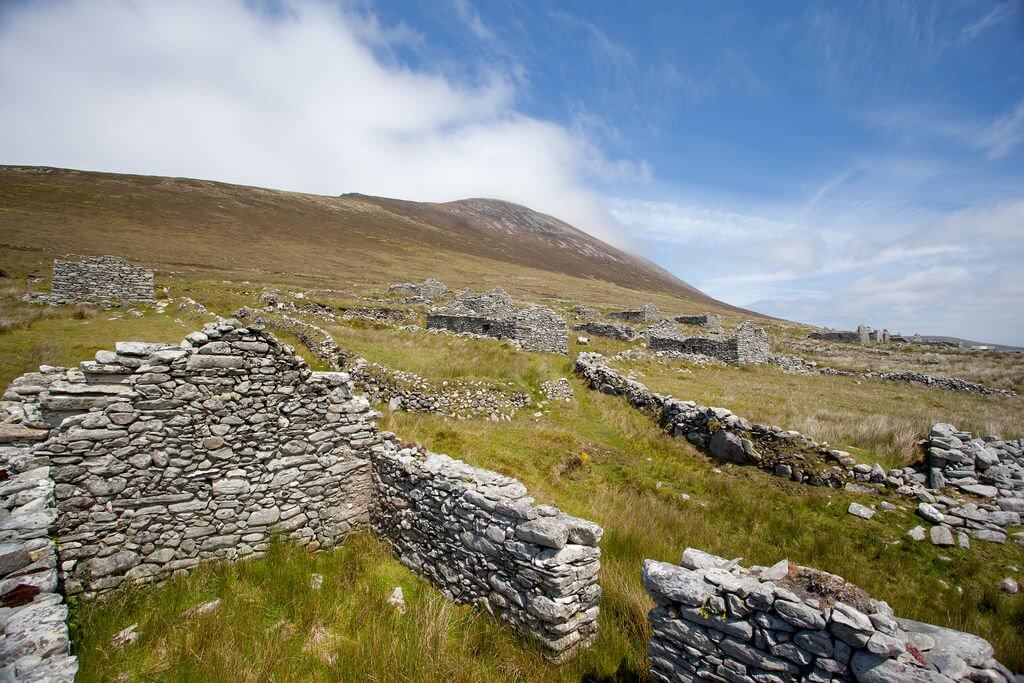 Starting either at Dugort Pier or the Deserted Village, this is a truly magnificentent walk if you have navigation skills. It's about 5kms long and will take the bones of three hours because of all the climbing. The view from the summit is a feast for the eyes. Taking in Keel bay, the Twelve Bens, Mweelrea and Croagh Patrick.
More info: Mountain Views
4. Croaghaun
Croaghaun boasts our highest sea cliffs so the Wild Atlantic Way doesn't really get any wilder than this. Standing at 688 metres or 2,257 ft, they are the third highest in Europe and nearly three times the height of the Cliffs of Moher, Co Clare. They are uncrowded and relatively unknown as they can't be seen from the car. And the will take your breath away!
Things to Do in Mayo: The Complete Guide for Outdoor Lovers
5. Croagh Patrick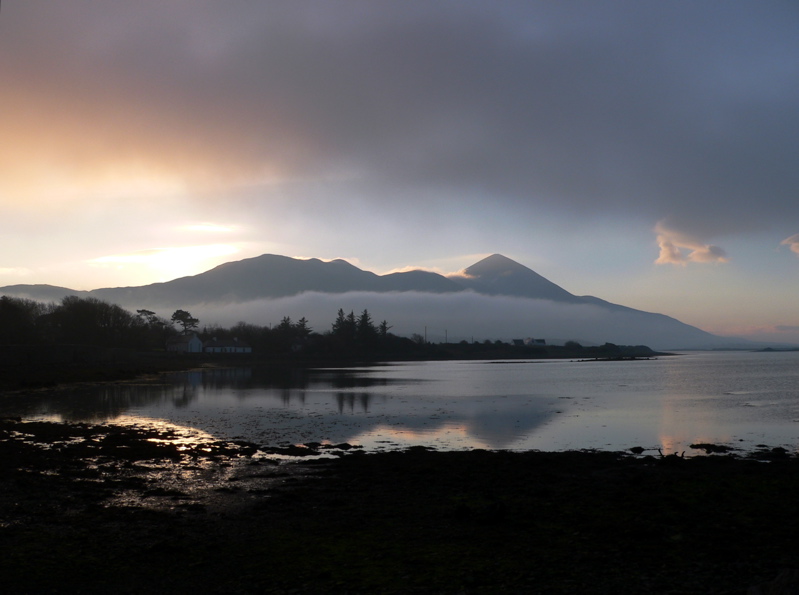 Sitting just outside Westport is Croagh Patrick, arguably our most well-known peak. It's a tough drag up the side of the conical tower over uneven rocks and loose scree. But you will be rewarded with incredible panoramic views of the hundreds of tiny drumlin islands in Clew Bay and the very best of the Wild Atlantic Way. Catch your breath at mass in the gem of a church that sits on the summit.
The hike will take about three or four hours to get up and back down, on what is a 14km round trip. You don't need to know how to navigate just follow the people, which is ironically the only downfall of this climb, during the high season it's busy!
More info: Outsider Magazine
6. Annagh Bay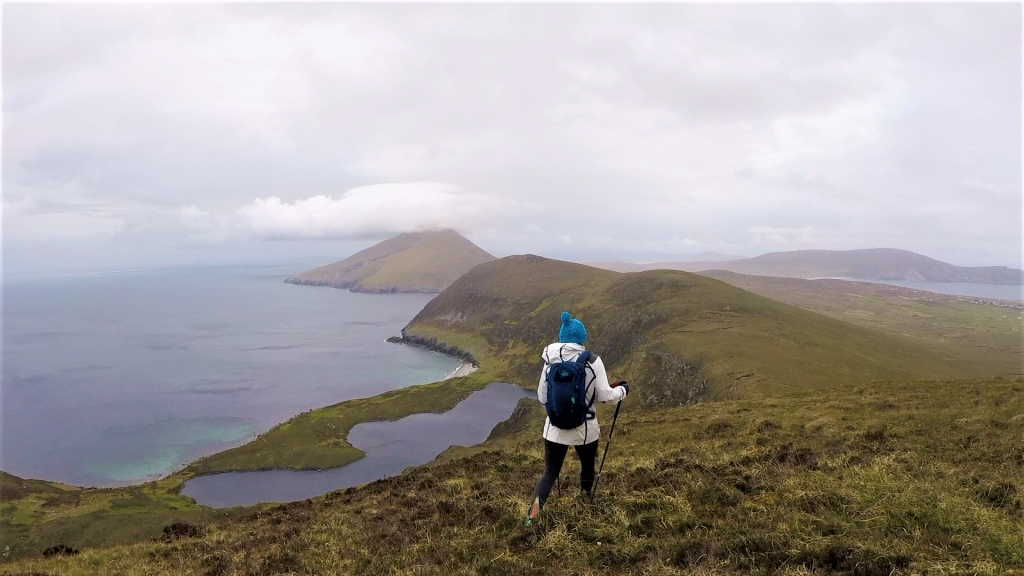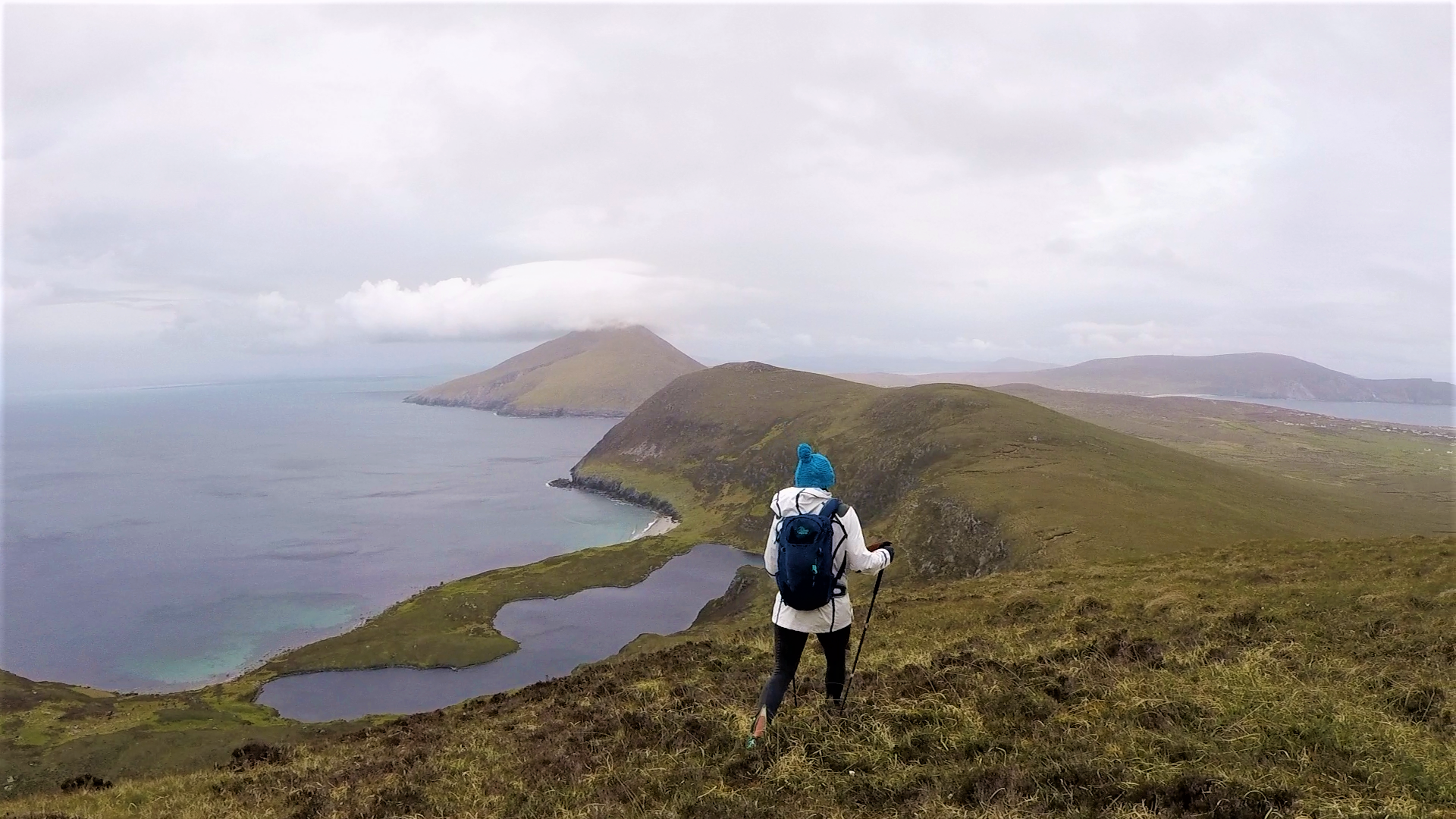 Living in Ireland we are fairly accustomed to wow moments. After all, our scenery is some of the best in the world. However, nothing could have quite prepared us for what lay before us on our latest venture on Achill Island. Home to Ireland's lowest corrie and a magnificent hidden beach, hiking to Annagh Bay has to be one of Ireland's most rewarding routes. The route will take about three hours to complete. It's a great swimming stop too don't be afraid to take the plunge!
More info: Outsider Magazine
7. Claggan Mountain Coastal Trail
In northwest Mayo, just south of the Ballycroy National Park Visitor Centre is the beautiful Claggan Mountain Coastal Trail. Park the car on site and head off along the 2km coastal bay boardwalk route. The park is home to Ireland's first International Dark Sky Park, meaning it is the place to be for a spot of stargazing.
More info: Ballycroy National Park
8. The Great Western Greenway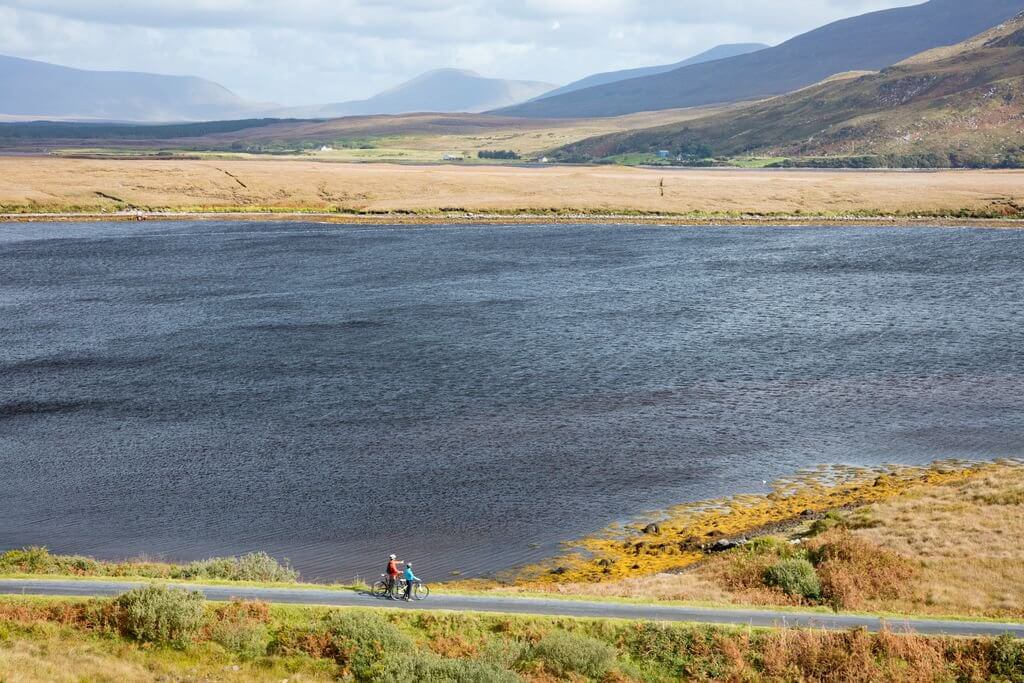 Most people think of the 42km Great Western Greenway as a cycle route, but it makes for some great walking too. It's the longest off-road walking and cycling trail in Ireland and follows the route of the renowned Westport to Achill railway which closed in 1937. Do the whole thing or pick a section. Achill to Mulranny is 13km long, Mulranny to Newport is 18km and Newport to Westport is 11km.
More info: Great Western Greenway
Check out our Hard as Nails podcast:
Like this? You should check these out: