So you have signed up for a one-day adventure race, well done! A race like this is an excellent challenge regardless of your prior experience or ability level. However, there are a few bits of adventure race kit that are a must-have before you head to the race. Here's a comprehensive list of mandatory items that you must carry at all times during the race:
1. Basic First Aid Kit:
Your safety is of utmost importance. Bringing along a basic first aid kit and having a knowledge of what it contains is essential for adventure races. We would advise including the following items in your First Aid Kit dressing pad (field dressing), roll bandage, and plasters. In case of minor injuries, this kit will provide immediate assistance.
2. Map of the Route:
Quest races will include a map of the route in your race pack, however, having an understanding of the course ahead of time is also of paramount importance. The map is your navigational lifeline so make sure you bring yours on the day. Stay on track, and find your way through the course, with this vital tool.
3. Survival/Foil Blanket and Whistle:
The weather in Ireland can be unpredictable, so we recommend carrying a survival/foil blanket to keep you warm and protected against harsh weather if something happens to you on the course. In spite of its compact size and minimal weight, a foil blanket or bag will help keep you warm if you are unable to move. A whistle will help you signal for assistance if needed. This combination will ensure you are always safe no matter what happens.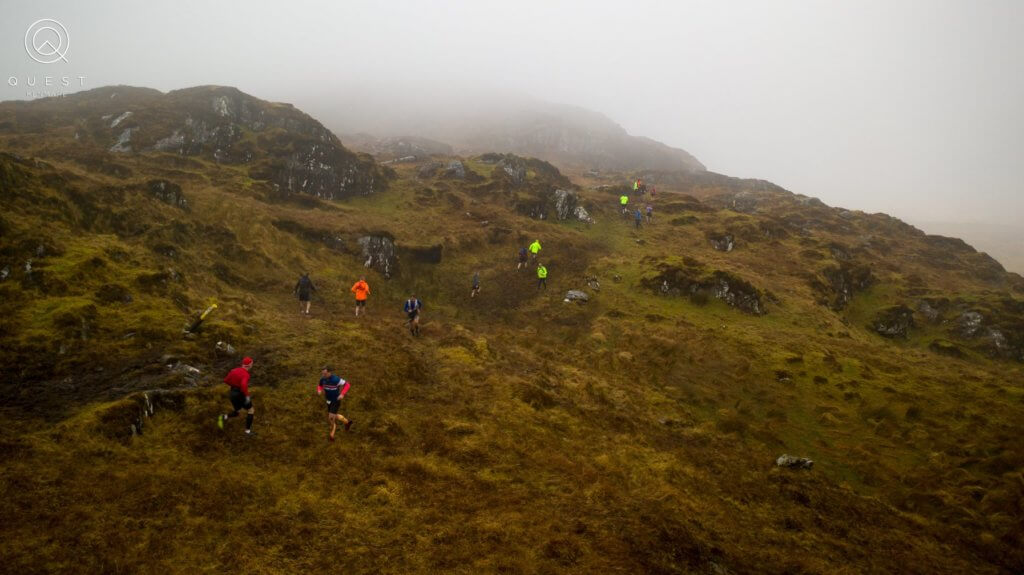 4. Appropriate Food and Drink:
As well as helping you perform to your best, having ample food and drink will keep you mentally sharp as you tackle your adventure race. We would advise practising your fueling in your training ahead of the race to make sure you know what works for you. We would advise starting by consuming 20g-40g of carbohydrates per hour and 250ml of liquid (water or electrolytes) per hour. You will be able to tailor this to your specific needs as you practice it in training.
5. Cycle Helmet:
For the cycling portion of the race, don't forget your cycle helmet, a spare tube, and a reliable pump/CO2 canister. These items are essential for quick repairs and ensure you can keep rolling without any setbacks.
6. Bike Spares:
Many single-day adventure races in Ireland will have mechanical support. However, it is still important to have a basic knowledge of bike mechanics. Simple tasks like replacing an inner tube on the go or tightening a loose bolt should be in your adventure racing arsenal. It is essential to bring some basic tools with you to carry out these tasks. A basic bike multitool, a spare tube and a pump/CO2 cartridge are all mandatory adventure race kit.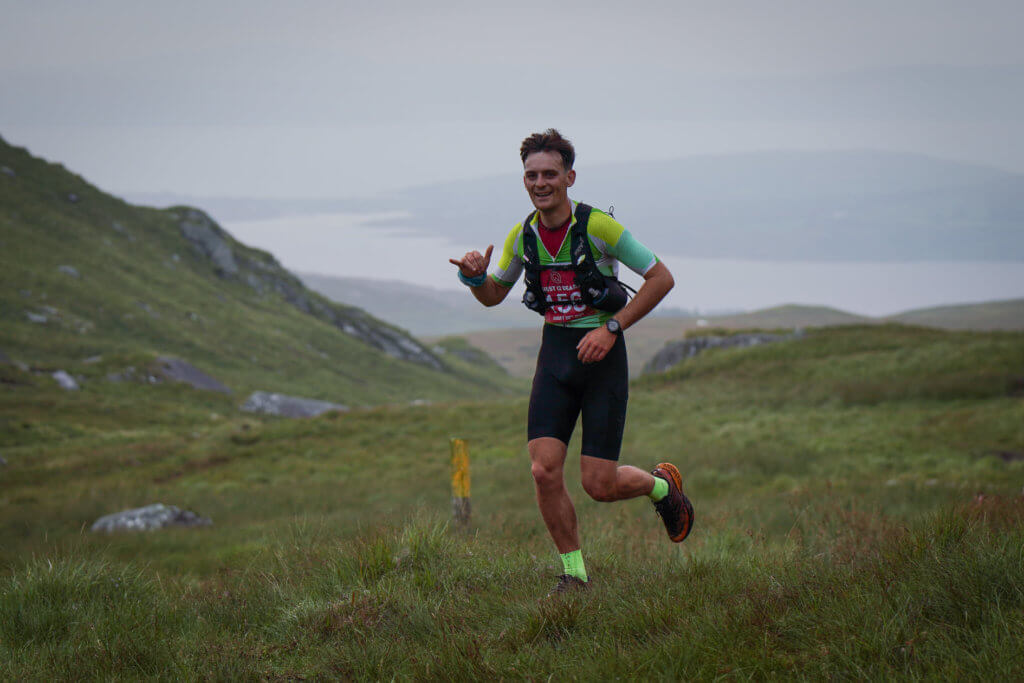 7. Suitable Footwear:
Trail runners are more often than not the perfect choice for an adventure race. We would advise considering the run course carefully before selecting what shoes to run in. A light pair of trail shoes, such as the Dynafit Alpine would be optimal for a race with lots of trail and a bit of road whereas a more aggressive mountain shoe, such as the Inov8 X-Talon, would be better for a more technical course such as Quest Killarney. Ensure your footwear is comfortable and well-suited for the race conditions.
8. Hat or Buff & Gloves:
A hat of Buff is often included in the mandatory adventure race kit. The amount of body heat that you lose through your head is significant. On colder days we would advise wearing a buff throughout the race.
Gloves are also essential. If the weather is in any way cool your hands can get very cold on the bike leg. Cold hands on a bike are not only very uncomfortable but they can also be dangerous if you are unable to control the bike properly as a result. For this reason, a pair of gloves is often mandatory for one day adventure races.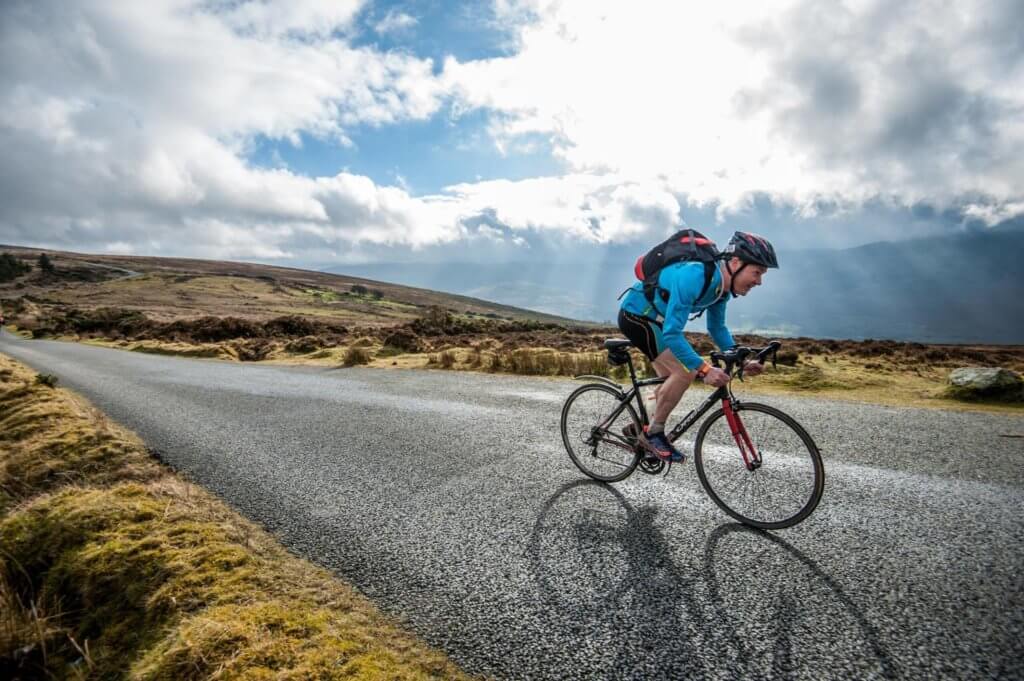 9. Waterproof Jacket:
Ireland's weather can be unpredictable, even in a single day. Protect yourself from rain and cold with a waterproof jacket. While some mandatory adventure race kits will require a windproof/waterproof jacket we would always suggest playing it safe and bringing a waterproof jacket. The weight penalty of a good waterproof jacket is so minimal these days that it makes sense. We have been using and loving the Dynafit Ultra 3L jacket for a number of months now.
10. Fully Charged Phone
Whether you are pushing the pace at the front of the race or just out for some fun we think it's well worth bringing a phone with you to your next adventure race. Being contactable is of course an important safety precaution but additionally, you can take photos and videos to share just how epic it was with friends and family afterwards!
Remember, all mandatory gear will be checked before the race. Your safety is paramount, so any missing items may result in your inability to take part in the event. The mandatory kit list for your specific race will be in the information pack that you will receive in advance of the race. Study it carefully and make sure to bring everything with you. Now that you're geared up with the essential items, embrace the challenge, and enjoy the breathtaking landscapes while staying safe throughout the adventure race. Good luck and have a thrilling experience!

Previous Post

Next Post