I thought I was a bit mad ordering a Gore-Tex jacket during the summer, but the weather here in Ireland is so unpredictable and it's been pouring for all of July. Thankfully, I had the Haglöfs L.I.M Rugged GTX Jacket which promises to be a lightweight, rugged solution and it was time to put it to the test. In the past few weeks, I've hiked the Cooley Mountains, walked part of the Boyne Camino, and cycled through the foothills of the Mournes in heavy rain, to see if this jacket can be my everyday adventure jacket regardless of where I was going or what I was doing.
Words by: Cian Byrne
Key info: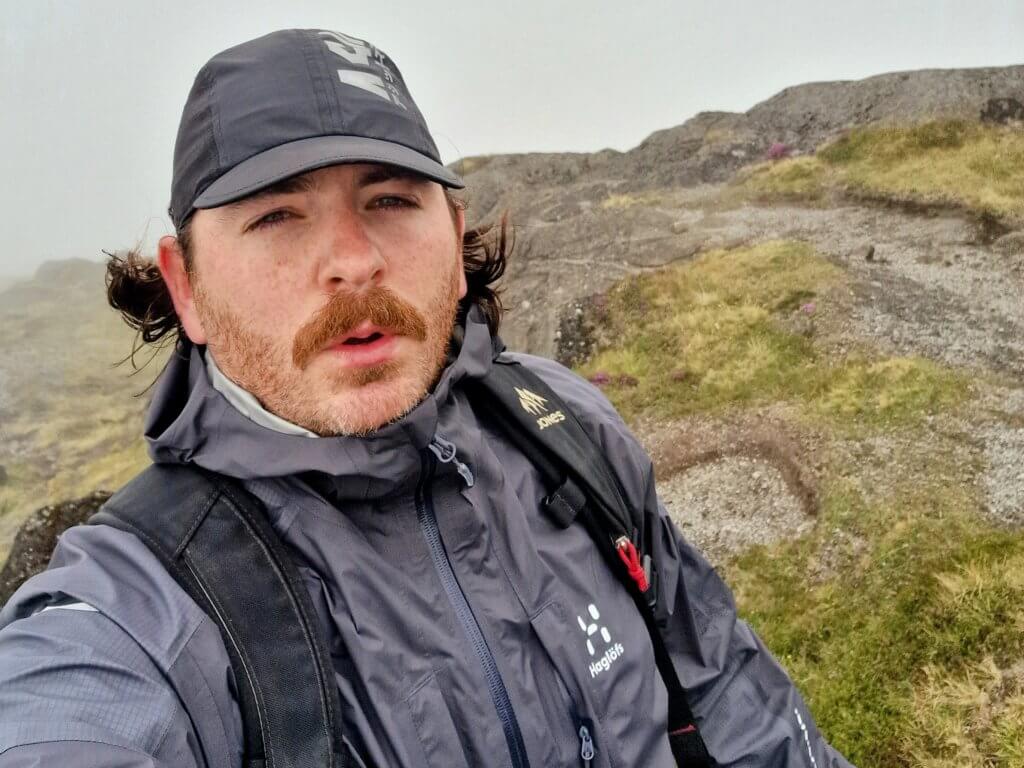 The Haglöfs L.I.M Rugged GTX Jacket is a three-layer Gore-Tex jacket, which uses two different types of Gore-Tex materials to provide more protection in some areas and more manoeuvrability in others.
Other features include:
Ergonomic sleeves and shoulders. The sleeves and shoulders of the jacket are designed to fit comfortably and move freely with your body.
Adjustable hood with reinforced peak. The hood of the jacket can be adjusted to fit snugly around your head and face, and the peak is reinforced to provide extra protection from the elements.
Two chest pockets and two inner mesh pockets. The jacket has deep two chest pockets and two inner mesh pockets for storing your phone, keys, and a snack.
Packs down into its own pocket. The jacket can be folded into its own pocket for easy packing and transportation.
Adjustable cuffs and bottom hem. The cuffs and bottom hem of the jacket can be adjusted to provide a snug fit and prevent wind and rain from getting in.
Price: €360
What would we use it for:
This jacket is part of Haglöf's L.I.M range that aims to provide all the functionality that you need in the mountains but in a lightweight package. It's aimed mainly at hikers, which is what I planned to use it for, but I also like my gear to be multifunctional as well so that I can use it biking and when taking my kayak out. It's not a cheap jacket though, so when splurging on something like this, I also want it to look good when I'm in town instead of on the trail.
Why do we like it?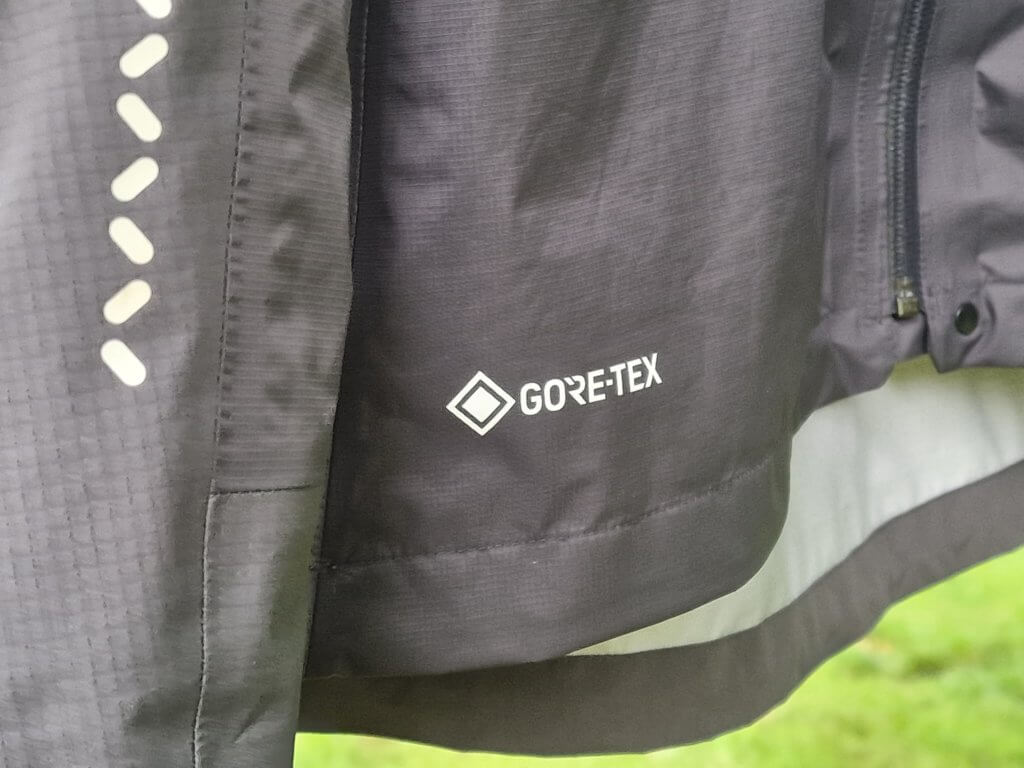 The Looks:
This jacket looks brilliant. I went with the Magnetite option so that I could wear it more comfortably on days when I'm not hiking. If you're planning some epics that take you well off the beaten track, then I'd recommend going for the more visible Habanero or Nordic Blue. The small touches of graphics on the sleeve and trim give it an extra bit of pop too.
The Performance:
I wasn't planning on testing the waterproofness of this jacket this extensively in July, but it has been lashing, so it's been tested plenty. The waterproofness of this jacket hasn't skipped a beat, it's been rock solid in torrential downpours and summer rain showers.
Ruggedness is such a big part of this jacket's identity that it's in the name. Thankfully I haven't had any falls or crashes to fully test this claim, but I never once had to think twice when coming into contact with branches and bushes.
The Sizing:
For some context on sizing, I'm 6'4" and XL in most things, but sometimes I need XXL, so I ended up getting this jacket in an XL, but found the cut on the torso a tiny bit short, leaving a small part of my mid-layer exposed. The fit overall is good though, the sleeves are a great length and when it's all zipped up with the hood up, it feels like a rock solid defence against the rain.
In hindsight, I should've gone for the XXL as it can feel a touch tight across the shoulders when standing fully upright with the shoulders back and also while wearing anything other than a thin mid-layer. If you're planning some cold-weather hikes and want to wear an insulated jacket underneath, then you're best off sizing up.
I wanted a quiver-killer of jackets. Something that I could grab on my way out the door no matter what I had planned. And this jacket does that job brilliantly. The sizing isn't absolutely perfect for me, but that's easily fixed by going for the XXL. This jacket replaced a Marmot jacket that I'd worn for well over four years and I fully expect this jacket to last as long as that one.
Get your Haglöfs L.I.M Rugged GTX Jacket here.