Con Doherty is one of Ireland's most talented athletes. The 22-year-old triathlete from Westport, Co Mayo, has gone from strength to strength over the last few years. In 2012, he was the first Irishman to win a medal at the Junior Triathlon World Championships and since then he has dominated a number of National Series events in Ireland. Just recently he claimed his first international podium; silver at a Triathlon European Cup in Sweden. With his sights set on European and World medals and of course the Tokyo Olympics in 2020, Con trains a gruelling 25 hours per week.
However, the man who describes himself as a "fun little dude" also gets great satisfaction and joy from the wild and wonderful places where he trains. Here he tells Outsider about his favourite spots to push his body and soul.
20 of the Best Triathlons in Ireland 
"My week consists of 8-9 hours of swimming, 9-10 hours of cycling, and 7-8 hours of running, all of which varies in training intensity throughout the week," explains Con. Most of this training is done around his base at the University of Limerick, where he studies Product Design and Technology. However, when it comes to his all-time favourite training routes, home is definitely where the heart is and Con's all-time favourite training routes are in Co Mayo.
1. Swimming in Lough Mask, Tourmakeady, Co Mayo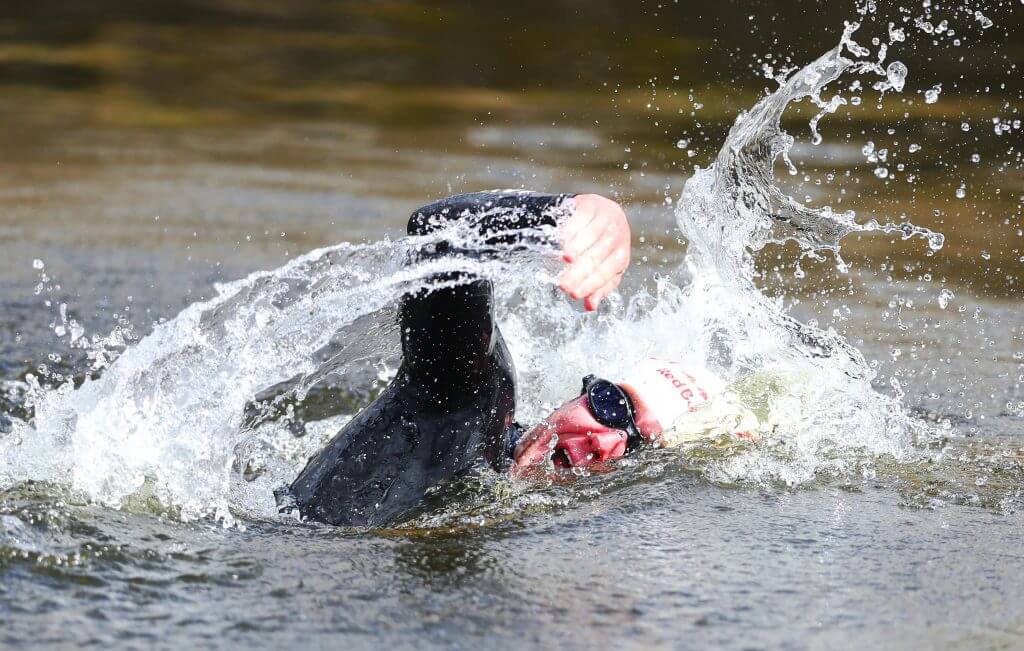 The route: Starting from Tourmakeady, beside Paddy's Bar and Restaurant, Con usually swims here for about an hour.
What to expect: "I love the picturesque surroundings that sit behind the Partry Mountains. It exudes a raw and calming sort of beauty.
"It's a mindful place. Regardless of how bad the weather might be, it's very relaxing. The water is typically much calmer than the sea and a lot warmer too during the summer months. And you can swim close to shore without it going too deep or too shallow. My favourite thing about it though is that there aren't jellyfish; jellyfish creep me out, so it's nice knowing I won't swim face first into one.
"Saying that though, I also love swimming in the Atlantic. When I race internationally, the swim is usually in a lake or river, which is much calmer and predictable. And even if it's in a sea, like the Mediterranean, the Atlantic is a completely different beast. Its immense and temperamental presence instils one with respect for it that's humbling, but all the while leaving you in awe. It can be rough and wild, especially on the west coast of Ireland, but regardless of how hectic it might be, there's never been a time where I haven't loved swimming or surfing in it."
And to warm up after: Paddy's Bar & Restaurant. You can park your car, swim in Lough Mask, and then warm up with some food and drink in their traditional Irish thatched pub.
2. Cycling out to Achill Sound via Mulranny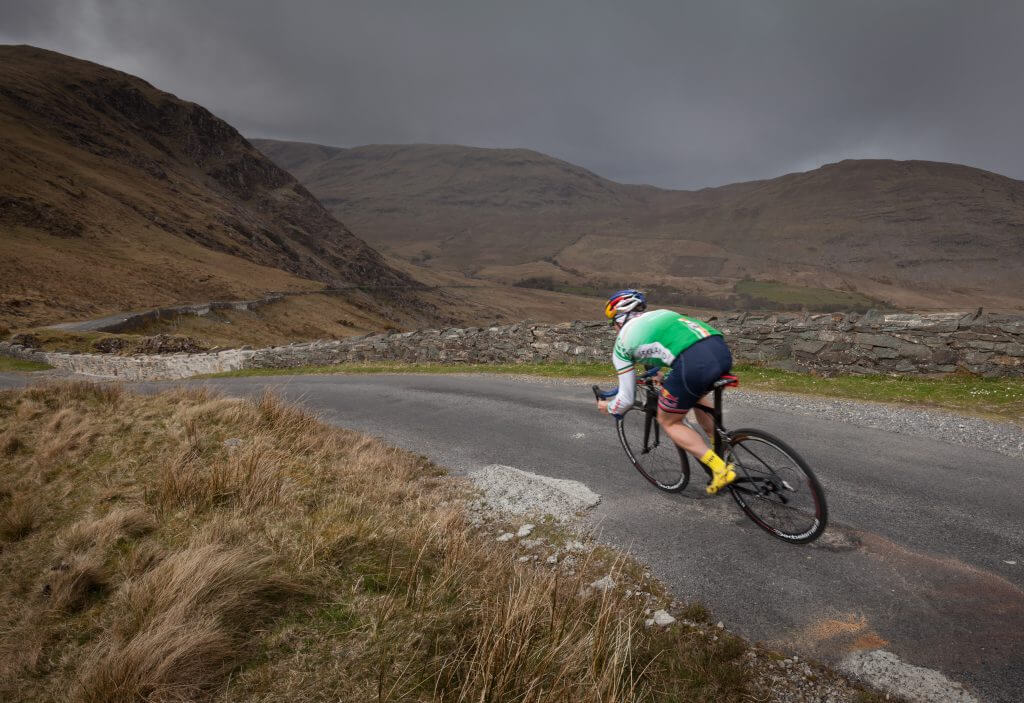 The route: If you ride from Mulranny out to Achill Sound and back the route is 65km. However, Con often likes to ride from his family home in Westport, via Mulranny (where Con says the real beauty of the route begins) to Achill Sound and back, which is 125km.
What to expect: "This route is as tough as you want to make it! It's constantly rising and falling on quiet coastal roads, so you'll have to put in work regardless of how fast or slow you go. The weather can have a huge part to play, however, as much of the route stares out at the vast Atlantic. So it's advisable to look out your window before you leave the indoors!
"There's an option to turn up a hill called Menawn on Achill Island. You'll know it when you see a big radio tower at the top of it. It's 3km at an average gradient of 12% and maxes out at 22% in places! This is one of my very favourite spots. The views from the top are spectacular!
"This is such a special ride as the roads meander constantly and the surroundings leave you speechless at every turn. If you experience this route, it will satisfy."
And for a post ride reward: "My brother Aaron, who is a cyclist on the junior Irish team, and I usually stop at Mocha Beans in Westport towards the end of our spin. We go there because the coffee's great. But saying that, there are plenty of noteworthy cafés in and around Westport town worth visiting."
3. Running Bertra Beach Head
The route: "At the end of Bertra Beach there's a tombolo connected to a small island. Here you'll find a trail that loops around the island passing through the dunes of compacted grass and sand.
"The loop is only about 1,200m which gives you the option to do it as many times as you like. It's very twisty-turny, so if you have delicate ankles, take it slowly the first few times around.
What to expect: "When I run this loop I'm forced to focus because of the way it twists and turns, and I love being in that state-of-mind of being 'in the zone'.
"It's usually a very quiet spot, and the mix of sea, sky and landscape is spectacular, especially during a sunset. Croagh Patrick rises from the land just across the water, and hundreds of little islands, including Clare Island, sit in front of you at the mouth of the Atlantic Ocean."
And for a post-run reward: "After running at Bertra, I'll always go down to the water and cool off with either a swim, or just stand in it to prevent my calves from getting too tight. Then on the way home, I'll usually stop to get a 99."

Check out our Hard as Nails podcast:
Like this? You should check these out: