Orla O Muiri got the opportunity to sit down with Grégory Vollet, Team Manager of the Salomon International Trail Running team last weekend at the Ultra Pirineu to discuss Salomon's new Athlete Transparency program.
There is something about the Salomon brand that sucks you right in, they have hit the nail on the head with their marketing. It is truly a brand born in the mountains, and they radiate that wildness and freedom at every turn. Their 16 athletes (eight men and eight women) are the kings and queens of social media, with names like Kilian Jornet, Tom Owens, Laura Orgue, and Mira Ray amongst them. There is no doubt about it, they exude cool.
From the outside looking in, they are living the dream, travelling the world to race the best trails and mountains mother nature has to offer. But unfortunately, the world is not that black and white. In a sport that requires you to scale mountains with elevation gains of up to 10,000m, run solidly for 100 miles, and with prize money at stake and the weakness of human beings, the question always has to be asked; is it solely grueling training plans and strict diets that fuels their bodies or must we be more skeptical and ask the age-old question, are they doping?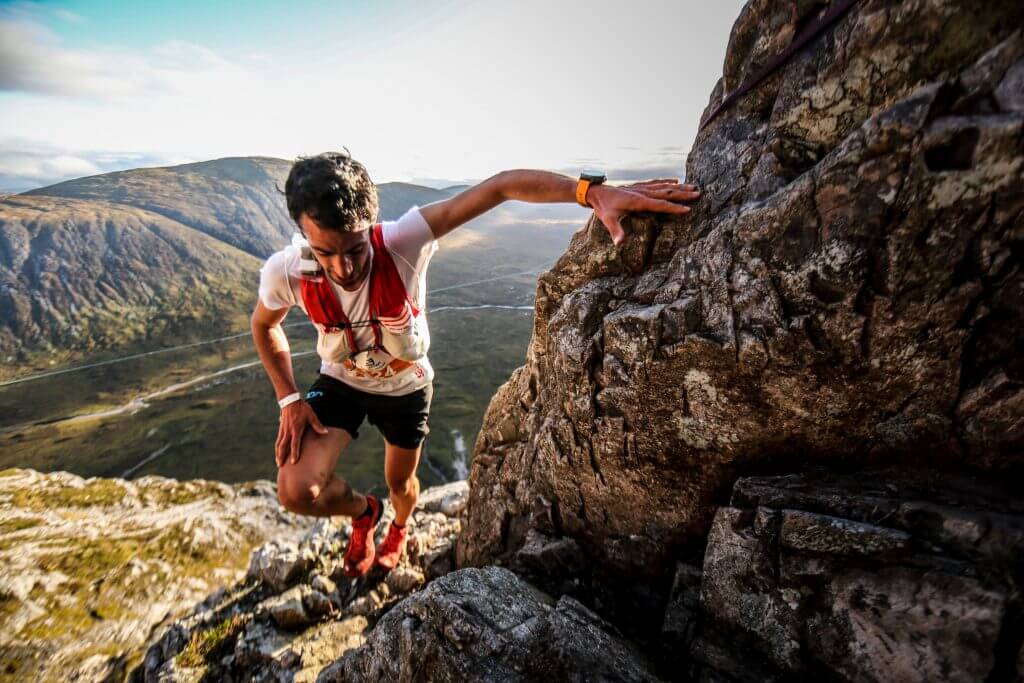 Unsanctioned races like the UTMB and the Western States 100 are not obliged to drug test or enforce bans from governing bodies, so if no one is checking, then why not? Ecuadorian ultrarunner Gonzalo Calisto tested positive for EPO in the Ultra Trail du Mont Blanc in 2015. Elisa Desco also tested positive for EPO in 2009 after winning the world mountain championship. Vollet himself has been at the centre of his own doping scandal in 2000 in mountain biking for ingesting the banned stimulants nikethamide and ephedrine.
I can deal with Lance Armstrong as a doper because, well, his arrogance knows no bounds, but when I look around this room filled with the Salomon elite, laughing with their friends, talking enthusiastically about the environment, their undeniable love for the hills and their unassuming, kind personalities, I find it very hard to fathom. If they are secretly popping EPO and doing blood transfusions up in their hotel rooms ,it may possibly break my heart. But then again, have I been fooled? Am I like so many others before me, being naïve, turning a blind eye because of my love for the sport and getting sucked in once more to the lie?
I got a chance to talk it all out with Grégory Vollet, the Team Manager of the Salomon International Trail Running team at last weekend Ultra Pirineu to find out more about why he feels the need to introduce an anti-doping programme to trail running.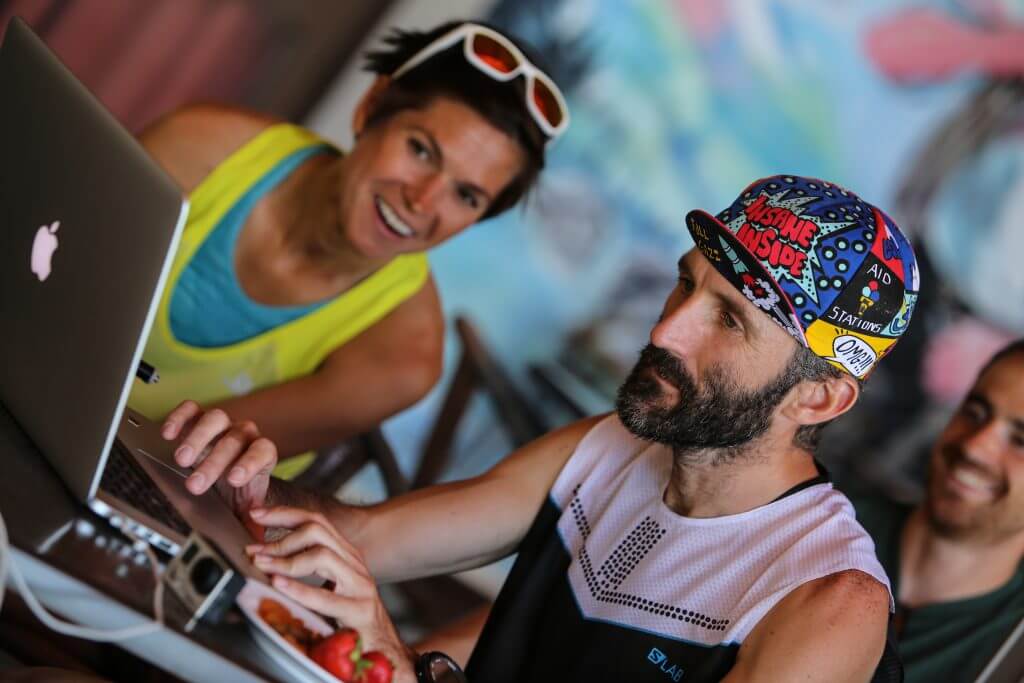 What is driving you to introduce an anti-doping programme into trail running?
In 2000, I got a positive control because of a food supplement and it broke my career completely. At that moment, I was in the top five in the world in mountain biking. The reaction of people and the reaction of the media was just, Vollet is positive. No one cared that it was from a food supplement and that there is a big difference between a food supplement and EPO or cortisone.
"When someone tests positive, the sponsors don't care about what happened, they just drop the athlete, they just break their life and people don't realize how difficult it is to live after that."
I fell into depression for a long time after that and it's taken me years to even be able to talk about it. This touched me very deeply and this is why I worked on a very strict programme. I think it is the strictest in the world in fact. We are totally transparent and fair.
Tell me about the programme?
We have blood tests all year round, we work with a company called Quartz, which already runs an established programme for prevention. In addition to them, we work with WADA. We are able to follow our Salomon athletes, all 16 of them, all year long. Tomorrow, if someone has a positive test for something like a food supplement or an accident then we will be able to tell. We will be able to analyze their procedure, their history and we will be able to defend them and keep them in the team and continue to support them. If there is something wrong and it turns out to be EPO then we will see it before, and we will just tell them, we are not this kind of team, we don't want to push you, so you need to finish with us now.
In Pictures: Magic in the Mountains at the Ultra Pirineu
The biggest thing about this programme and it's unique to us, is that some athletes in cycling, athletics, nordic skiing, etc., are able to use therapeutic treatment that if you go to a doctor and say you have asthma, for example, you can get corticoid and the doctor will fill up a folder and give it to the federations and the federations will not tell you that you are positive because it's normal, because you are sick. In the past, we have seen top athletes use a range of therapeutic treatments because they are 'sick.' So our position is that if you are sick, you stay at home and rest and take the treatment you need and you will return only when the effect on your body is gone.
We do this, on the one hand, to take care of our athletes and on the other hand to make us very transparent, all the analysis are released on a public website. Everybody can see the results of our athletes, so there is no doubt around the athlete, to prove to the community, well I'm honest, I follow this program, it's fully transparent.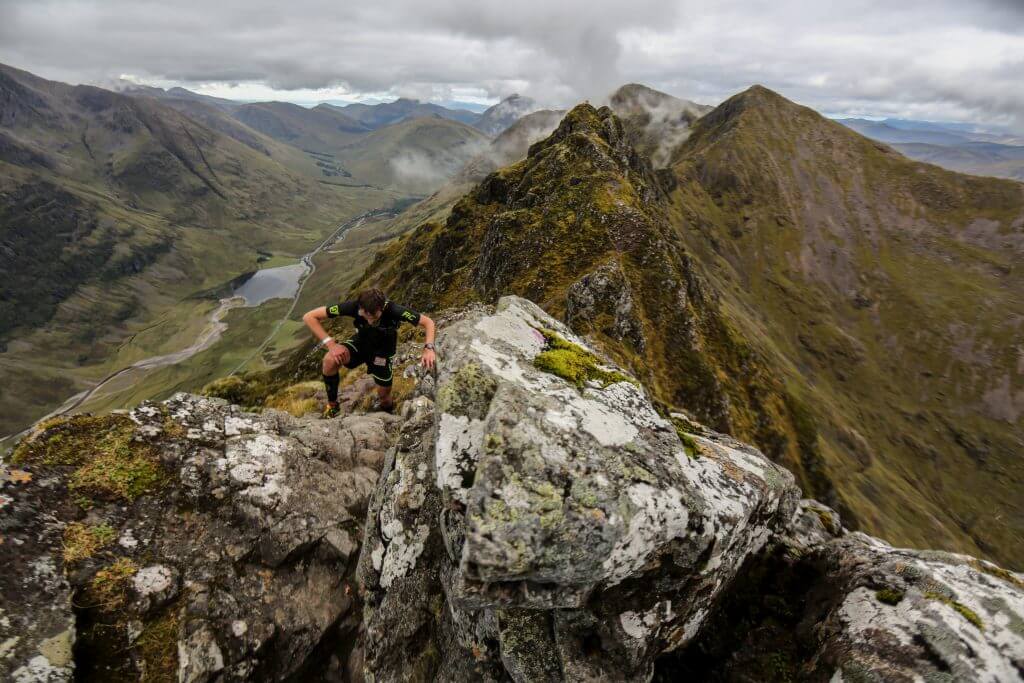 Who is involved?
There are three organizations involved, the Salomon team, the International Trail Running Association and there is the laboratory of Quartz. We want there to be three so nobody can hide anything. We don't want to work with a private laboratory where there is a chance that you can do what you want with the results. Here it's totally public, and it's not the athletes that are putting the results online, it's the laboratory directly. 
Interview: Eoin Keith Prepares for the Columbia UTMB
Is doping already a problem in trail running?
Nope, it is a new sport but I would prefer that the barrier comes before rather than fighting it after it is already a problem, because very often if you start the fighting after, then you are too late. It means that you are already one year behind. We will not let doping come into the sport, we will stop it before it arrives.
In trail running, it is a sport that is very free, it's out in the wild. You have access to the elite, it's not like say the Tour de France where it's impossible to be close to the elite. In trail running it's the opposite, there is absolutely no barrier. You can take the same race, the same start line as your ideal; you can be on the same line as Kilian Jornet if you want. There's nothing stopping you from doing it.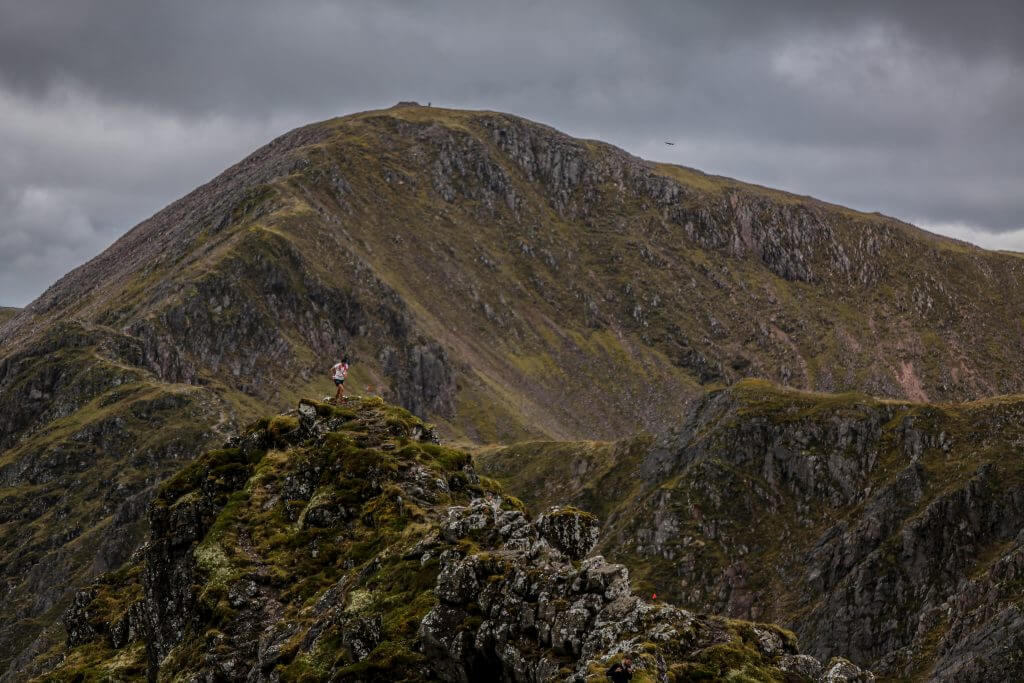 Do you think that will change though as the sport grows in popularity?
I hope it won't change, we are paying attention to that. There is only one thing that's scaring me and that is the federations because you know their business plan is to work with your sport and they don't care about the sense of the sport. They just want to develop their business plan using the elite athletes as attractions, to use them as credibility so as to gather more than 85 countries to the World Championships and to be able to request it for an Olympic sport. Then they will get a lot of money from the government so they will be happy but the sport will be destroyed.
It's very difficult to fight with them because they have a lot of rules, they manipulate the elite athletes well. If one-day trail running goes to the Olympics it means a race of one and a half hours because that's the format of the Olympics. Mountain biking is now one and a half hours long and that's not what mountain biking was 30 years ago.
"If they are going to do the same with trail running, it will take out all of the emotion, all the values of the sport and just keep the performance side and this is not what we want."
The only thing we can do is to create a parallel circuit, but the problem is that they are too well implanted in the sport already. There is not a lot of people who can see the problem. They see just the external side where they think it's good for the sport because of the visibility but in fact, it's just good for them and the sponsors. The problem is it will touch the mass and the mass will be disappointed and so they will move on to another sport.
More information on the programme: Athlete Transparency Programme
Check out our Hard as Nails podcast:
Like this? You should check these out: 

Next Post