We all know Wicklow is a bit of a gem of a county for outdoor folk. And with a nickname like the Garden of Ireland, you won't be surprised to hear that there are some stunning walks there. Here are just a few walks in Wicklow:
1. Lugnaquilla
Distance: 10-16km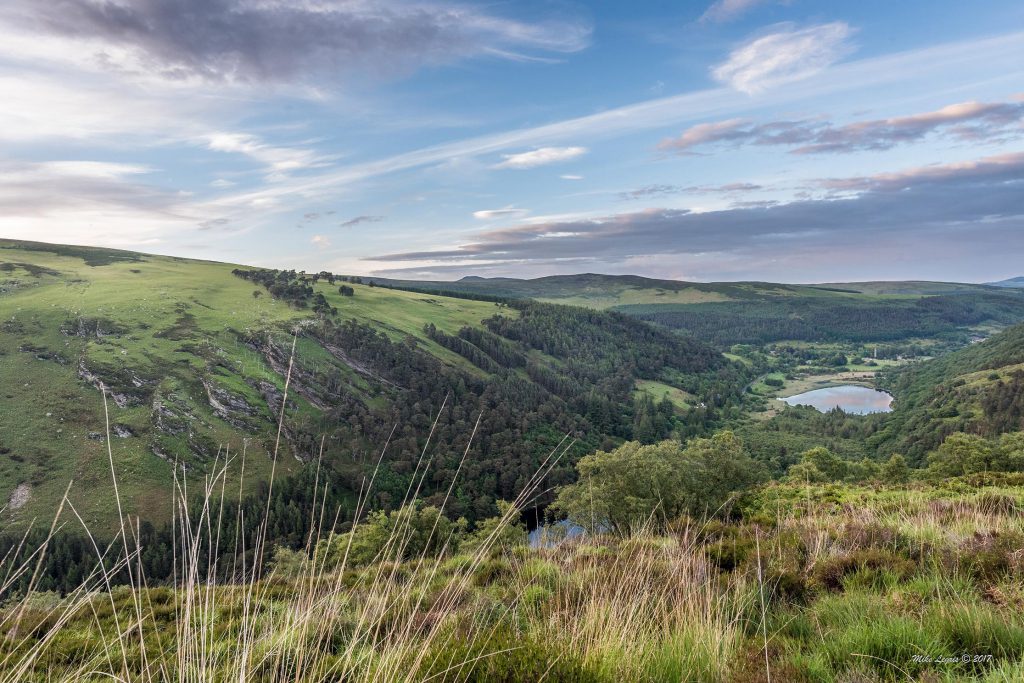 At 925m, Lug is the highest peak in the Wicklow Mountains range and the highest in Ireland outside of Co Kerry. It is an unusual mountain as its summit plateaus making it difficult to navigate in poor weather. There are no marked routes on the mountain and it will take you a good 5-8hrs to do the whole thing, covering between 10–16km. But the views are something else and if you get a good day you will catch sight of Snowdonia in Wales.
More info: Outsider.ie
2. The Wicklow Way
Distance: 127km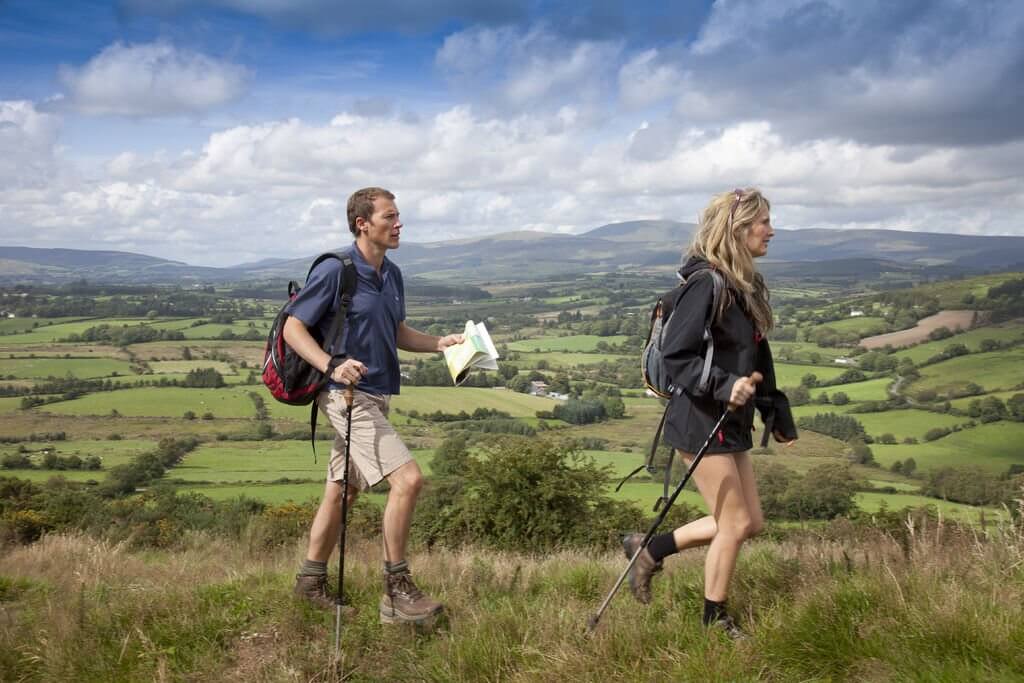 The Wicklow Way was one of the first long-distance hiking trails in Ireland and it still remains the most popular one in the country. Don't let that deter you though. If you are seeking solitude, you'll still find it here. Apart from around Glendalough, chances are you won't meet too many folk walking. The waymarked trails include mountains, upland lakes, steep-sided glacial valleys, fast-flowing mountain streams, forests and farmland. Beginning in Dublin's southern suburb of Rathfarnham, the route travels down through Wicklow to finish in the picturesque village of Clonegal, Co Carlow.
More info: The Wicklow Way
3. The Spinc, Glendalough,
Distance: 9km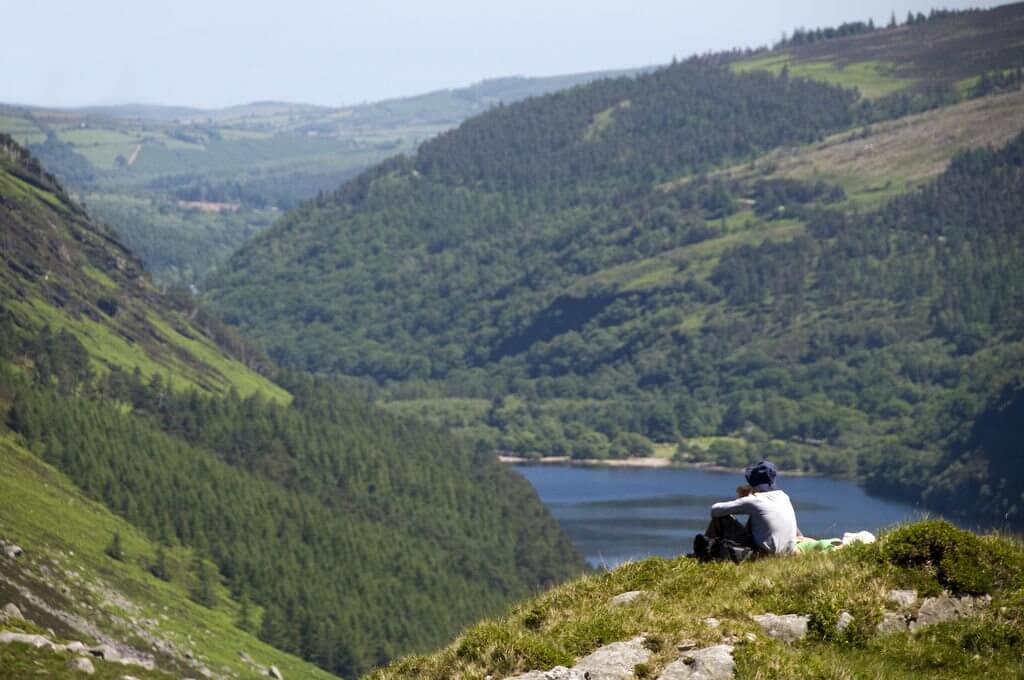 This is a fairly strenuous mountain walk from the medieval monastery in Glendalough, Co Wicklow, that will take you through a glacial valley, forests, mountain tops and along the upper and lower Glendalough lakes. The full Spinc walk is a 9km loop that can be pretty steep in places, depending on which direction you go. It'll take you around 3/4 hours. You can start in the car park beside the Glendalough medieval monastic site that's free, or from the Upper Lake Car Park that cuts out some of the walk.
More info: Discover Ireland
4. Bray Cliff Walk
Distance: 7km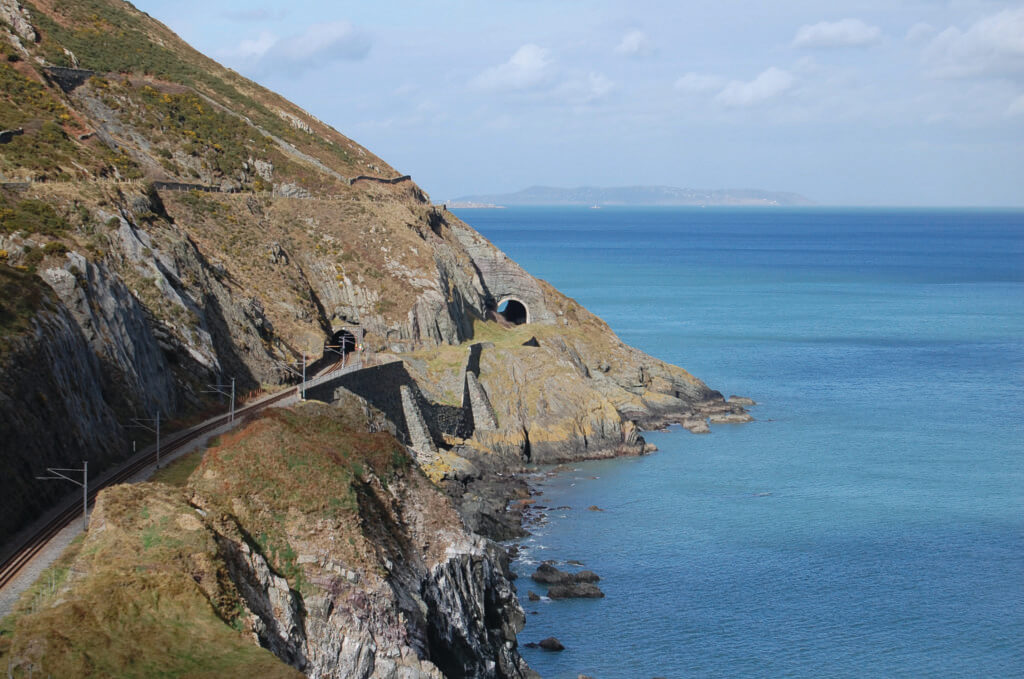 This stunning coastal path takes you 7km along the cliffs between Bray and Greystones. If you want to go one way from Bray, for example, you can hop on the DART to take you back from Greystones.
The path winds its way along the side of Bray Head and is well maintained, although it can be muddy in places at certain times of the year. It also has beautiful sea views, cliffs, marine wildlife and it'll take you around two hours depending on your pace.
You can climb to the top of Bray Head if you want an even better view along the east coast, over Dublin city and out to the Dublin and Wicklow mountains.
More info: Visit Wicklow
Things to Do in Wicklow: The Complete Guide for Adventurous Souls
5. Lough Firrib and Arts Cross, Wicklow Mountains
Distance: 15km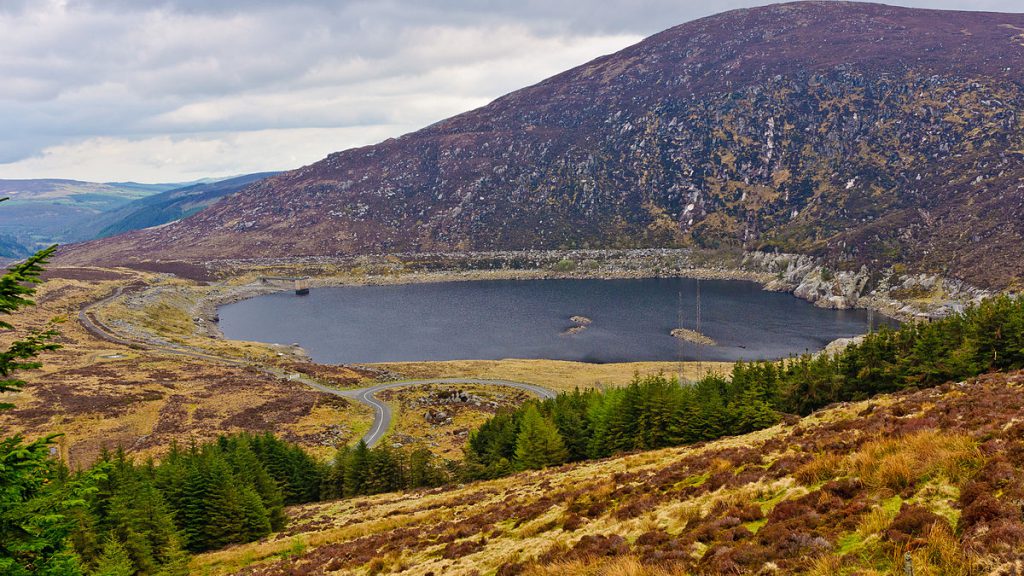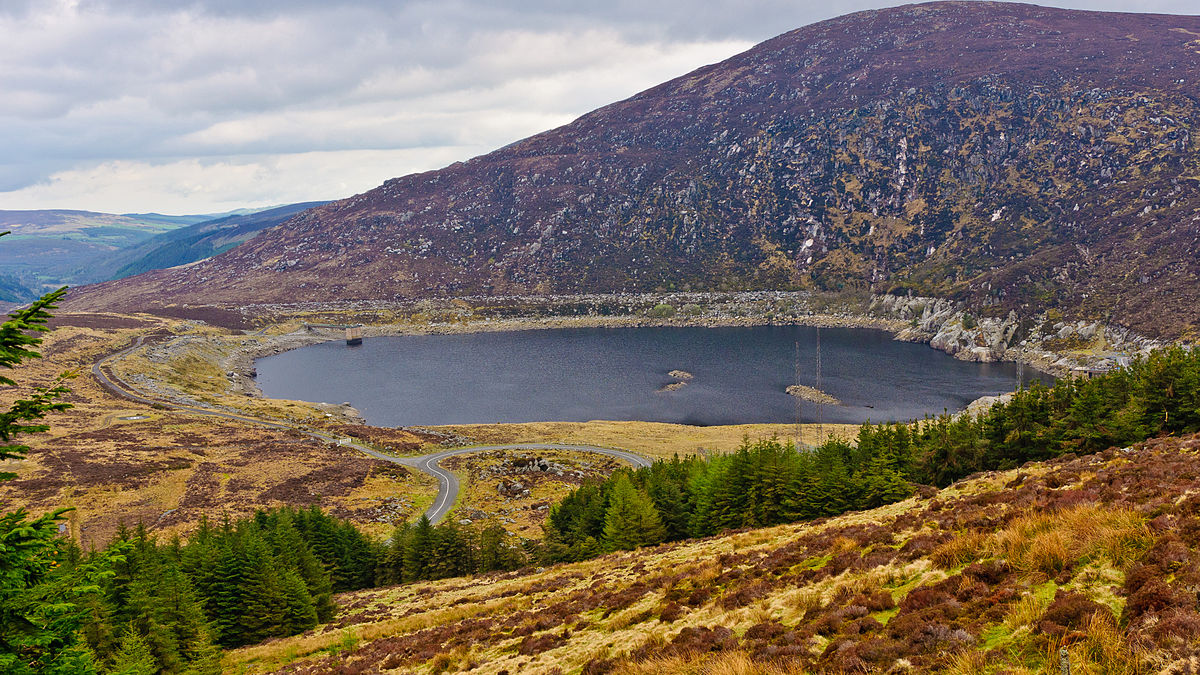 This is a challenging hike on mixed terrain which in parts can be very slow going. There are two routes available. The views are stunning all along the trail, whether you're soaking in the vistas of Conavalla and Table Mountain as you head towards Lough Firrib, or your ogling Blessington Lakes from Art's Cross. It's the perfect place to go trail running or hiking!
More info: Outsider.ie
6. The Circuit of Brockagh
Distance: 27km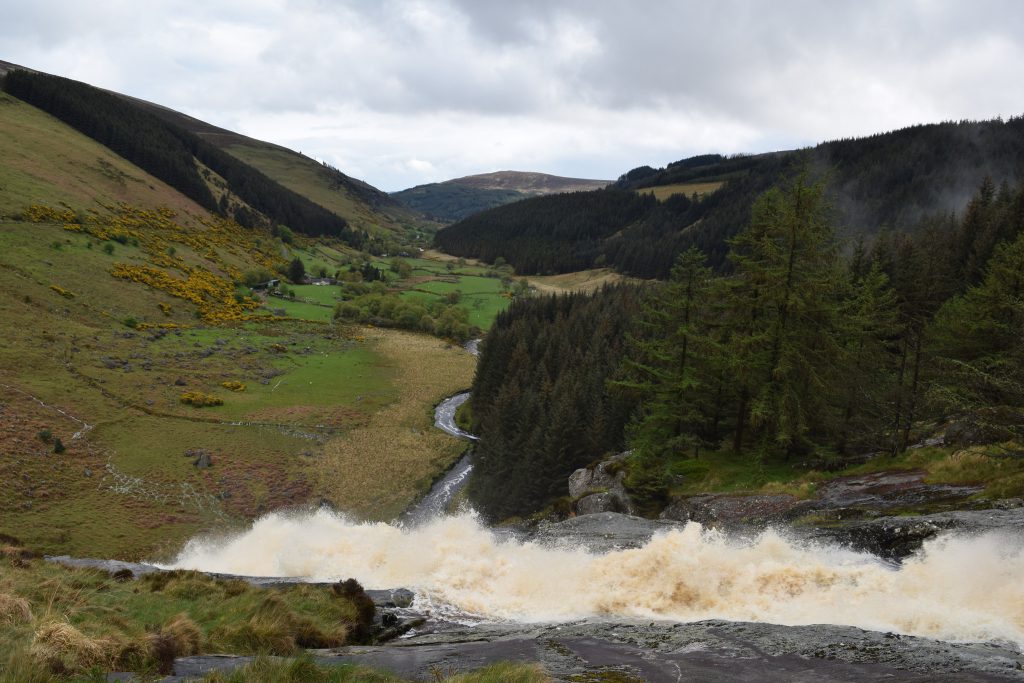 This is a trail that gives you a real sense of being immersed in the wilderness, while at the same time remaining accessible. The terrain is constantly changing, which keeps you on your toes and is challenging so should be well planned for. You should have navigation experience and the right gear. The ground is a mix of well-worn and lightly trodden trails.
More info: Outsider.ie
7. The Tinahely Loop
Distance: 25km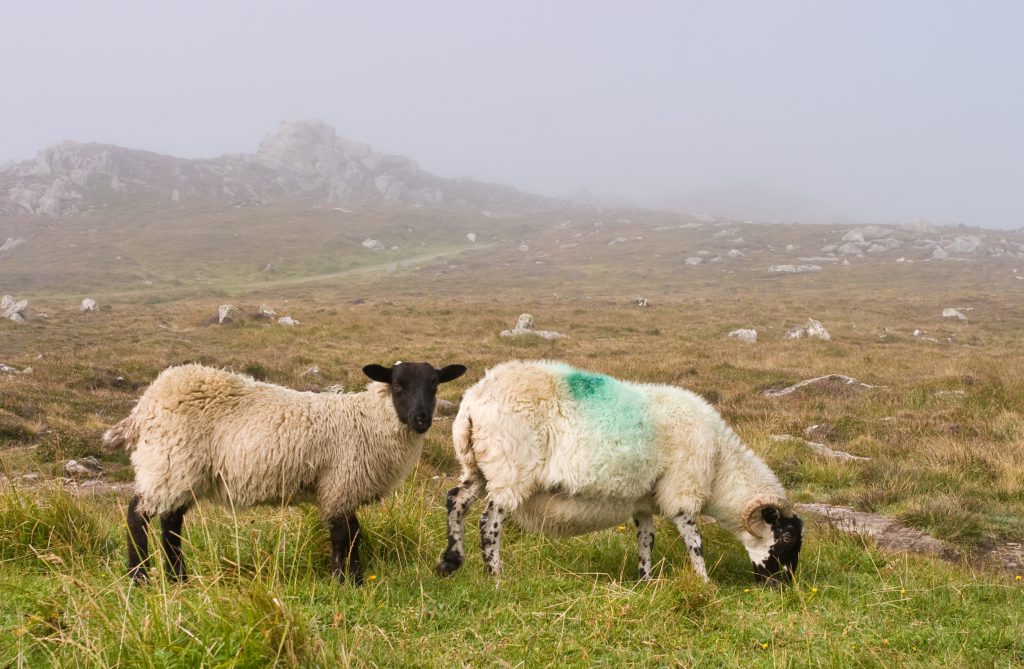 This sturdy 25 kilometres of pure walking heaven was developed through local Tinahely community projects. It takes in parts of the Railway Walk and the Wicklow Way, segued with exhilarating slices of the Muskeagh walking trail.
You can begin the loop in Tinahely village itself, basking in village life experience by visiting the many small cafes and pubs centred around the village focal point, Dwyer Square, such as the Wagon Wheels pub or Seaver's Bar.
More info: Outsider.ie
8. The Sugar Loaf Trail
Distance: 2.5 km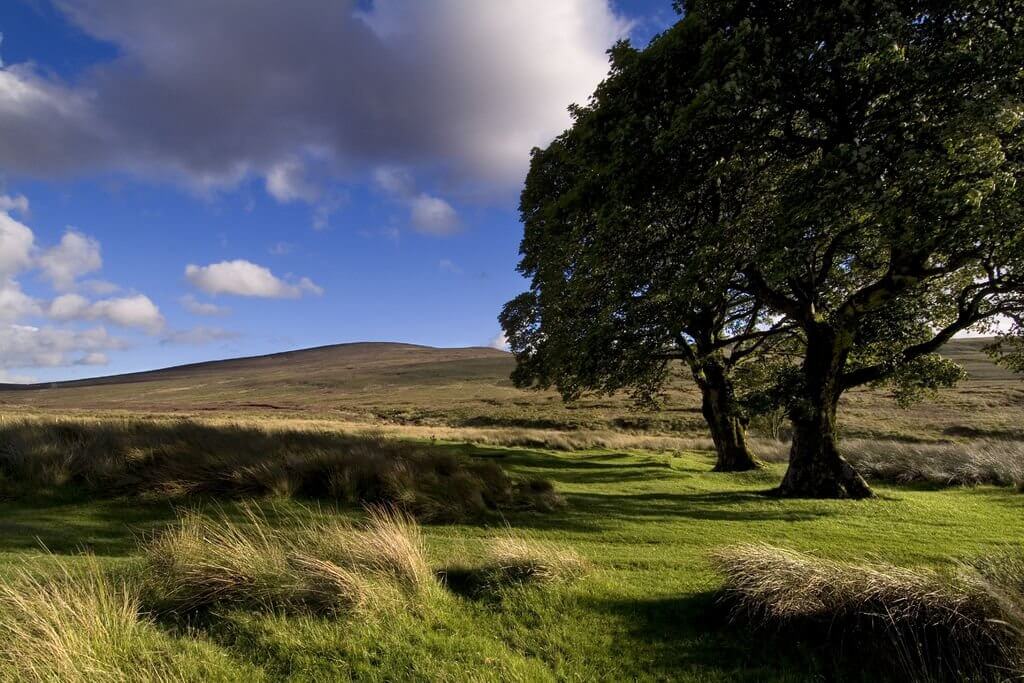 With its famous conical shape, the Sugar Loaf is a thing of beauty. The walking route to reach the top starts in a car park on Red Lane under a concrete arch. This trail is a relatively easy one at 2.5km and with a high point of 500m – but it is steep at the top with loose rock underfoot. The entire trail is along mountain tracks.
More info: Visit Wicklow
If you are looking for something a bit alternative, you can now hike with an alpaca! Wicklow-based company K2 Alpacas are offering you the chance to walk with your very own alpaca across the Wicklow Mountains.
Or for adventure courses, rock climbing or mountain skills check out Adventure.ie based in Glendalough.
Check out our Hard as Nails podcast:
Like this? Check these out: