With another summer of staycations on the cards, there has never been a better excuse to splash out on a stand up paddleboard. We've rounded up 5 of the best models for novice paddlers which are in stock right now. 
It's hard to believe that we are approaching our second Covid-summer. At this stage we have all come to terms with the fact that we will not be venturing to far-flung corners of the world. We'll be exploring our little island instead. And do you know what? That's not so bad. And it's a great excuse to invest in some summer toys… if you don't deserve a treat now, when will you?!
Stand Up Paddleboarding or SUP is one of the easiest ways to explore our country's seas and waterways. With inflatable boards now offering great quality and durability at affordable prices there's never been a better time to invest.
We've rounded up five great boards that are suitable for complete beginners to intermediates. Good luck!
1. Aqua Marina Monster 12.0 Paddleboard
Price: €519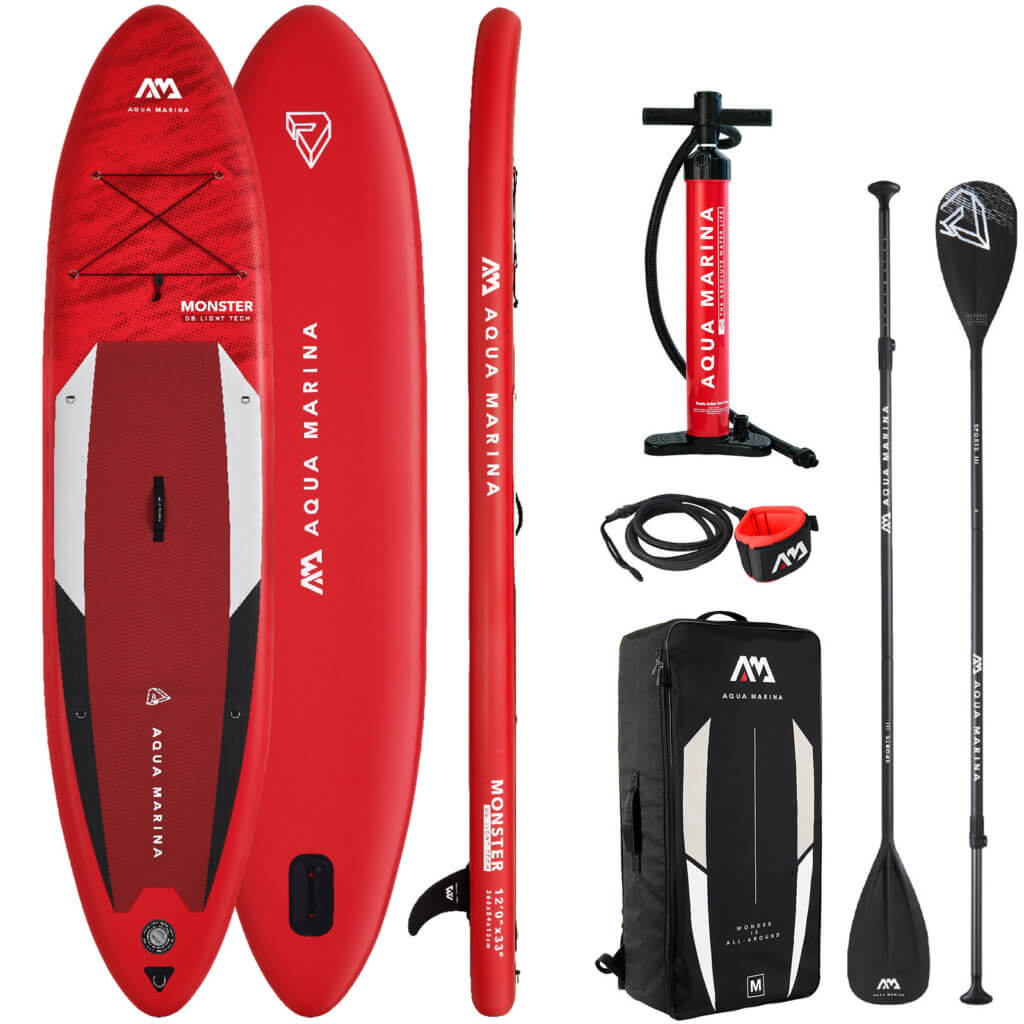 The Aqua Marina Monster SUP board is an all-rounder, suitable for people that want to start paddleboarding for the first time. The Monster is the largest model in the range with a payload weight capacity of 170 Kgs. This larger volume makes for an easier ride and gives you the option of carrying more luggage (or a little person!) on board too.
The comfortable diamond grooving footpad provides great grip while the strengthened stainless steel leash D-ring ensures a safe ride in small waves. The set comes complete with a paddle, fin, pump, leash, and carrybag so you are ready to hit the water as soon as it arrives.
2. Aqua Marine Coral 10'2″ Paddleboard
Price: €519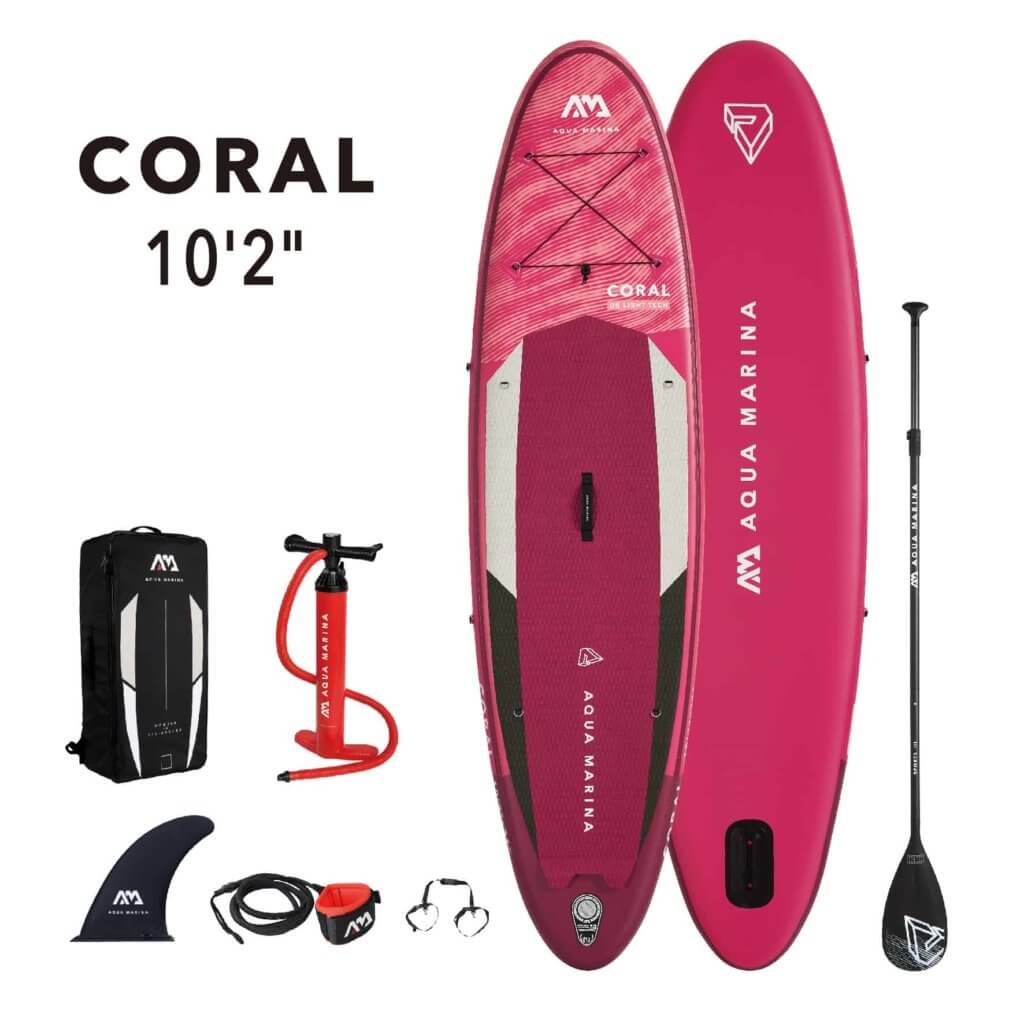 This ladies specific paddleboard is designed for all levels of ability. You can expect excellent stability and a relaxed easy going paddle on this board. This board is considerably lighter than its competitors at just 8.6kg without compromising on its rigidity. It also has additional D rings on the rail of the board for a shoulder strap which is also included and makes it an absolute cinch to carry this board up and down from the beach.
This board is a fantastic option for those looking for something light, easy to paddle, and fab looking too!
3. Aqua Marina Fusion 10'10"
Price: €429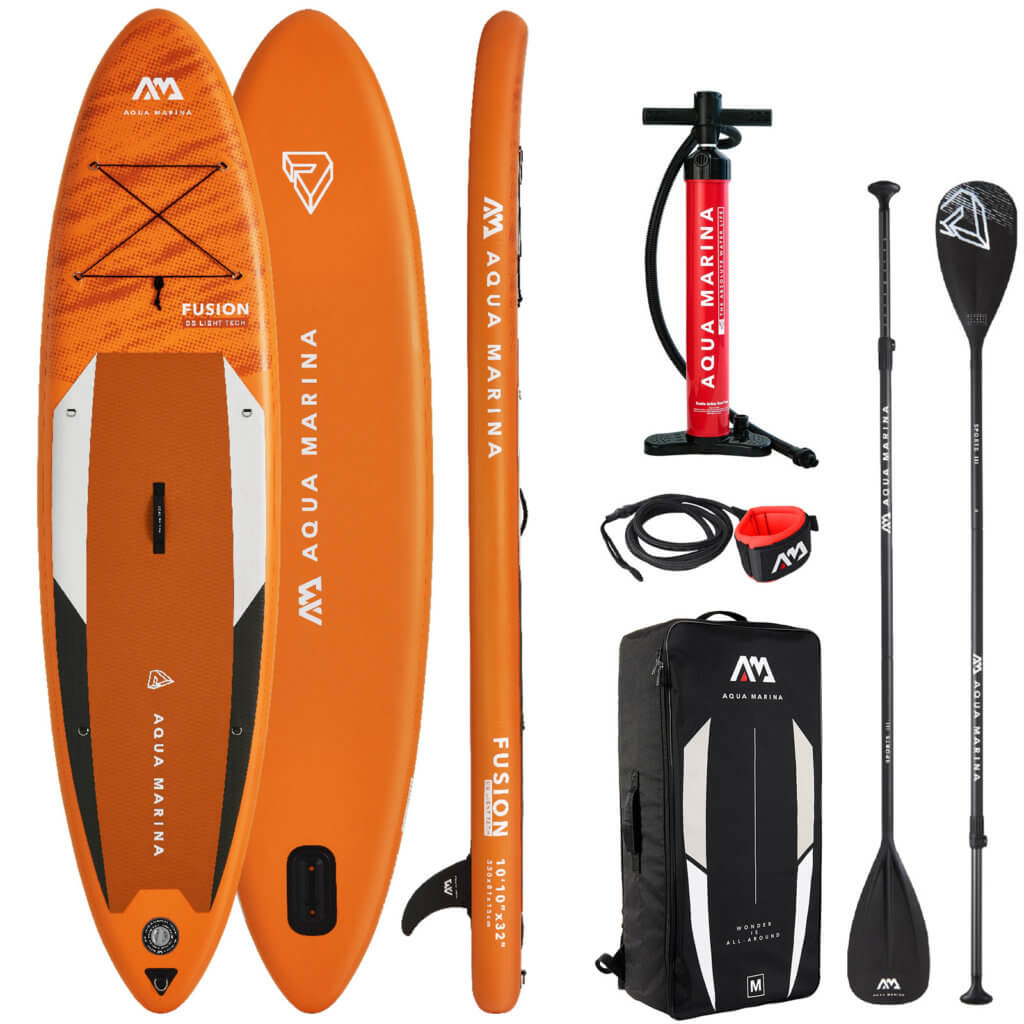 The Aqua Marina 2021 Fusion is a great starter model for those looking for a quality stand up paddleboard that won't break the bank. Taking a total load of 150kgs, it is robust and will stand the test of time.
Elsewhere you will find features associated with a premium stand up paddleboard such as a comfortable and well-gripped footpad and high-quality components.
The package includes a leash, pump, paddle and carrybag.
4. Shark 10'6″ Stand Up Paddleboard
Price: €630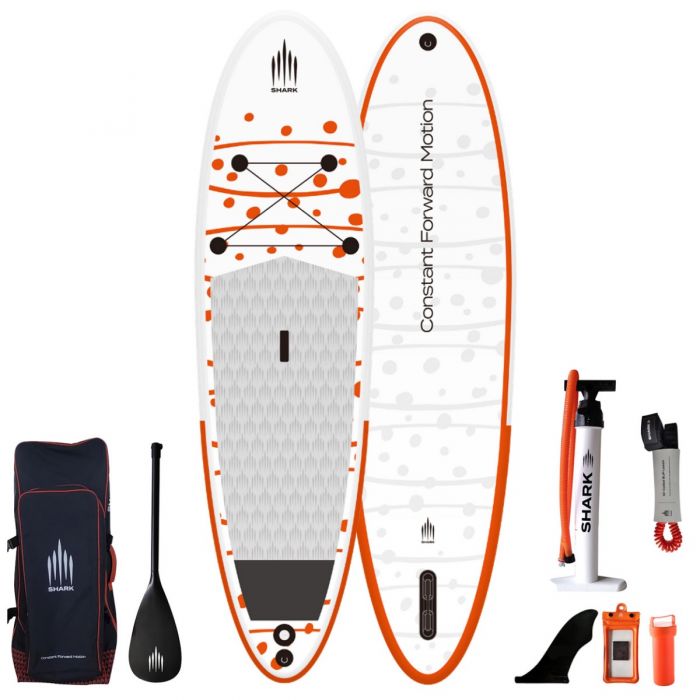 Designed with a great balance of stability, straight-line tracking and maneuverability, these boards make the perfect first time paddleboard. Good for paddlers wanting to take their first paddle strokes in SUP, do light SUP touring, try some SUP surfing, and even a bit of SUP Yoga – this SUP is incredibly versatile. The board can take a rider weight of up to 105kg.
The package includes a pump, wheelie bag, paddle, repair kit, leash and fin.
5. GUL Cross 10'7″ SUP
Price: €557.95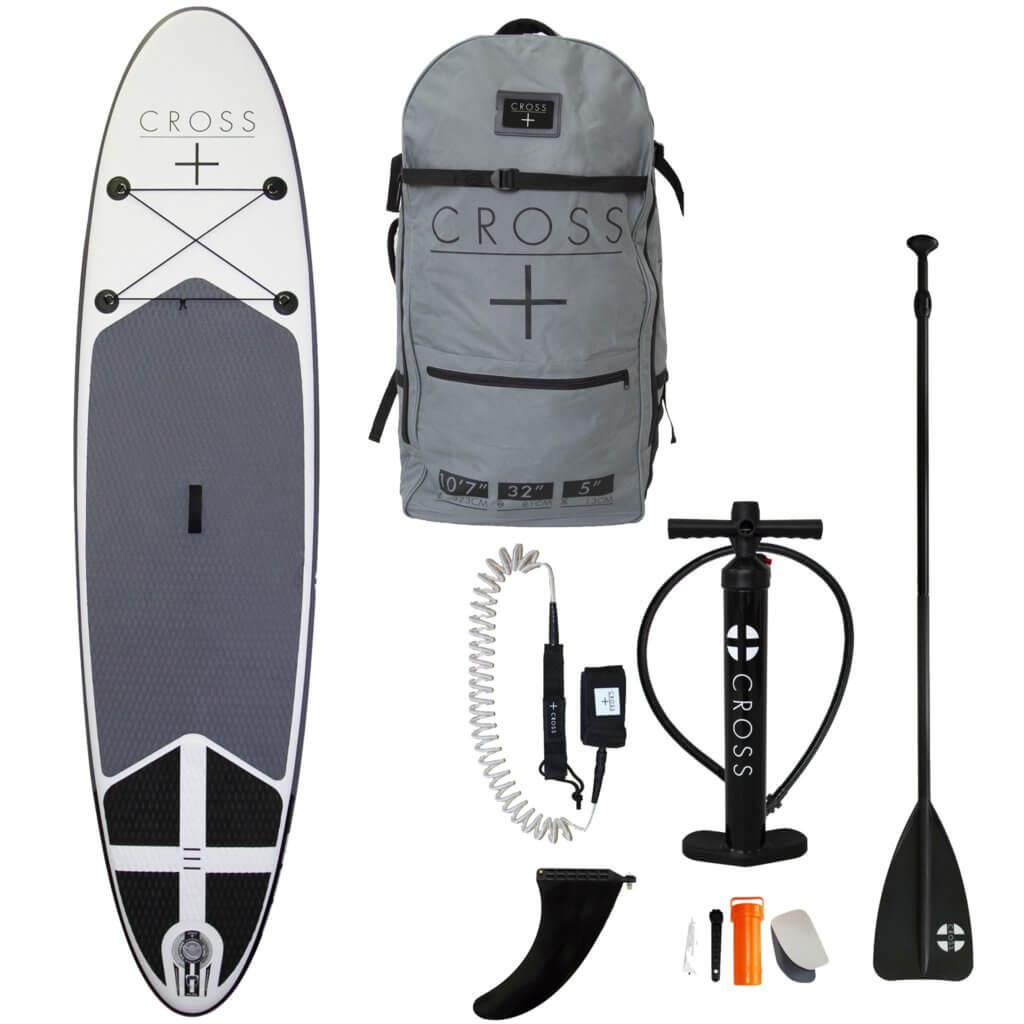 Stable, easy to handle and generously sized, the Gul Cross 10'7 inflatable Stand Up Paddle (SUP) board is perfect for all-round crusing and small wave surfing. Weighing in at just 9kgs, it's light and easy to transport without compromising on stiffness.  Underfoot that is a super-grippy yet comfortable footpad.
All in all, this board is another great all-rounder for all the family.

Previous Post

Next Post