Inflatable kayaks are one of the easiest ways to get afloat, making them perfect for beginners and families, as well as those who just don't have a lot of space for storing a kayak or canoe.
There's no need for roof racks or a large garage to own a kayak any longer. The inflatable kayak packs down to a portable size that can easily be thrown into the back of your car. And while it might sound like a lot of hassle to have to inflate and deflate a kayak every time you want to head out, a high-quality pump will see you on the water in next to no time at all.
We've rounded up four of the best inflatable kayaks in stock in Ireland right now. Happy paddling!
1. Aqua Marina Laxo 12'6″ All Around Kayak (3-Person)
Price: €529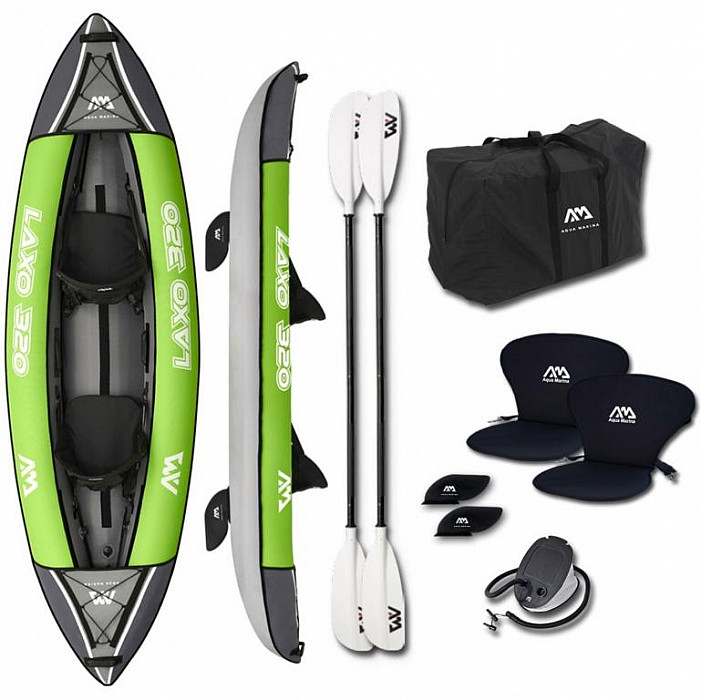 This three-person inflatable kayak is the perfect option for beginner and intermediate kayakers looking to have some fun on the water this summer. This kayak has everything you need from multiple grab handles for easy transportation to water guards, a super comfy backrest which is fully adjustable, storage, and lots more. The kayak itself is super robust and comes with a 12-month warranty for peace of mind. The package includes two paddles, seat rests, a pump and a carry bag. It's a killer deal!
2. Aqua Marina Laxo 9'4″ All Around Kayak (1-Person)
Price: €395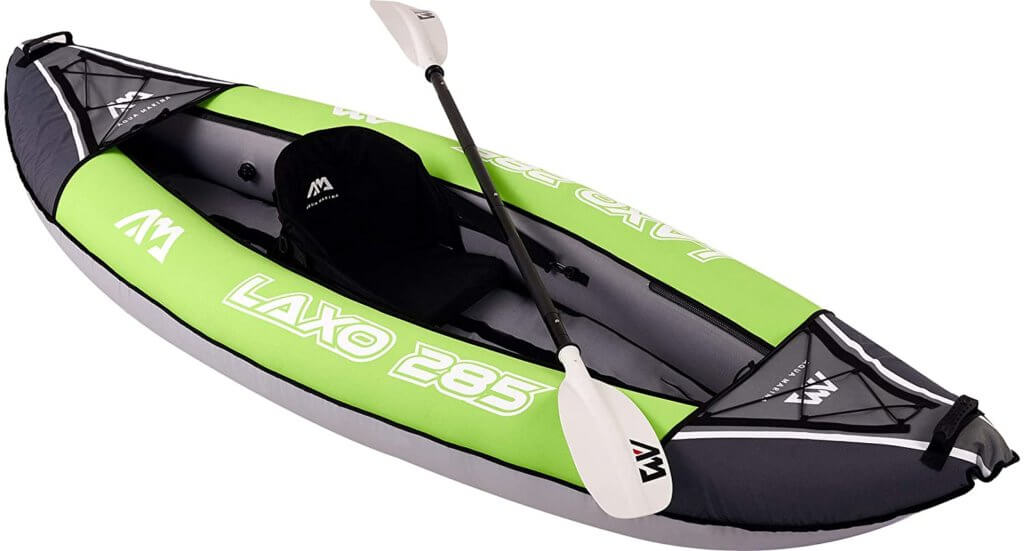 This kayak comes with all of the same features as its three-person counterpart but of course, it's smaller! The package includes a backrest, paddle, pump and a carry bag so you are ready to hit the water as soon as it arrives.
3. Z-PRO TANGO 200 1-2 Man Inflatable Kayak
Price: €527
The Z-Pro Tango Blue 1 or  2 person kayak is Z-Pro's most popular all-purpose inflatable kayak. This kayak can be paddled by novice and experienced paddlers. It's compact to store and light to carry yet rigid enough to feel super safe and secure when you are out on the water.  The Tango can be rigged for either one or two people with fully adjustable seat positions. The detachable skeg makes for good tracking on open waters, and can be demounted for use in shallow waters. Quick to inflate with screw valves on all bladders including the floor. Designed and constructed to be used on rivers, lakes and the seashore.
This package includes two paddles, a pump and a repair kit.
4. Aqua Marina Memba-390 DWF 2-Person Kayak
Price: €519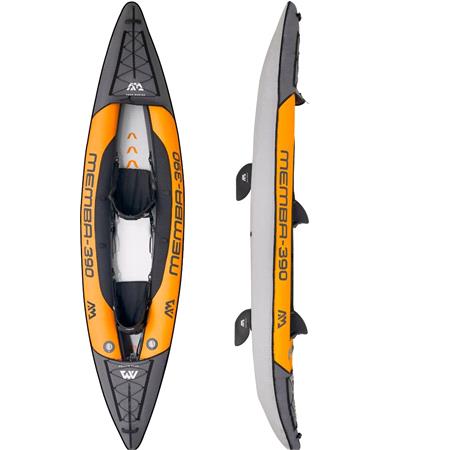 The MEMBA inflatable kayak is a great option for those looking to up the ante a little bit this summer. This inflatable kayak has been specially designed for mid-distance recreational touring and all-round use making it a very versatile purchase. The flat rocker and long waterline provide great tracking ability and efficient glide that allow you to go straighter and faster on the water to cover longer distances. Elsewhere the kayak has been built with stability and durability in mind, this inflatable kayak won't let you down.