The recent sunny weather and the longer days have us chomping at the bit to get out camping – whether it's in a wild camping spot or one of our favourite Irish campsites. But whether it's in April or July, you need to be prepared with good camping kit to fend off the chills and damp of Ireland's evenings and nighttimes.
If you want your camping experience to be a comfortable, warm and satisfying one – rather than cold and dreary – get yourself some good gear. This list of essential camping items will make sure you have a great time and be the cosy king of your campsite.
1. Vango Halo Pro 300 Tent
Price: €320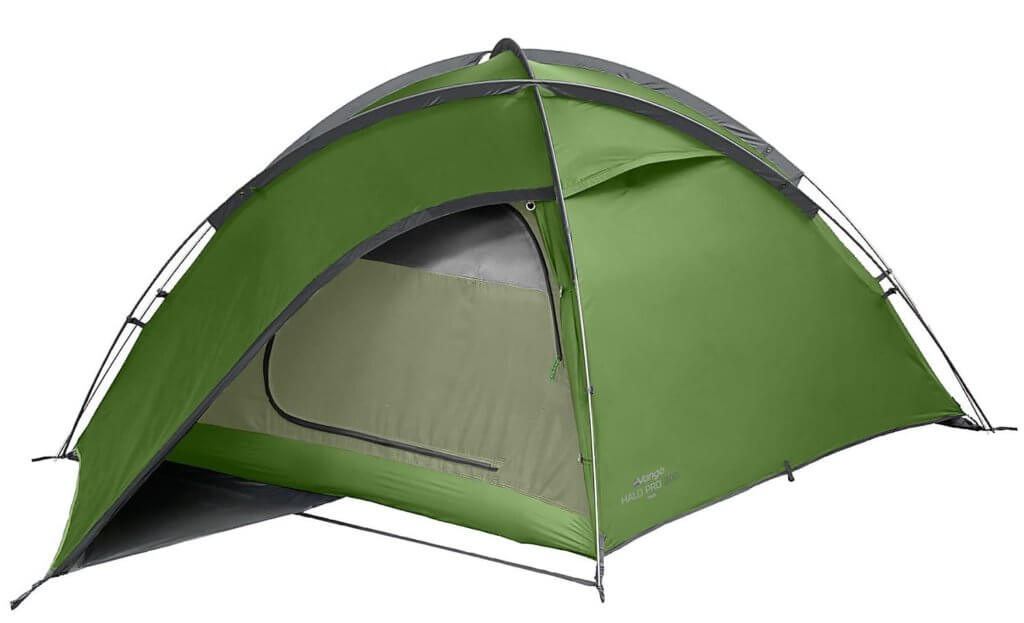 Sure you can get a cheap tent for 40 quid, but if you're looking for a quality piece of kit that will last, you'll need to spend a good bit more. The Vango Halo Pro 300 Tent is a great choice because it's perfect for casual camping or for expeditions. This flexible friend has a spacious interior with two vestibules, all-in-one pitching and a clever three-pole construction system. We love that all of the poles are the same meaning no head scratching when you're putting it up or squinting if it's dark! The twin doors are also brilliant as you can use one for access and the other for storage. The tent sleeps three so it's luxury living if just two of you are bedding down.
2. Rab Solar 3 Sleeping Bag
€135

With the weather still chilly – and even mights in the middle of summer potentially cold – we're taking no chances with our sleeping bag. This three-season bag will allow you to sleep in conditions as cold as -6C but you'll actually be comfortable on just a chilly night. Because we like to be able to pull our sleeping bag on outside when the nippy nighttime Irish air kicks in, we love that it will provide great warmth even when damp thanks to the polyester Stratus insulation. That's a 100% recycled material too so we feel better about the treat purchase already! The bag is mid weight at 1.25kg.
3. Therm-a-Rest NeoAir Venture Sleeping Mat
€120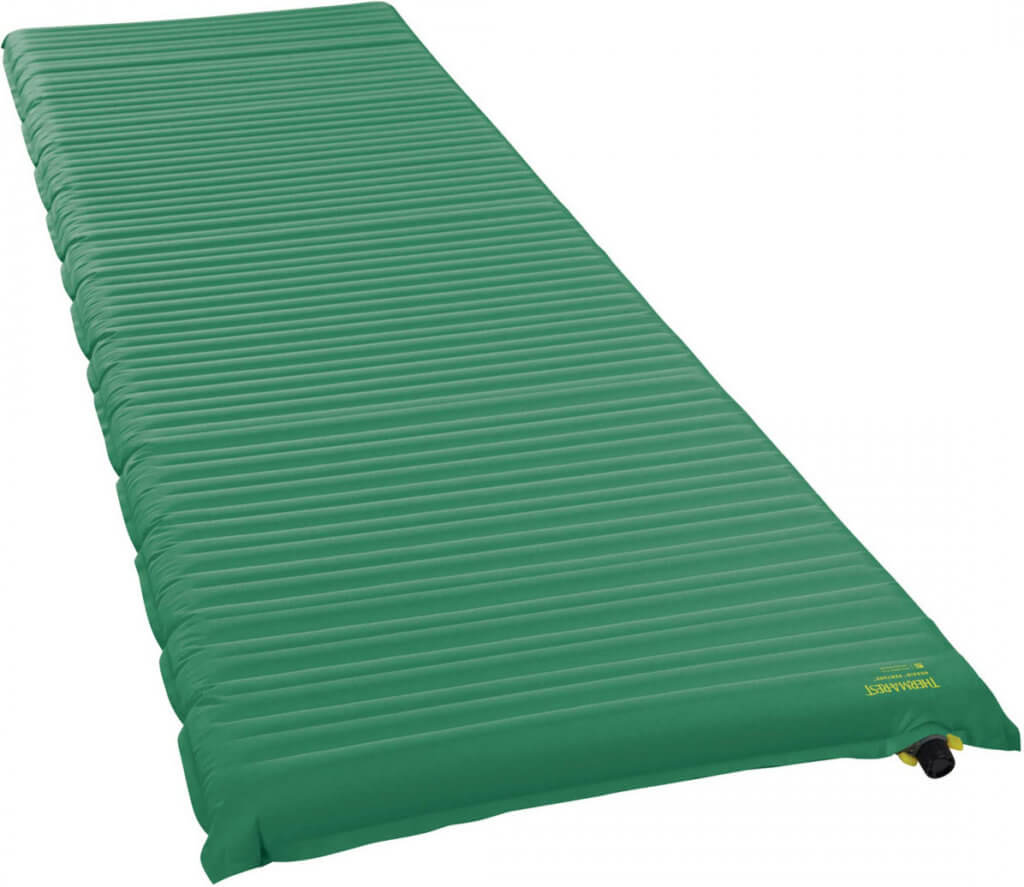 Investing in a good camping mat is one of the best things you'll do if you value comfortable and warm sleeping conditions in a tent. Therm-A-Rest is one of the most reliable creators of these fantastic camping accessories. While the NeoAir Venture is really reasonably priced, it has a lot of the features of the brand's more expensive offerings. It's durable and compact and will last for ages if you treat it right. And it comes with a repair kit included so you can relax knowing that if you do put it down on something spikey, it won't mean an end to your comfort. And it's self-inflating, leaving you to add just a few puffs of your own breath to get it to the firmness you like. Weight: 540g.
4. Petzl Actik Core 450L Headtorch
€70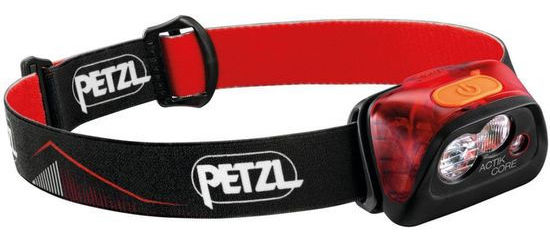 A good head torch is vital for any camping trip, and for life in general. Petzl has always made great product and we particularly love the Actik Core 450L because it comes with a USB rechargeable CORE battery. How handy is that?! You can also use three AAA batteries. It offers multiple beam strengths and also has a red light which won't interfere with your night vision or blind anyone else either! Other bonuses are the reflective headband and the emergency whistle.
5. Rab Microlight Alpine Jacket
€229.95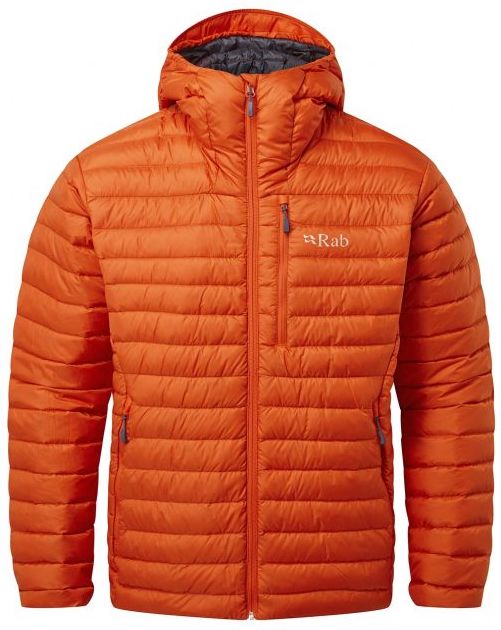 It's Ireland so you're always going to need warm layers camping once the evening rolls around. And nothing beats the warmth-to-weight ratio of a quality down jacket. Rab's Microlight is a perennial favourite for a reason – you just can't go wrong with this brilliant quality and cosy piece of kit. And it packs down really small into its own stuff sack too so it's always worth throwing in the bag no matter how promising the weather looks. Wait till you see how jealous your mates are when you pull it on!
6. MSR PocketRocket 2 Micro Stove
€42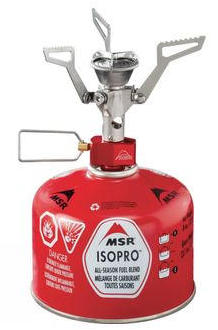 We've no idea why a steaming cup of tea or coffee tastes so much better outdoors but regardless of the science we make sure we always have a stove at the ready when we camp. The PocketRocket 2 is the dinkiest lightest little stove but it packs a serious punch. It may be small enough to fit in your pocket but the sturdy pot support makes sure any pot put on top is nice and stable and it's powerful enough to boil water in minutes. Gas cartridges are sold separately.
7. Husky Mumbo – Big Comfortable Folding Chair
€59.90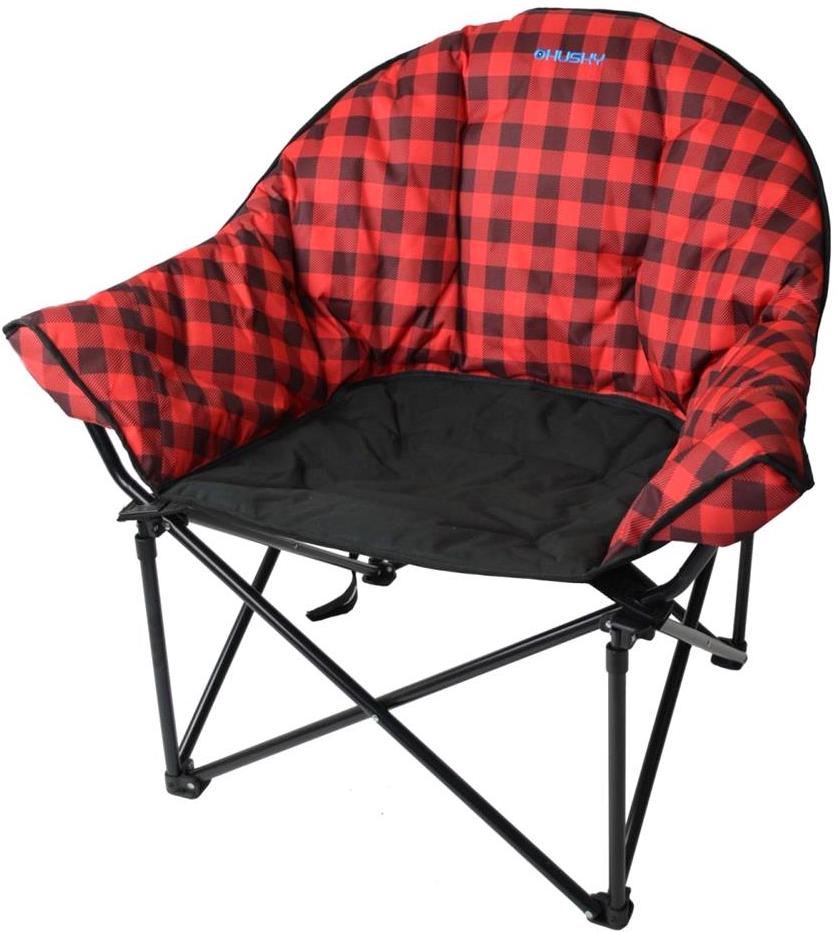 At 6kg, this is an item for a car camping trip or a festival but if you're a creature who likes their comfort, even when they are camping, you'll love the The Husky Mumbo folding camping chair. It's super spacious and comfortable thanks to its water-resistant cushioning and can take up to 120kg.

Previous Post

Next Post