When it comes to dressing the kids for winter, follow the same principles when it comes to layering. Opt for lightweight layers that are breathable and will dry quickly should they become wet.
A good set of waterproofs and a pair of wellies are essential if you want your children to enjoy their time in the outdoors. And as summer approaches, a wetsuit and a couple of warm layers will buy you lots of extra beach time. Price is a big consideration when choosing outdoor kit for kids as they seem to grow out of whatever you buy them in a blink of an eye. Thankfully, there are a couple of great brands offering quality kid's gear at affordable prices.
Here are some of the pieces of kids outdoor kit that we couldn't live without:
Pack-Away Dungarees
Price: €39
Designed to keep out wind and rain when out and about, these dungarees have been a great buy in our household.  They're packed with lots of features for effective and comfortable wear, and come in a selection of colours. The adjustable dungaree straps mean you get a long time out of them as they can be loosened as your kid grows. And because they pack away into their own integral bag, they're easy to take with you wherever you go. Plus, the environmentally conscious will be pleased to know that this style has been made with 100% recycled polyester, using the equivalent of approx. 11 plastic bottles!
4-in-1 Polarfleece Waterproof Jacket
Price: Currently on sale for €70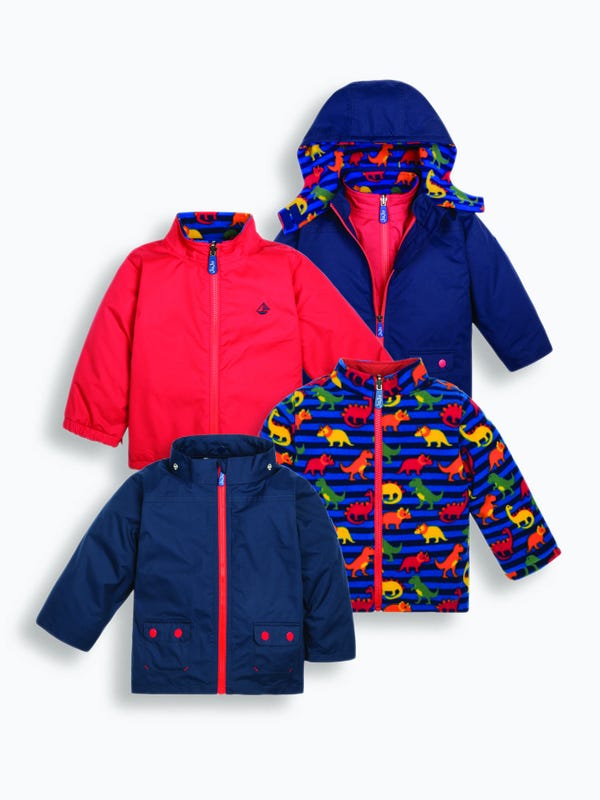 If you are looking for a coat that will take your little one through all four seasons then look no further. The 4-in-1 Waterproof Polarfleece Jacket is truly indispensable. Designed to be worn four different ways, there is a style to suit every type of weather the season throws at you!
Option 1: Fleece and nylon inner layer zipped into waterproof outer layer for maximum protection
Option 2: Waterproof outer layer by itself
Option 3: Inner layer by itself with printed fleece side facing out
Option 4: Inner layer with nylon wind-proof side facing out and fleece to the inside
The jacket is made from the equivalent of 30 recycled bottles.
Hunter Original Kids First Wellington Boot
Price: €45
Hunter is arguably the most famous welly brand in the world and for good reason – they are built to last. Their kids' welly has been designed with little adventurers in mind and offers a flatter sole and rounder toe which gives little feet room to move while the soft cotton lining ensures complete comfort for every adventure. Fully handcrafted, they feature a specially developed tread to reduce slipping.
Regatta Pack It Overtrousers
Price: €14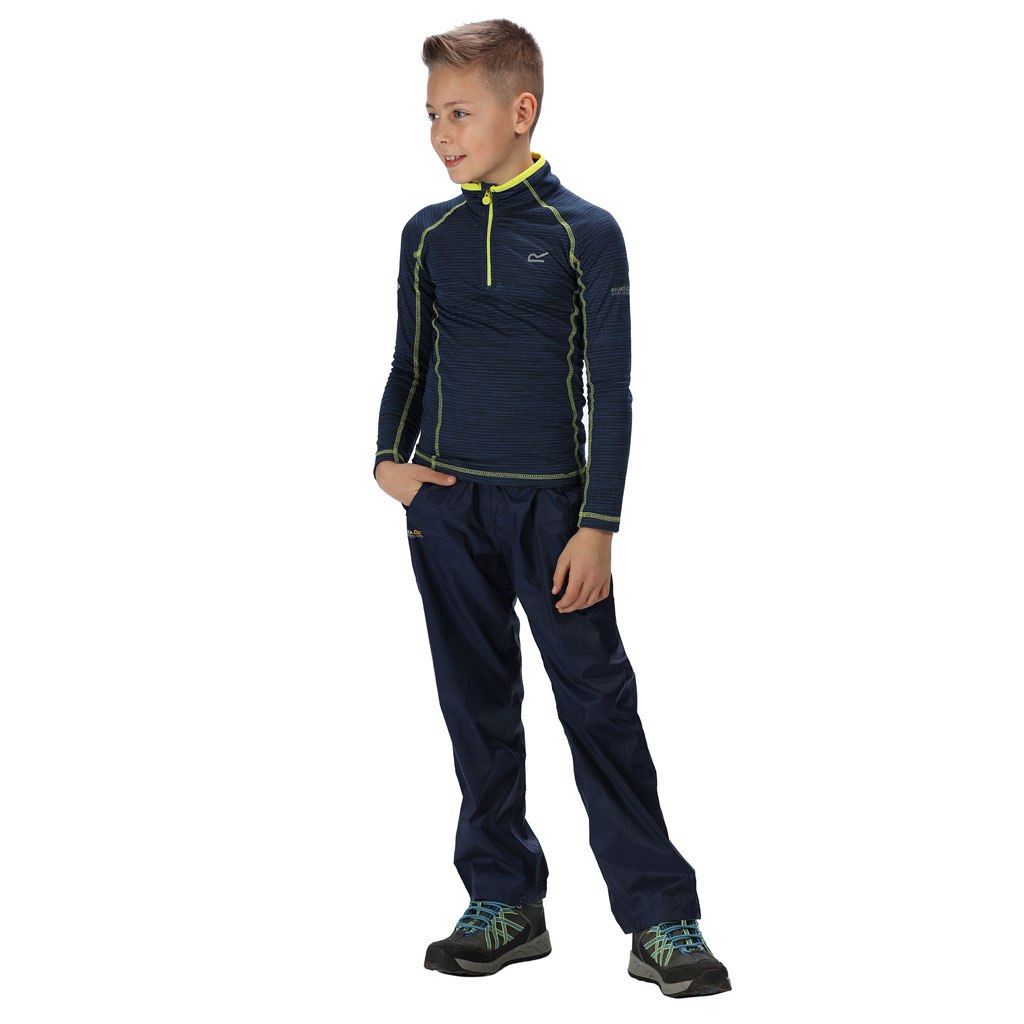 Jack Wolfskin Rainy Days Jacket
Price: €66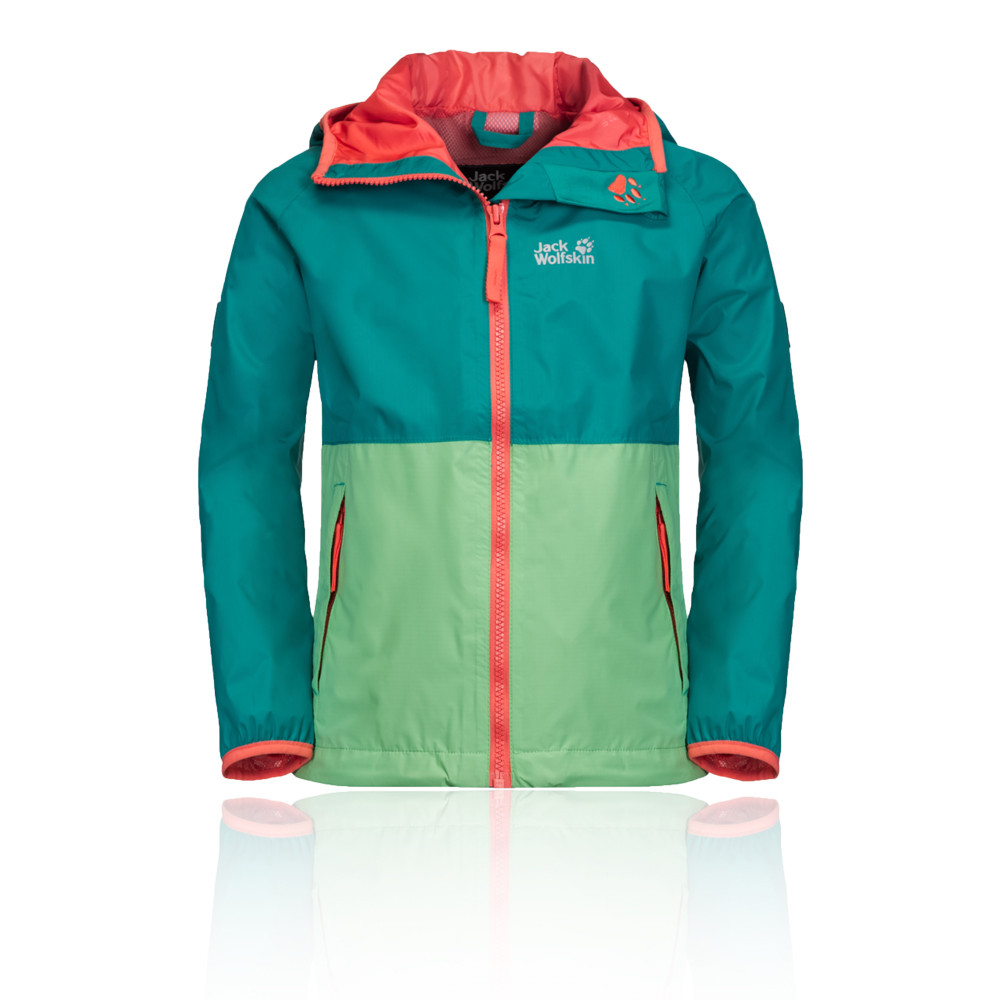 The Rainy Days Jacket is a very lightweight, durable and waterproof shell jacket with excellent packing capabilities. Jack Wolfskin has kept the features simple and practical with two discreet hand pockets and high-vis reflectors are neatly integrated into the jacket design. The jacket also features a close-fitting hood and elasticated wrist cuffs to ensure your little ones stay dry when the weather turns.
The jacket also comes in a number of fun colourways for both boys and girls.
Saltskin Junior 2/3mm Wetsuit
Price: €63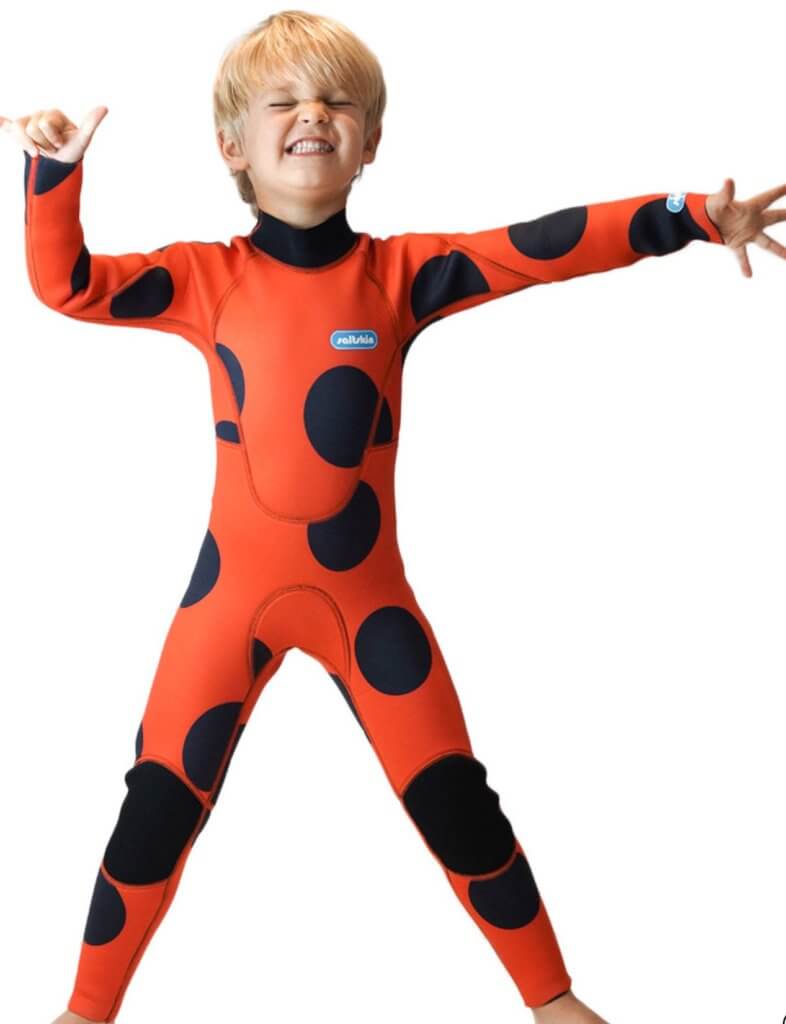 Saltskin wetsuit designs, are instantly recognizable and bring even more vibrancy and fun to life on the beach. They also make your kid super easy to spot! In addition to how they look, these wetsuits will give you kids enough insulation to let them play happily in the water for hours but enough flexibility that they won't even notice they are wearing one. Reinforced knee pads add to the durability of this suit and it also protects from UV rays.
Prints include ladybird (above), giraffe, zebra and leopard.
Jojo Mamen Bebe Striped Robe
Price: €29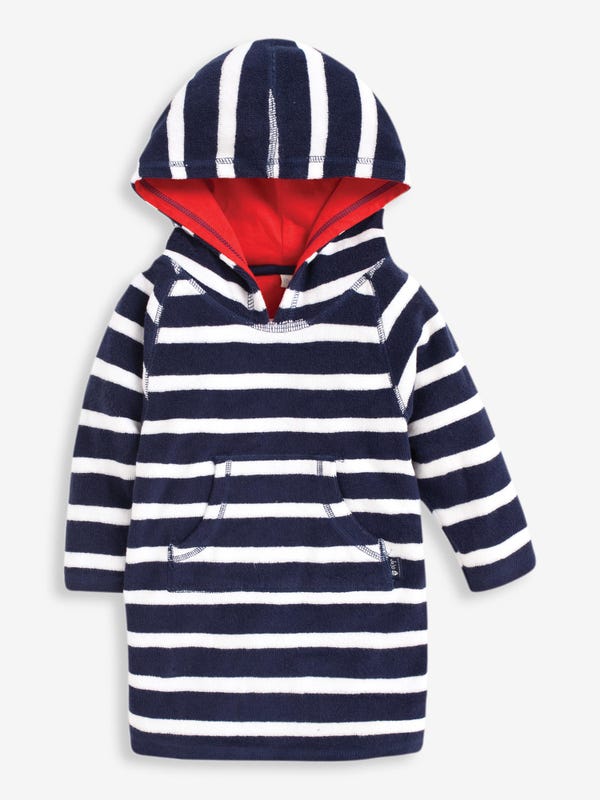 The kids' Stripe Hooded Towelling Pull-On has been a bestseller for years, and with good reason. Lovely thick terry is formed into a sweet wearable towel, ideal for using as a beach cover-up or for cuddling your little one dry after a bath or swimming lesson. The hooded style makes it extra cosy, allowing kids to move freely while drying off.