Europe's elevated beauty takes more than just a quick overnight stay to explore, there are simply too many amazing places to be discovered! And that's where hut to hut hiking comes into the picture.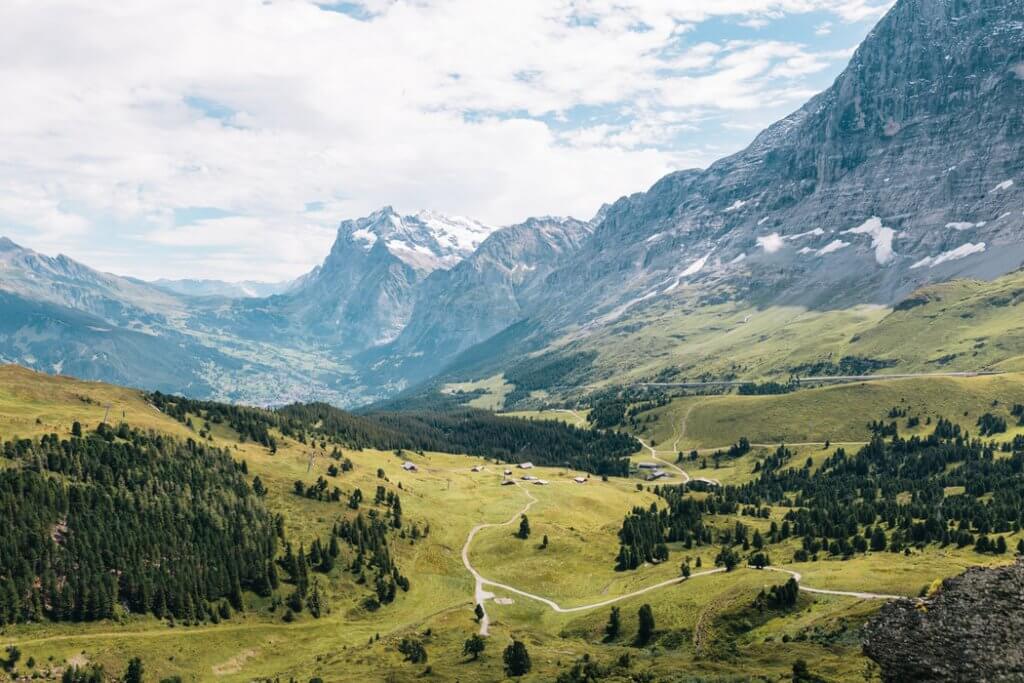 What is Hut to Hut Hiking
Day-long hikes are great, but if you really want to get away from it all then we cannot recommend a hut to hut hiking trip enough. Hut to hut hikes are quite an alien concept to most of us. But if you give them a chance, you will discover there is nothing quite like it. Mountain huts are dotted across the Pyrenees, Alps and the Dolomites and offer you the opportunity to take on long point to point hikes across several days. The huts really range in comfort. Some are like a good bed and breakfast offering twin rooms and hot showers while others are a lot more basic with large communal sleeping areas.
The idea is to plot a route that brings you from one hut to the next.
1. The Outsider Hiking Trip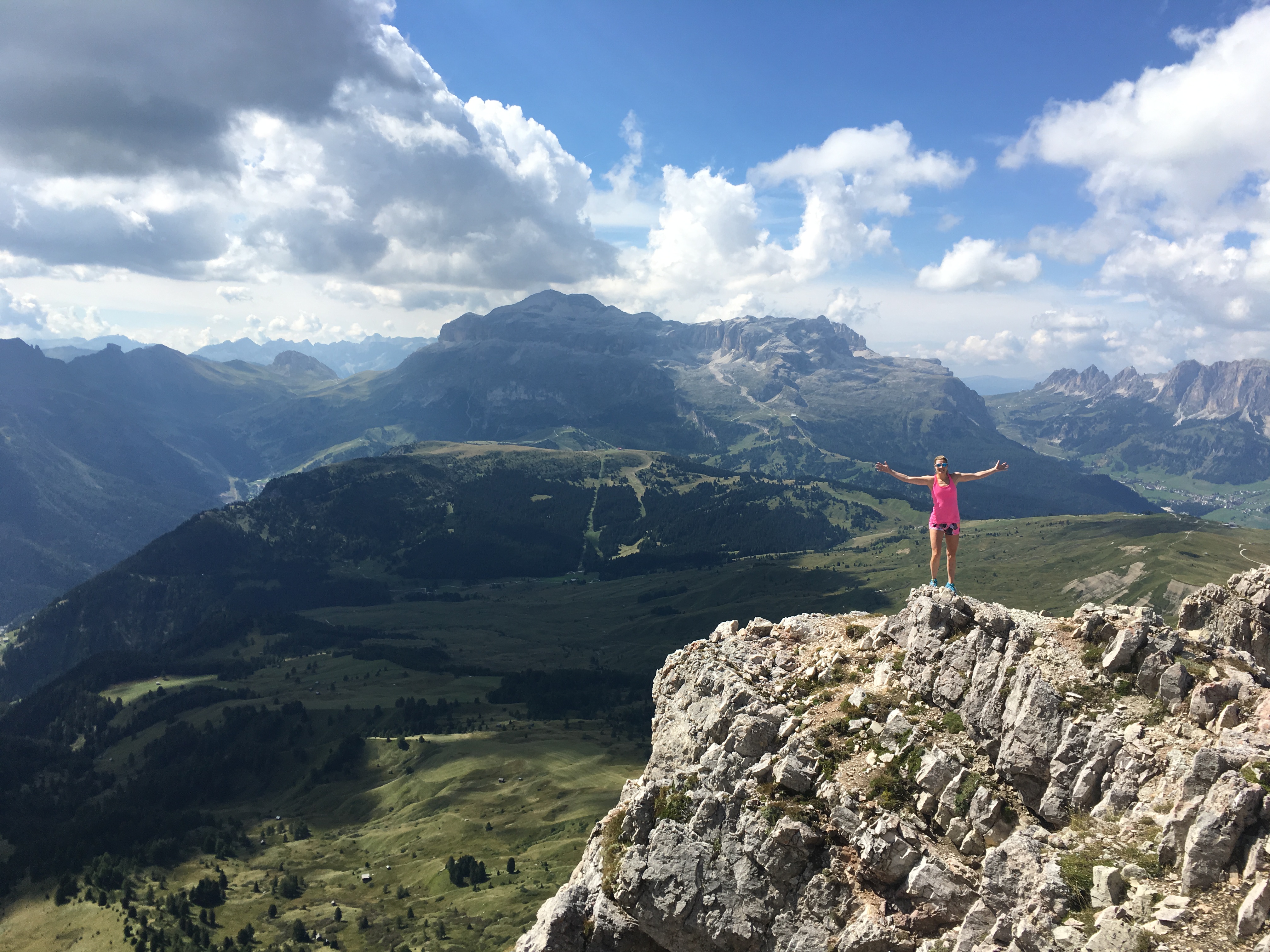 Where: The Dolomites, Italy
Duration: 7 days
When: On 13 – 20 September 2022
The Dolomites with their imposing features are very different to the Alps. And I would urge everyone who hasn't been to go, they are out of this world. And if the scenery doesn't sway you alone, then I may also add that the food is sensational.
We have been to the Dolomites many times over the past few years. We have done hut-to-hut hikes as well as explored some of the best hikes on offer in specific regions. This year we will be going to Madonna di Campiglio for a week-long hiking trip around the incredible Dolomites. If you have never done a hut-to-hut hike or have never been hiking in the Dolomites we would highly recommend coming along for this trip. It will give you a taste of what hiking in European mountains is all about. We are confident that you will want to work through the rest of the recommendations in this article after you have been to the dolomites with us!
Madonna di Campiglio: Outsider's Luxury Hiking Trip
2. The Eagle Walk, Austria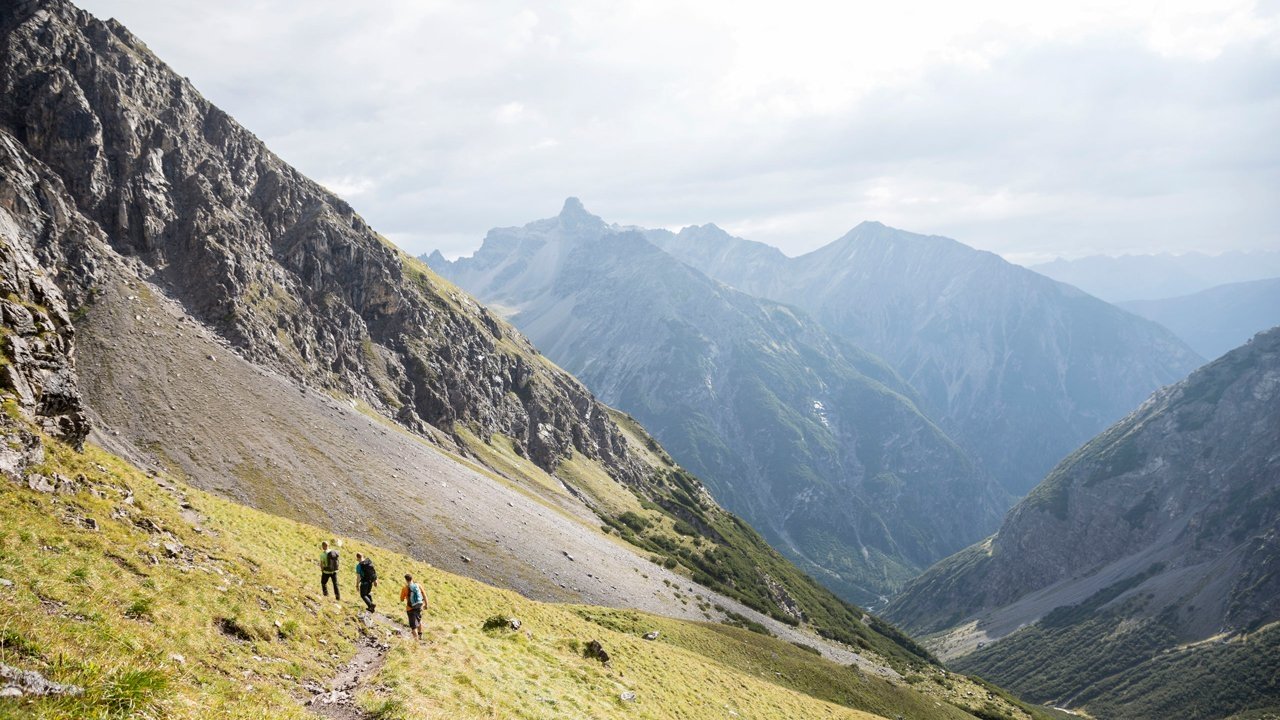 Where: Tirol, Austria
Duration: 33 Days (413km)
When: May to September
This is Sound of Music territory and believe us, it is even more impressive in real life than it is on the big screen. And if you really want to squeeze every single drop out of this incredible place then there are few better ways to do so than taking on the incredible Eagle Walk. Stretching across the entire Tirol region, the route takes in a total of 413km kilometres. Completed in its entirely, it isn't exactly for the faint-hearted. Although you can take it as slow as you like, as long as you plan your distances from hut to hut accordingly. This is a route that you should try not to speed through but rather take the time to enjoy the lakes, waterfalls, ancient villages and Alpine meadows along the way. Another option is to take on particular stages of the route.
Either way, you will have the pleasure of bedding down in one of the many traditional Austrian huts along the way where you will no doubt gorge yourselves on Apple Strudel and other Tirolean delights.
More info: Tirol Austria
Climbing Mount Kilimanjaro: Everything You Need to Know
3. The Haute Route, France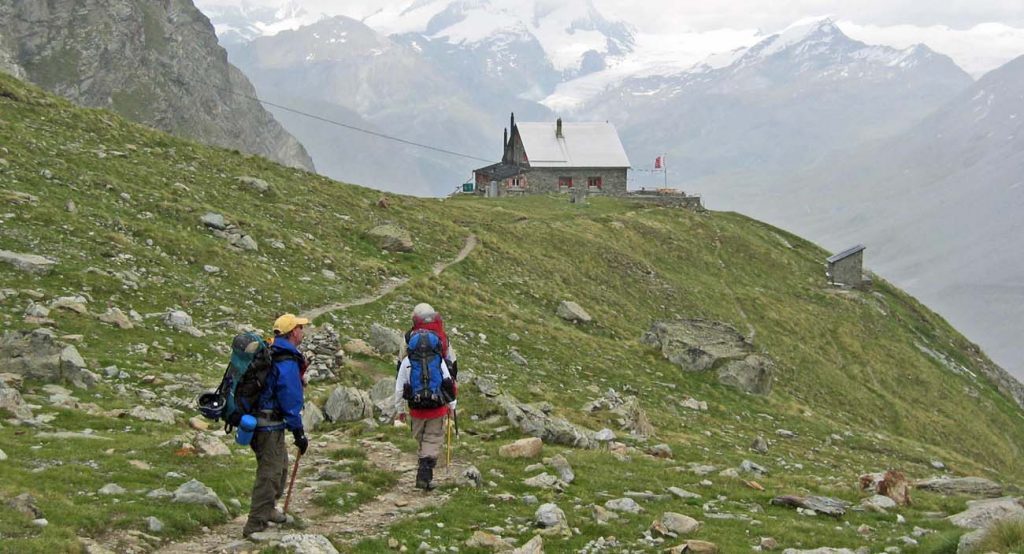 Where: Chamonix to Zermatt
Duration: 11 Days
When: Mid June to Mid September
The Haute Route needs little introduction. It is the ultimate point to point trekking route in Europe. Leading hikers all the way from Mont Blanc to the Matterhorn, there are few views in the world that compare to those along this route.
The route traverses 10 out of the 12 of the highest peaks in the Alps, and crosses several high passes so a good level of fitness and experience is essential. The highest pass is at 2964 m (9,800 ft).
You will walk across glaciers, past towering snow-capped peaks, down green alpine valleys and through chocolate box villages ensuring that you never tire of the scenery.
Those thinking of taking on this challenge should be able to hike up to 25km per day with 1,200m of ascent.
More info: Chamonix.net
4. The Julian Alps, Slovenia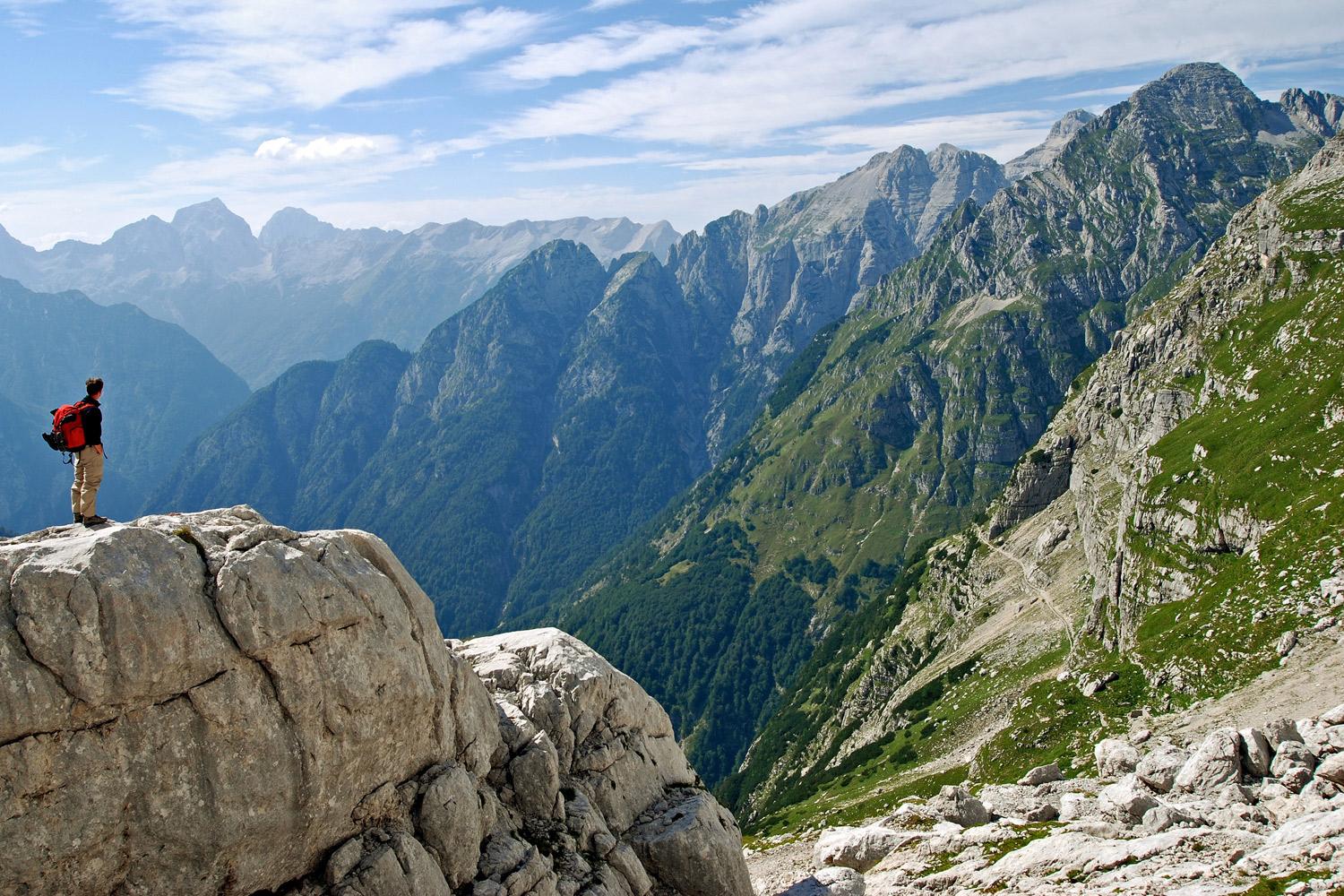 Where: Slovenia
Duration: 5 days
When: Spring and Summer
Slovenia is a country often overlooked by many of us. However, it has so much to offer. And due to the fact it is still considered a little off the beaten track, it is cheap as chips!
With over 180 mountain huts, shelters and bivouacs dotted across this small country, there is really no end to the different multi-day hikes you can plan. However, one of the most popular is the looped route from Lake Bohinj. Winding its way through the Triglav National Park, the views of the limestone peaks are simply stunning.
The mountain huts in this region range in comfort with the lowest grade starting at €16 per night and the most luxurious costing up to €27 per night. All offer great grub and spectacular locations.
More info: Nest Campers
Hiking Boots: The Essential Guide to Getting the Perfect Fit
5. The King's Trail, Sweden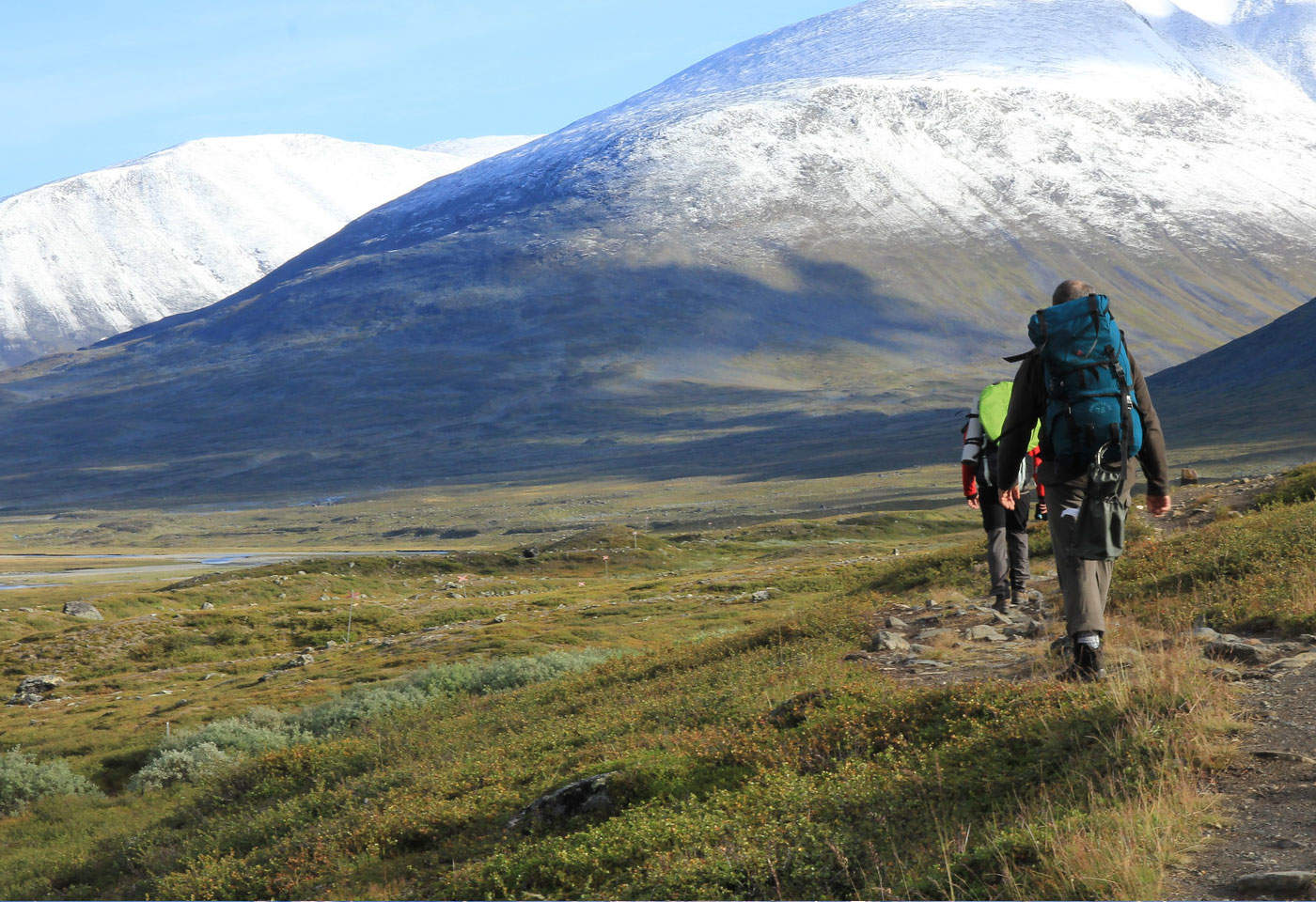 Where: Sweden
Duration: 1 week approx
When: Mid June – end of Sept
The  Kungsleden (Kings Trail) is considered to be one of the most beautiful long distance hikes in the world. Offering over 400km of well-marked trails, the route stretches from Hemavan in the south to Abisko up the north.
Those who are really up for a challenge can complete the route in its entirety. However, the trail is separated into four portions which each represent approximately one week of hiking. The most popular part is by far the northernmost route between Abisko and Kebnekaise.
Huts have been constructed along the trail, separated by distances of about 9-22km. For a small fee, it is possible to pitch a tent outside and use the facilities. Supplies can be bought in some of them (Alesjaure and Kebnekaise Fjällstation for example)
More info: Wikipedia
6. The GR20, Corsica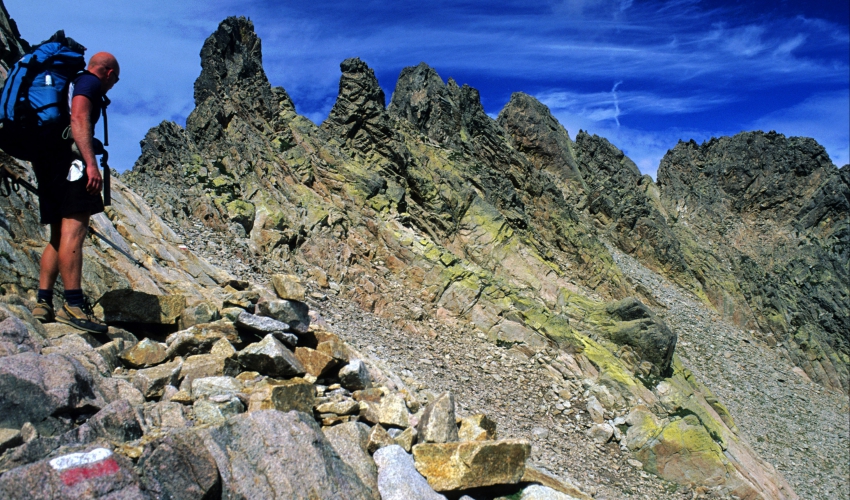 Where: Corsica, France
When: June to early July or late August to mid-September
How long:  15 days
Twisting and turning 170km along Corsica's recognisable granite peaks and pinnacles, the GR20 is one of the longest — and toughest — long-distance hikes in Europe. Loose rocky climbs, unassisted scrambling, and the searing Mediterranean heat make the trail brutal on the mind and body, and perfect for an adventurous hiker.
Don't underestimate the GR20: you need to be fit, fairly experienced, but most importantly, you've got to be seriously motivated. We recommend having quite a bit of mountain-walking experience. You should be able to read route notes, locate your position on a map, and navigate your way when necessary, though the trail is clearly waymarked from start to finish. You should also be prepared for some scrambling in the tricky northern section, occasionally with the assistance of a ladder and chains.
The mountain huts on the GR20 are fairly basic and some of them do not even have running water or electricity.
More info: Outsider 
Check out our Hard as Nails podcast:
Like this? You should check these out: