Not that we have all survived the hell that was our never-ending winter, we can start to think about much more exciting things like summer trail runs. And of course the trail running gear that goes with it. Here is a round-up of some of our favourite summer trail running gear for 2018. 
Trail Running Gear: All the Kit you Need to Get You Started 
Trail Running Shoes
Dynafit Alpine Pro Trail Shoes
Price: €165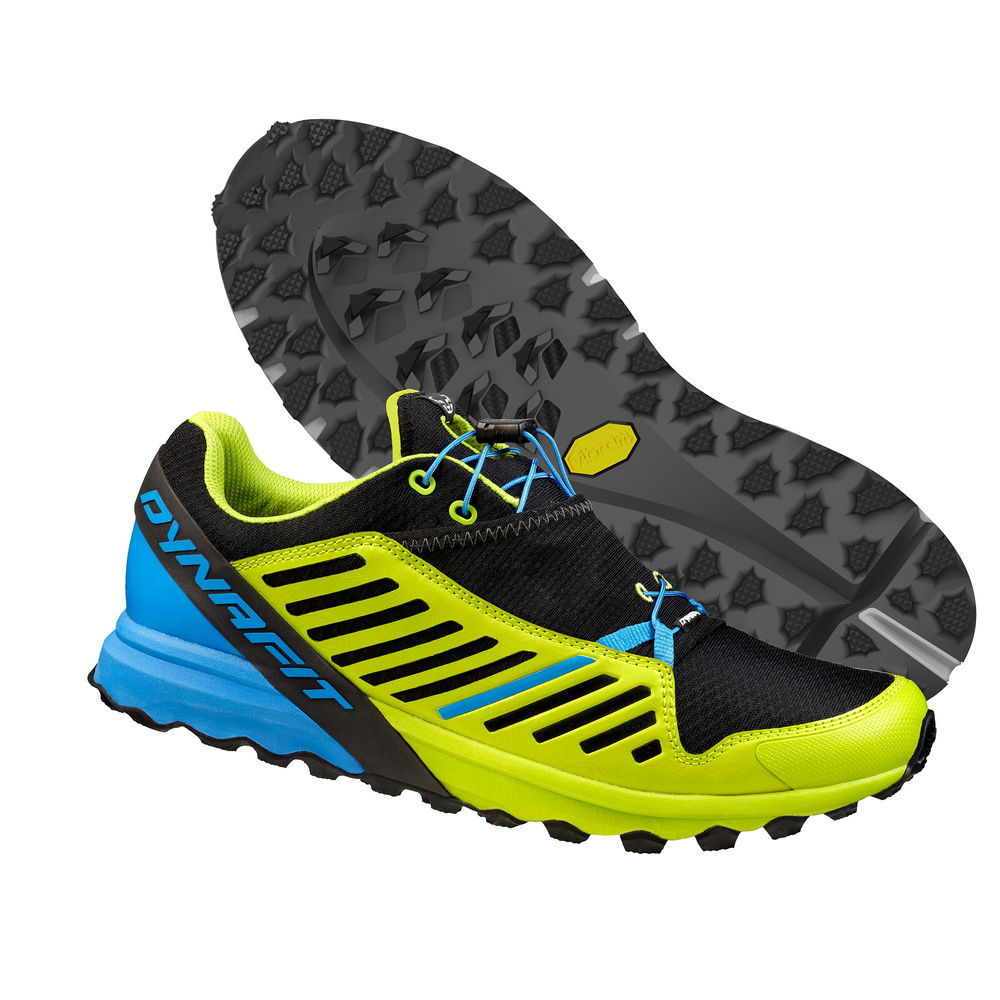 Dynafit is a brand that specialises in ski boots and alpine footwear. And I reckon this shoe is a reflection of that heritage. The Alpine Pro shoes have been meticulously designed for trail runners who are looking to tackle tough terrain. The Vibram soles offer supreme traction in any weather on any terrain. Elsewhere a carbon plate between the midsole and outsole and heel and toe protectors go a long way when it comes to the prevention of bruises and stubbed toes. However, this also means that the shoe is pretty stiff. But not to the point where it caused any issues when I was breaking them in. Just that they do have the slight feeling of a more rigid hiking shoe when you pop them on at first.
When it comes to the upper, I love the invisible lacing system. You are not going to get caught tying laces with this one. A mesh panel covers the laces, which helps to protect them. My only gripe with this was that I didn't find the shoe was overly breathable and I think this feature may have contributed to that.
Available from: Adventure.ie, Laragh.
Salomon XA Elevate
Price: €143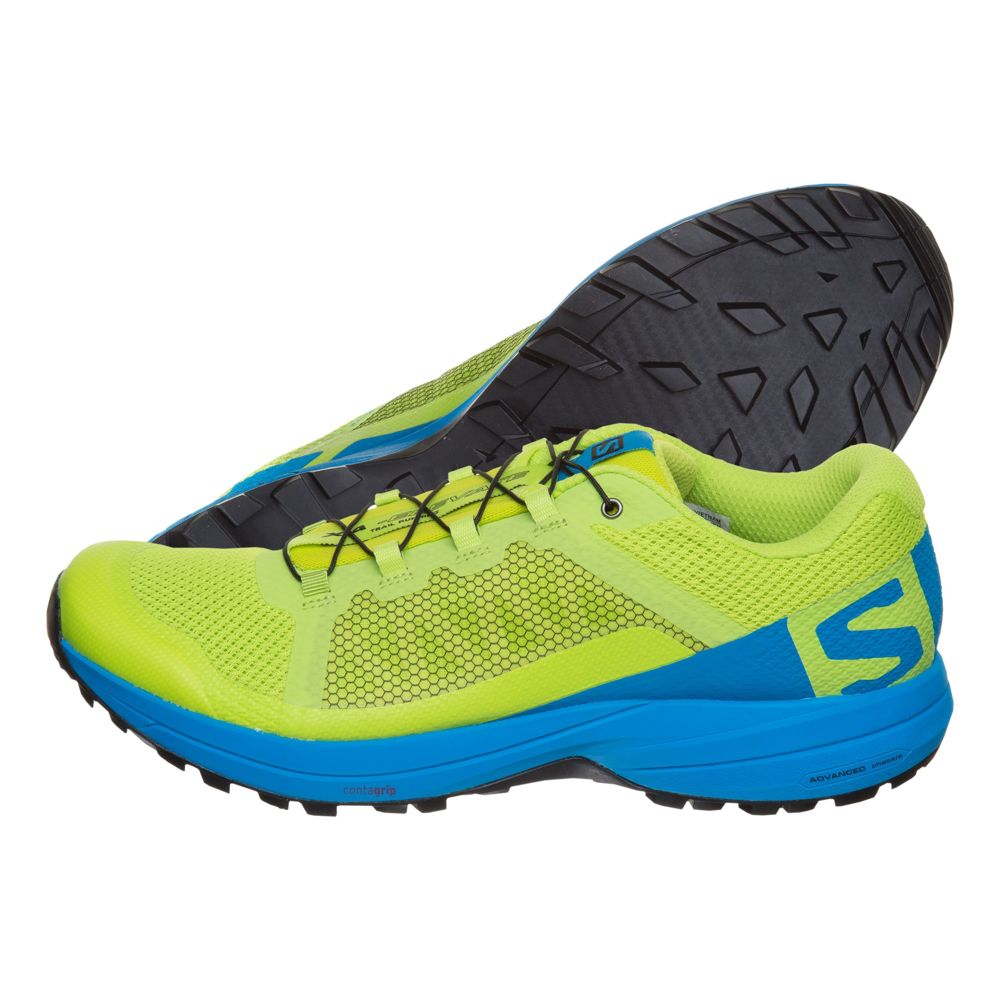 The Salomon Elevate XA has to be one of the most versatile shoes I have tested and is a great value option for those who run on a variety of terrain.
The 5mm rubber lugs on this shoe give great grip on rock, dirt and rooty trails. However, due to the fact that they are not that deep, this shoe also felt comfortable on the road too. Now I am not saying for a second that they are road-running shoes. They are far too stiff. But if, like me, your runs incorporate a short road section before heading on to the trail they are absolutely brilliant.
The upper is made from a quite a dense mesh. It is pretty breathable and I was surprised to find that it did a good job at keeping dust and grit out of the shoe.
The standard Salomon Speed Lace system will be familiar to anyone who has owned a Salomon shoe in the past. It retains tension well on the foot throughout the run. However, I've found that it's the one element of Salomon shoes that has shown weakness in the past. The lacing system tends to work brilliantly at the start but over time some slippage does start to occur causing the shoe to loosen over longer runs.
Available from: Cotswold Outdoor
Trail Running Shoes: 8 of the Best
Trail Running Socks
1000 Mile Performance Socklet
Price: €12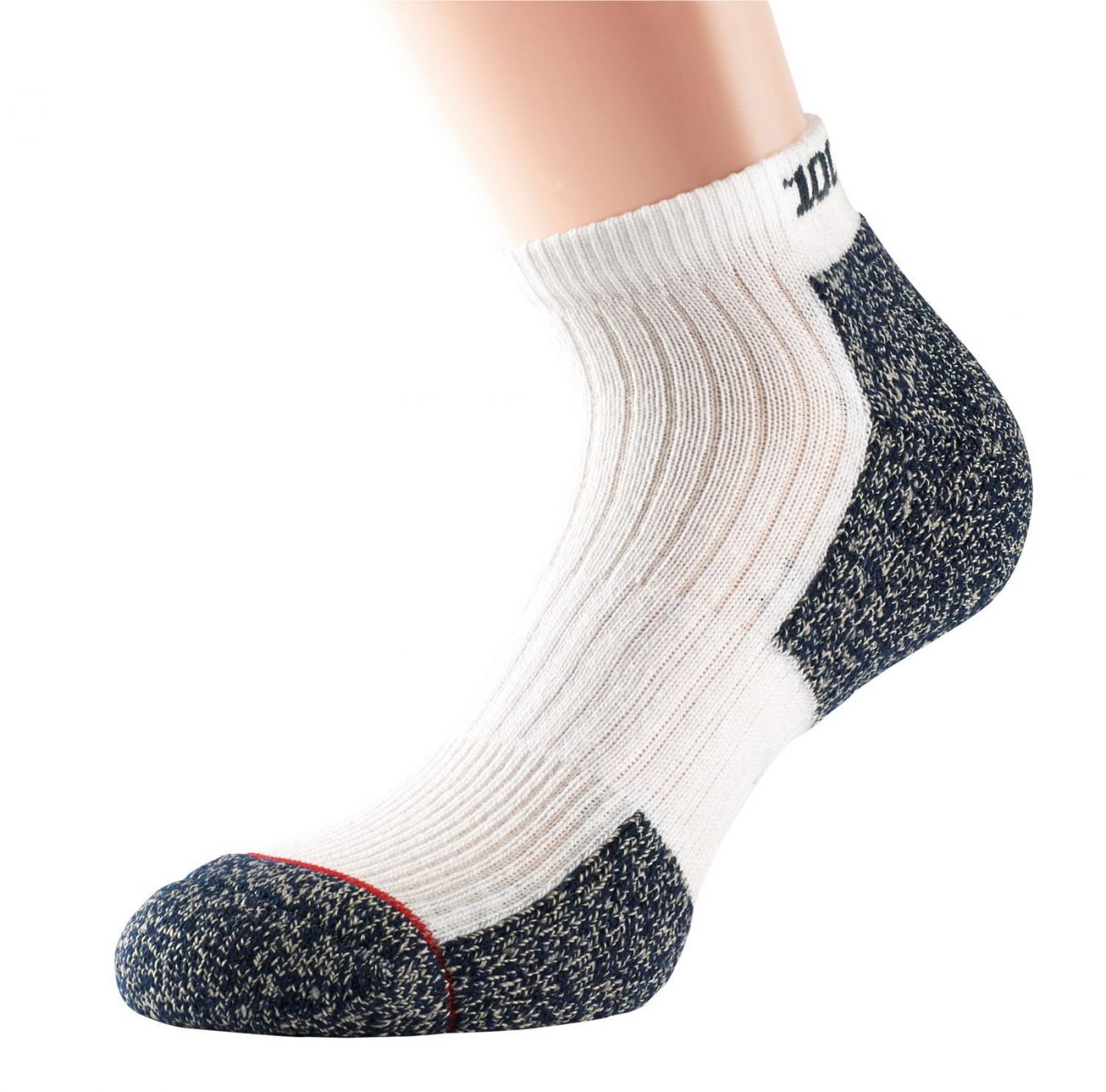 The 1,000 mile socks are amongst my favourite, especially in warmer months. They protect all of those pressure points while allowing your feet to breathe, wicking away sweat efficiently to minimise friction and the inevitable blisters that follow. And when it comes to durability, these socks really go the extra mile – I am still wearing a pair of 1,000 mile socks that I bought for my first marathon back in 2008, and I am willing to bet that they have brought me a lot longer than 1,000 miles. I'm happy to report they are still in one piece.
Available from: Wild Side Sports 
Falke RU4 Cushion Running Socks
Price: €17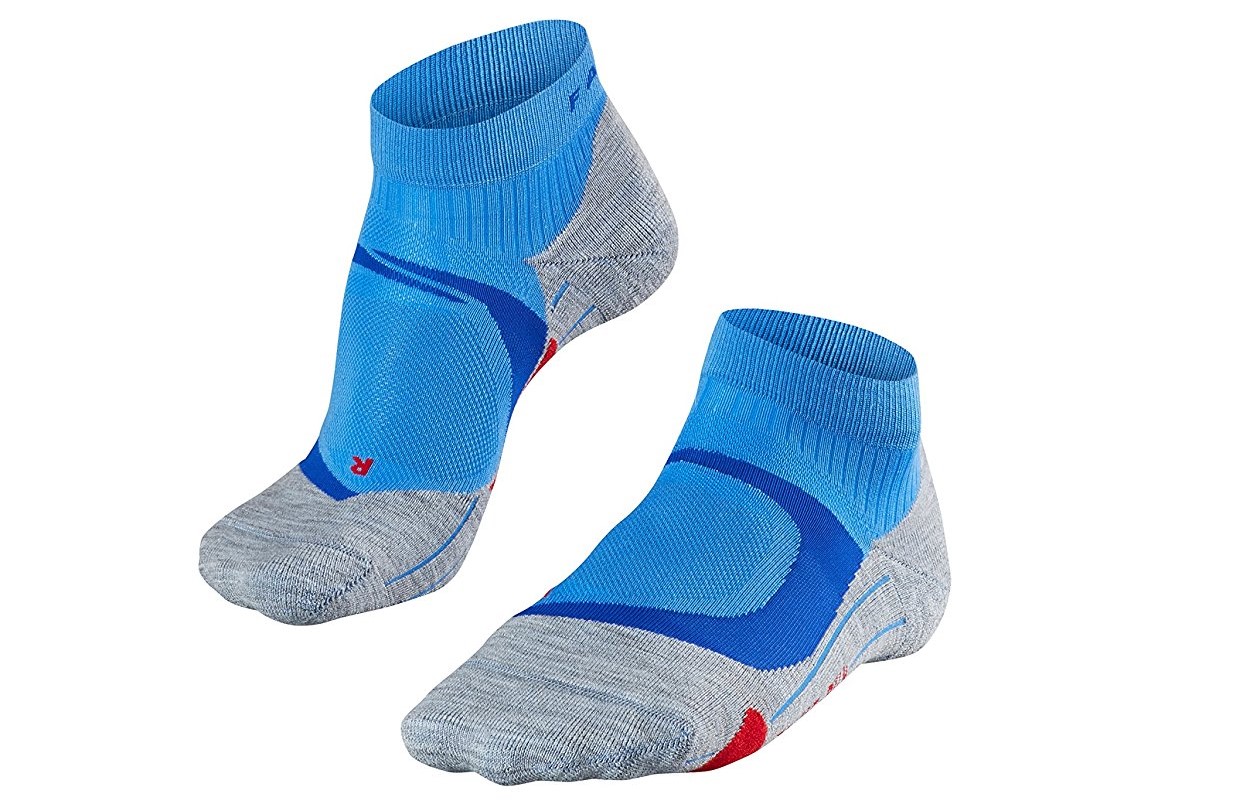 While Falke is not a brand we see much of in Ireland, you should try and get your hands on a pair of its running socks – they are excellent. Equipped with anatomical padding, they provide bulletproof protection against blisters and pressure points. They are also very breathable, comfortable and are an all-round winner.
Available from: Falke
5 Pairs of Running Socks Guaranteed to Leave you Blister Free
Trail Running Shorts
The North Face Versitas  2-in-1 Shorts
Price: €50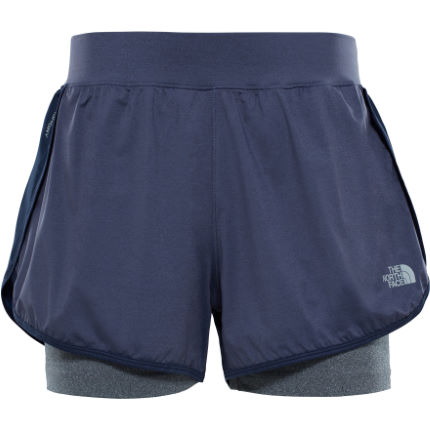 I am not normally a fan of the lycra short under loose short scenario, I have to admit. Without going into too much detail, I often find that they ride up while I am on the move. However, I might just have had my mind changed as these shorts from The North Face are nothing short of excellent. And my husband, who has been wearing the men's version, agrees. They are light, comfortable and have no unfortunately placed labels that hit you right in the wrong spot. The girl's version features a slim fit with a hidden internal pocket. The latter, I don't think works that well as I am not a big fan of having keys jiggling around on my hip-bone. But that said, the pocket is perfect for a credit card or emergency cash. The men's version features a zipped outer pocket which is slightly better I reckon. Both are made from quick drying material.
Available from: The North Face Store
Patagonia 9 Trails Shorts
Price: €65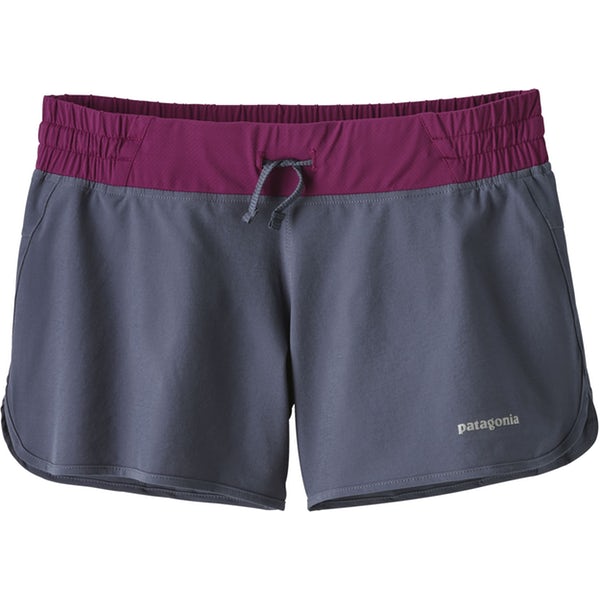 These are a goodie for those who not only like a good pair of running shorts, but also those who like to know that they are doing their bit for the planet at the same time. Made from a lightweight recycled polyester/elastane blend, these shorts are comfortable, breathable and move well. The inner lining is also lightweight and comfortable and thankfully doesn't ride up your arse as you run – always a bonus! There is also a good sized zipped pocket at the rear which is the perfect size for your essentials. I do have one small gripe with these shorts, however — and that's the position of the label. Located at the front on the left inside of the shorts, I found it incredibly irritating. I have since picked the stitching apart to remove it which has made the world of difference.
Available from: Patagonia
Trail Running T-Shirts
Icebreaker Cool Lite Sphere Short Sleeve T-Shirt
Price: €65.99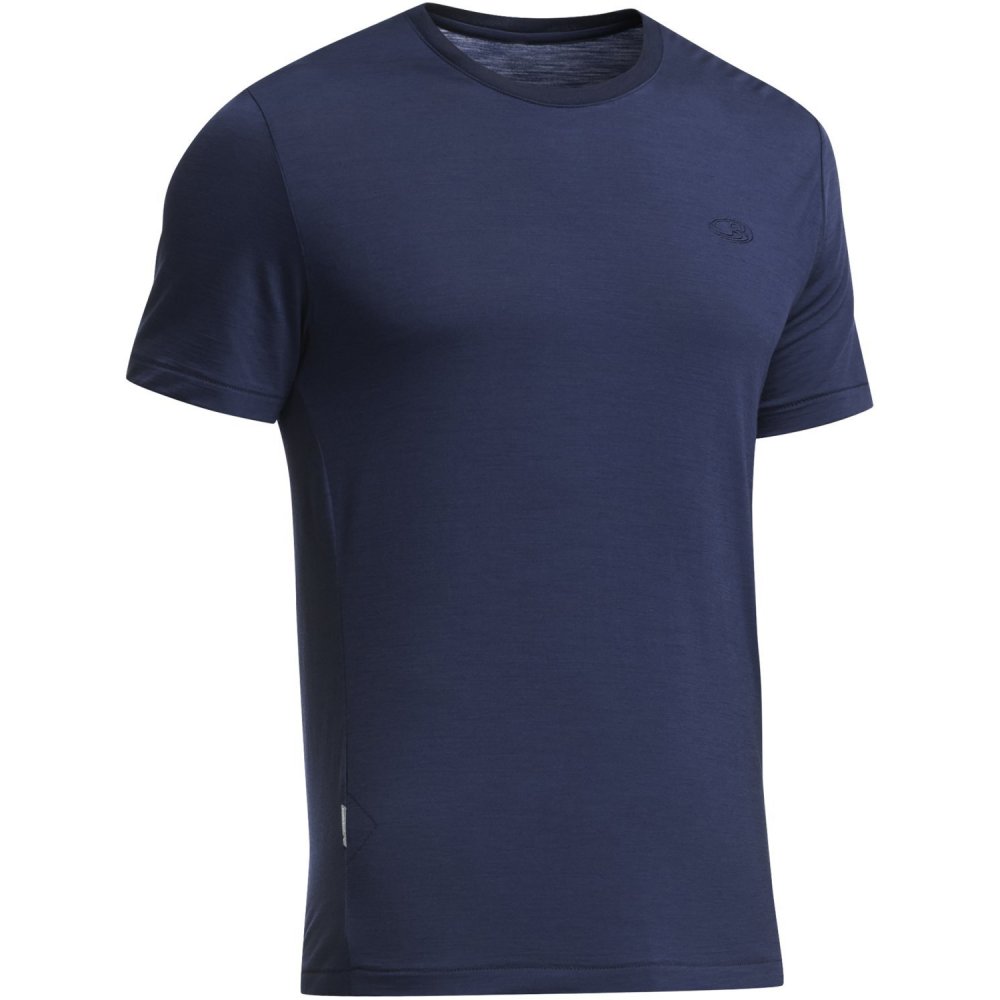 This ultralight merino wool T-shirt is perfect for mild weather runs. Made from a super-soft merino wool it wicks away sweat brilliantly and doesn't get cold when wet which makes it far easier to control your body temperature in changing weather conditions.
Available from: Great Outdoors
Columbia Mountain III Tech T-Shirt
Price: €30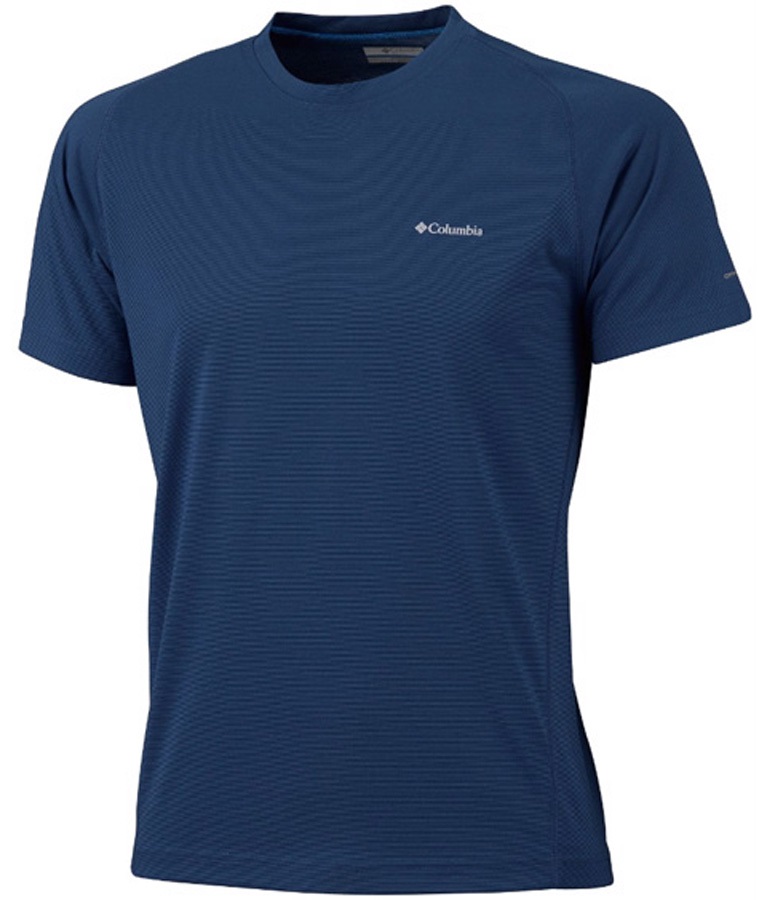 This lightweight tech-tee offers great bang for your buck. It wicks away sweat brilliantly, while its slim fit and soft fabric make for a really comfortable trail running t-shirt overall. The added bonus of Factor 15 sun protection in the fabric is especially great for summer runs.
Available from: 53 Degrees North
Trail Running Jackets
Rab Flashpoint Jacket
Price: €262.00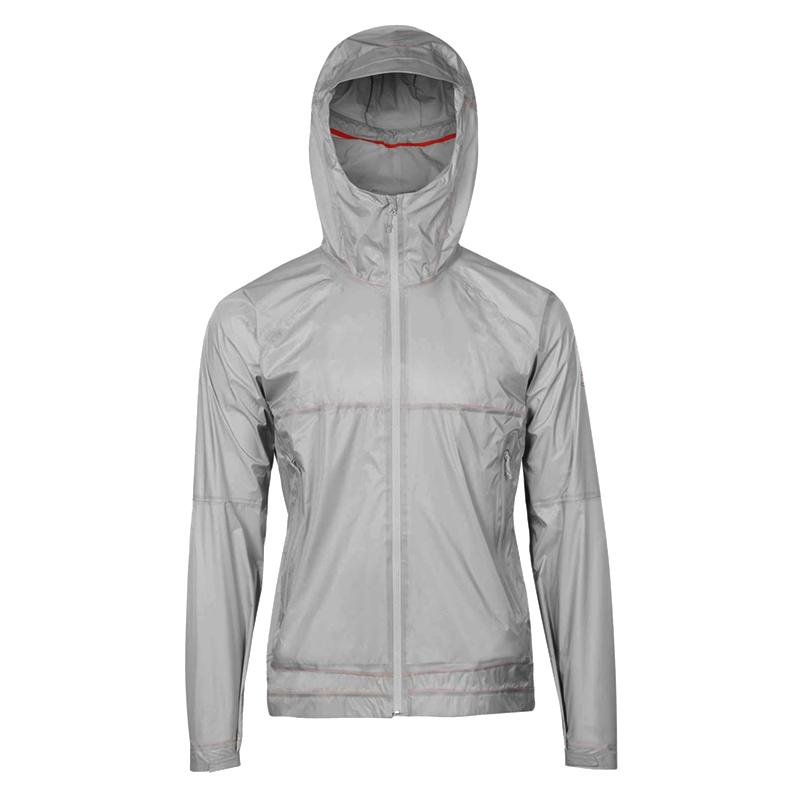 This has to be one of the best additions to my running kit that I have made in a long time. It is feather light yet can withstand biblical rain showers. I have a feeling the Rab Flashpoint will be in my pack for a long time to come. Weighing in at just 160g and packing up so small, your only issue might be actually locating it in your pack!! Once on, the jacket feels great too. It is breathable, definitely waterproof and has a really nice slim fit. The jacket also features two large zipped pockets, adjustable cuffs, a half adjustable hem and a helmet compatible hood.
Available from: Rab 
The North Face Ambition Jacket
Price: €80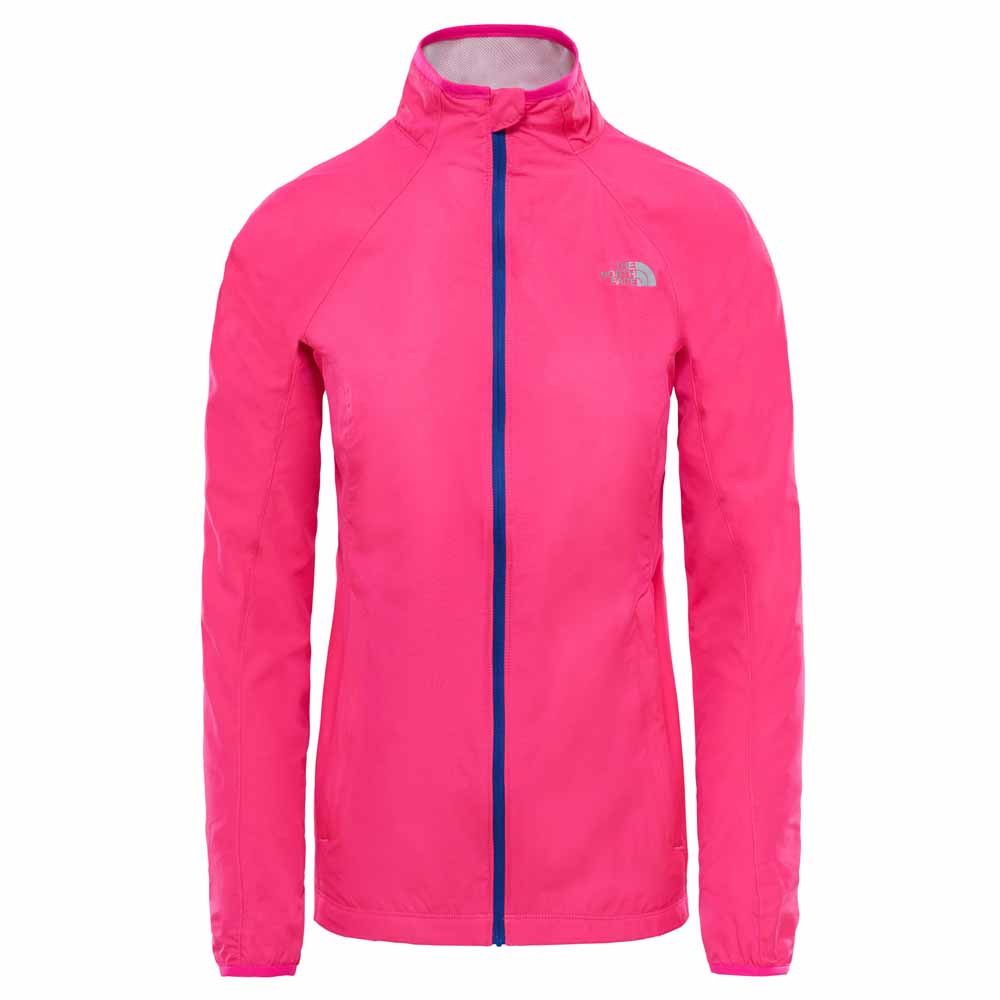 If you are looking for wind and rain protection on the go, then I highly recommend the Ambition Jacket from The North Face. The water-repellent finish on this jacket won't withstand a torrential downpour but it did handle well in a light shower. Fit-wise, the jacket is super sleek and feels great on and proved to wick away sweat pretty efficiently when I began to up the ante. The two zipped pockets also proved handy for stashing my valuables.
Available from: The North Face
Check out our Hard as Nails podcast:
Like this? You should check these out:

Previous Post