Wicklow – it's called the Garden of Ireland for a reason. There are so many beautiful wild spaces in the county to be explored. It really is the gem of the east coast. From the iconic Lug, to the Wicklow Way, the quaint little towns and the many wild swim spots, there are so many things to do in Wicklow. We encourage you to go and spend some time there!
Things to Do in Wicklow: On Land
Walks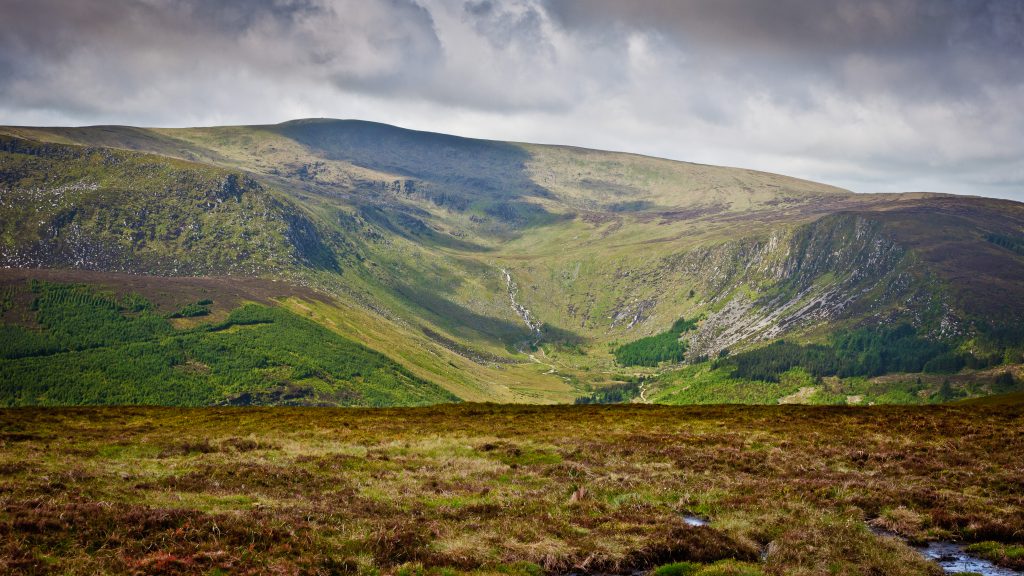 First up, if you are looking for a climb, is Lug. The highest mountain in Ireland outside of Co Kerry is Wicklow's Lugnaquilla, at 925 m peak. It is an unusual mountain as its summit plateaus making it difficult to navigate in poor weather. There are no marked routes on the mountain and it will take you a good 5-8hrs to do the whole thing, covering between 10 – 16km. But the views are something else and if you get a good day you will catch sight of Snowdonia in Wales. Check out our full guide on Lugnaquilla here.
For a long distance trail, there's the iconic Wicklow Way. At 127km the Wicklow Way was one of the first long-distance hiking trails in Ireland and it still remains the most popular one in the country. If you are seeking solitude though, don't let that deter you, you'll still find it here. Bar around Glendalough, chances are you won't meet too many kindred spirits walking. The waymarked trails include mountains, upland lakes, steep-sided glacial valleys, fast flowing mountain streams, forests and farmland. Beginning in Dublin's southern suburb of Rathfarnham and travelling down through Wicklow to finish in the picturesque village of Clonegal, Co Carlow.
Other options for a stroll are the Lough Firrib and Arts Cross in the Wicklow Mountains, the Circuit of Brockagh, the Spinc in Glendalough, the Tinahely Loop or the Sugar Loaf.
If you are looking for something a bit more alternative, you can now hike with an Alpaca! Wicklow-based company K2 Alpacas are offering you the chance to walk with your very own Alpaca across the Wicklow Mountains.
If you need a guide, check out Ju Ju's Adventures. They will bring you off the beaten track, trail running or hiking away from the regular tourist trails. Or for adventure courses, rock climbing or mountain skills check out Adventure.ie based in Glendalough.
Check out our full list of the best walks in Wicklow or our family-friendly options here. If you end up camping, take a look at our recommendations for camping spots in Wicklow.
Flying & Aviation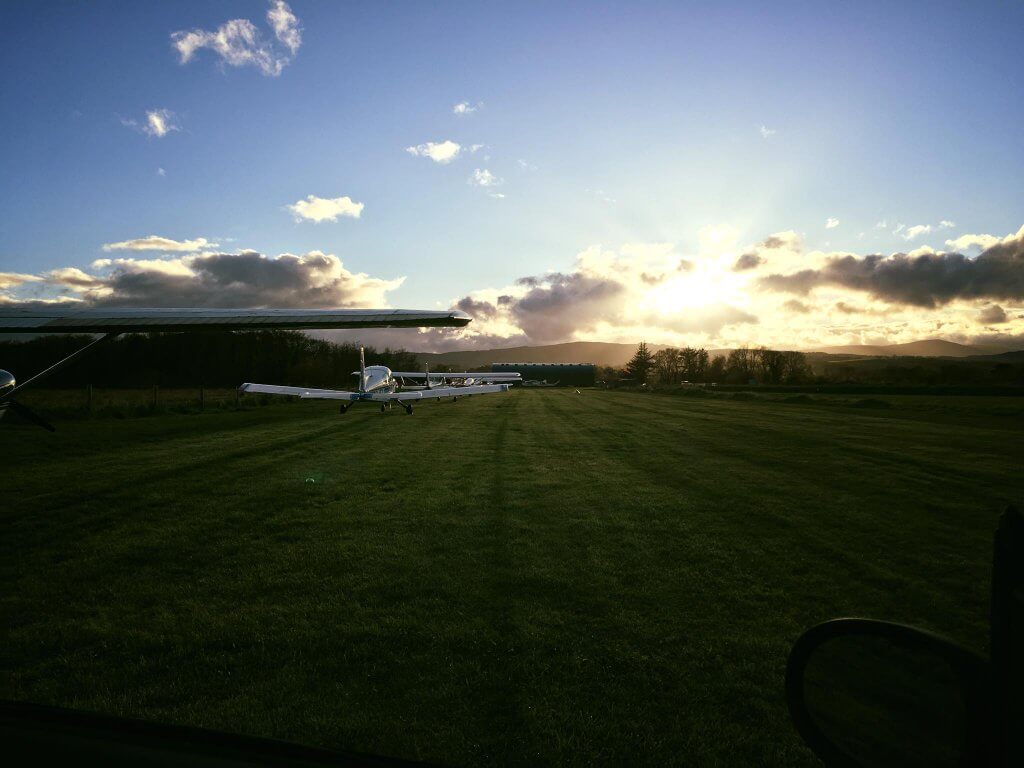 Wicklow even has its own airfield where you can learn to fly! Newcastle Airfield is decked out with a 690 m grass runway that is useable all year round. The area offers breathtaking scenery in all directions from the Wicklow Mountains to the west to the stunning coastline running north to south. They provide training for fixed wing microlight and group A aircraft.
Yoga & Pilates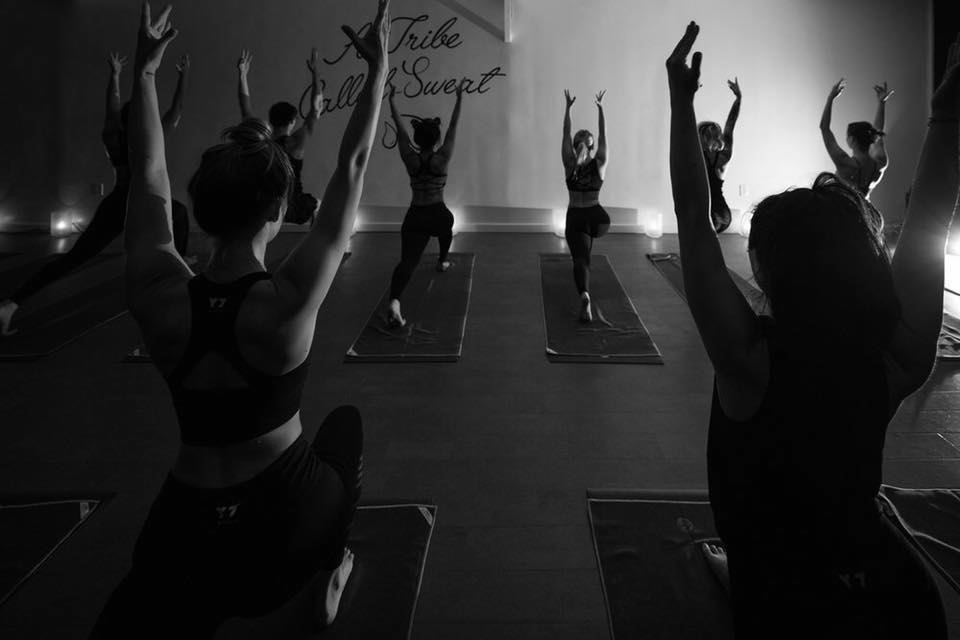 There are some great yoga and pilates classes happening around the county. The positive effects of yoga are undeniable. So join together, breath deeply and move freely with Wicklow Yoga or Yoga Sacred Space Studio in Bray. For a retreat, Lus Mor is a beautifully designed house that runs Pilates, mindfulness and yoga retreats. It is tucked away in a tranquil setting beneath the Sugar Loaf mountain.
Cycling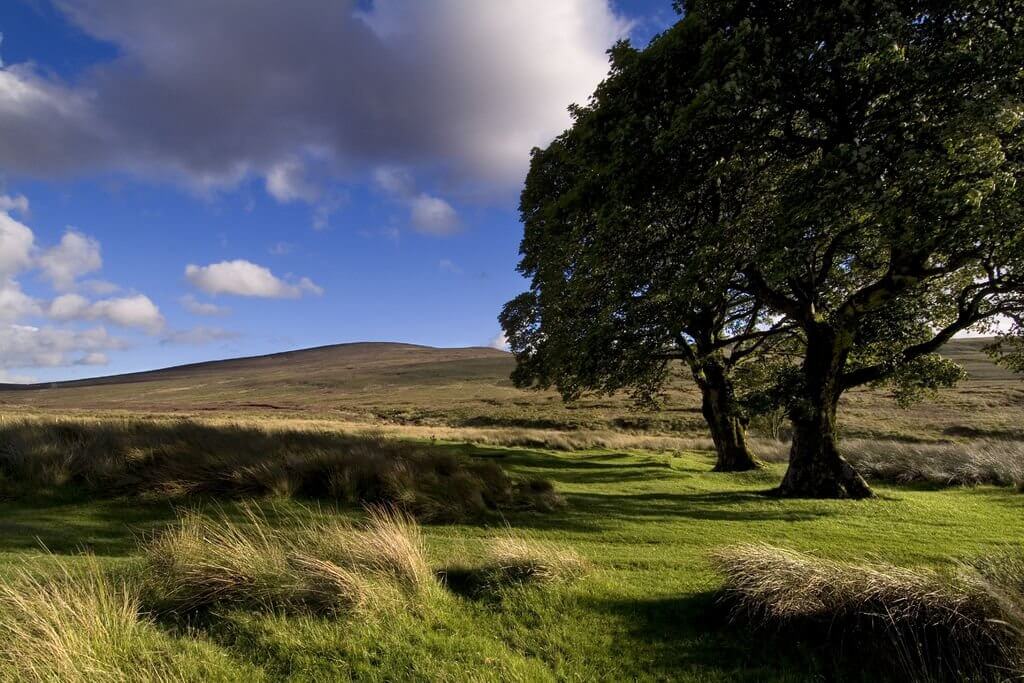 Wicklow is a great spot for a bit of biking. For mountain biking, Ballinastoe Mountain Bike Trail takes the rider over Calary Common and the Sugarloaf. Between the view of the sea and mountains beyond makes for a challenging but stunning ride. Plus the singletrack is awesome! The waymarked circular route is 14km in length. Bike rental available from biking.ie. They also offer mountain bike lessons and run tours taking in sights like the Guinness Estate, Lough Tay and Powerscourt Waterfall.
For some road biking, cycling the Sally Gap should be on everyone's list. The views are superb! Highlights include the Glencree valley, Lough Tay, Kippure Mountain and Glenmacnass Waterfall. Everest Cycles rents bikes.
For some fun on a fat bike, Fatbike Adventure runs half day tours, full day tours and overnight adventures. The purpose of big fat tyres is so the bike floats over beach sand, snow and rocks. They are A LOT of fun!
Check out our full list of the best cycling routes in Wicklow.
Things to Do in Wicklow: In Water
Wild Swimming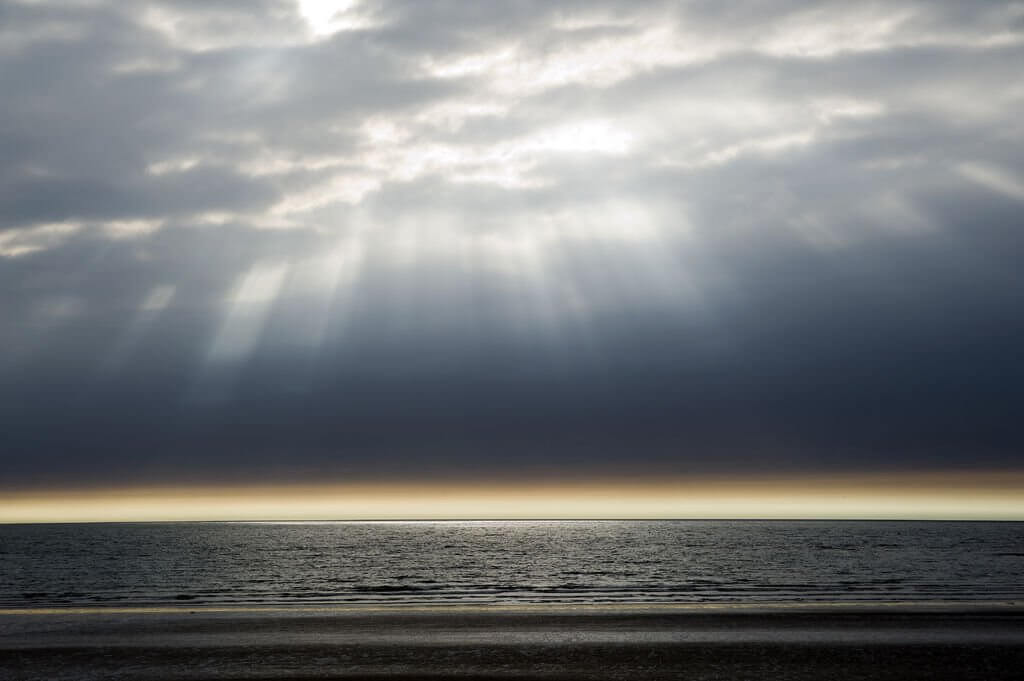 For sea swims in Wicklow, there is Bray, Greystones and Brittas Bay. As for lakes, there's Cleevaun Lough at the base of Mullaghcleevaun Mountain. Cleevaun Lough is a stunning corrie lake. This spot can only be reached at the end of a two-hour hike and offers a great location to cool off before tackling one of the summits. The water is crisp, cold and welcoming and because of its remote location, you'll rarely have to share it.
If you are looking for a remote swim in the wild, Lough Ouler is perfect. It's a corrie lake at the base of Tonelagee Mountain. Cool off post-hike in Ireland's heart-shaped lake. It'll take just under an hour to trek to, but that's all part of the adventure. The water is dark but fresh. It's not well used as a swim spot because of its location but it is a well-worn walking trail so odds are you won't be alone, you may, in fact, inspire some sweaty hill walkers to take a dip as well!
Check out our full list of wild swimming spots in Wicklow.
Kayaking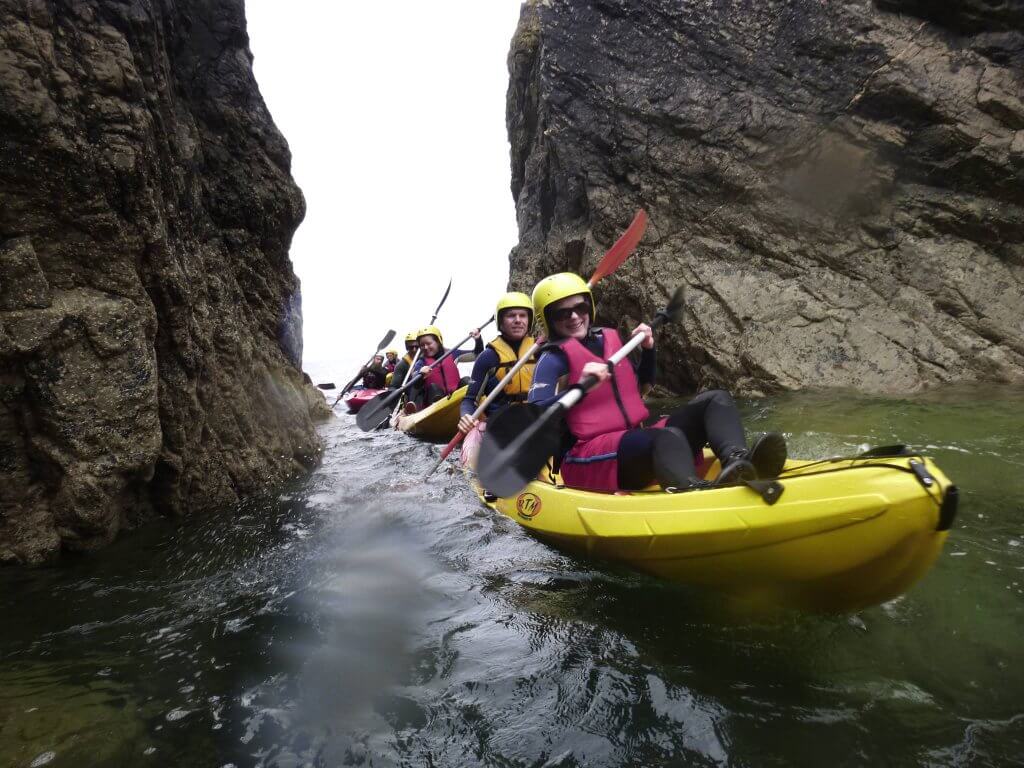 For a kayaking adventure in Co Wicklow, there is the beautiful Murrough river running through the town and beyond. Wicklow Kayaking runs trips down this river.
The Avonmore River is another great spot for a paddle. Ireland Holiday Park run tours that last for 1.5 to 4 hours. Bray Adventures operates out of Bray Seafront and they offer kayaking, surfing, SUP and snorkelling. While Avon Ri Adventure Centre also run kayak trips. As well as windsurfing, dinghy sailing, keelboat sailing, SUPing and canoeing.
Check out our Hard as Nails podcast:
Like this? Check these out: