Why not opt for a staycation this year and go camping in Wicklow like you did when you were a kid?
I bet every Irish grown up has a fond memory of holidaying in Ireland as a kid in some random campsite in the middle of nowhere. There was many a summer spent in a tent or a caravan in Brittas Bay and Wicklow National Park. And you should definitely keep this tradition going with your kids! We've rounded up some of the best camping spots in Wicklow under the headings of wild camping, glamping spots, campsites and caravan parks. Happy camping!
Wild Camping
1. Powerscourt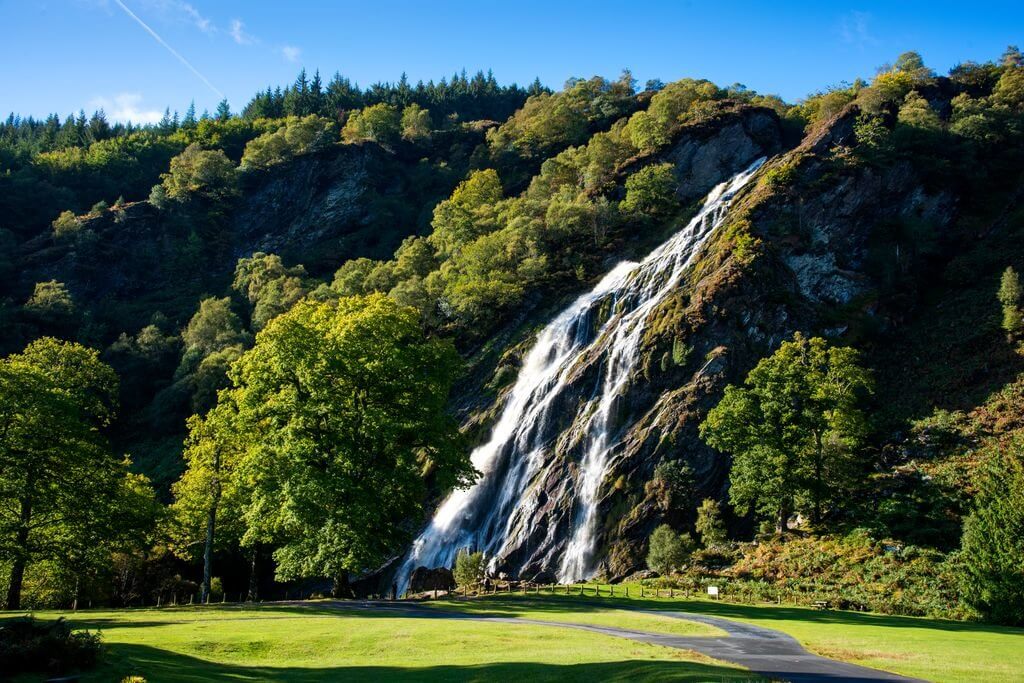 Powerscourt Waterfall is a stunning spot, well worth a visit. If you are planning on hiking there, don't stay on the grounds of the Powerscourt Estate itself but keep going until you find Lough Tay. On the banks between the mountains Luggala and Djouce, you'll discover plenty of peace and quiet to call home for the night. The glassy water and mountainous twins offer fantastic views while being miles away from anyone.
2. The Wicklow Way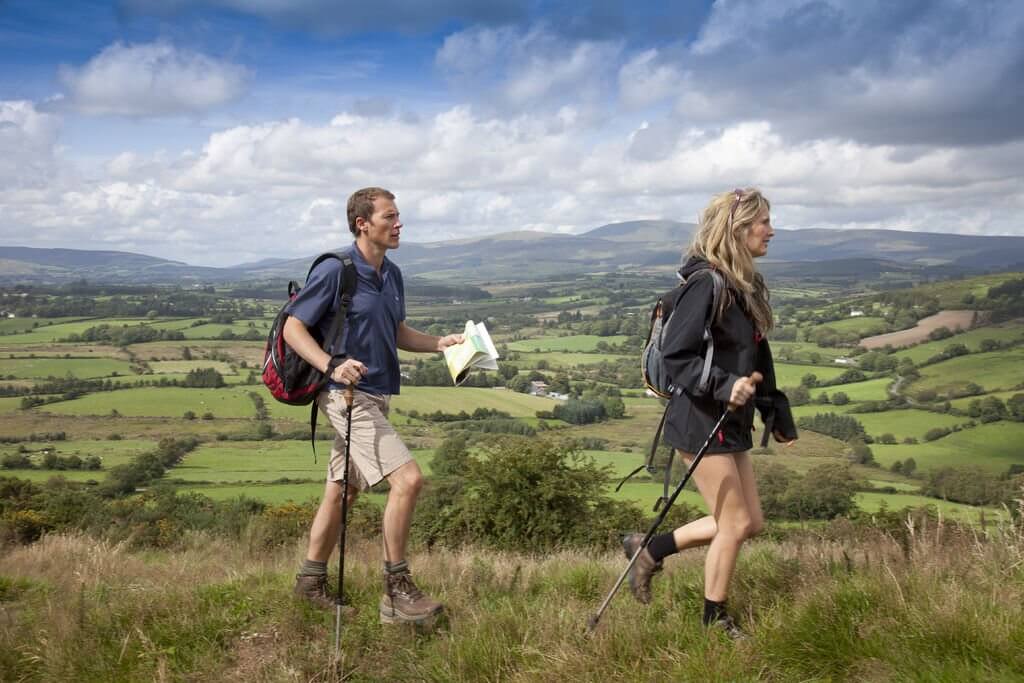 We know the Wicklow Way is chocka in the summer months, but if you wait until spring or autumn, you'll find it as secluded as ever, especially the further away from Dublin you get. There are plenty of spots to wild camp along the route, but if it's a particular blustery day, keep an eye out for the three Adirondack shelters along the way at Mucklagh (Aughavannagh), Mullacor (Glenmalure) and Brusher's Gap (Paddock hill).
3. Brittas Bay
For a night bedding down in the sand, nestle up in the sand dunes of Brittas Bay. With 5km of sandy beach, it's a great place for a nights camping when the weather plays ball. Nothing quite beats a dip in the sea to kick off your day!
4. Lough Dan
This stunning ribbon lake near Roundwood is a great spot to hang out if you are mad about your hiking or kayaking. Just be warned that some of it is on private lands so make sure to keep to the north-western corner which is part of the Wicklow National Park.
When wild camping, please abide by the Leave No Trace principles.
8 of the Best Walks in Wicklow
Glamping
1. The Old Forge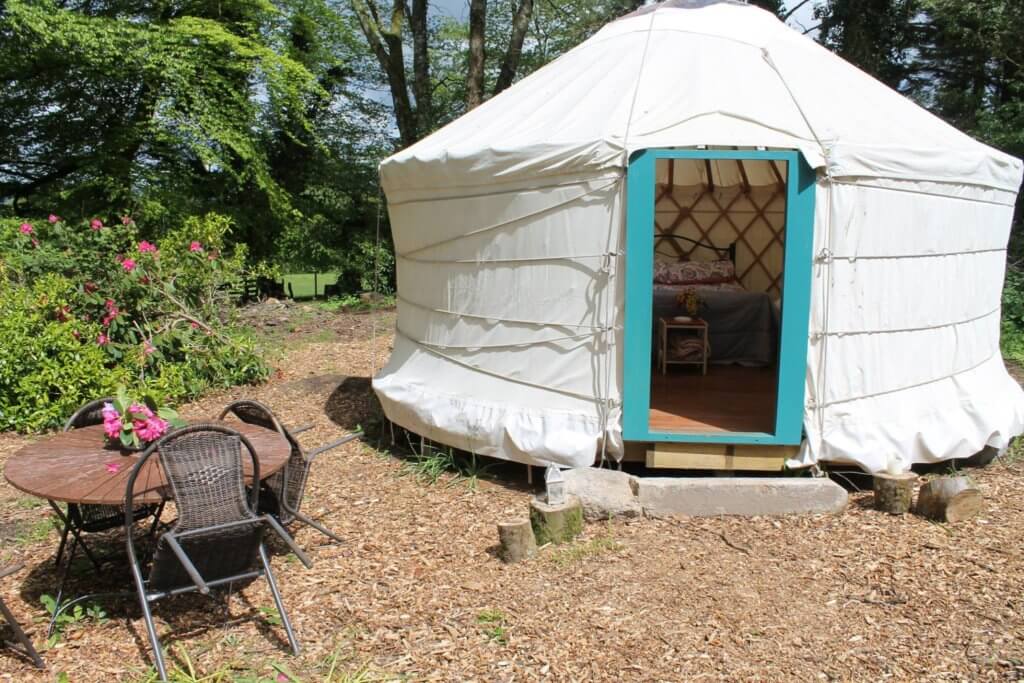 This cosy glamping venue situated in the Wicklow Hills overlooks Lugnaquilla's heights. The site has four yurts and one log cabin. Each yurt or cabin has its own BBQ-area and personal campfire. In the surrounding area, you'll find Huntington Castle. If you're looking to do a mountain walk go for Mangans Loop or if you prefer an easier stroll go to Altamont Gardens by the Slaney River.
More info: The Old Forge Glamping
2. Hidden Valley Glamping Mini Lodges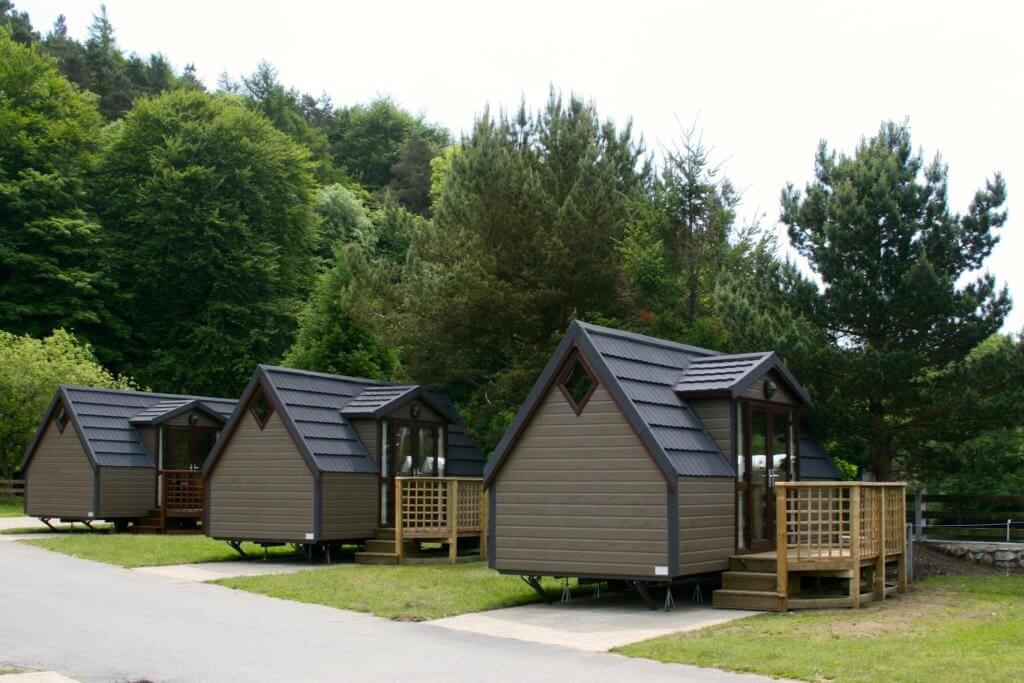 Hidden Valley is tucked away in Rathdrum, the perfect location to explore both Glendalough and Redcross from. They have five quaint Glamping Mini Lodges which can accommodate up to six people. Each of them contains two double beds, one single bed, a picnic table, a small fridge, a kettle, lights and heater. It's camping without the hassle! There is no bathroom in them but the amenity block is just a few steps away.
More info: Hidden Valley
3. River Valley Park Glamping Treehouses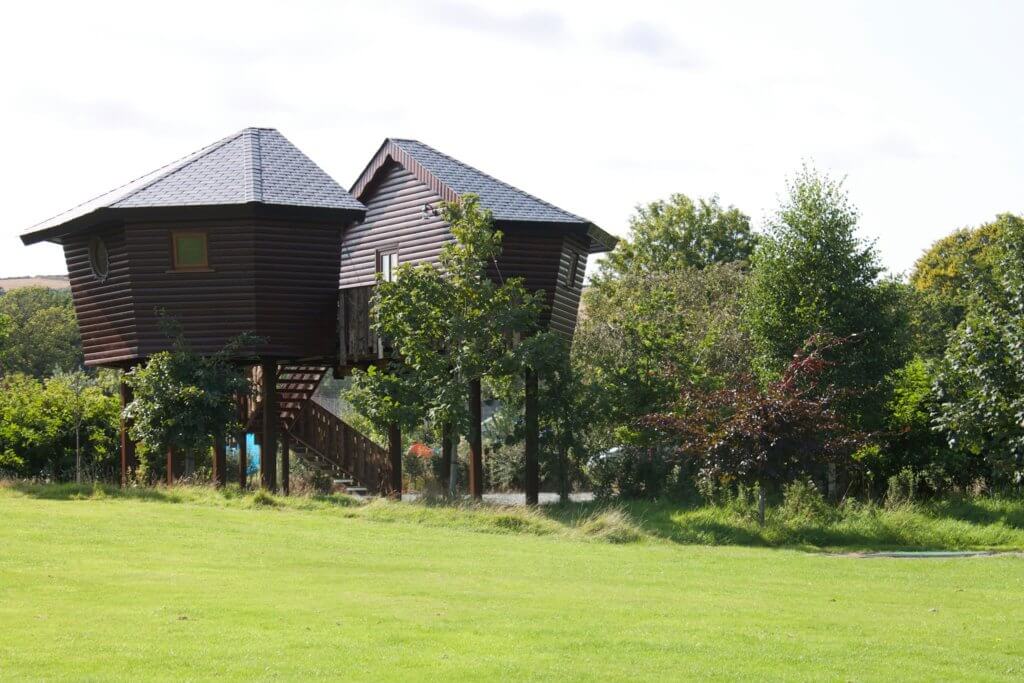 Always fantasised about living in a treehouse? This is your chance! River Valley Treehouses can accommodate up to six people, with two double beds and two single beds. If that's not your cup of tea, they have a whole range of other glamping options including their Kukoo Hut, the Microlodge and Maxilodge.
More info: River Valley
4. Knockrobin Glamping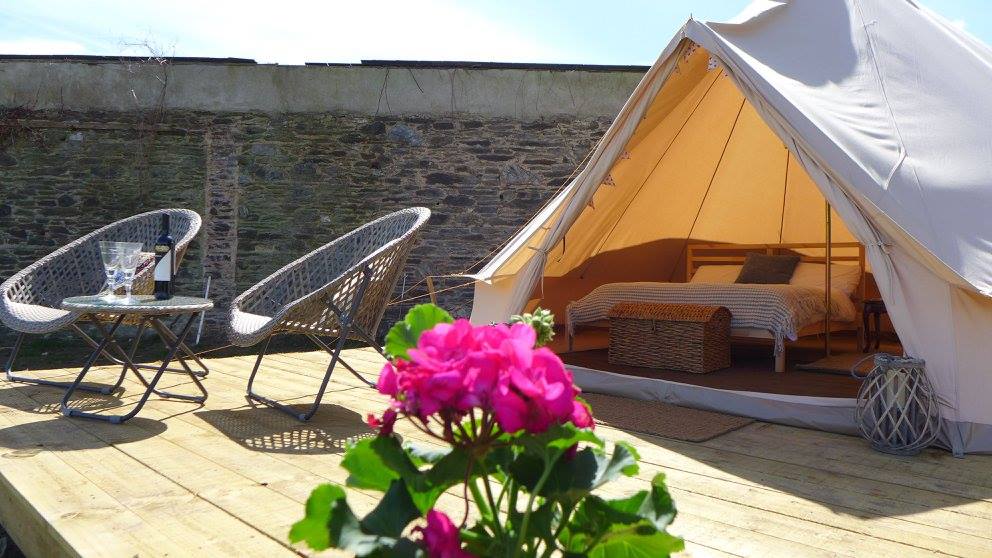 This gem of a place in Tinakilly is all about outdoor luxury accommodation and fantastic service. Enjoy the views, peace and starry skies. It is located on the grounds of the Tinakilly hotel whose amazing facilities are open to all of the glamping guests. So dine in the Brunel Restaurant and have a few tumblers in the Whiskey bar before strolling back to your chic tent.
More info: Knockrobin Glamping
Things to Do in Wicklow: The Complete Guide for Adventurous Souls
Caravan and Camping Grounds
1. Hidden Valley Holiday Park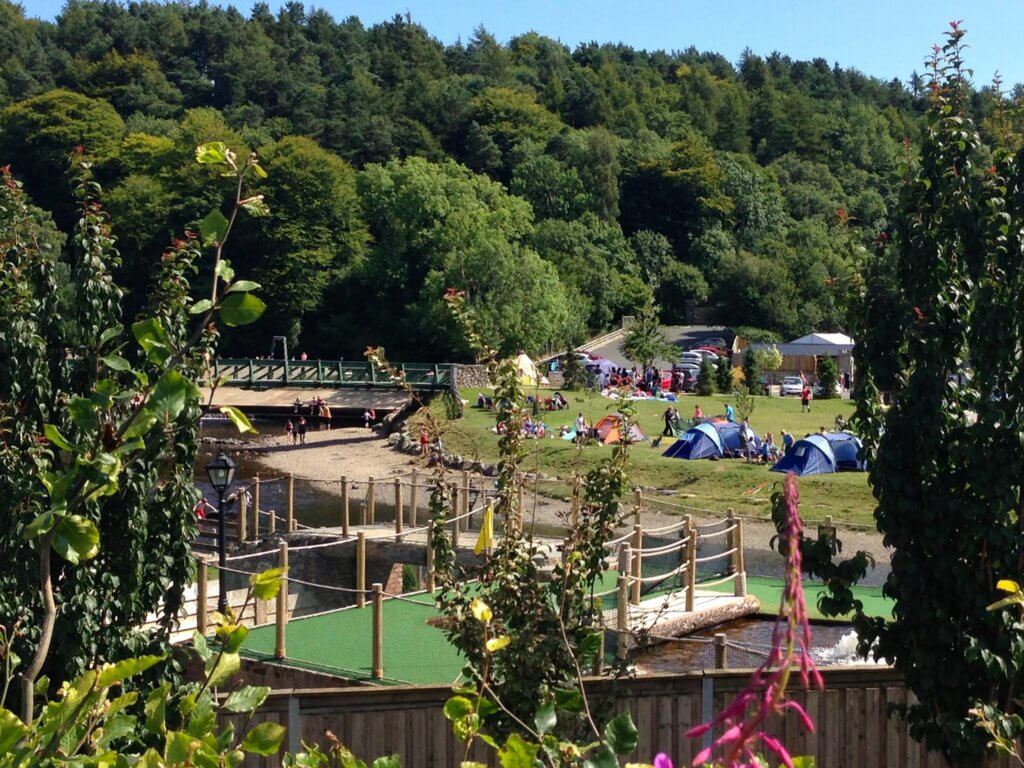 If you are not quite ready for wild camping or not fancy enough for glamping, then there is always the good old reliable of staying in a campsite or caravan park. Hidden Valley is a set in a beautiful valley with sites overlooking the tranquil waters of the Avonmore River and a glassy, private lake. They are a quiet, respectable and family-run park.
More info: Ireland Holiday Park
2. River Valley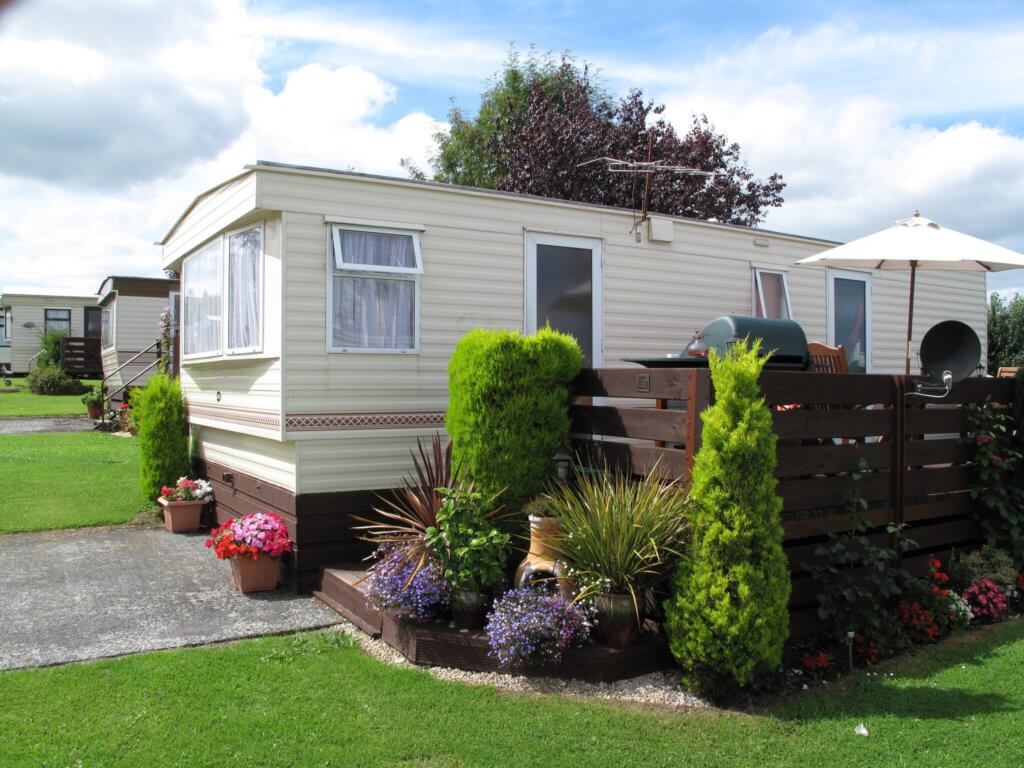 There are loads of facilities on hand to entertain the whole family in River Valley. With many on-park activities like tennis, crazy golf, remote-controlled boats and kids clubs. Then offsite there are lots of adventures in store such as Clara Lara, Wicklow Gaol and for the more adventurous trekking over the Wicklow Mountains. There is a family section for camping and a separate adults only camping area called The Secret Garden.
More info: Family Camping and Secret Garden
3. Roundwood Caravan and Camping Park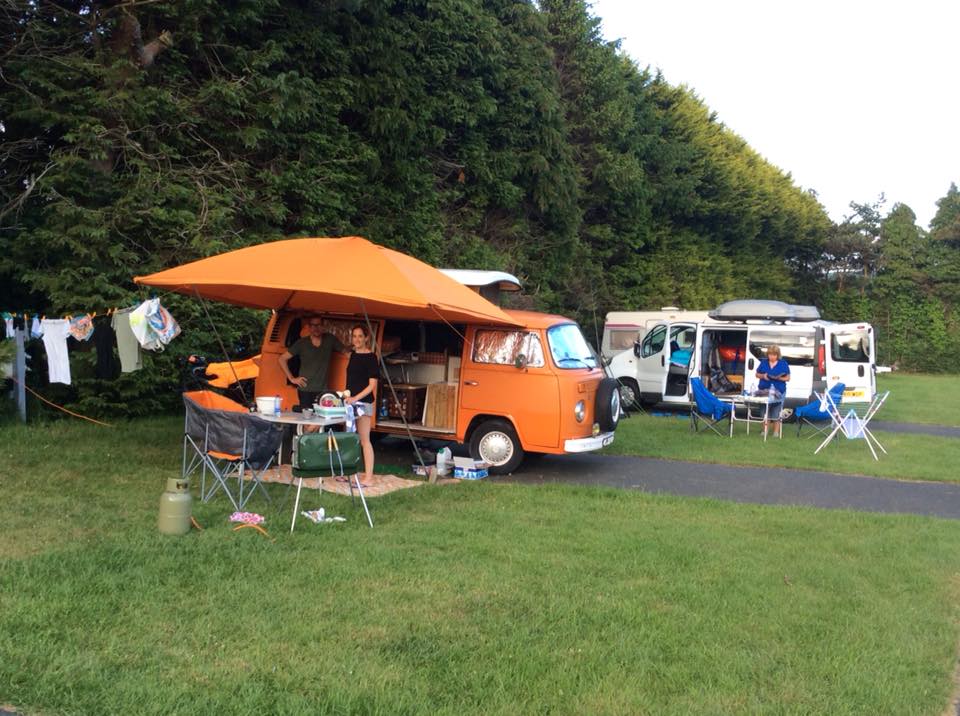 To explore the area of Roundwood, park up in the multi-award winning Roundwood Caravan Park. There's a camper's kitchen, dining and TV room, with a daily bus service to Dublin, Bray and Glendalough. It's within a five-minute walk of shops, pubs and restaurants. By day, go exploring Glendalough, Mount Usher Gardens, Powerscourt Gardens, Loughs Tay and Dan and Ballinastoe Cycle Track. For walkers, there is the Wicklow Way, Glendalough and Vartry Lake beside the Park.
More info: Camping Ireland
4. Wolohan's Caravan & Camping Park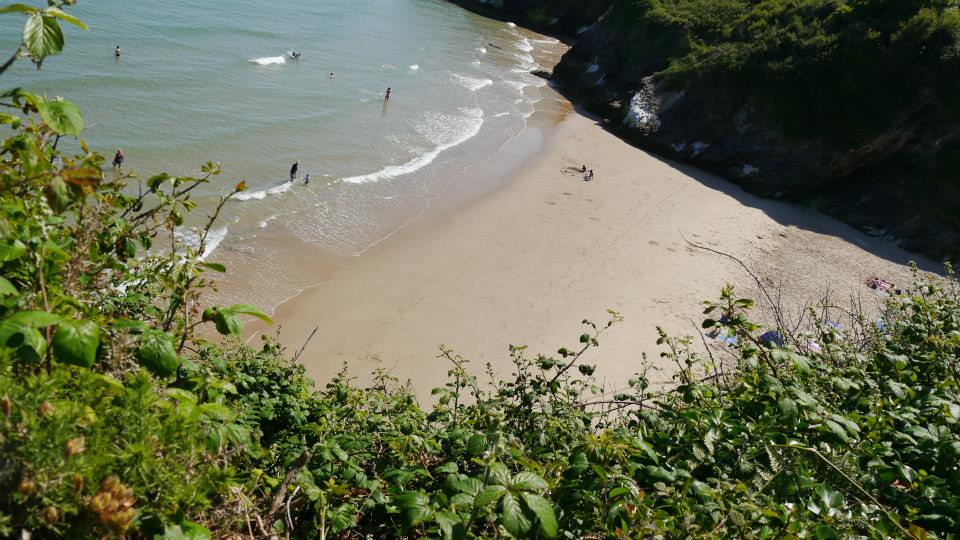 Just outside of Wicklow town and overlooking the famous Silver Strand beach is the Wolohan family's camping and caravan park. They have been welcoming tents, touring and motor caravans to their park for over seventy years. Their mobile homes are set out on a 22-acre site and nearly all of them have stunning sea views.
More info: Silver Strand
If you have any camping mishaps while in Wicklow or forget some of your gear, Adventure.ie is Wicklow's camping store based in Laragh. Pop in to say hi, they would be more than happy to help!
Check out our Hard as Nails podcast:
Like this? Check these out: