There are few things better in life than lying in a hammock in the back garden when the sun is out and getting stuck into a good book or cosying up by the fire when its lashing rain or freezing cold outside. So if you are looking for a new adventure within the pages of a paperback, these 11 books by Irish authors, athletes and adventurers are the perfect choice for a read.
1. The Land Beyond by Leon McCarron
Price: €17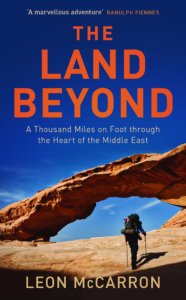 Leon McCarron is a Northern Irish adventurer that will make you look at the world differently. His latest work is The Land Beyond, a riveting and beautiful recollection of his walk through the Middle East. Starting from Jerusalem, Leon follows a series of wild hiking trails that trace ancient trading and pilgrimage routes and traverse some of the most contested landscapes in the world. His recounting of the people he meets, the things he learns, the stereotypes he shatters on this slow adventure is a beautiful tale worth your time.
Available from: Amazon
2. The Man with the Camino Tattoo by Dermot Breen
Price: €14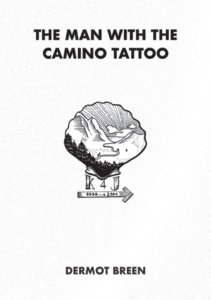 In 2016, Dermot Breen set out to walk the 1,000km Camino del Norte in memory of his wife Jacqui, who lost her battle to ovarian cancer fifteen months earlier. What ensues is a tale of grief, loss and the search for inner peace as he puts one foot in front of the other. Brilliantly interwoven with the wondrous myths and legends associated with St James, it is a tale of his Camino experience, the people he meets along the way and the ability of the human spirit to endure and survive.
Available from: Shanaways
3. Bump, Bike & Baby by Moire O Sullivan
Price: €9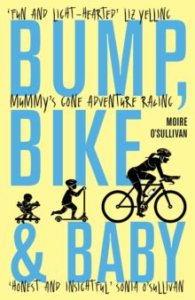 Moire O'Sullivan is at the top of her game when she realises she is expecting. Bump, Bike and Baby is a hilarious account of her journey through pregnancy and as a new mother, all the while training for the Irish National Adventure Racing Series title. Moire O'Sullivan is somebody who needs little introduction to the running and adventure racing communities of Ireland. She was the first person to complete the Wicklow Round in under 24 hours. She has also raced on some of Ireland's top adventure racing teams and won Ireland's National Adventure Racing Series in 2014, 2016 and 2017. In short, she is a machine and after reading this book you'll agree.
Check out our full review of Bump, Bike & Baby here.
Available from: Amazon
4. Chasing Kona by Rob Cummins
Price: €12.99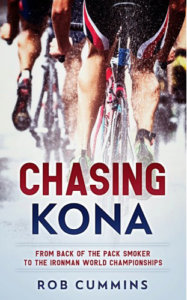 An inspirational story of turning one's life around as Rob Cummins transformed from couch potato and smoker to compete in the jewel of the Ironman crown, Kona. This is Rob's story of committing totally to a dream that led him to treading water on the most iconic start line of the Ironman World Championships in Hawaii. An inspiring story of overcoming the odds.
Available from: Wheelworx
Books for Adventure Lovers: 10 of the Best
5. Full Tilt: Ireland to India with a Bicycle by Dervla Murphy
Price: €25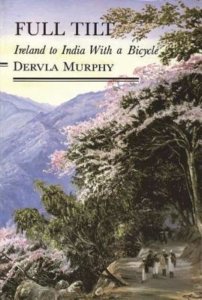 Every Irish person and adventure lover needs to read a Dervla Murphy book, they are simply classics! One of our favourites is Full Tilt, based on her daily diary across frozen Europe, through Persia and Afghanistan, over the Himalayas to Pakistan and into India in 1963. Her adventures will astound and inspire you, she is the ultimate trailblazer at a time that Irish women were far from equal in their own country, she was out taking on the world alone on her bicycle.
Available from: Amazon
6. Way to Go: Two of the World's Great Motorcycle Journeys by Geoff Hill
Price: €5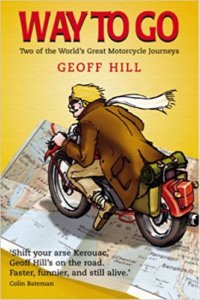 Geoff Hill, the man, the legend is a travel writer with a difference. If you are a fan of puns and amazing one liners, you'll love Geoff. Way to Go is about two epic motorcycle journeys, from Delhi to Belfast on a Royal Enfield and from Chicago to LA on a Harley-Davidson. He's an award winning journalist for a reason, he is witty, honest, smart and you'll feel like you really know him at the end. An easy read.
Available from: Amazon
7. Rough Ride by Paul Kimmage
Price: €14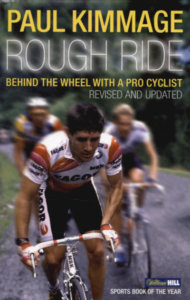 An oldie but a goodie. First published in 1990, Rough Ride is the ultimate book exposing the realities of life as a professional athlete. Depicting Paul Kimmage's boyhood dreams of cycling glory to the harsh realities of making it to the top. A riveting yet somewhat tragic tale of discovering the realities of what it takes to be an elite cyclist. Winner of the William Hill Sports Book of the Year Award, if you have any interest in the world of professional cycling, you will treasure this book.
Available from: Easons
8. Seven Deadly Sins by David Walsh
Price: €12.60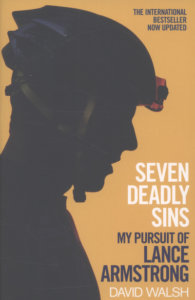 The book that tells the whole truth about the disgraced cyclist Lance Armstrong. David Walsh brilliantly and eloquently shatters the perfect tale of cancer survivor turned Tour de France winner. This moving personal account of what it took to confront the biggest bully in the sport and battle to the end when everyone was telling you that you couldn't win will have you hooked from start to finish.
Available from: Easons
Coffee Table Book:
9. Ireland's Adventure Bucket List – Great Outdoor Experience by Helen Fairbairn
Price: €20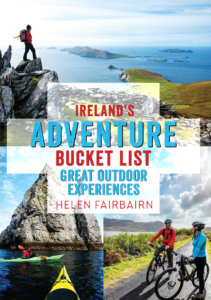 For a great coffee table book, that you will refer to again and again as you plan your weekends away and staycations in Ireland. This is a great addition to any Irish bookshelf. The inspirational guide will open your eyes to the huge variety of exhilarating outdoor experiences that are on your doorstep. From snorkelling in County Cork to island-hopping in County Donegal and everything in between. It contains all the practical details you need to plan the perfect Irish adventure.
Available from: Collins Press
Guidebook:
10. Around Ireland on a Bike by Paul Benjaminse
Price: €14.99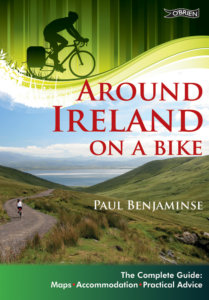 Ok, not an Irish author but a book about Ireland and published by an Irish company so that's pretty damn Irish! This is a comprehensive guide containing everything you will need for the perfect cycling holiday in Ireland. Chocca with detailed maps, accommodation, travel advice and all you need to know for an unforgettable trip.
Available from: O'Brien
11. Walk East Until I Die
Price: €10.99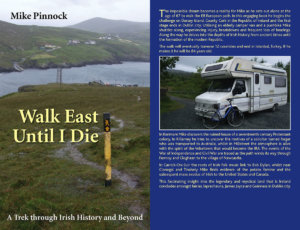 This is the beautiful tale of 67-year old Mike Pinnock's epic walk. The British author sets out to follow the E8 European path that begins in Dursey Island, Co Cork and ends in Istanbul, Turkey. Walk East Until I Die is the Irish chapter, telling of his 'adventures and misadventures' on Irish soil. Much more than just a story of a walk, Mike explores the 'depths of Irish history from ancient times until the formation of the modern Republic.'
Available from: Walk East Until I Die
Check out our Hard as Nails podcast:
Like this? Check these out: