One thousand people have taken to the start line of this 100-mile race since its inception in 1986. Just 15 people have crossed the finish line. This year, Ireland's Eoin Keith was one of the elite and arguably crazy folk that took on the challenge. Here, he tells Heather Snelgar about the challenge, the ordeal, the thrill and why he's not finished with this race.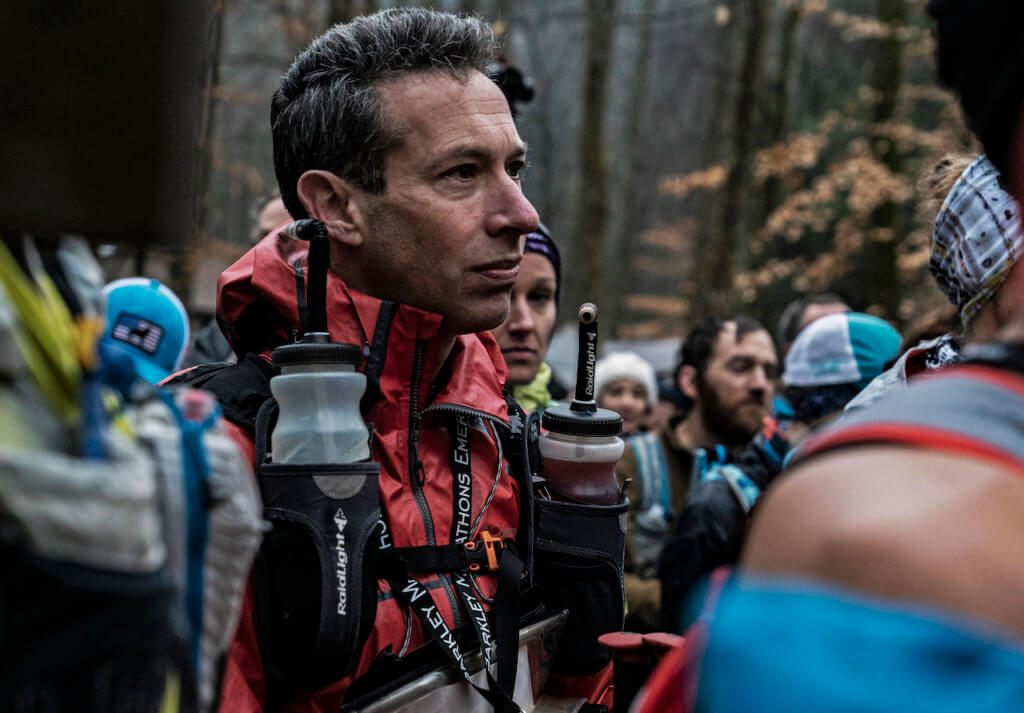 "The Barkley Marathons has the reputation for being the hardest race in the world. Having done it and being able to compare it against a lot of other hard races, I think it's everything it's cracked up to be," says Ireland's top ultrarunner, Eoin Keith.
Eoin, who is currently nursing a broken collarbone and a body covered in deep scratches and bruises, has just returned from the Barkley Marathons and he is buzzing. Not the usual reaction for someone who managed to complete just 40% of a race course and injured himself in the process.
But the Barkley Marathons is not your average race. "On paper, I had all of the skills to complete the race. I am good in bad weather. I am a good multi-day racer. I am good with sleep deprivation. I am a good navigator. I am good at getting lost and finding myself again.
"Held in Frozen Head State Park near Wartburg, Tennessee, the Barkley Marathons is described as 'the race that eats its young'"
That's on paper, but reality can be a very different thing. I went in with the plan to finish but not with the expectation to finish," he explains. Despite his impressive list of attributes, the odds to finish were never in Eoin's favour. One thousand people have taken to the start line of this 100-mile race since its inception in 1986. Just 15 people have ever finished.
Held in Frozen Head State Park near Wartburg, Tennessee, the Barkley Marathons, which is described as 'the race that eats its young', was designed by Gary 'Lazarus Lake' Cantrell (AKA Laz). His idea for the race was inspired by the 1977 escape of James Earl Ray, the assassin of Martin Luther King Jr, from nearby Brushy Mountain State Penitentiary. Ray covered just eight miles across this unforgiving terrain in 55 hours. Cantrell thought Ray's low mileage was pretty pathetic and was confident he could cover at least 100 miles.
How Adventure Racing Changed My Life
And so the Barkley Marathons was born. The course itself, which has changed distance, route and elevation many times since it started, currently consists of a 20-mile unmarked loop with no aid stations except water at two points along the route and the runner's parked car at the beginning of the loop. The runners then take on the loop a total of five times, alternating their direction between clockwise and anticlockwise. The runners must locate 13 books on each loop and rip their designated page number from each one. The course has a total of 16,500m of vertical climb which is almost twice the height of Everest. In addition to the challenge of the distance and ascent, the terrain is brutal, giving rise to some very tough navigation.
Only the most accomplished runners can even consider taking it on. However, before you even contemplate a training plan or race strategy, you have to jump through several hoops to be deemed worthy of an entry to the event.
An Eccentric Entry Process
"There's no website, there's no obvious entry procedure," explains Eoin. "You just have to figure it out. Nobody is going to tell you very easily because there's a lot of stuff hidden in plain sight out there to help you along your way. I'm certainly not going to broadcast what the actual procedure is, but I figured it out. Obviously talking to the right people is a good start."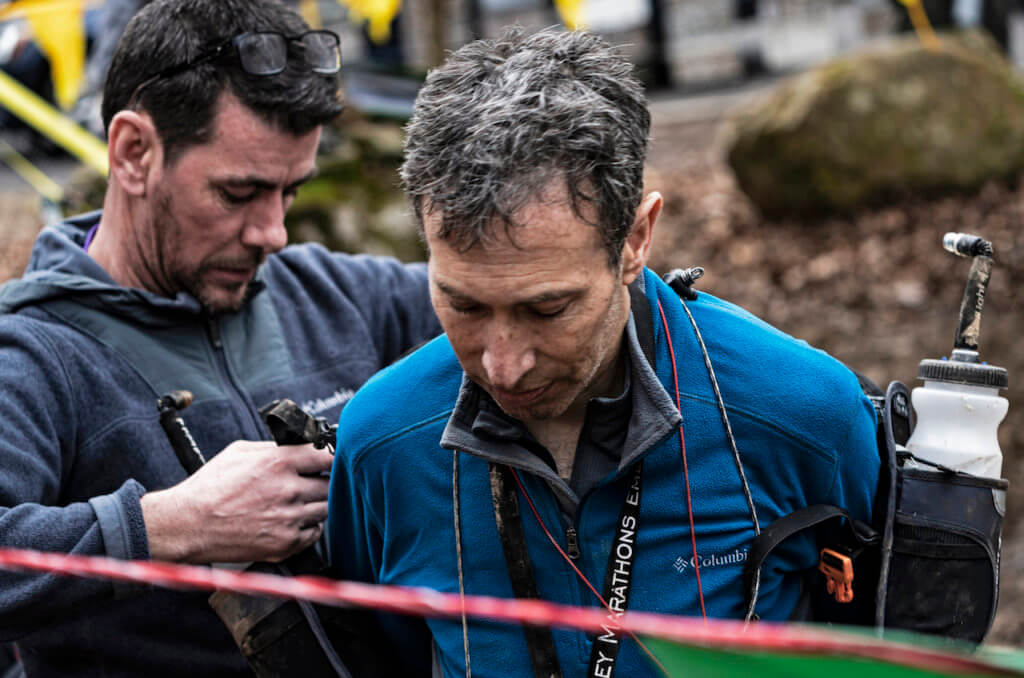 About 1,000 people compete for just 40 places every year. And thousands more would probably enter if they could figure out how. Rumour has it that you must first send an application to a closely guarded email address at precisely the right minute on precisely the right day, along with a payment of $1.60. The email must include an essay titled 'Why I should be allowed to run in the Barkley'. Then it's onto a written exam with questions like: 'How much butter should you use to cook a pound of liver (with onions)?' Bizarre.
Those who are successful then receive a letter of condolence confirming their place. Newbies or virgins as they are known must then bring a licence plate from their state or country to give to race organiser, Laz. Veterans, returning runners who failed to finish the race, must bring an item of clothing of Laz's choice. Finishers who are mad enough to return for a second go need only bring a packet of Camel cigarettes.
A Question of Survival
Eoin, who holds the Irish 24-hour running record, the record for running the length of Ireland, and (until a few weeks ago) the Wicklow Round record, explained how different the Barkley Marathons were to his previous challenges: "It is the first time in over 10 years that I have gone to a race and rather than be worried about what position I can get, I am worried if I can survive it. And that is a feeling I haven't had for a long time. It made it a very different race for me.
7 Things you Learn about yourself on a Multi-Day Race
"Laz is quite a character. He decided to design a race based on what he considered to be just on the edge of what was humanly possible to complete. Everything is designed to be difficult. "You're allowed to speak to whoever you want, but anyone who's done the Barkley knows the deal. You don't tell everyone all about it. So getting information is interesting. You also don't know what's real and what's not real. There's a lot of guys closely connected to Laz who will try to mess with your head so you spend a lot of time trying to work out who is serious and who isn't."
Biblical Weather
The competitors were given an additional challenge at this year's Barkley when some of the worst weather in the history of the race set in. Thunder and lightning storms, thick fog and torrential rain made the already gruelling terrain and tricky navigation even tougher. Out of the 40 people who started the race, only 20 made it to lap two. And only five people made it out to lap three, which was the lowest number since 2005. Nobody reached the fourth lap.
"I knew from the force of the crash that it could possibly be big enough to break something. As I picked myself up I knew it was definitely a broken collarbone."
And as if that wasn't enough to contend with, Eoin took a tumble during his second lap which resulted in a broken collarbone. "I was out on the second lap and the weather had gone to absolute hell.
There was thunder and lightning and the rain was hammering down. I was running in a group of four as we approached the third book. I had devised a formula which I had worked out on lap one to re-find the books on my next laps. I was about to put that formula into practice when I slipped on a stone covered peak. It was so wet I went flying and crashed down onto the back of my shoulder. I knew from the force of the crash that it could possibly be big enough to break something. As I picked myself up I knew it was definitely a broken collarbone."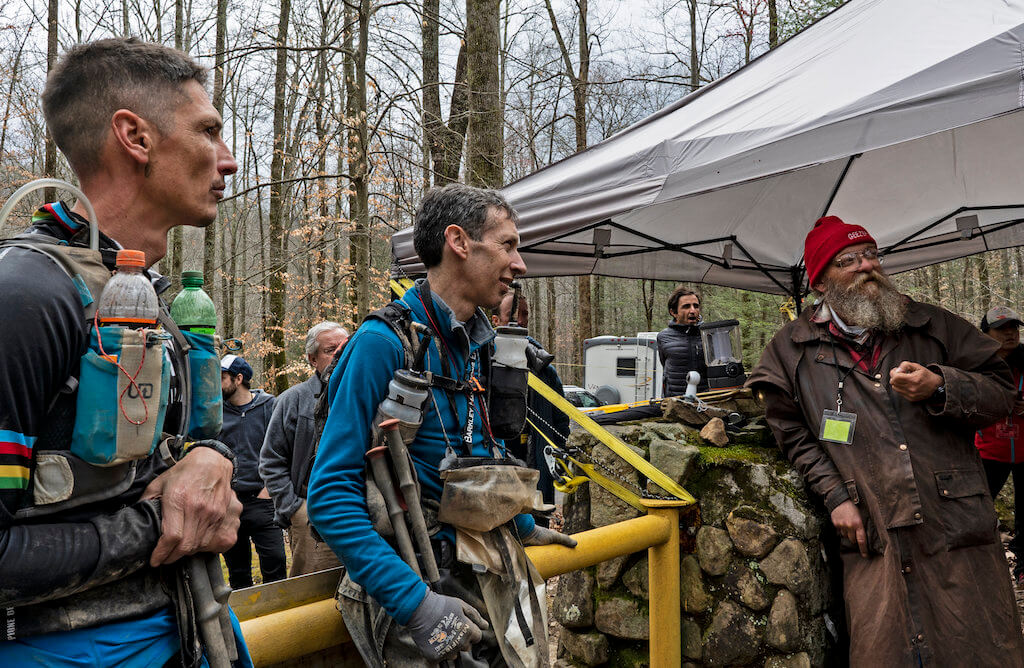 But unlike any other race which would send a medical team, Eoin was left to deal with his injury solo, in the middle of nowhere, with no hope of an easy exit. "Every year the race has a different motto. This year it was 'help is not coming' which was pretty accurate. You're not tracked so nobody knows where you are. You have to find your own way back no matter what happens. If you do get into trouble it will probably take 24 hours or so before they even get worried about it because you're expected to be out there for a long time."
12 of the Best Adventure Races in Ireland
Unfazed, Eoin decided to stick with his fellow competitors, following the course right the way to the end of the second loop, collecting every book as he did so. "My big worry was that it would affect my ability to walk back because the terrain in Barkley is so steep. I also knew that I shouldn't fall on my right side again. I managed to keep the falls to my left side most of the time but you just don't get that choice all of the time. About six or seven times I slipped and went flying, bouncing down on to my right side. I definitely broke a few blasphemy laws and taught my new found friends some new Irish words they hadn't heard before!"
Unfinished Business
By the time the Barkley Marathons 2018 drew to a close, not one competitor had managed to make it past the third loop. "I've taken on some pretty har- core races which on paper are longer with greater ascent which didn't take much out of me. But I was so physically exhausted at the end of the Barkley I have my doubts about my ability to finish five laps."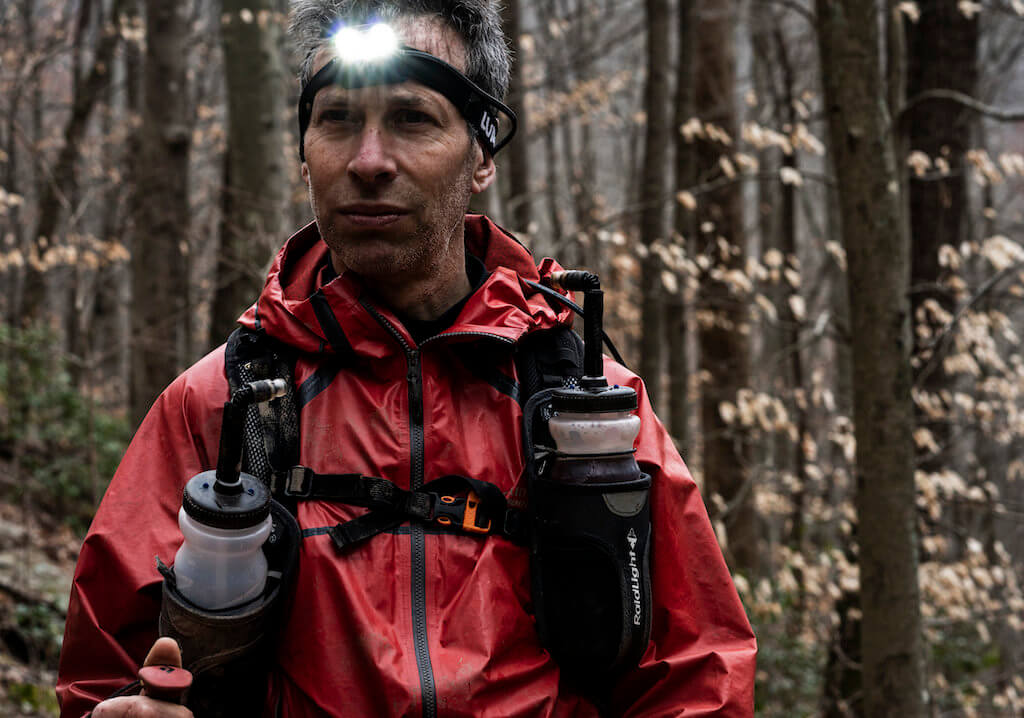 However, it looks like the uncertainty of completion is not enough to keep Eoin from another attempt. "I'd love to go back. Bringing back the knowledge from my first attempt will be a huge advantage. I have a great memory for location and navigation so I reckon I can easily gain two hours on my first lap.
Finishing it though, oh man, you know, I reckon I can mentally, but physically I'm not so sure." And while Eoin might not be confident of his ability to succeed, we are quite sure that if any Irish person can do, it is him. We can't wait to see what the Barkley Marathons 2019 will hold for him. If he manages to secure an entry that is!
Check out our Hard as Nails podcast:
Like this? You should check these out: