Looking for an event to sign up for that's a bit different, a bit more reckless than a triathlon? Then, why not take a closer look at adventure racing this year.
Adventure racing is a multi-discipline event, combining some or all of the following; navigation, cross-country running, mountain biking, paddling and climbing. And they are some of the most fun, albeit tough events you can do in Ireland. There is no better time than now to get the diary out and get signed up to one or more of these adventure races in 2018.
1. Gaelforce Dublin
Date: 17 Feb 2018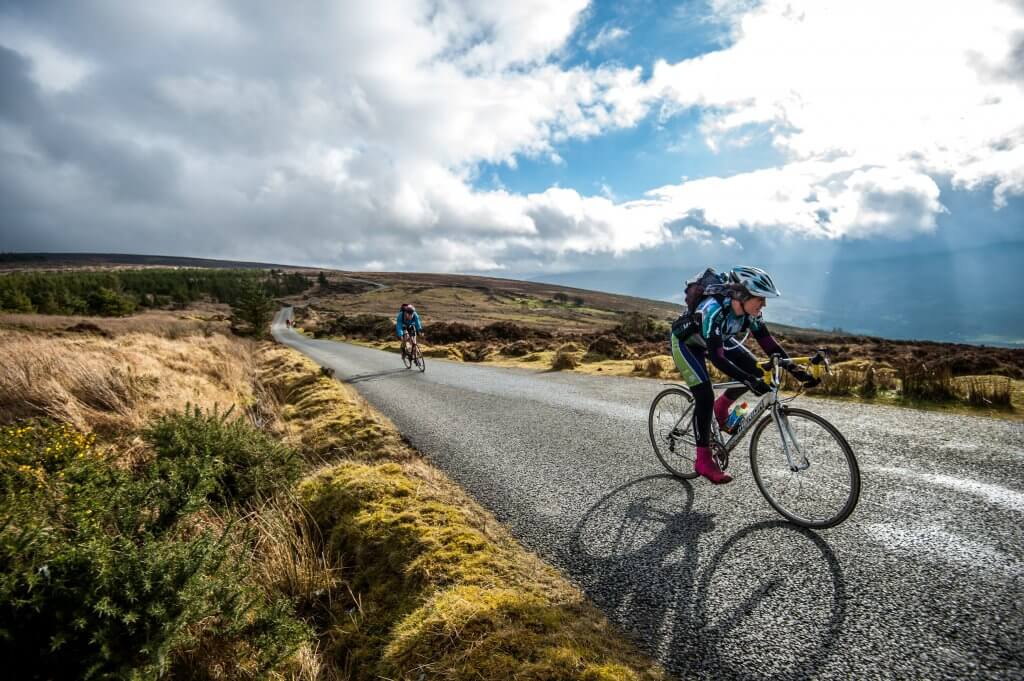 After a successful inauguration in 2017, Gaelforce Dublin is back for its second year. The multi-sport race offers two distance choices – 49km or 29km. You'll travel on foot, bike and kayak on a course that takes you from the city limits into the countryside and hills of south county Dublin and back! Expect plenty of challenges!
More info: Gaelforce
2. The Race
Date: 2-4 March 2018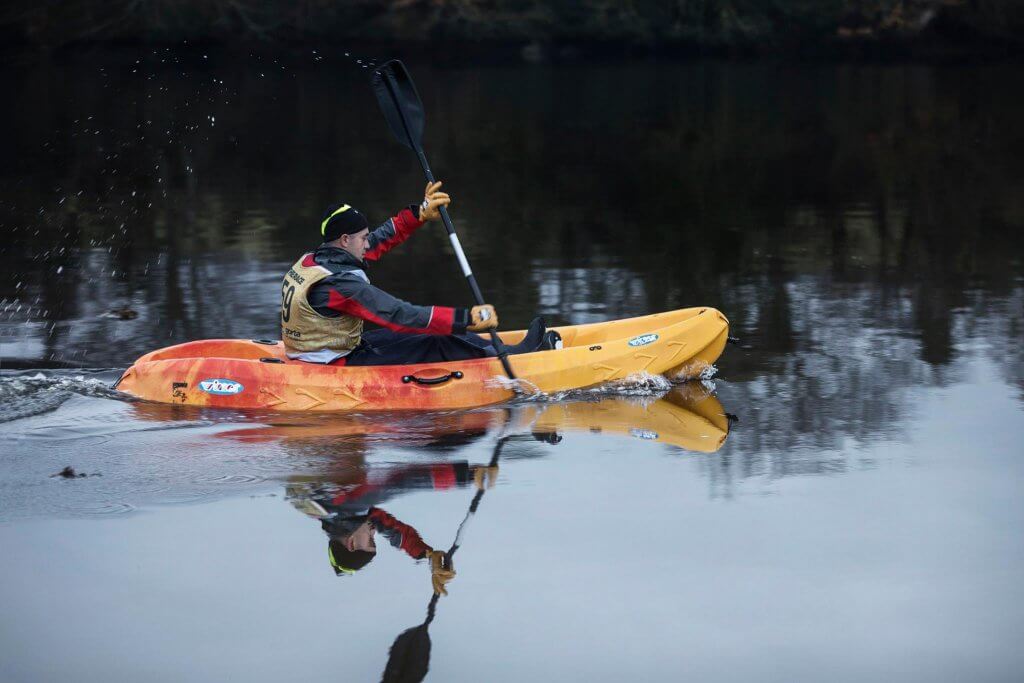 This is one of the toughest challenges on the Irish racing calendar. The Race is a 250km unsupported endurance event across the rugged landscape of northwest Donegal. Combining 15km of kayaking, 166km of cycling, 5km of mountain running and 64km of road and trail running, this 24-hour test of endurance from the people at Sand2Snow Adventures and Gartan Outdoor Education Centre will be a race to remember.
More info: The Race
3. Quest Kenmare
Date: 10 March 2018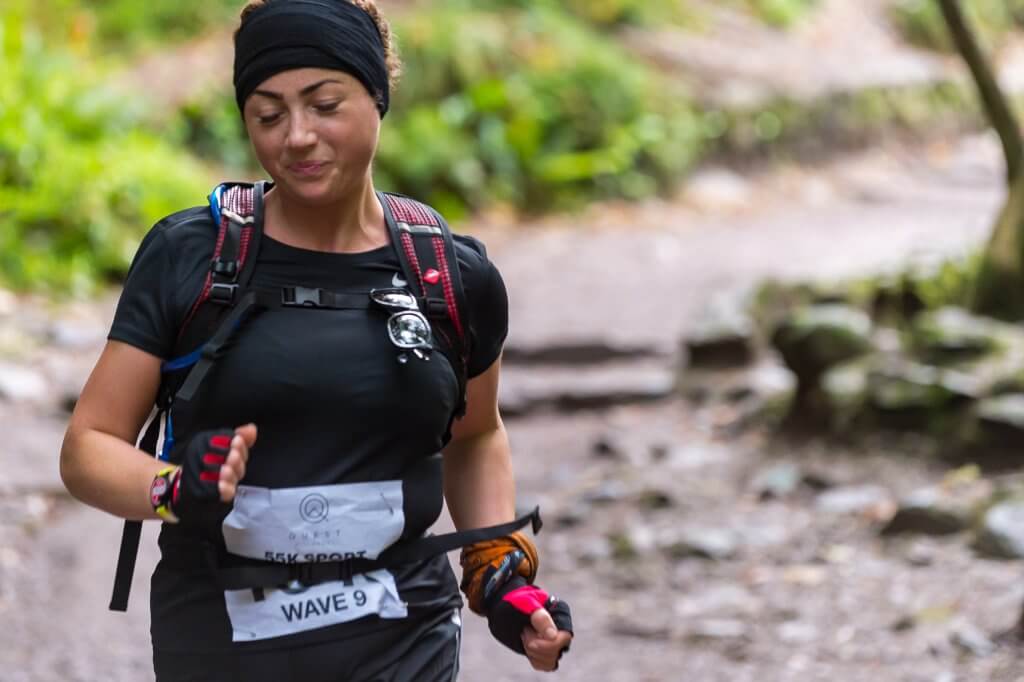 The latest event to join the Quest family for 2018 is Quest Kenmare, a one-day multi-sport adventure race which takes in the amazing mountains of the Beara Peninsula and boutique charm of Kenmare town. Run, cycle and kayak across Kenmare Bay, Gleninchiquinn, The Beara Peninsula, Caha Pass and Kenmare town. There are three distance choices, a 67km expert, 50km sport and 29km route. Quest Kenmare will bring you to places in Ireland you have never been before, past 200-foot waterfalls, through secret valleys and along ancient mountain trails. If you are looking for an event on the East Coast, then Quest Glendalough takes place on 21 April 2018 in the Wicklow Mountains.
More info: Quest
4. Clare Island Adventure Race
Date: 28 April 2018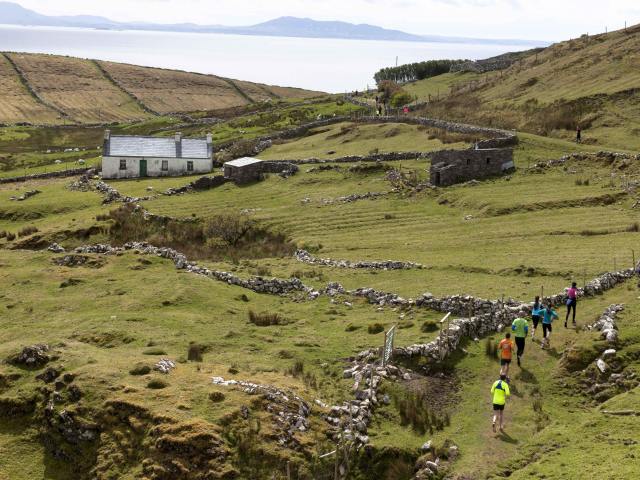 This is a seriously fun adventure race on the beautiful Clare Island, just off the Mayo coast. Appealing to both experienced and novice racers, there are two options to choose from. With a killer climb over Knockmore, the full course (24km) will be the perfect warm-up race for experienced racers for a busy season ahead. The Spirit Race (15km) skips this climb and has a shorter cycle, making it very doable for the less experienced. A plunge in the sea from the pier at the end of the course and a beach obstacle challenge add a great novelty factor to both courses.
More info: Clare Island Adventures 
5. Connemara Adventure Challenge
Date: 5 May 2018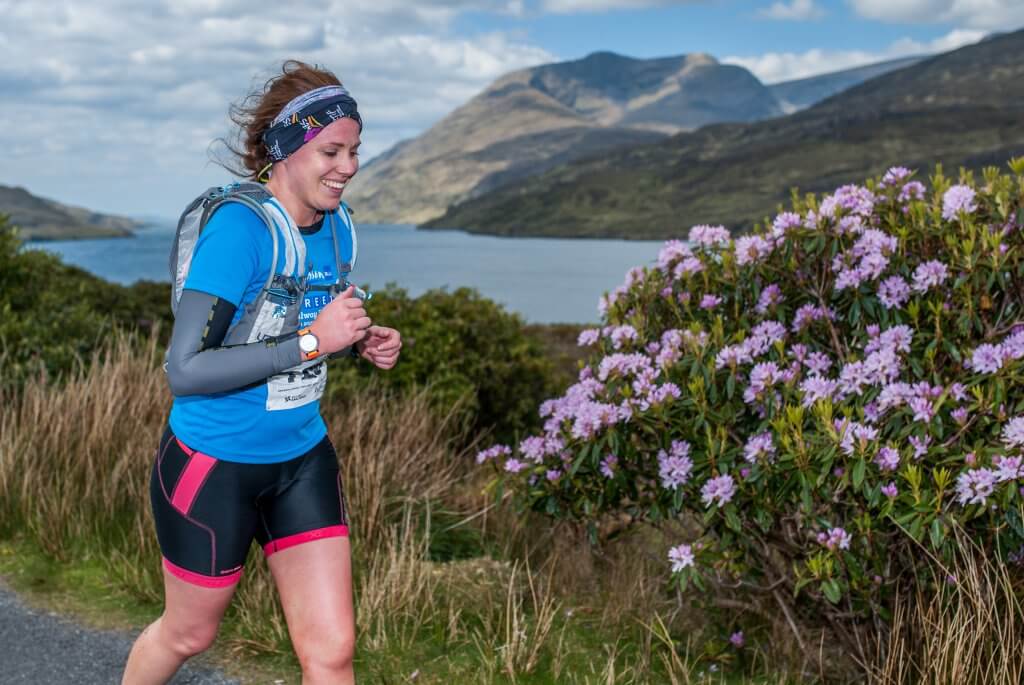 Join 300 kindred spirits on 5 May to take part in Gaelforce's Connemara Adventure Challenge. An awesome 32.5km sprint distance adventure race (run, pedal and kayak) at Killary Harbour, Leenane. It promises to be a great day out in one the most beautiful and scenic places on this little island of ours. The event is broken up into four stages, a 10km run/walk, 2km mountain climb, 17km cycle and 3km run/kayak/run. If you don't fancy getting wet there is a 29km Adventure Duathlon option. Same great course without the kayak section.
More info: Connemara Adventure Challenge
The best mountain biking events in Ireland 2018
6. Coast to Coast Multisport Race
Date: 19-20 May 2018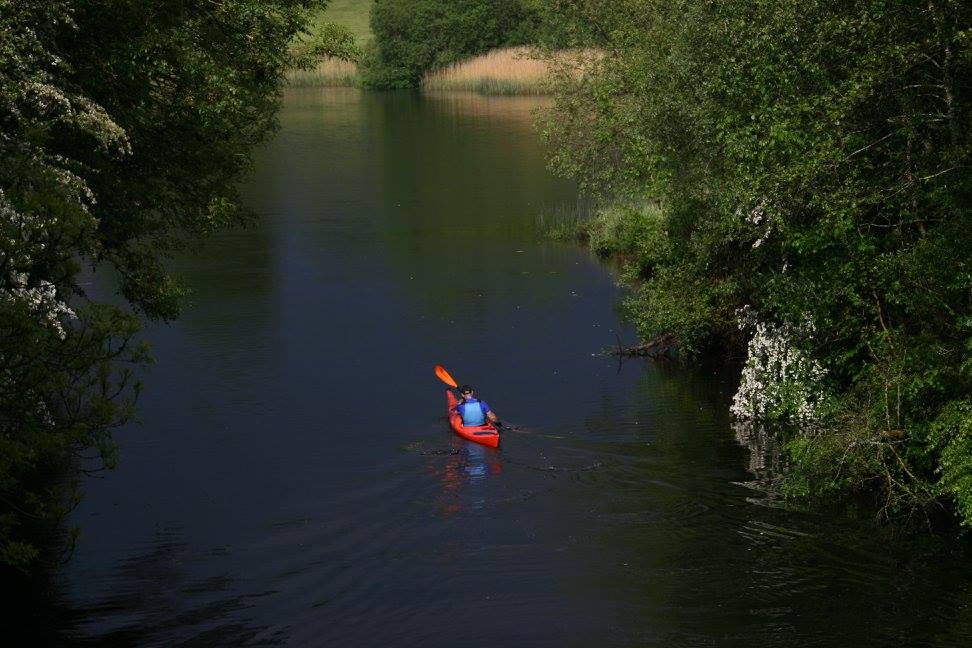 This might just be the ultimate Irish adventure! There are two options to choose from on this event which sees participants traverse the country from west to east, covering 300km+ from Enniscrone in Co Sligo to Newcastle, Co Down. You can choose the epic option and kayak, bike and hike/run non stop or opt for the two-day version where you'll sleep in a bed for the night. The route passes through stunning unspoilt rural locations, quaint villages and along The Shannon-Erne Waterway, one of the most famous waterways in Ireland.
More info: 26Extreme
7. Gaelforce West
Date: 23 June 2018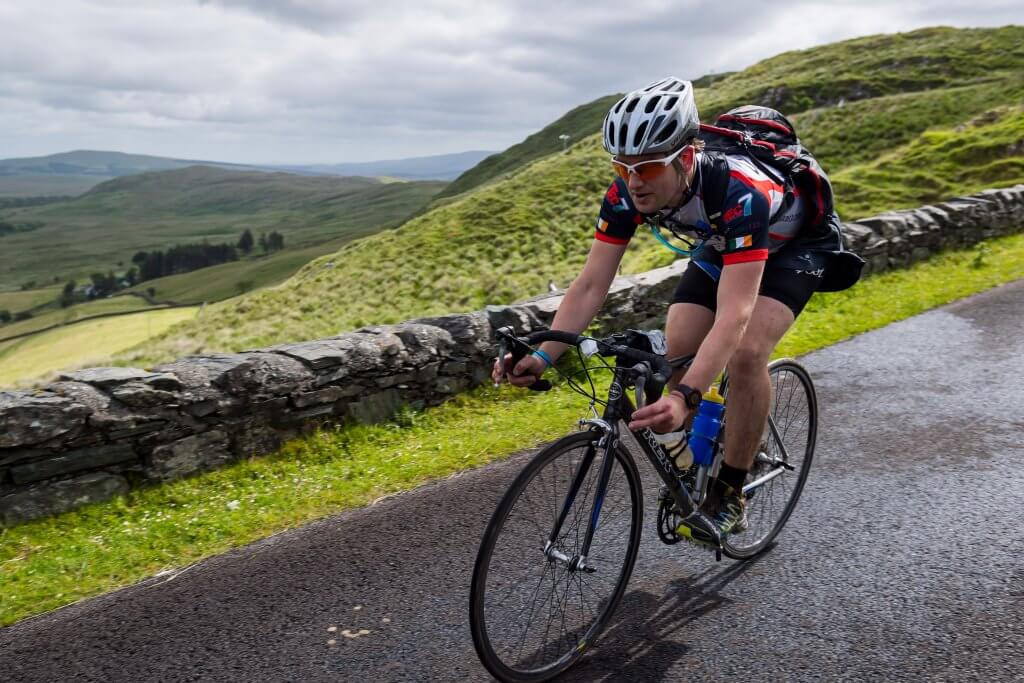 Gaelforce West is the original multi-sport race in Ireland. The 67km linear course starts at dawn on a beach in Connemara and ends in Westport town, Co Mayo. Travelling through the iconic landscape around Killary Fjord and climbing Croagh Patrick are all part of this incredible journey. If you are looking to really tough it out, then the Gaelforce West Ultra could be for you. Your challenge will be to mountain run and cycle 154km through the toughest routes in Connemara and Mayo.
More info: Gaelforce
8. Moxie Adventure Race
Date: 7 July 2018
Moxie Adventure Race – Promo 2015 from Space Content on Vimeo.
This race takes place against the stunning backdrop of Blessington Lakes in Co Wicklow. It is only 45 minutes drive from Dublin and offers a choice of four courses from mini to pro – 23km, 36km and 54km and a 34.5km Moxie Duathlon. The races involve kayaking, biking and running.
More info: Total Experience 
9. Quest 12/24
Date: 25 Aug 2018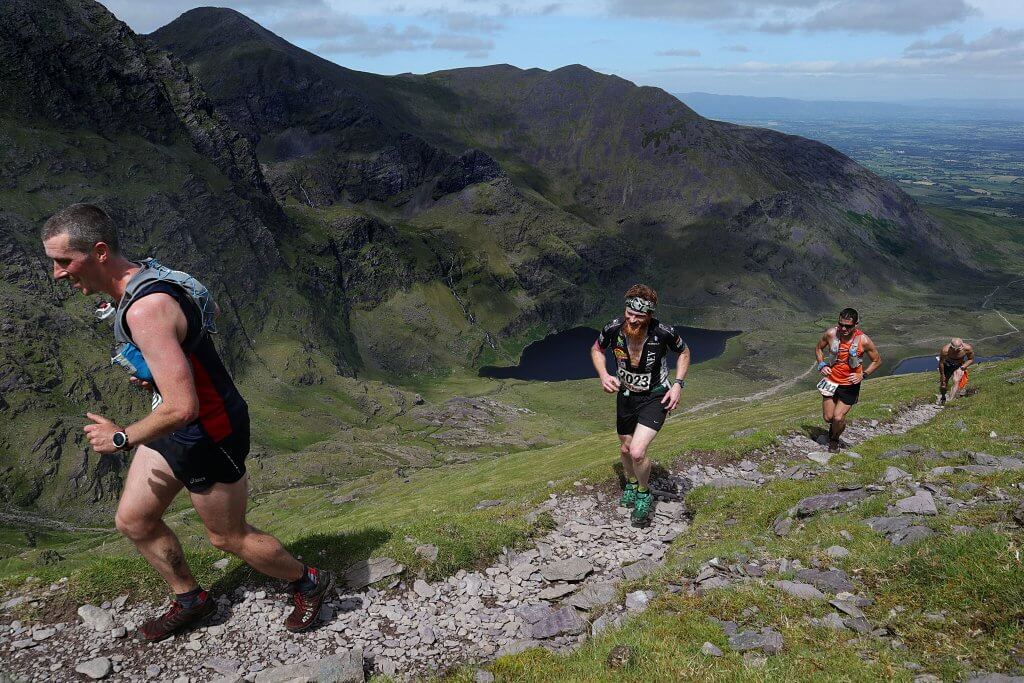 Calling all adventurers! A new member of the Quest family – Quest 12/24 – has arrived. Their toughest challenge to date, this one-day individual unsupported adventure race across Ireland's highest mountains and following toughest cycle routes in the southwest, offers two routes – 147km and 241km. With a time limit of 12/24 hours depending on your chosen route, this challenge will show you what you are made of. If that sounds just a tad too tough, then Quest has plenty of shorter distance adventure races including Quest Achill in September and Quest Killarney in October.
More info: Quest
10. The Atlantic Series Challenge
Date: 22 – 23 Sept 2018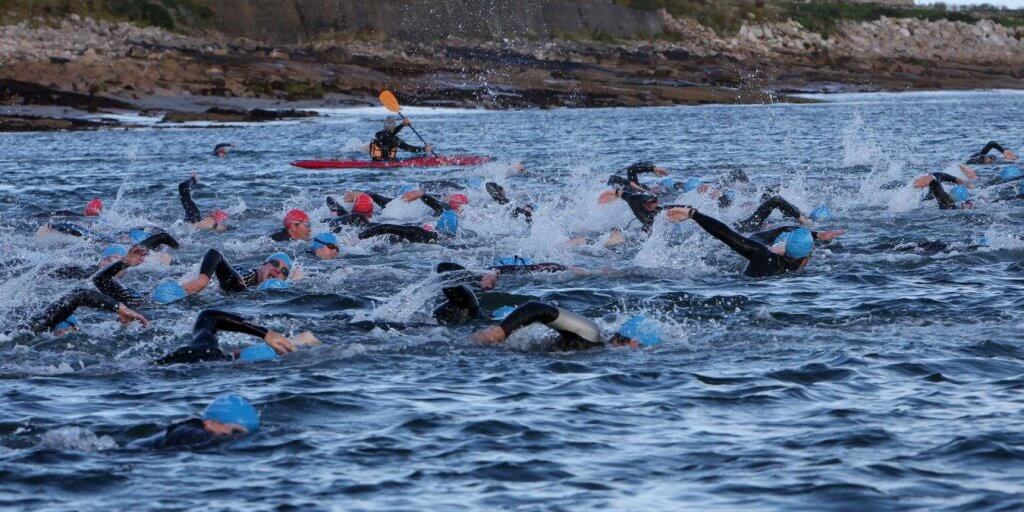 The ideal race for the hardcore out there, this multi-discipline adventure race will cover in excess of 400km along the Mayo coastline and others! The full race route is not released until event registration Friday evening 21st September, only then will competitors have a period to plan for certain aspects of the race course. Competitors must know how to navigate and be proficient swimmers.
More info: Atlantic Series
The best triathlons in Ireland 2018
11. The Delphi Challenge
Date: 10 Nov 2018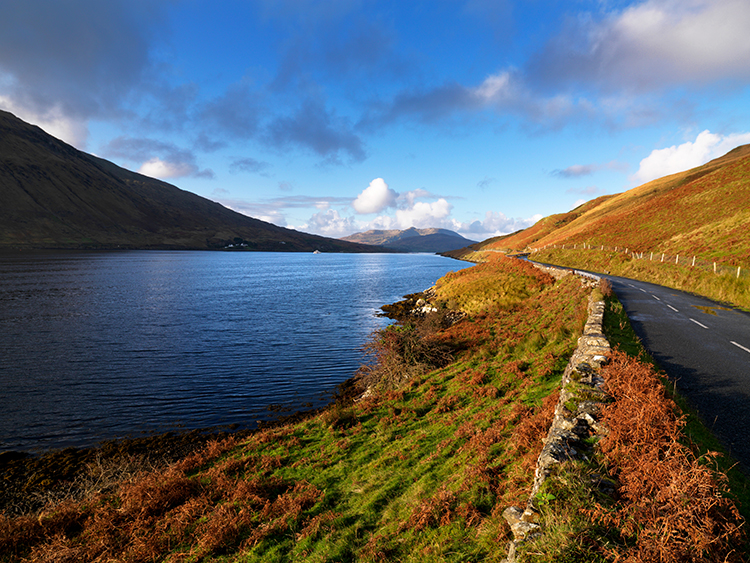 This 14km event is aimed squarely at those looking to have a bit of fun by taking on an achievable adventure challenge. You'll begin your challenge by cycling the gentle winding road from Delphi around Killary Fjord until you reach Bundorragha Pier, where you will embark on a 1km kayaking circuit on scenic Killary Fjord. Finally, you'll bike towards Delphi where you'll begin your trail run (5km) through the Delphi forest before returning to the resort for some lunch and refreshments (additional cost) followed by live music in the bar from 10pm! Registration opens in June 2018.
More info: Delphi Adventure Resort
If you are not quite ready for a full-scale adventure race, then a mud run or obstacle course is the perfect event to have a bit of craic on and get fit while doing so.
12. Runamuck Challenge
Date: 10 March 2018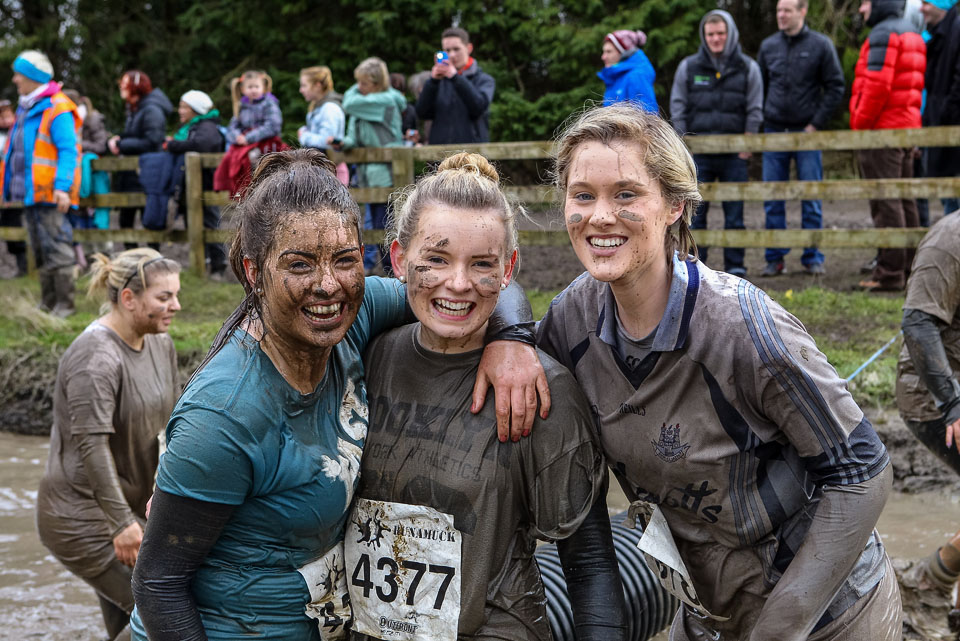 If you're up for getting down and dirty, then get ready for the return of the Runamuck Challenge. Ireland's original and most popular off-road mucky run offers the choice to complete 5km or 10km but whichever you choose, you'll be belly laughing as you make your way through the cross-country obstacle course which includes hay bales, Tarzan swings, super slides.
More info: Runamuck Challenge
Check out our Hard as Nails Podcast:
Check out our Hard as Nails podcast:
Like this? You should check these out:
Previous Post