Three Irish students are working hard to progress bike safety in Ireland, using the Student Enterprise Programme! 
Students Breda Magner, Evan Condon, and E'ueonn Ferron from Desmond College in Co Limerick have created a device called the Cycle Safe 2000. The device which is attached to your saddle will alert cars of the estimated distance they should leave between themselves and the cyclist by projecting a temporary cycle lane on to the road.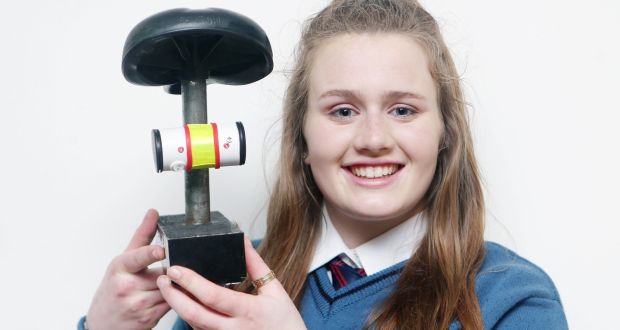 The students hope that the Cycle 2000 will help progress cycle safety and prevent potential vehicle and bike collisions that cause injuries and fatalities. They have applied for a patent for their device.
Their creation will compete in the senior category in the national finals of the Student Enterprise Programme at Croke Park on 2 May. About 23,600 young students from 480 Irish secondary schools take part in the Student Enterprise Programme every year.
Like this? You should check these out:

Previous Post

Next Post