Offering 200km of glorious road cycling, the Causeway Coastal Route can be tackled in its entirety or broken into more manageable chunks.
Stretching from Belfast to Derry, the Causeway Coastal Route is dotted with sandy beaches, fishing villages, gorse-covered valleys and imposing clifftop paths. Absorbing this epic landscape from the car is great, but it's nothing compared to tackling it by bike.
Hear the sound of the crashing waves beneath you. Taste the salty air on your lips. And feel the cool breeze whistling through your hair. There really is no better way to explore this famous stretch of coastline so steeped in myth and legend.
We recently embarked on a cycle from Ballygally to Portstewart taking in 106km of the route. Here are our little bits of wisdom if you decide to take on this glorious route either in its entirety or in smaller bite-sized chunks.
Cycling the Causeway Coast: The Route
Ballygally to Cushendun: 40km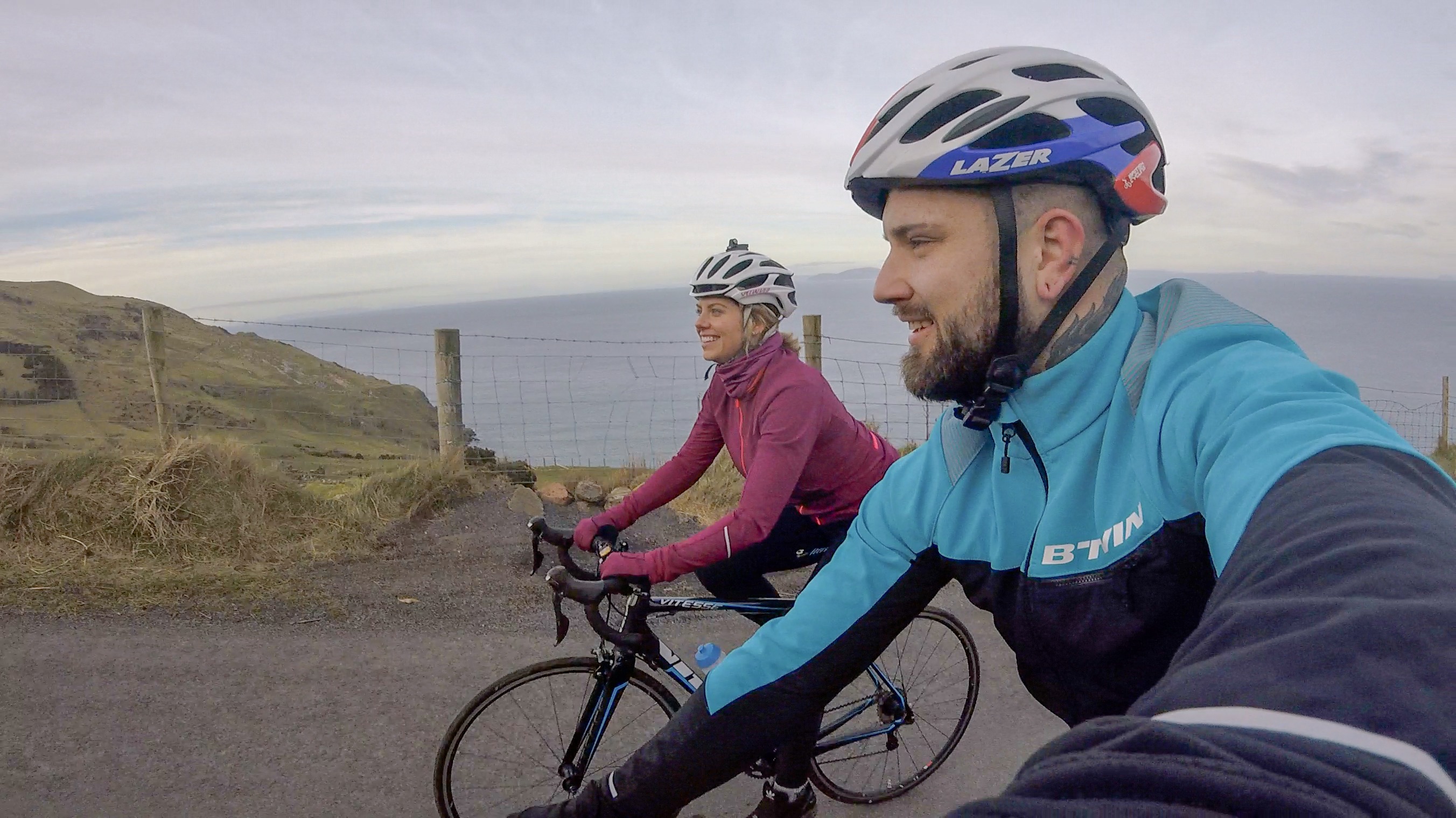 Navigating this glorious stretch of coastline isn't difficult. Winding itself right along the edge of the ocean you will have towering cliffs on one side and the vast ocean to the other side at all times! While the Causeway Coastal Route technically starts in Belfast, we opted to start in the sleepy town of Ballygally instead as it meant we started on quiet roads from the get-go.
Exploring the Causeway Coast on Foot
From Ballygally, we pedalled along smooth tarmac, passing through idyllic fishing villages and the glorious Glens before our first stop at Cushendun some 25 miles away. This quaint little village is home to little more than a small shop, pub, café and the caves of Game of Thrones fame. Mary McBride's pub provides a perfect refreshment stop. With its roaring fires, hearty food and friendly staff, you really can't go wrong.
However, if 25 miles seems too far to travel in one shot, I would also recommend a stop in the nearer town of Cushendall, which is home to several cafes, pubs and restaurants.
Cushendun to Ballycastle (via Torr Head): 28km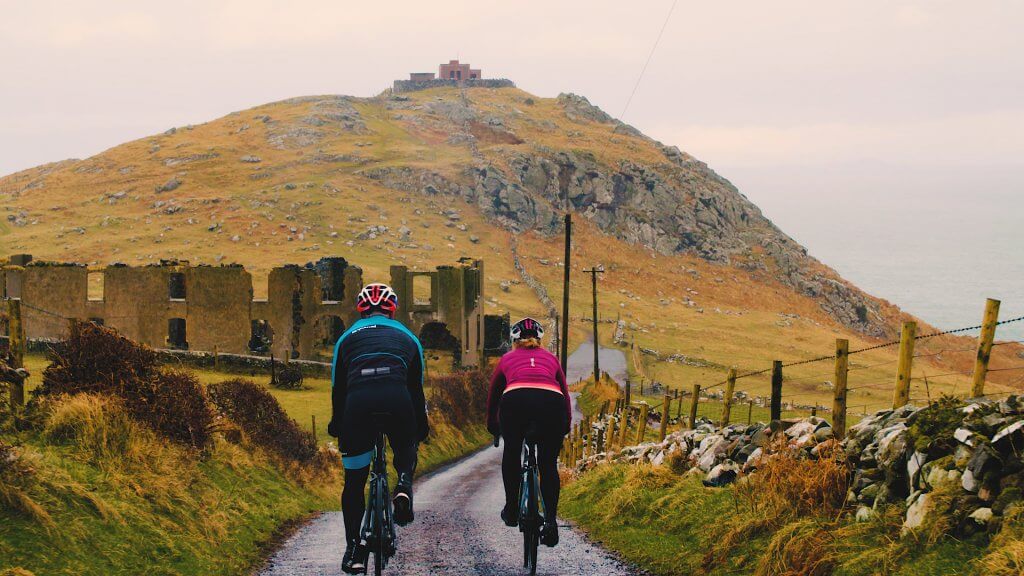 Leaving Cushendun, you have two route options. Left takes a more direct route to Ballycastle following the Causeway Coastal Route signs. Right follows the scenic route via Torr Head. The former weaves its way inland while the latter follows the coastline. It seems like a no-brainer to choose the latter, although I should warn you in advance that it is not for the faint-hearted.
Google 'Cycling Torr Head' and the first result to appear is an article entitled: "Torr Hell". And for good reason, it is brutal. Taking in a total of 17km, the sharp hills seem to go on forever. At stages, the gradient reaches a staggering 23%, making it almost unrideable. It isn't hard to see why the stretch has been deemed one of the toughest bike climbs in Ireland. However, if you are up for the challenge I highly recommend it. The views from these tiny, winding roads are nothing short of spectacular. It is worth noting that part of Torr Head is currently shut for filming so double check the route before you set off.
If you are planning to spend the night in Ballycastle, we recommend Marine Hotel on the seafront. Currently undergoing renovations, the newer rooms are bright and fresh. And most importantly, the hotel is bike friendly so they look after your precious steed on arrival. Rooms start at £100 per night.
Refuelling options are plentiful in the centre of town. Morton's, right beside the hotel offers the best fish and chips I've ever tasted, while the Central Bar on the main street offers some really great grub in a cosy setting. Fans of bread, coffee and cakes should also make sure to stop at Ursa Minor. This bakehouse-come-café is the best I've ever been in.
Ballycastle to Portstewart: 38km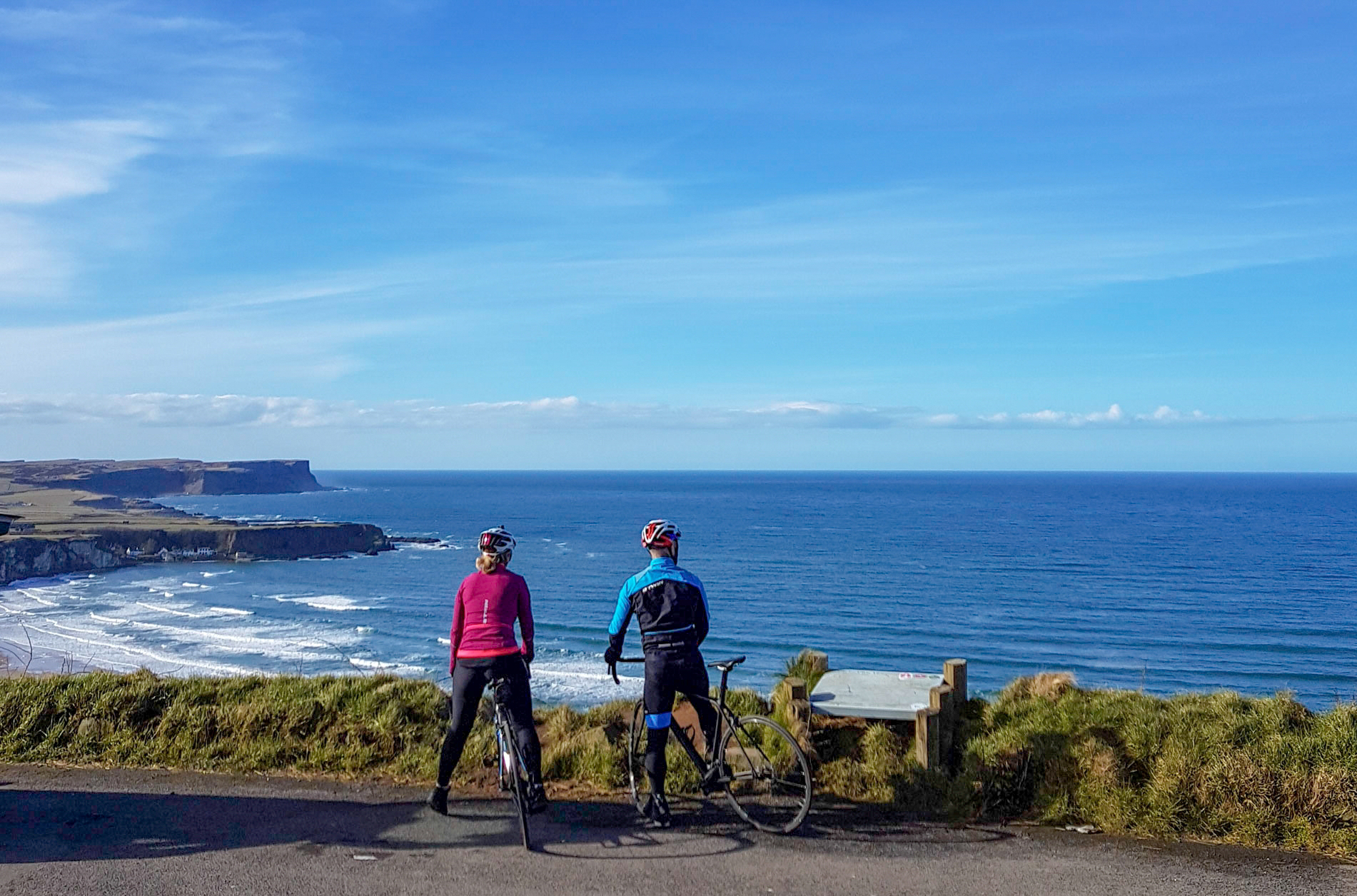 It is worth giving yourself an entire day to explore this stretch of coastline. The famous Carrick-a-Rede rope bridge is the first port of call on the route, just 8km from Ballycastle. Swaying tenuously over the crashing Atlantic below, it's not hard to see why hordes of screeching tourists gather at this spot daily to test their nerve as they cross to a small island on the far side. After that, you will glide past Dunluce Castle and onto the quaint harbour at Ballintoy. Expect to see shield-wielding tourists dressed in capes at the latter as it's one of the stops on the ever-popular Game of Thrones tour.
8 of the Best Restaurants on the Causeway Coastal Route
And with all of that under your belt, you will have definitely earned yourself a coffee and a cake. Bothy, located just above the pristine beach, Whitepark Bay, is easily overlooked. However, step over the threshold of this understated roadside wooden structure and you will find a chic yet cosy café and outdoor pizza bar. An inviting array of cakes are laid out while a wood-burning stove, exposed brick walls and rustic yet comfy furnishings make this a very hard place to leave.
But leave you must as there is so much more to be explored. Next up on this whistle-stop tour is the Giant's Causeway. And you'll be delighted to hear that the entrance fee is waived for those who travel via their own steam.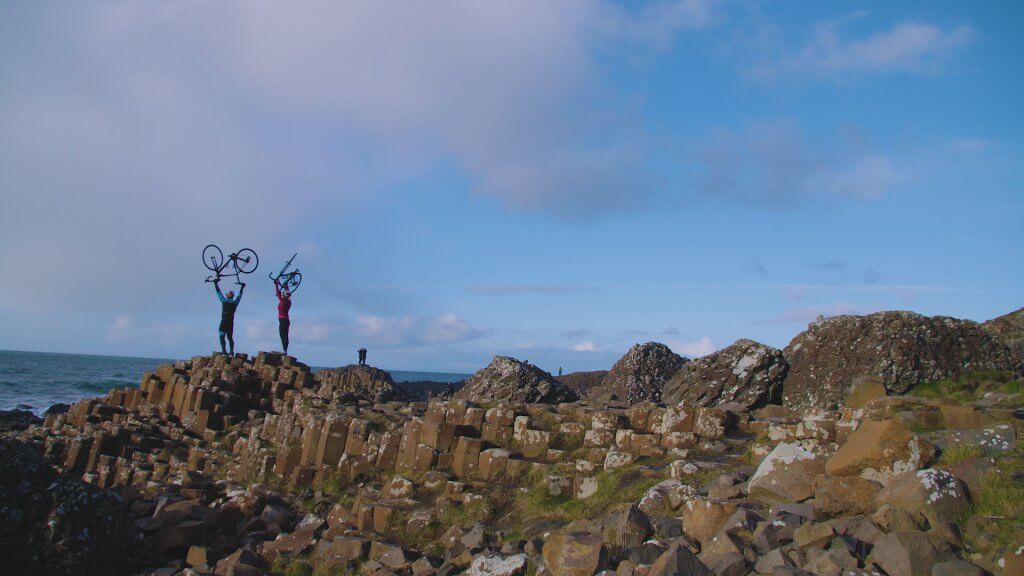 Back on the road, I would also highly recommend a pit stop at Bushmills for quick whiskey tasting before making your way towards the seaside towns of Portrush and Portstewart. Both towns are home to world-class beaches, good eateries, lively pubs and several ice-cream parlours.
We devoured locally caught fish and home-cut chips at Harry's Shack on Portstewart Strand. Sitting out on its large wooden deck, with the sun beating down on us and the ocean sprawled out before our eyes, it is not hard to see why this place has such a big fan club. It is some spot. Afterwards, we treated ourselves to a wee Morelli's ice-cream cone as we strolled along the seafront.
After all that eating, you deserve a rest! We highly recommend the adult-only luxury guesthouse, At the Beach, in Portstewart. Offering unrivalled views stretching from Portstewart Strand and the Mussenden Temple to Donegal and beyond, it is absolutely stunning. Those who enjoy a sea swim will especially love this place as it offers direct access to the golden sands of Portstewart Strand. Rooms start at £135 per night.
Essential information:
We found the whole of the Causeway Coastal Route to be very bike-friendly. With a set of panniers, you can make this a multi-day adventure, or those up for a bigger challenge can opt to tackle the whole lot in one shot.
Bike rental is available from Belfast City Bike Tour and starts at £40 for two days. Owner, Norman is really helpful and a mine of information about the area so do give him a call for further details with regards to logistics etc along the route.
Getting to the Causeway Coast:
Just a two-hour jaunt up the road from Dublin, Belfast is really easy to get to thanks to the brilliant M1 motorway. Or alternatively, you can catch the train which takes just over two hours from Connolly Station in Dublin. You can also head straight on up to the Causeway Coast from Belfast. Another 40 minutes will have you in the Ballygally Castle Hotel admiring the epic sea views! Don't forget that you need to wear a mask on public transport and in indoor spaces in Northern Ireland. Check out the latest guidelines on Discover Northern Ireland's Know Before You Go webpage.
Like this? You should check these out: