This is your one-stop shop for all the adventures, extreme sports and outdoorsy things to do in Dublin.
When you think of cities, you don't immediately align them with adventure. When in reality, certain cities like Dublin for instance, are a haven for extreme sports and adventurous pursuits. If you are looking for fun things to do in Dublin, then let this be your bible. Stay on land or head out onto the water and enjoy what this fair city has to offer the intrepid explorer. There is something suitable for kids, teenagers, adults, basically for the whole family. If you are in a hurry to decide, check out our shortlist of 8 awesome activities in Dublin.
Things to do in Dublin: On Land
Walks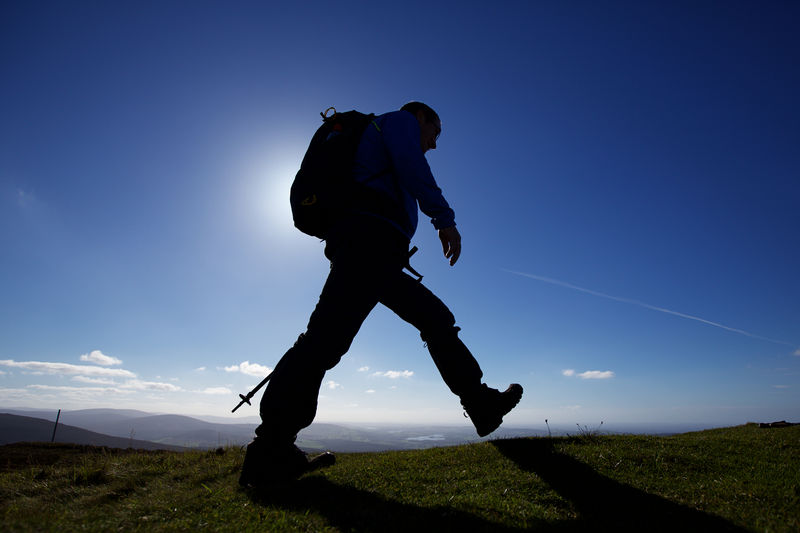 You don't have to leave Dublin to get some fresh air, there are plenty of idyllic strolls and climbs on your doorstep. Take a look at these 7 awesome hikes in Dubin. If you don't see something you like on that list, there are plenty more around. With the Dublin Mountains just a stone's throw away that encompasses 43km of mountain trails, country paths and rural roads you'll find plenty to choose from.
The Hellfire is one of our favourites, an iconic Dublin climb and a challenging section of the Dublin Mountains Way. It'll take about two to three hours to get to the notorious landmark – The Hellfire Club. Once a prominent hunting lodge for rich young men from Dublin and allegedly used for satanic rituals and the scene of murders and sacrifices to the Devil.
If you are looking for a beach walk, then take a stroll down Dollymount strand in Clontarf. The 5km strand is the perfect Sunday walk. If it's windy then the added bonus is you'll be entertained by kitesurfers wowing you with their 360's mid-air. There's also the very popular Ticknock hike.
If you fancy a real challenge then why not walk the Grand Canal, check out Jasper Winn's account of his experience.
If you aren't confident venturing into the hills alone, Mountain Leaders organise a range of adventurous guided hill walks and hiking activities throughout the Dublin and Wicklow Mountains. Their walks range from leisurely to strenuous with distances to suit all. During the summer they offer Dublin Mountains Evening Walks, starting at a variety of spots close to Dublin and last up to 4 hours, some even finish in hidden gems that are mountain pubs!
Climbing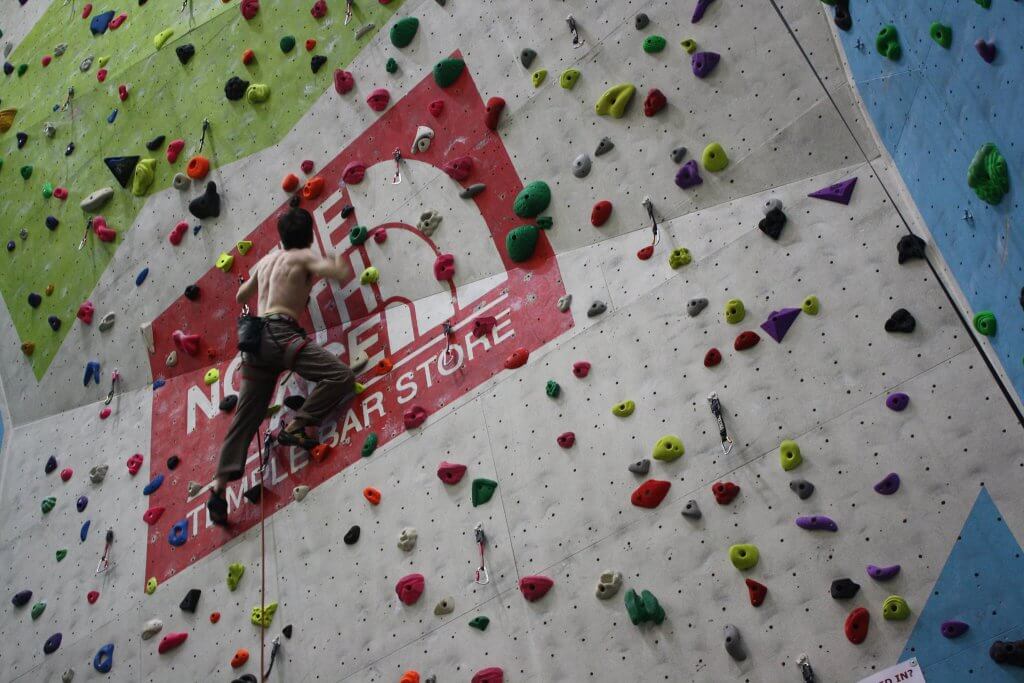 Indoor Walls
There is no better way to spend a rainy day than climbing walls indoors. The perfect way to practice and train with the safety net of a soft mat beneath you and the heating on! There are so many good climbing walls dotted around Dublin, that will give you a workout and your daily dose of adrenaline. There is Gravity, Awesome Walls and the Dublin Climbing Centre where you can while away that rainy day for just a couple of quid.
Outdoor Climbing
A thirty-minute DART ride from the city centre will land you in Dalkey Quarry which offers some sensational rock climbing. Offering a maze of narrow paths leading to a huge variety of routes (from beginner friendly to super advanced), even the most regular of visitors to this place never tire of it.
The quarry itself has been split into three areas, West Valley, East Valley and Upper Tier, each offering a huge variety of routes – slabs, cracks, chimneys and steep blocky overhangs. You name it, it's probably there somewhere. The views over Dalkey town and across Dublin Bay to Howth also make climbing here all the sweeter. Portrane and the Scalp are also great Dublin spots for climbing.
Adventure.ie offers great courses if you are new to the scene. Also, Jonathan Redmond of Mountain Odyssey offers introductory rock climbing courses in Dalkey Quarry and further afield.
Cycling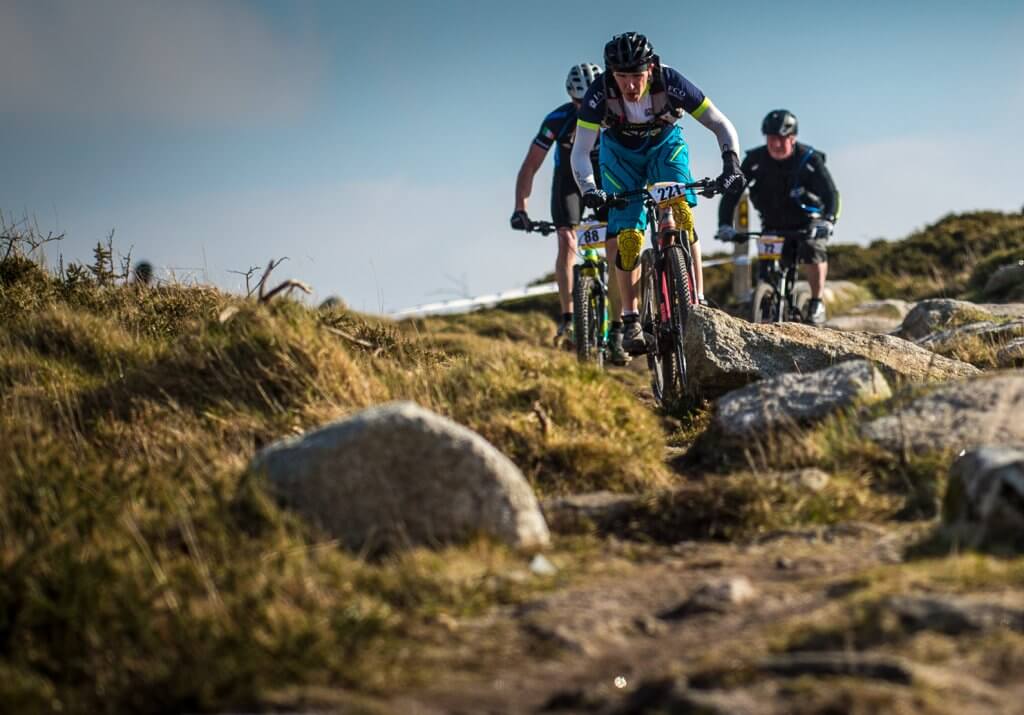 Mountain Biking
One of the best things about Dublin is the fact that you can be sitting at your desk in the centre of the city, and 30 minutes later you can be flying down mountain bike trails in the heart of the Dublin Mountains. Ticknock mountain bike trails cover a total distance of 8km, taking in a steep tarmac climb to the masts followed by a rocky, technical descent.
Glencullen Adventure Park is a relatively new addition to the Dublin Mountain bike scene. They have created a mountain biking haven overlooking Dublin Bay and the Sugarloaf, with easy to manoeuvre paths for the novice to technically challenging terrain and steep descents for the pros to cut their teeth on. It is a gravity progressive bike park, with six grades (Green to Pro) to suit all abilities and has 12 trails to choose from. There is day ride passes from €5 and day ride passes with one-day uplift from €45.
Road Cycling
Get your bike out on those Dublin roads. Those looking for something even more arduous should head for the hills, well the Dublin Mountains to be precise. A ride up to the masts at Ticknock is a great ride for those who are a little time poor, while a ride out into the Wicklow Mountains along the Sally Gap is a must for those with a few more hours to spare.
If you don't have access to a bike, get a Dublin Bike out for a few hours and go for a ride around the city. Explore the canals or Phoenix Park or plan your own city tour, cycling out to spots like Kilmainham Gaol or the Botanical Gardens.
Things to do in Dublin: Fun Activities for the Family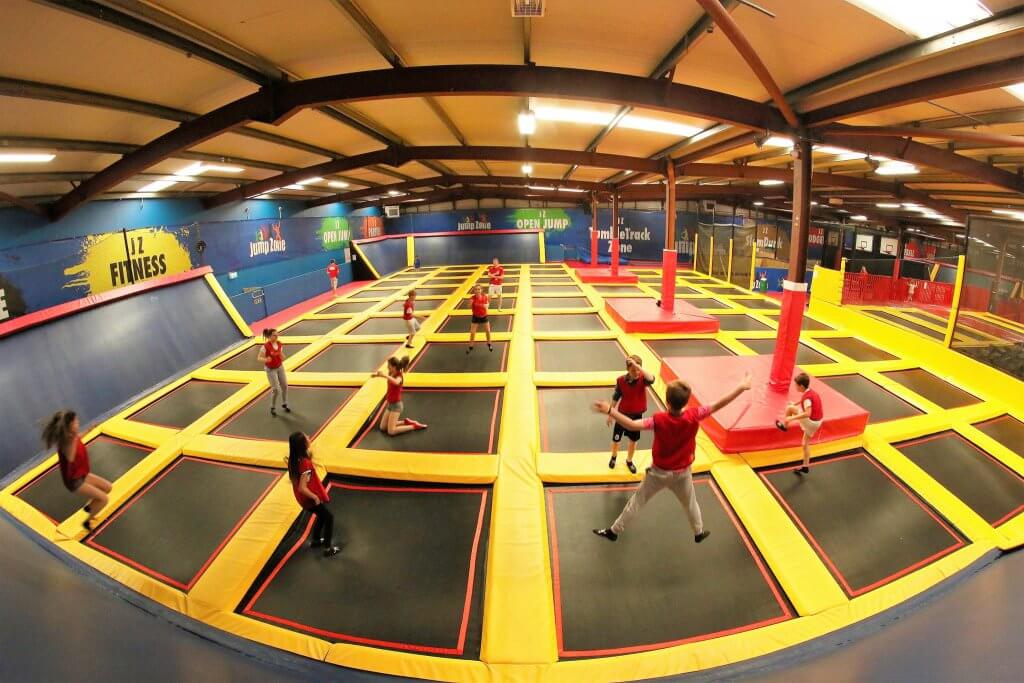 Extreme Trampolining
What a fun way to spend a day, bouncing up and down on a load of trampolines. Jumpzone in Dublin is the perfect for a rainy day out, to unleash the child within you.
Indoor Skiing
Ireland really doesn't get enough snow to get your ski on, and not all of us can afford to jet off to the Alps every weekend. What we do have though are a few ski centres to keep you entertained and keep your skills sharp for when you finally do get some powder. The Ski Centre in Sandyford, Dublin is brilliant.
We do also have a great dry ski slope out in Kilternan. It's called the Ski Club and you can play on it year round to keep your skills sharp before you hit the European slopes in the winter.
Zip through the woods
For a seriously fun day out, head to the treetops for some ziplining fun. ZipIt Forest Adventures near the Dublin Mountains is an aerial adventure where you play in the trees, taking in spectacular views of the surrounding Dublin City. Strap into the harness and take to the skies.
High Flyers: Tree-Top Adventures in The Dublin Mountains
Things to do in Dublin: In Water
SUP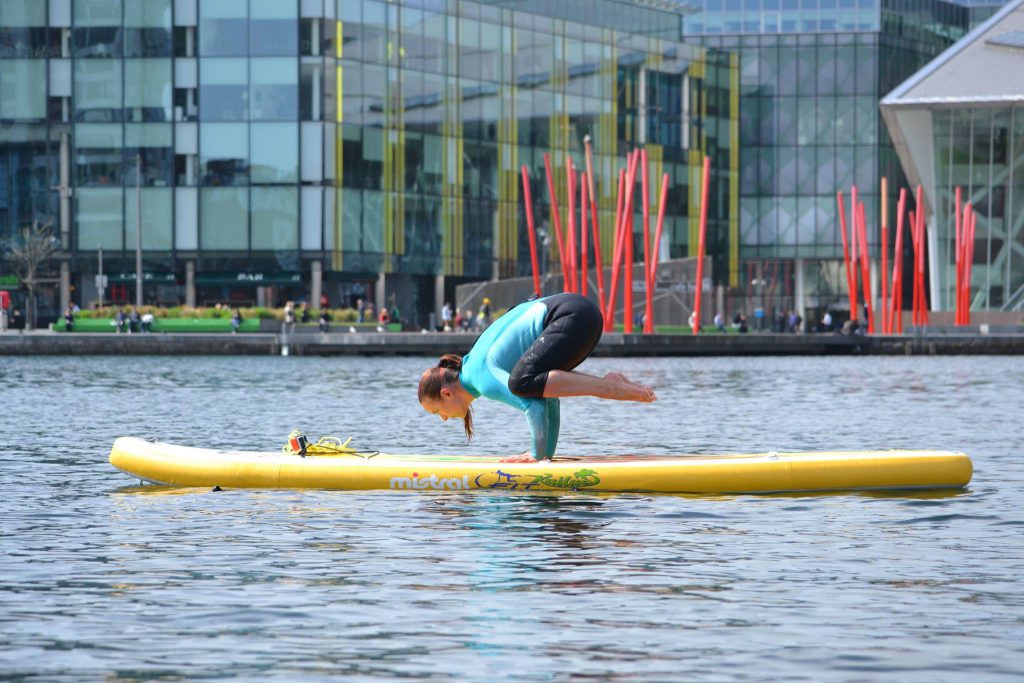 On a fine day, there are few things as relaxing as a spot of Stand Up Paddleboarding on still waters. SUP is the ultimate up and coming sport and Dublin has plenty of spots worthy a paddle.
Surfdock, based out of the grand canal docks have SUP sessions and SUP yoga. They also offer open water sessions in Dublin Bay for €45 and for those after a bit of a challenge, they have wave classes for €45 on Dollymount Beach.
Aboveboard is another provider of SUP out in Dun Laoghaire. Just hop on the DART stations or take the 7, 8, or 46A bus out.
5 Great Places to Get Your Stand up Paddle Boarding Fix in Dublin
Sailing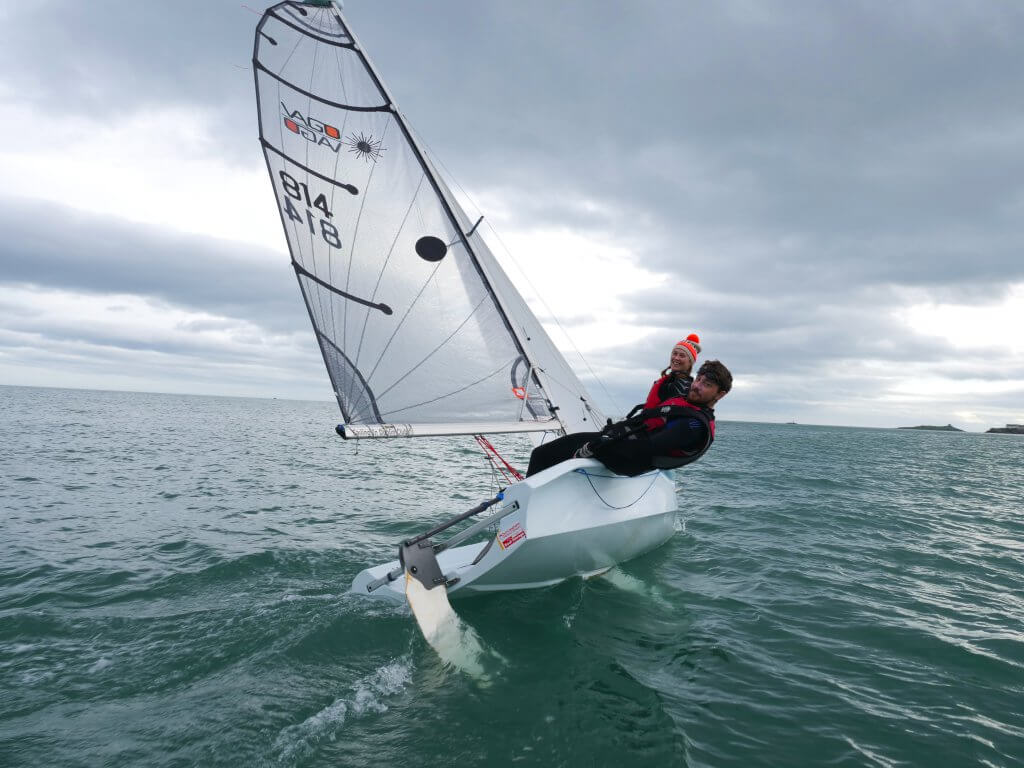 Venture out onto the high seas in a dinghy or on a yacht. Feel the wind in your hair and the salt on your lips as you dip your toes into the vast world of sailing, where you can go hardcore DIY on a dinghy to a luxury cruise on a yacht.
Gosailing.ie, where you get to sail a 54 foot ocean – going yacht in the Bay area and view Dublin from a completely different aspect! And if you are looking to upskill, then the Irish National Sailing School in Dun Laoghaire, where they claim that even the absolute beginner can learn to sail with confidence in only two weeks.
Also, the Sailing in Dublin Club (SID) is a small friendly club based in Dun Laoghaire, Co. Dublin, that offer the opportunity to sail regularly without having to buy a boat. The club provides a fleet of dinghies (1 and 2 person boats) and three yachts (max 7 persons) for sailing activities and competitions at a very low membership fee. Read on to find out about our day out on the Dinghies with the Sailing in Dublin Club!
Kitesurfing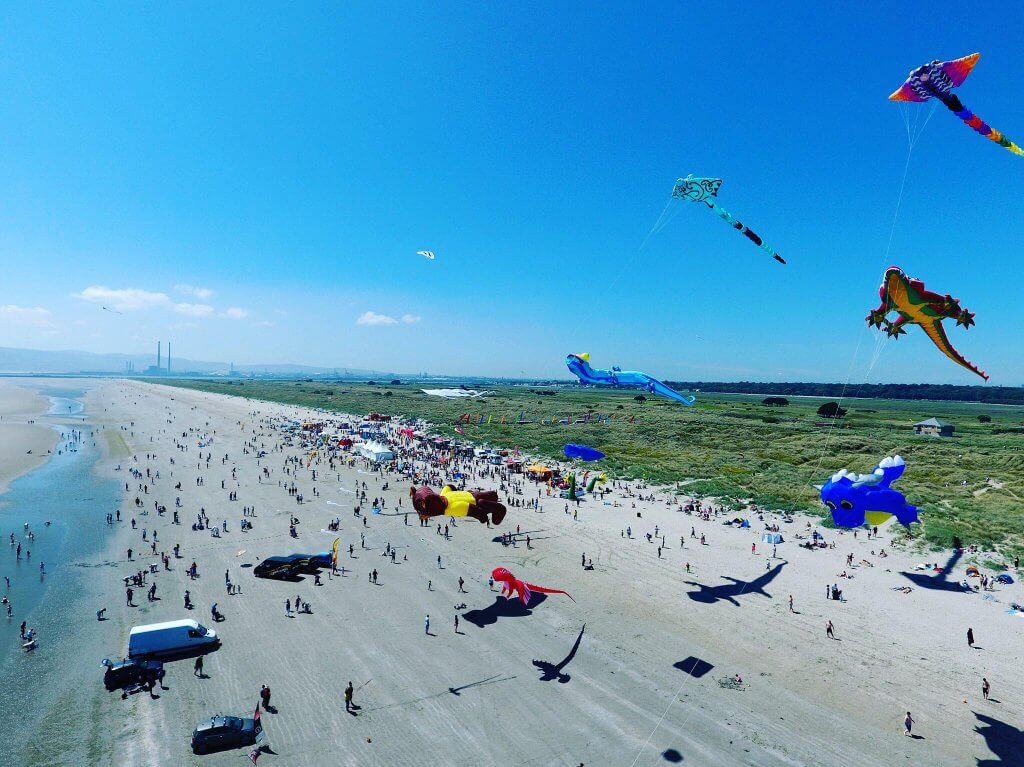 For a serious dose of adrenaline, try kitesurfing in Clontarf or Poolbeg. There is nothing more difficult yet rewarding than your first attempt to manoeuvre a kite while simultaneously wakeboard (speaking from experience!) But after several faceplants, you will get there and once you experience that first thrill, then there is no going back!
Pure Magic is a kite surfing and stand-up paddle boarding centre based in Clontarf, Dublin. They offer lessons for the complete beginner to the advanced riders who want to improve their trick repertory.
BigStyle Kitesurfing is another provider, and they are mobile which allows them to travel to different locations when the wind isn't working for Poolbeg.
Kayaking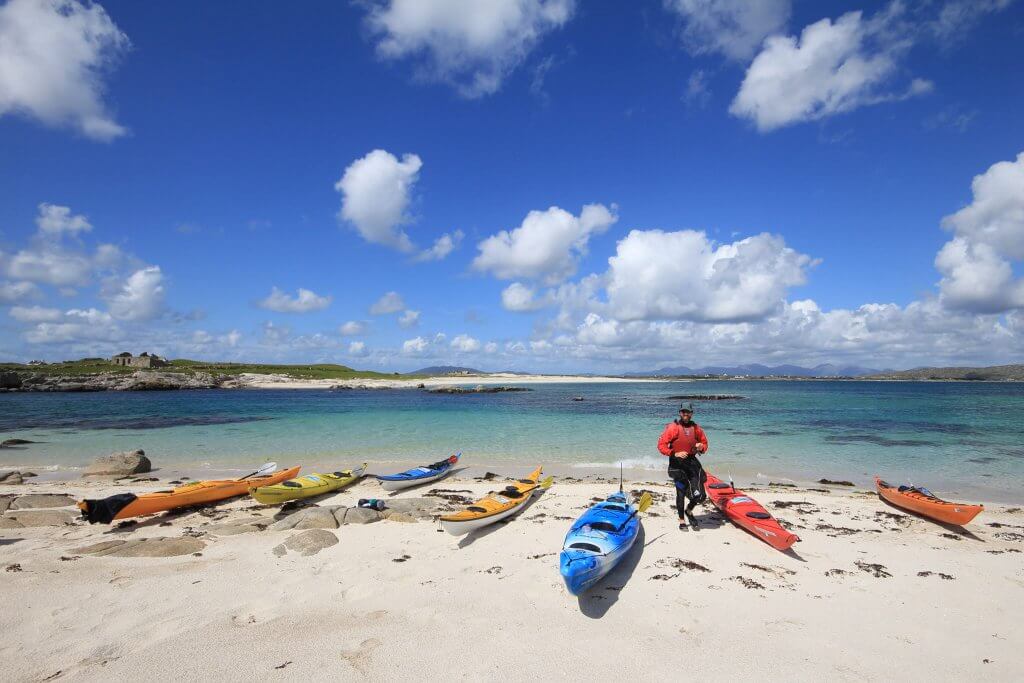 Kayaking is a great way to navigate the city, whether it be seeing the city from the Liffey, the Grand Canal or the sea. Take a look at our list of 4 Places to get your kayaking fix in Dublin. If you want city kayaking, Surfdock will get you sorted. Or head out to the seaside to explore the islands, sea caves, stacks, cliffs, beaches and seabird colonies with Shearwater Sea Kayaking in Howth.
Sea Swimming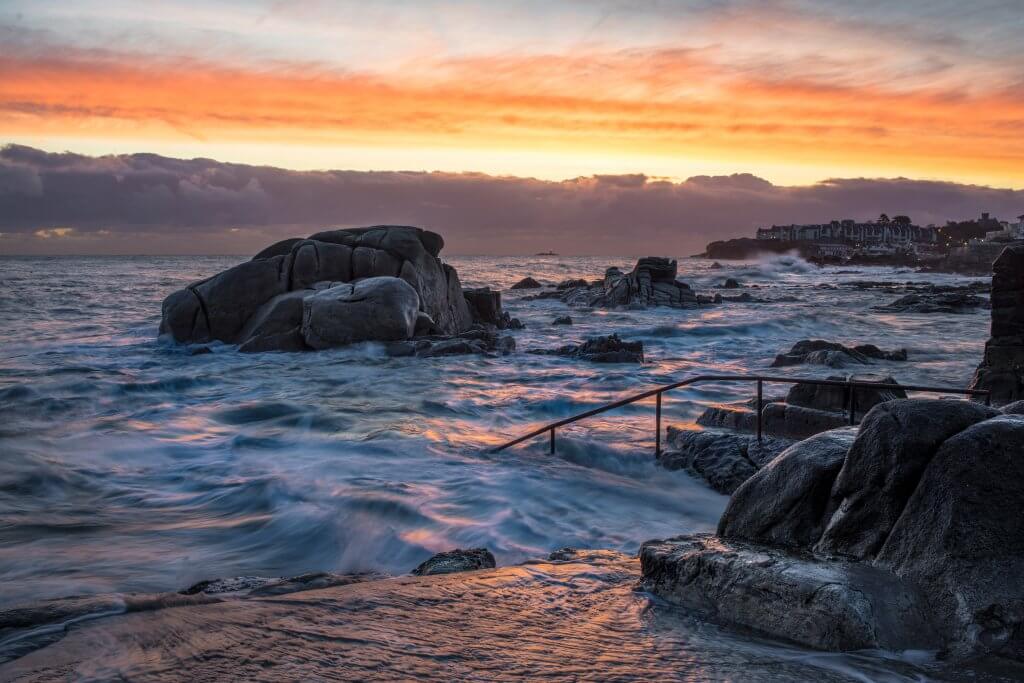 The good people of Dublin love a spot of sea swimming year round with little communities popping up all over the the coast that meet daily for a dip. The most popular hotspots are the 40 Foot in Sandycove and the Vico.
The Forty Foot draws crowds all year round. You can find people swimming off this rocky outcrop from 4am every morning in all conditions. It's easy to reach from the city centre via commuter trains. The Martello tower that overlooks Forty Foot features in the opening chapter of Ulysses and hosts a James Joyce museum, even if the author only lived there for a week. The brave among you may also want to join the congregation that tackles the Irish sea on Christmas Day.
Just a few kilometres around the coast from the Forty Foot is the Vico. Considerably quieter than its neighbour, the Vico has long been the choice of local naturists but fear not, those in togs are most welcome too. Once you've made it down the steep steps to the waterfront you'll be greeted by a deep, inky water that offers serenity just an hours drive from the capital. As you swim you'll be able to look across to the mansions on Sorrento Terrace and those lucky enough might also spot the resident porpoise.
If you want to test yourself then there is the annual Leinster Open sea series races to try your hand at.
Wakeboarding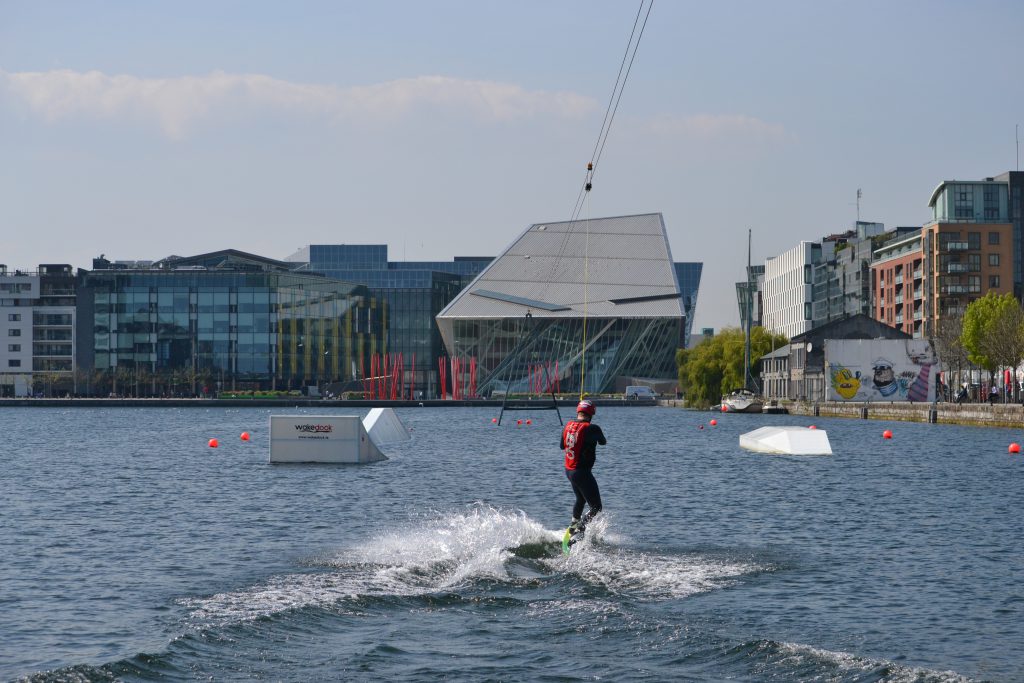 Wakeboarding could be a snowboarder's summer sport. Skill, adrenaline, and loads of fun, wakeboarding could be the sport for you. Down at the docks, is a little adventure hub where all the cool kids hang out! There lies the cable wakeboard park in the enclosed harbour, Wakedock.
Check out our Hard as Nails podcast:
Check out these for more gift ideas: