Dublin is one of the best cities to live in for adventure lovers. Whether you are a fan of the mountains or the sea, we have it all!
Here are nine of the best activities in Dublin for outdoor-lovers.
1. Kite-surfing on Dollymount Strand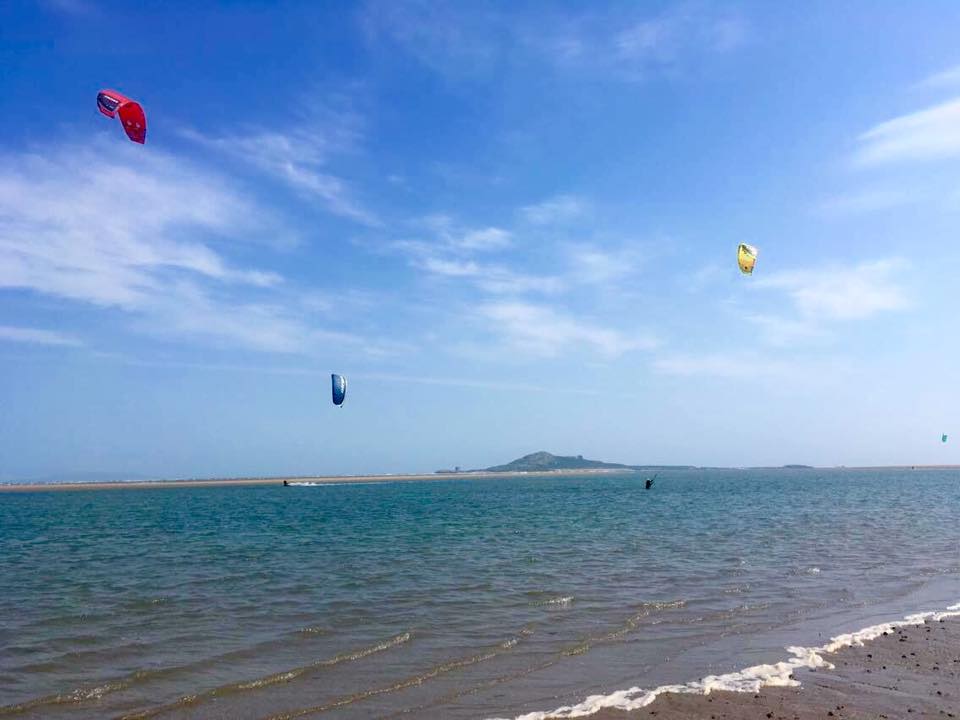 Located a 15-minute drive north of the city centre lies one Europe's best kitesurfing spots. Dollymount strand is a long golden beach with shallow, relatively flat water and reliable winds. Spring and autumn offer optimal conditions, however, you'll be treated to a colourful mosaic of kites in the sky throughout the year.
Essential information: Conditions are at their best for kitesurfing here when the wind is blowing south-easterly. This beach is suitable for kitesurfers of all abilities and is a great beach to learn the basics. Francois from Pure Magic is an enthusiastic teacher. Located in Clontarf he offers both private and group lessons throughout the year.
2. Mountain biking in Ticknock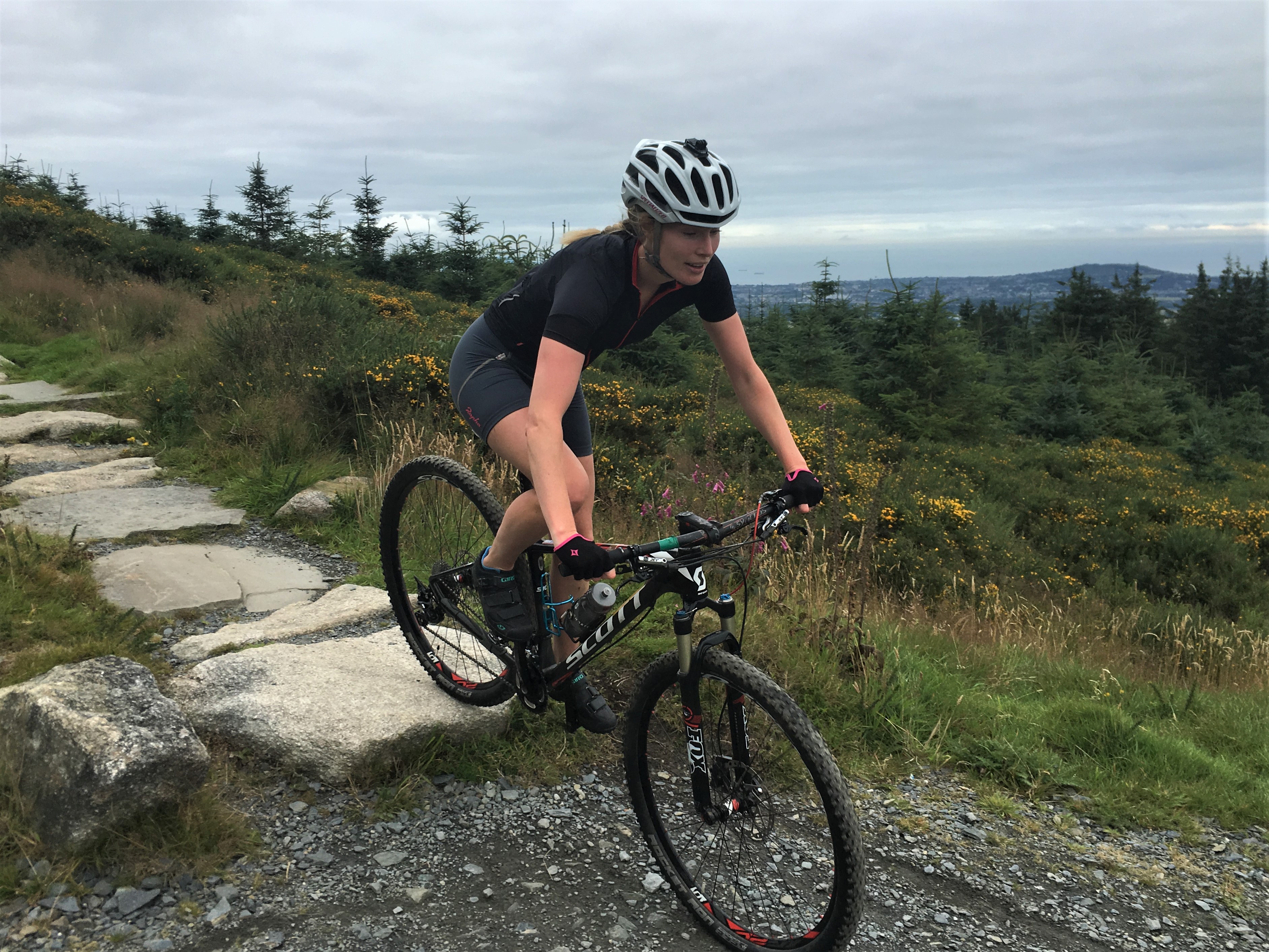 I love the fact that you can be at your desk in the centre of the city, yet within a 30-minute cycle you can be staring down at the metropolis beneath you. Nestled in the foothills of Three Rock Mountain, Ticknock has 13km of challenging trail on offer. The trails are fast, run and the views across Dublin Bay will put a smile on even the grumpiest of faces.
Essential information: Parking is available at the trail head should you wish to drive there instead of ride. The car park shuts at 4pm during winter and 9pm during summer. However, you are welcome to ride as late as you like if you leave the car at home. The trails are well marked throughout. Those who do not have their own bikes or are in need of a little professional guidance should check out Biking.ie which offers bike rental and skills workshops throughout the year.
3. SUP on your lunch break in the centre of the city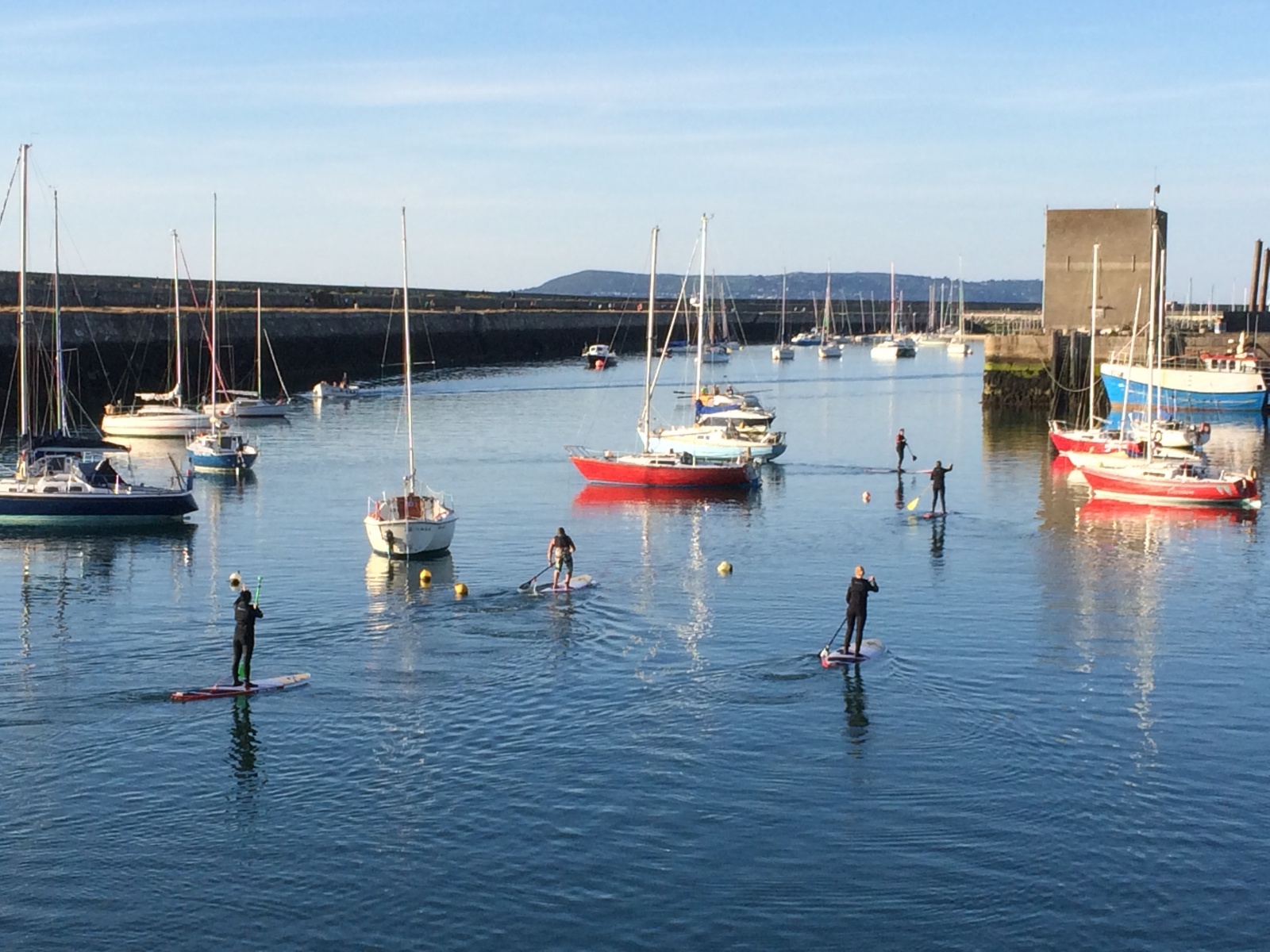 There's something quite surreal about paddling along the Grand Canal Basin while above you, people are rushing about their daily business in suits – it's pretty awesome and it's a great way to shake up your Monday-Friday, 9-5 grind.
Those wanting to make the most of the long summer evenings can also opt to head out of town. Howth, Malahide and Dun Laoghaire harbour all offer calm waters which are perfect for exploring by SUP.
Essential information: Surfdock located in Grand Canal dock offers SUP lessons and board rental. It also has shower facilities on site. Above Board offers lessons and board rentals in Dun Laoghaire.
Things to do in Dublin: The Complete Guide for Outdoor Lovers
4. Wakeboarding at Grand Canal Dock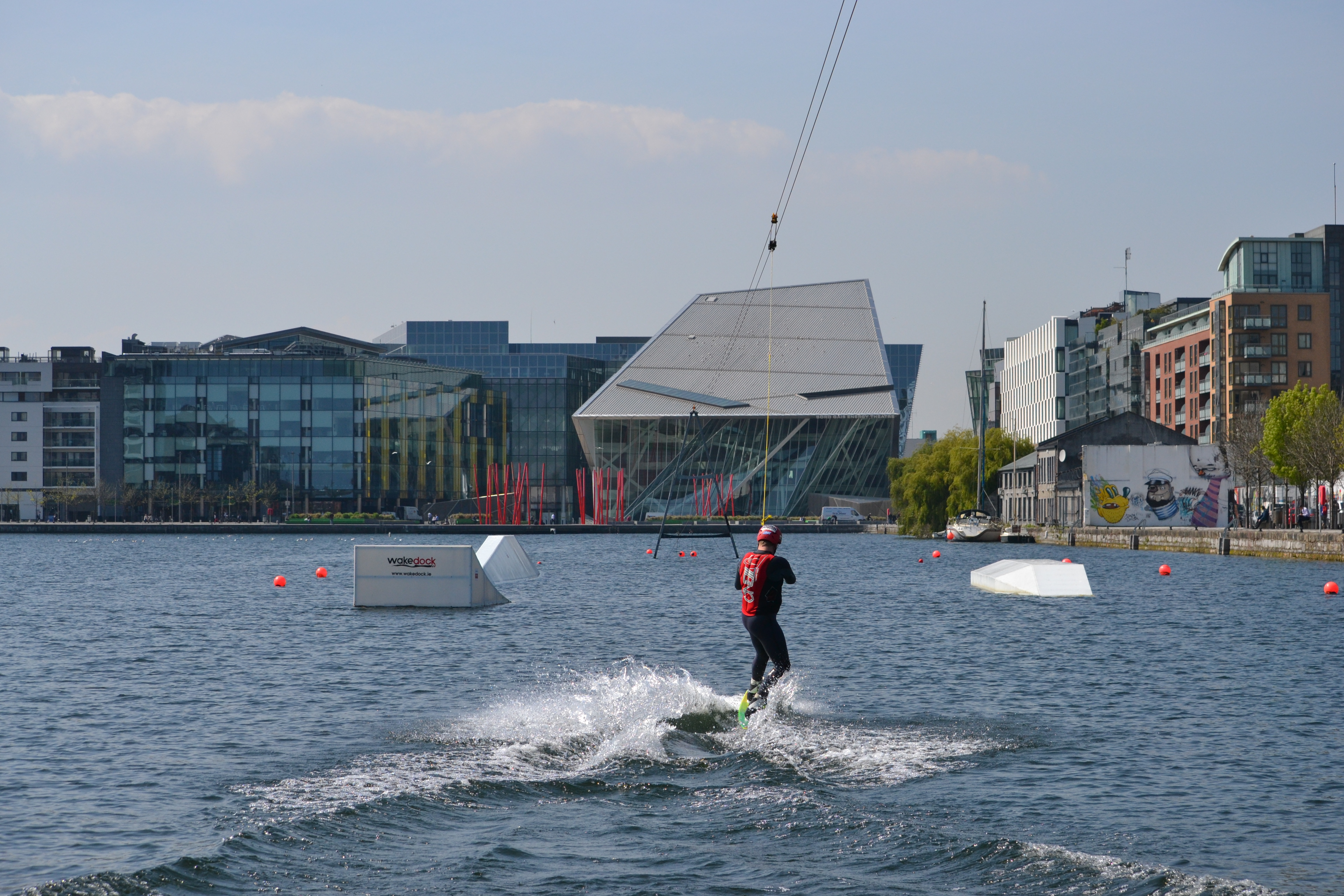 Sticking with the city centre, Wakedock is a brilliant new-ish addition to Dublin. This cable wakeboard park, located in the heart of the docklands is perfect for both beginners and expert wakeboarders alike as the speed can be adjusted accordingly. Those wanting to hone their freestyle skills are also catered for on the two kickers, slider and rooftop rail.
Essential information: Wakedock offers sessions throughout the year for individuals and groups. Lessons start at €60 while ride passes start at €25. However, you can bulk buy ride passes if you intend on becoming a regular which will reduce the per ride cost.
5. Rock climbing in Dalkey Quarry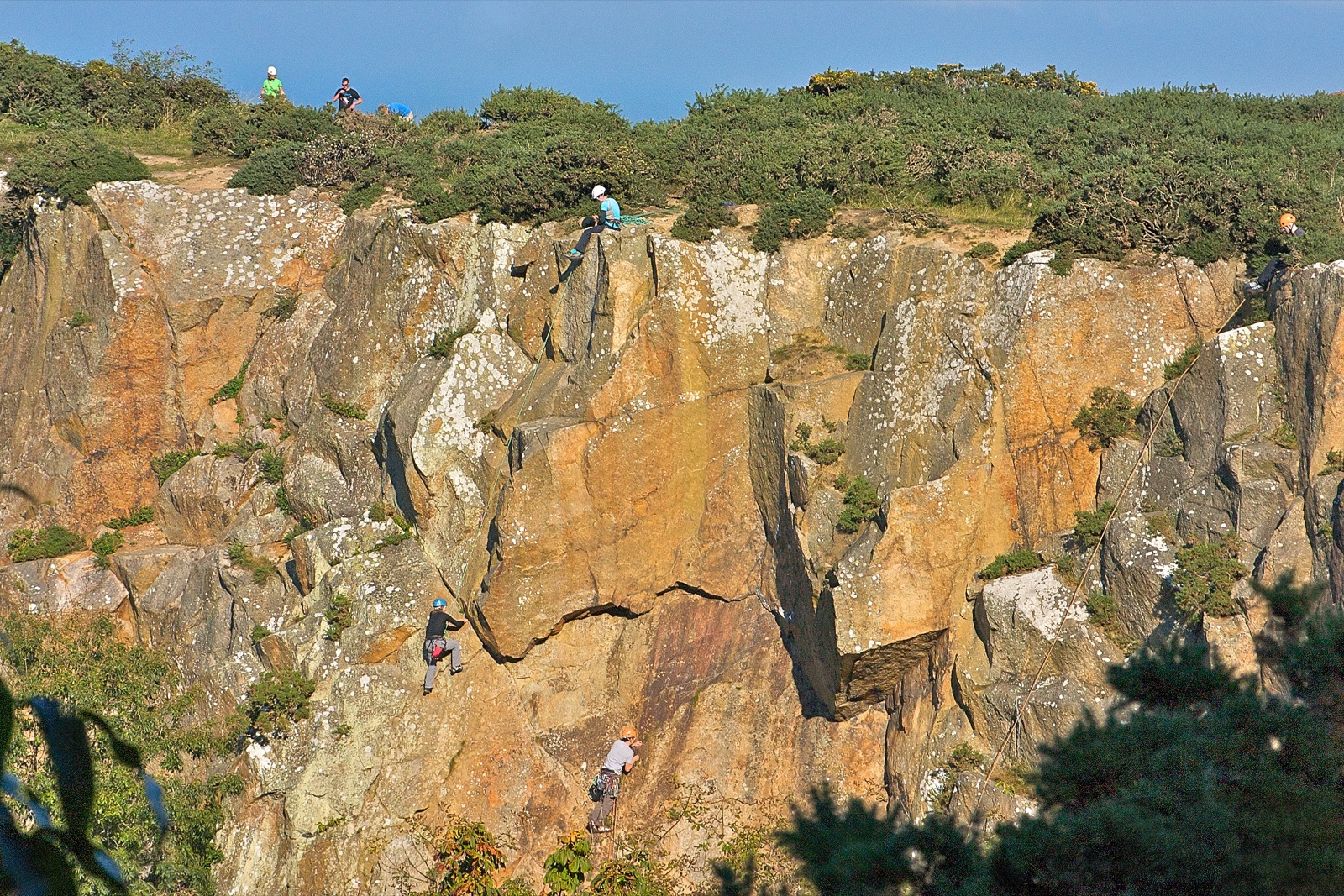 A thirty-minute DART ride from the city centre will land you in Dalkey Quarry which offers some sensational rock climbing.  Offering a maze of narrow paths leading to a huge variety of routes (from beginner friendly to super advanced), even the most regular of visitors to this place never tire of it.
The quarry itself has been split into three areas, West Valley, East Valley and Upper Tier, each offering a huge variety of routes – slabs, cracks, chimneys and steep blocky overhangs. You name it, it's probably there somewhere. The views over Dalkey town and across Dublin Bay to Howth also make climbing here all the sweeter.
Essential information: Dalkey quarry is easily accessed from the city centre – it is a 30-minute DART ride and a short walk to the entrance of the quarry. There is also plenty of parking available if you wish to drive. If you are new to climbing fear not, Dalkey Quarry is the perfect place to learn. Adventure.ie offers both weekend and weekly courses.
6. Road riding pretty much anywhere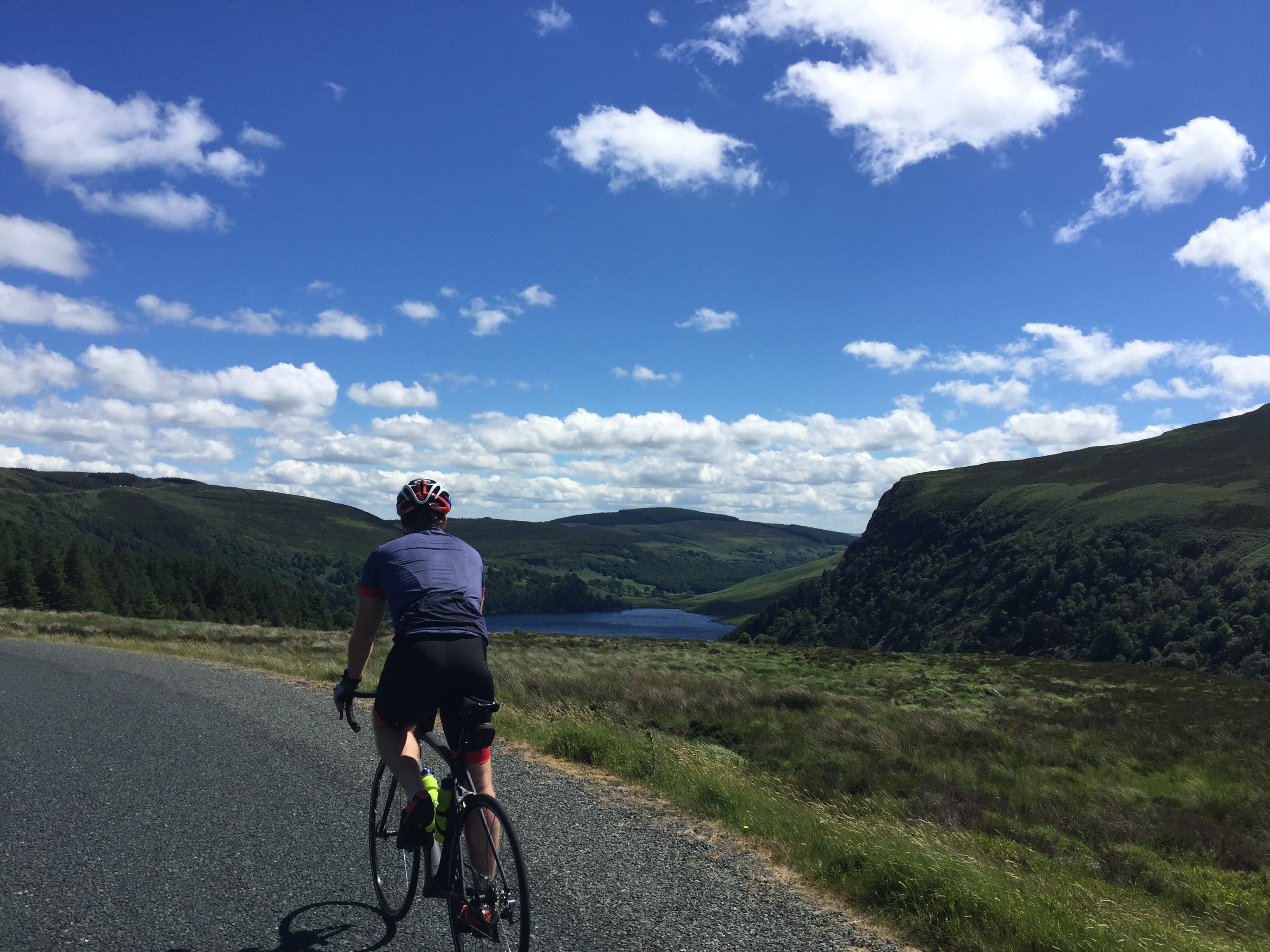 Scenic roads are plentiful close to the city centre. Whether you fancy a low-key coastal jaunt or some lung-busting climbs you will be well catered for. Enjoy unrivalled sea views by heading either north of the city to Howth Head or south of the city out towards Bray and Greystones – beware though, both routes have a couple of sneaky climbs thrown in.
Those looking for something even more arduous should head for the hills, well the Dublin Mountains to be precise. A ride up to the masts at Ticknock is a great ride for those who are a little time poor, while a ride out into the Wicklow Mountains along the Sally Gap is a must for those with a few more hours to spare.
Essential information: If you are new to road cycling, it might be a good idea to check out one of the local triathlon or cycling clubs as they will offer beginner friendly rides. They are a great way to discover new routes, meet like-minded people and of course, to find out where all of the best coffee and cake stops are.
7 Fabulous Hikes on Dublin's Doorstep
7. Hit the water and go exploring by kayak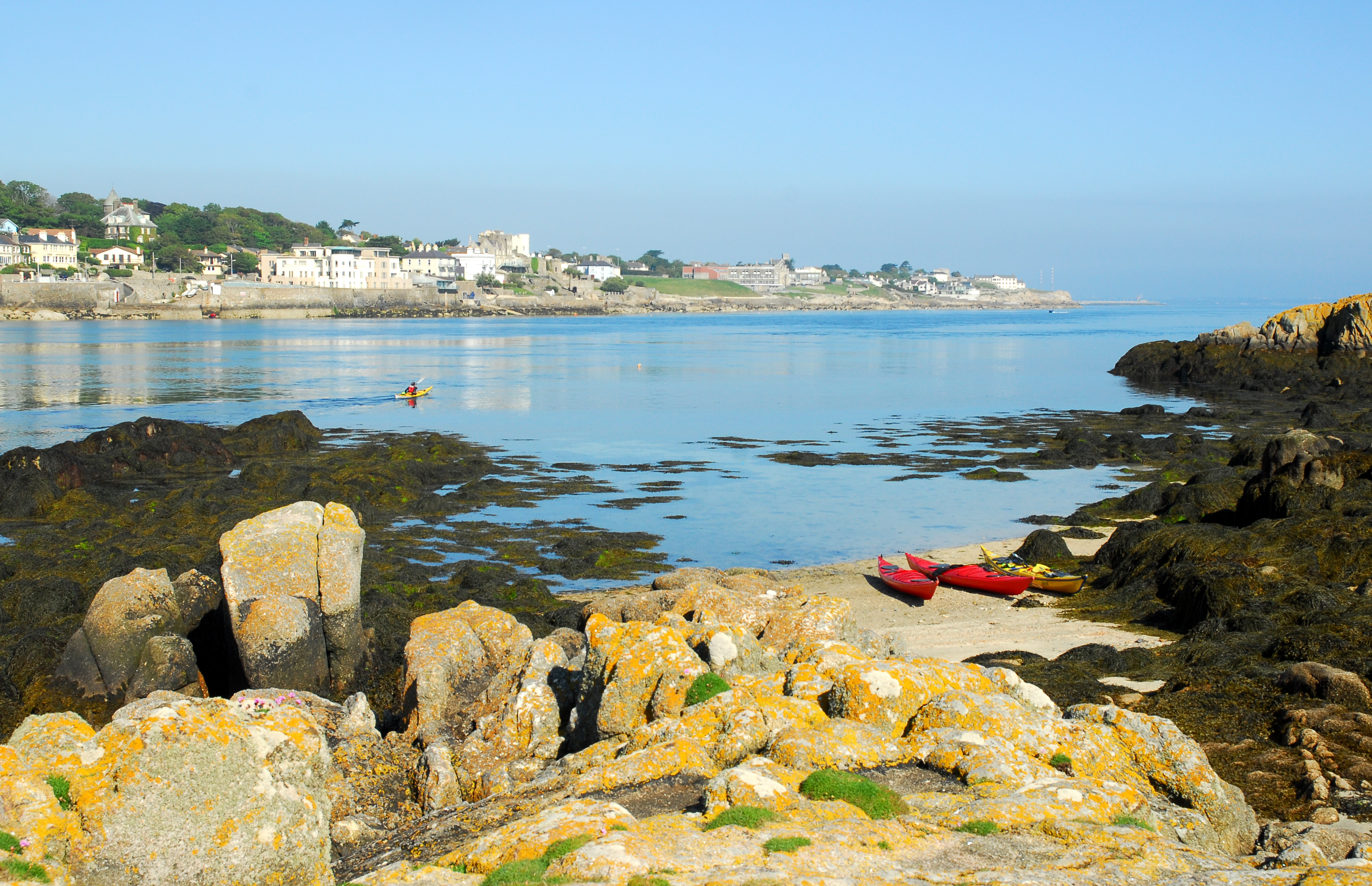 Whether you're fan of the white water or prefer sea-bound adventures, you have it all in Dublin.
Located right on the sea, we have endless opportunities for exploration by kayak. From Howth, you can amble around the headland or even go further afield and circumnavigate one of the nearby islands. On the southside, Greystones, Bray, Dalkey and Dun Laoghaire all offer launching pads from which you can explore the stunning coastline.
Further inland, The River Liffey which runs from Kildare all the way into the city centre is really popular amongst paddlers who don't mind negotiating the odd weir or two. Each year this section of the river up to Island Bridge just outside the city centre hosts one of the most challenging marathon kayaking races in Europe – The Liffey Descent.
Elsewhere, kayaking enthusiasts can opt to take on quieter sections of the river, avoiding the weirs, or take a jaunt along the Grand Canal, which offers a whopping 131km of calm waters waiting to be explored. Outdoors Extreme offers total beginners the opportunity to try their hand at kayaking offering hour-long sessions in the city centre for just €15.
Essential information: Novice kayakers are advised to join one of the tour providers or clubs if they are hoping to head on a Liffey adventure – those weirs are very tricky to navigate and require a lot of experience. Kayaking.ie offers guided river and sea kayaking trips.
8. Take a Detour with GreenAer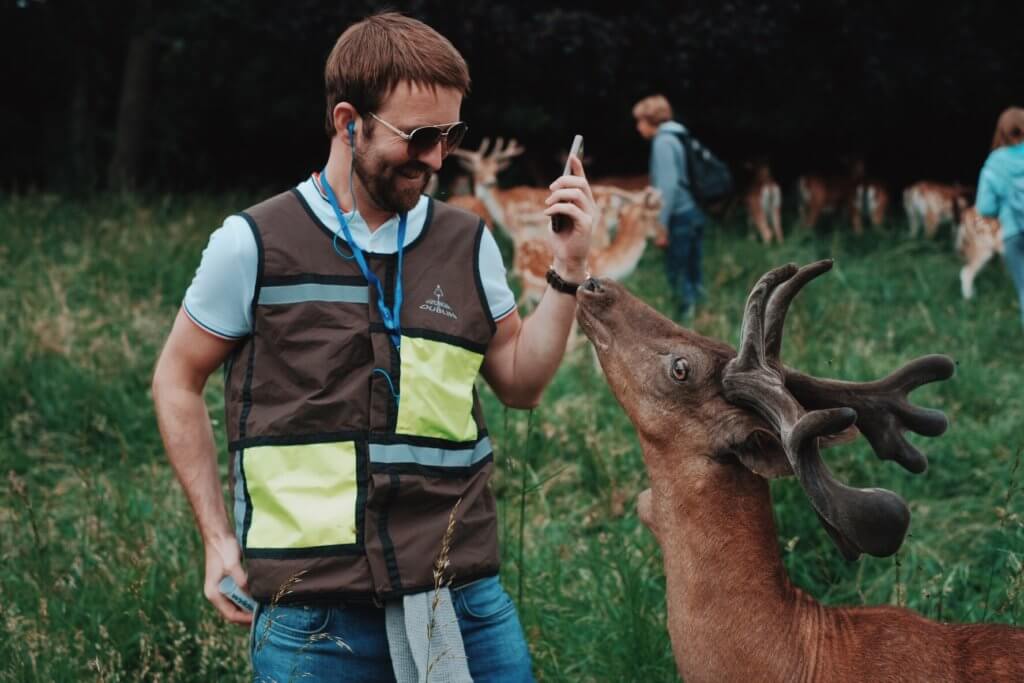 The electric bike is the future of green transport and we are already mad fans. They are the perfect way to explore Dublin city and its surroundings. Rent an E-bike from GreenAer or if you don't know the city well, take a Detour! Let lead guide and Dublin native Stephen Wilson take you exploring on one of their three Dublin routes.
You have a choice of the Phoenix, which is a two and a half hour spin starting off in Dublin's historic city centre, visiting all the hotspots all the way out to Dublin's magnificent Phoenix Park. The Southsider is a three and a half hour pedal out the Southern Coastal route through Irishtown and onwards to Sandymount Strand and Dun Laoghaire, where if you are feeling brave you can have a dip in The Forty Foot, a favourite spot for Dublin's brave sea swimmers! After that, it's onto the picturesque Dalkey and Killiney. Finally the longest on the list, the Northsider is four and a half hours long and takes you out to the historic and truly magical Howth.
Essential Info: This is not just for tourists, we're natives and we had a ball when we did the Howth Detour! The Phoenix cycle usually costs €65 but is currently on special offer for €45. The Southsider is usually €85 but is now on offer for €65. And the Northsider is usually €90 but is currently on offer for €70. You'll find out all the information you need on the Detours or GreenAer website.
9. Take the plunge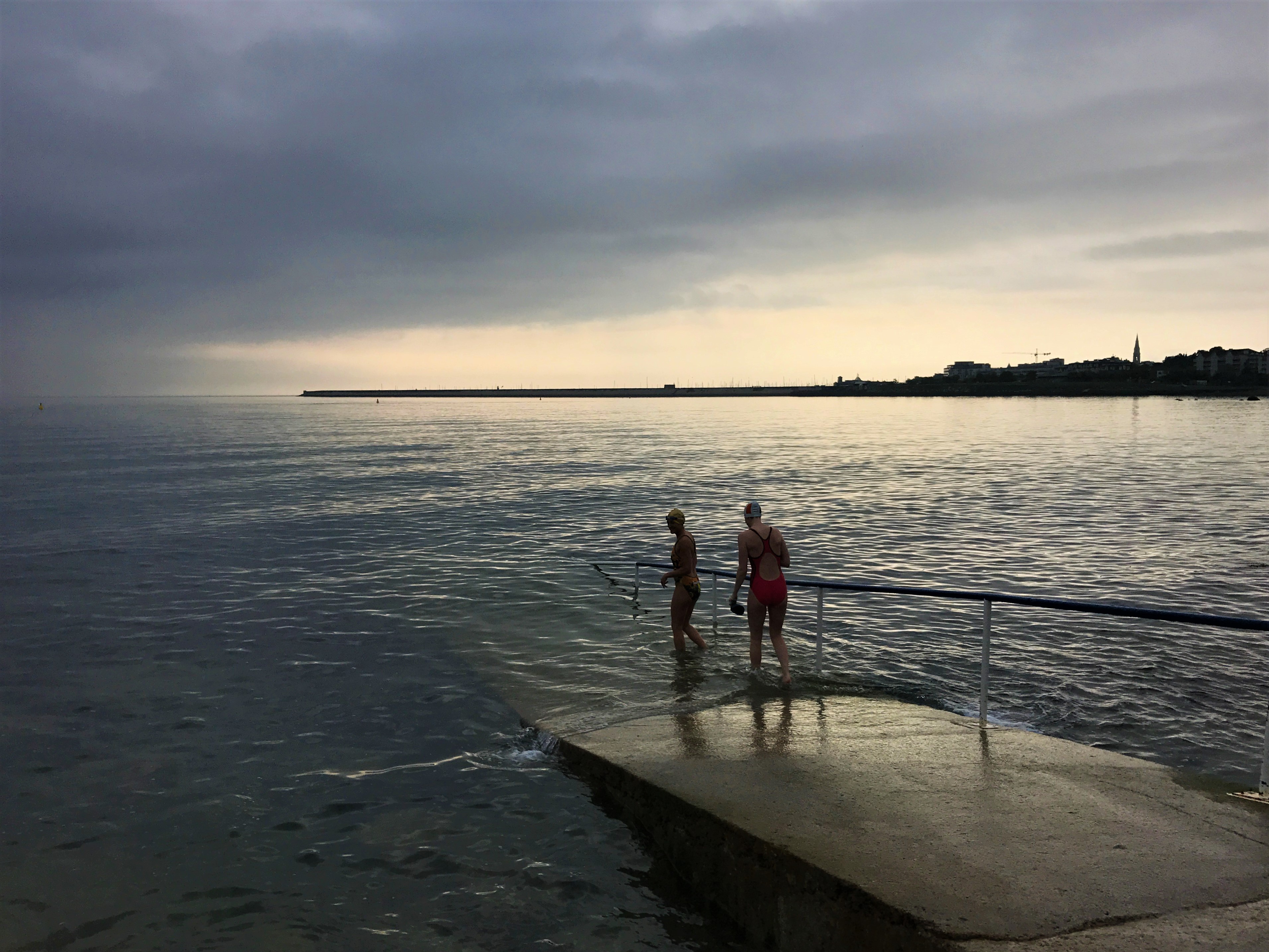 There is nothing more exhilarating than plunging into the chilly waters of the Irish Sea. If you don't believe me, you have to try it for yourself and I promise you will be joining the crowds of people that gather at Dublin's swimming spots on a daily basis, come rain, hail or shine.
The Forty Foot is, without a doubt, the most famous swimming spot in Dublin, you will find bathers here throughout the day. Smaller groups gather across the county in Salthill, Killiney, Portmarnock, Skerries and Malahide.
Essential information: If you are hoping to become a hardy year-round swimmer, it is a good idea to start out in summer, easing your way through autumn, and into winter. Hopping into the water for the first time in mid-winter can be a bit of a shock to the system.
Check out our Hard as Nails podcast:
Like this? Check these out: