It's about time you headed to the rebel county for a dose of adventure. Here we've compiled a list of some of our favourite things to do in Cork. 
Cork, where tradition meets contemporary, a cosmopolitan, university city (evident from the number of coffee shops on every corner) Cork city is one of Ireland's most hip cities. But make sure to step outside the bright city lights and explore Cork county, its rugged plains has so much to offer the eager explorer. There are loads of things to do, be it a moonlight paddle on the waters at night, a stroll through Fitzgerald's park, or a sea safari. Head to the rebel county for the weekend, be it alone, or with friends and bask in its beauty.
Things to Do in Cork: On Land
Take a Hike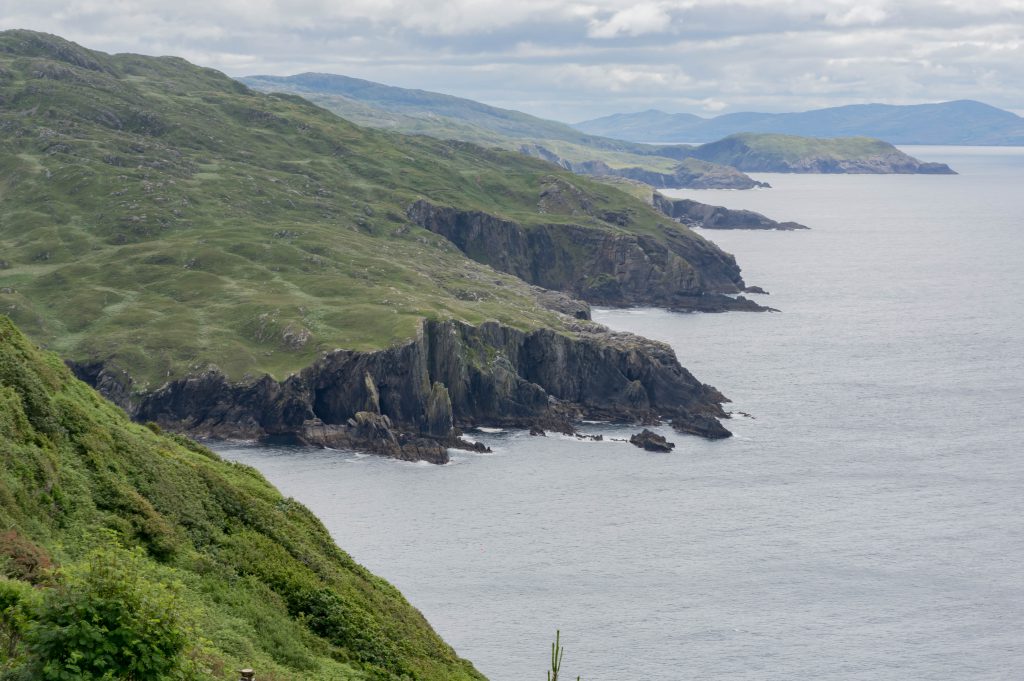 Cork has so many trails, ways and climbs for you to explore. If you fancy a cliff walk then Ballycotton cliff walk is the one you want. A stunning 8.5km cliff track from Ballycotton village to Ballyandreen beach. If a climb is what you are looking for then head for Hungry Hill, a 685m climb in the Caha Mountains of Beara. There is a tough 13km route there to test your abilities on. For a stunning walk along the inlet in Cork Harbour, walk the old railway line to from Carrigaline to Crosshaven. If you are not quite sold, here are six more suggestions for the best hiking routes in Cork, which include the Old Head of Kinsale and the Sheep's Head.
Explore Cork's Islands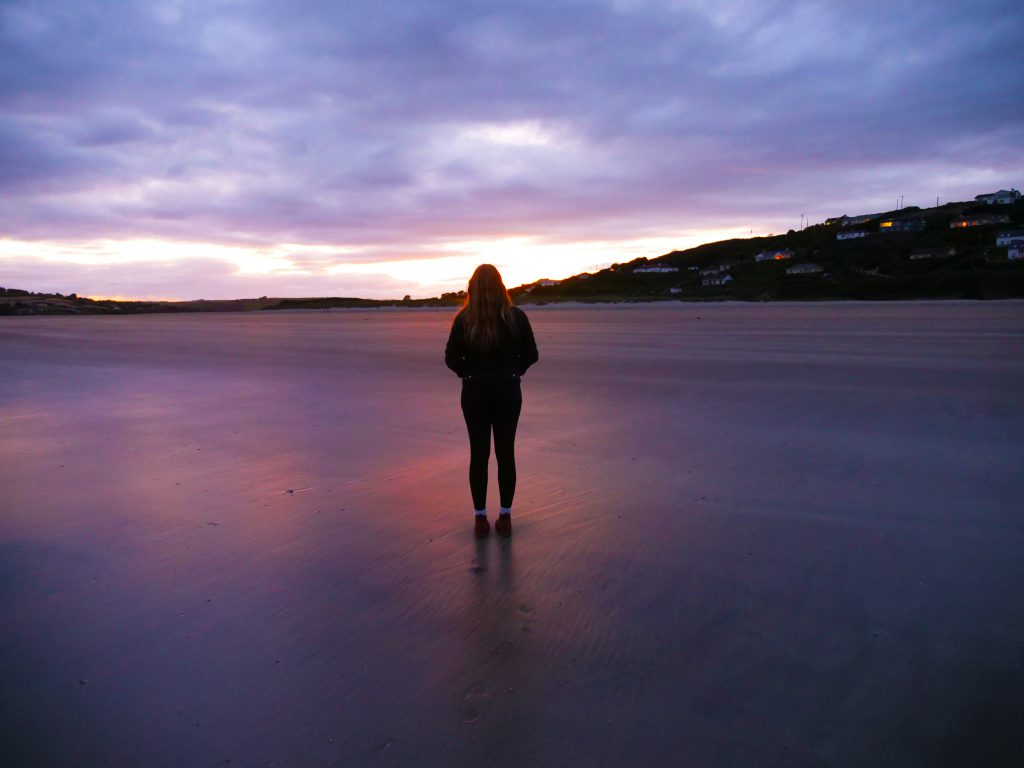 You may be surprised to learn that Cork has seven inhabited islands in the West Cork Islands group and plenty more that are uninhabited but open for exploration! Sherkin Island, outside the quaint fishing village of Baltimore in West Cork, boasts some of the best scenery in Ireland. Cape Clear is Ireland's southernmost inhabited Gaeltacht island and is filled with bustling harbours, dramatic sea cliffs and home to some incredible wildlife – whales, leatherback turtles, sunfish, dolphins and sharks are all regularly spotted in the surrounding waters.
Bere Island has a rich history as is evident from the abundance of archaeological sites including ring forts, standing stones, wedge tombs, Martello towers and the old military barracks. Then there's Dursey Island, home to Ireland's only cable car. It is the only cable car to traverse open sea water in Europe. Garnish Island is the place to be if you want to see seals. It has a micro-climate unlike anywhere else in Ireland, so you will find exotic plant life not normally found in Ireland.
Spike Island is the one to go to for tours. And last but definitely not least is Inchydoney island, find out why we love it so much and why you need to plan your own trip to Inchydoney here.
Take a look at our full list of the best islands in Cork to visit.
Get the Bike out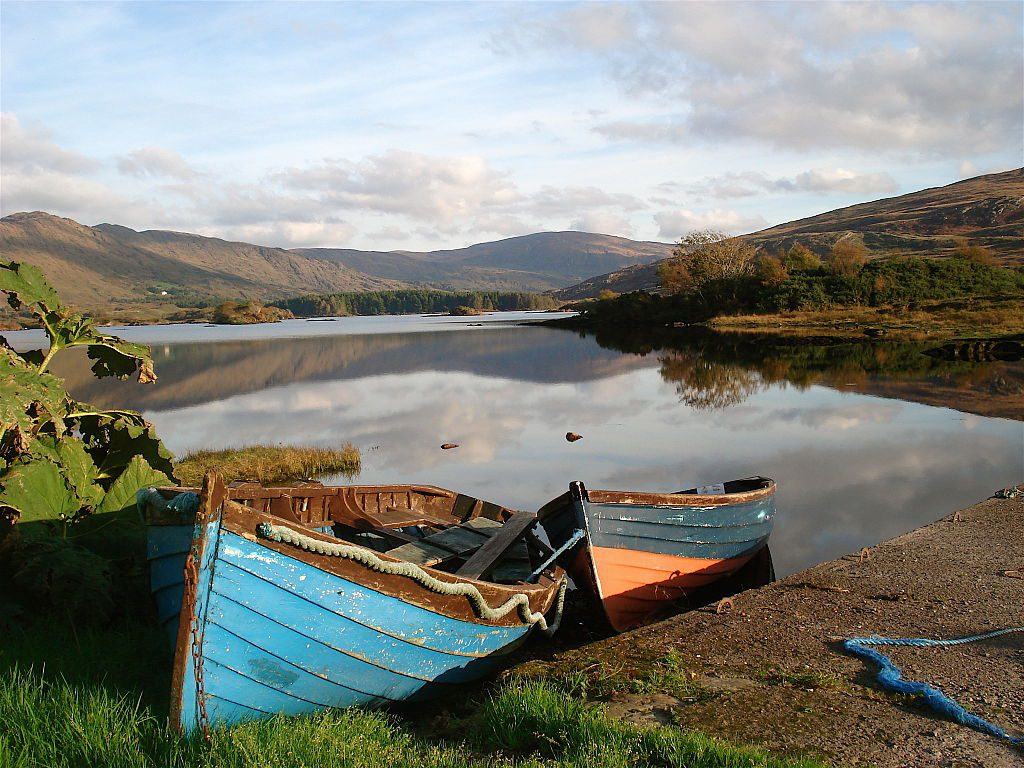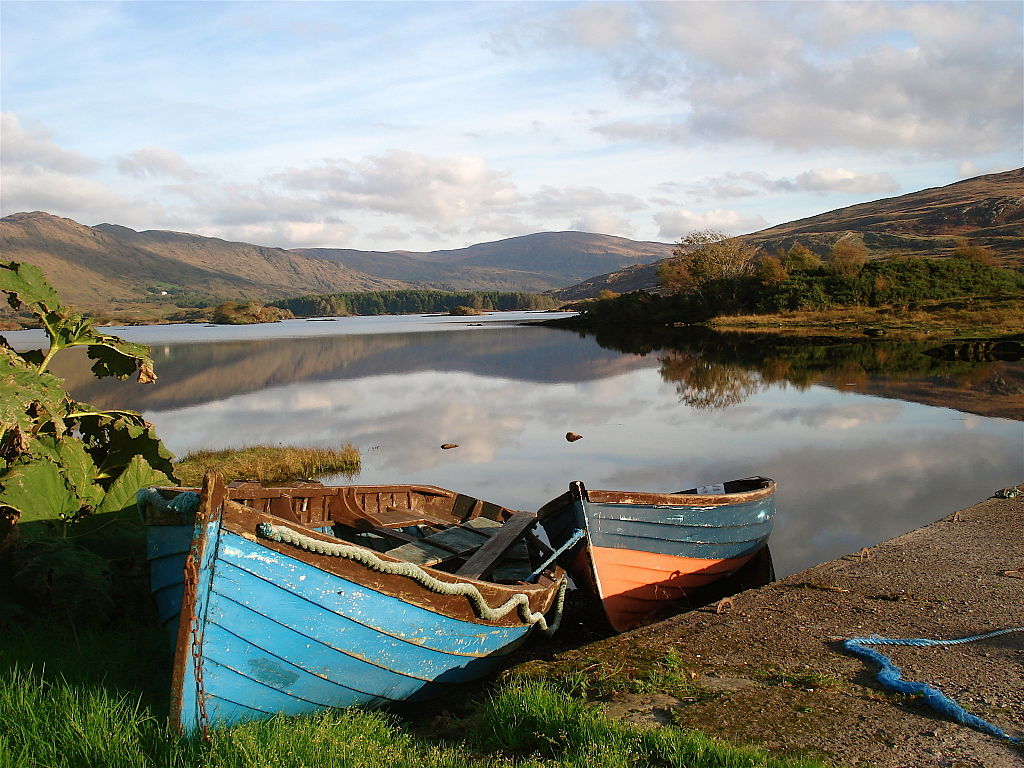 The first thing you notice when you get out of Cork city and into the countryside is the number of people out on their bikes for a spin, which we just love seeing! There are so many incredible cycling routes in Cork to try out. Some of our favourites include The Beara Way Cycling route and Sheep's Head route. Also, there is a truly beautiful cycle along the coast of Kenmare that you should definitely put on your bucket list. You'll be able to hire bikes and electric assisted bikes from Cycle West Cork if you don't want to lug your own along.
Look at the Stars
On a clear night, head to Lough Hyne to look up and gaze at Cork's starry skies. If you are staying in Cork city than Blackrock Observatory is a must. A castle turned stargazing observatory, this place ideal for families to behold the wonder of stars and space.
Things to Do in Cork: In Water
Go for a moonlight paddle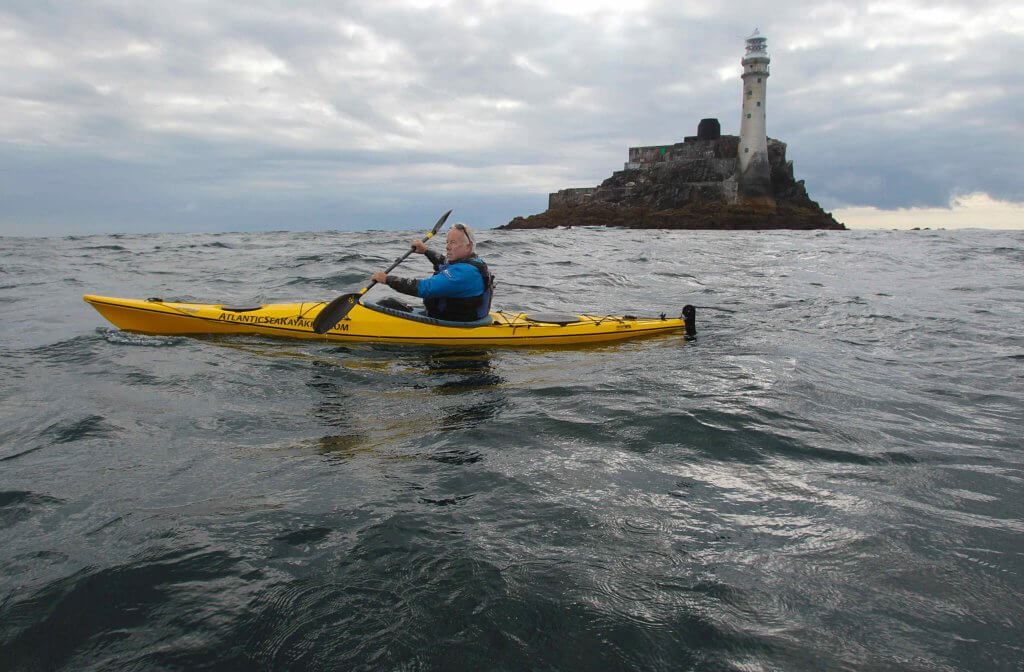 There are few experiences more potent in life than that of kayaking by moonlight, and few places do it as good as Cork. Atlantic Sea Paddling was voted as one of the top 10 alternative tours in the world by Trip Advisor. Experience sunset, seabirds and the stars above as you make your way across either Castlehaven Bay or Lough Hyne in West Cork. We promise it will be the best €50 you ever spent. Nothing sounds more idyllic than a paddle underneath the starry sky, with bioluminescent plankton lighting your way as you go. This is not one for competitive paddlers, it's to slow down, take it easy and marvel at nature. Check out our experience of city kayaking in Cork.
Go in Search of Whales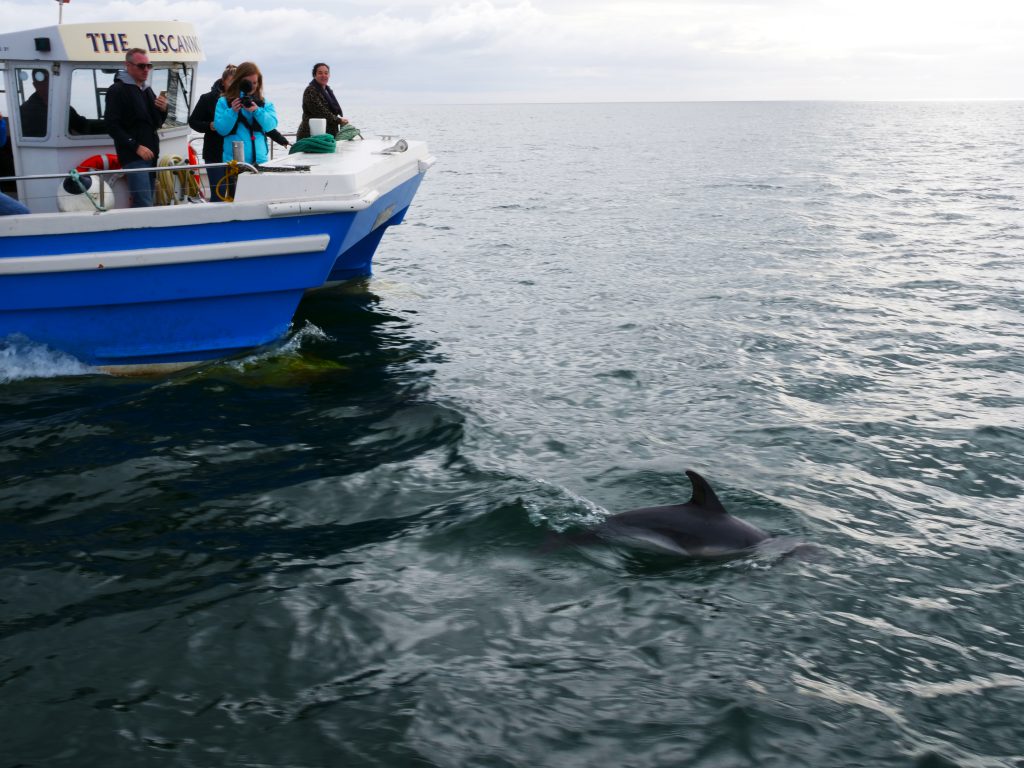 Cork is legendary for its whale watching voyages and few do it better than Whale Watch West Cork. The boat Voyager leaves Baltimore Harbour daily at 9.30am and 2.15pm. Dress warmly and bring snacks and pray to the gods that you will spot a few of the following; minke, fin, humpback whales, common dolphins, harbour porpoises, seals, turtles, basking sharks or all of the above! The tour takes around four hours and is so worth giving up a morning/evening for.
Take a Sea Safari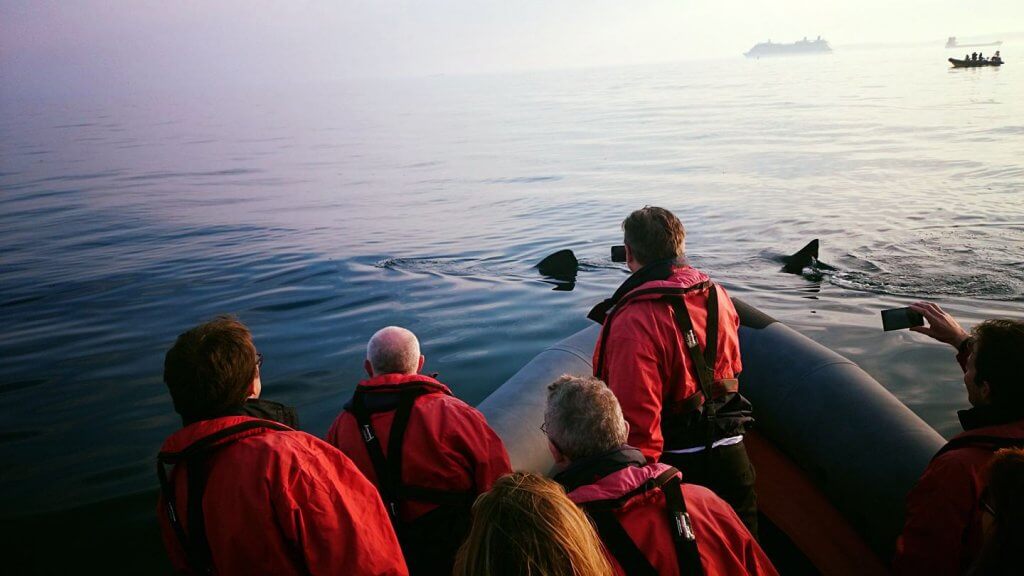 For something a bit faster and more adrenaline fuelled, opt for a sea safari. The excursion combines high-speed thrills, history, culture and of course, best of all, wildlife! Operating out of Cork Harbour, Cork Sea Safari is quickly becoming the thing to do on Cork's thriving tourist circuit.
Go Coasteering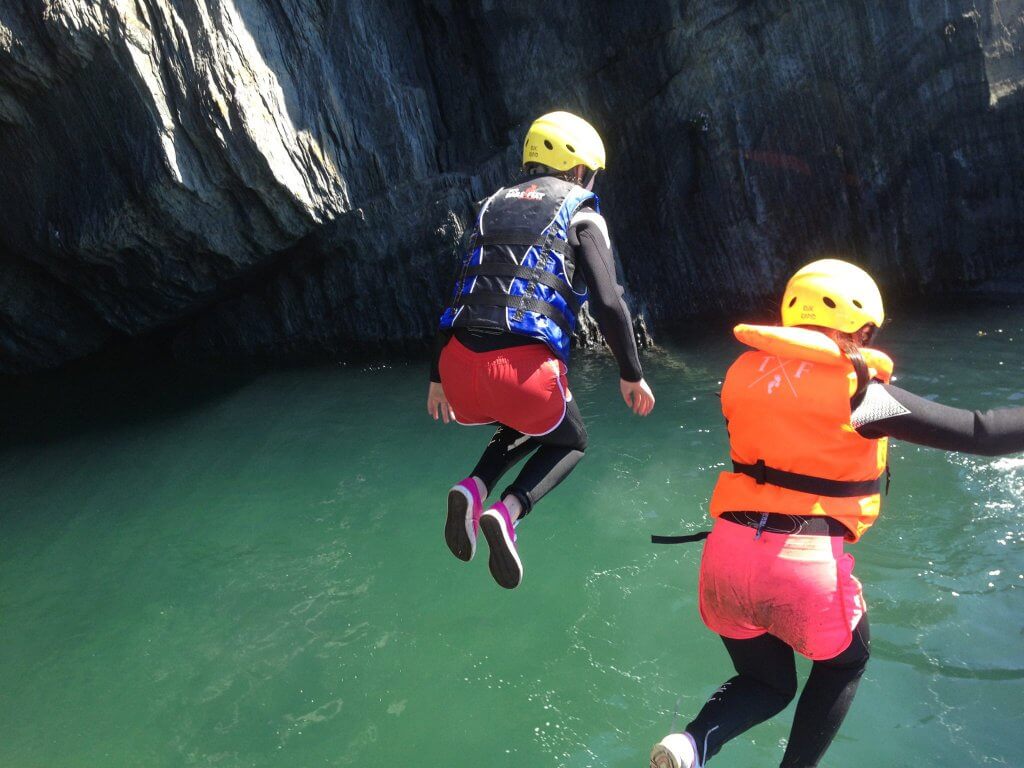 Still a relatively unknown pastime in Ireland but that is beginning to change. Coasteering has everything the intrepid explorer wants; scaling rocks and cliffs and jumping off them! Explore some of Ireland's most scenic coastline on the Kinsale Ireland Coasteering experience. Kinsale Surf School also offers surfing, yoga and SUP if coasteering doesn't take your fancy.
Check out our Hard as Nails podcast:
Like this? You should check these out: