Jasper Winn explores the unexpected pleasure of city sea-kayaking in the Rebel City and offers information on other urban paddling opportunities.
More than half the world's population are now counted as urban dwellers. We've been heading that way since mankind first learnt to balance one stone on top of another and civilisation became all about building things; walls, pyramids, sun temples, raths, castles, towns and – above all – cities.
But, human nature being what it is, once most of us decided to become metropolitan dwellers, large numbers of us wanted to get out of town and back to nature again, even if only for short periods of running, walking, biking, paddling or climbing.
Exploring the city
Lately, though, there's been a growing trend to use the cityscape as a wilderness challenge in its own right. Squint your eyes just a little bit and an urban sprawl becomes a three-dimensional playground of cliffs, lofty peaks and narrow canyons.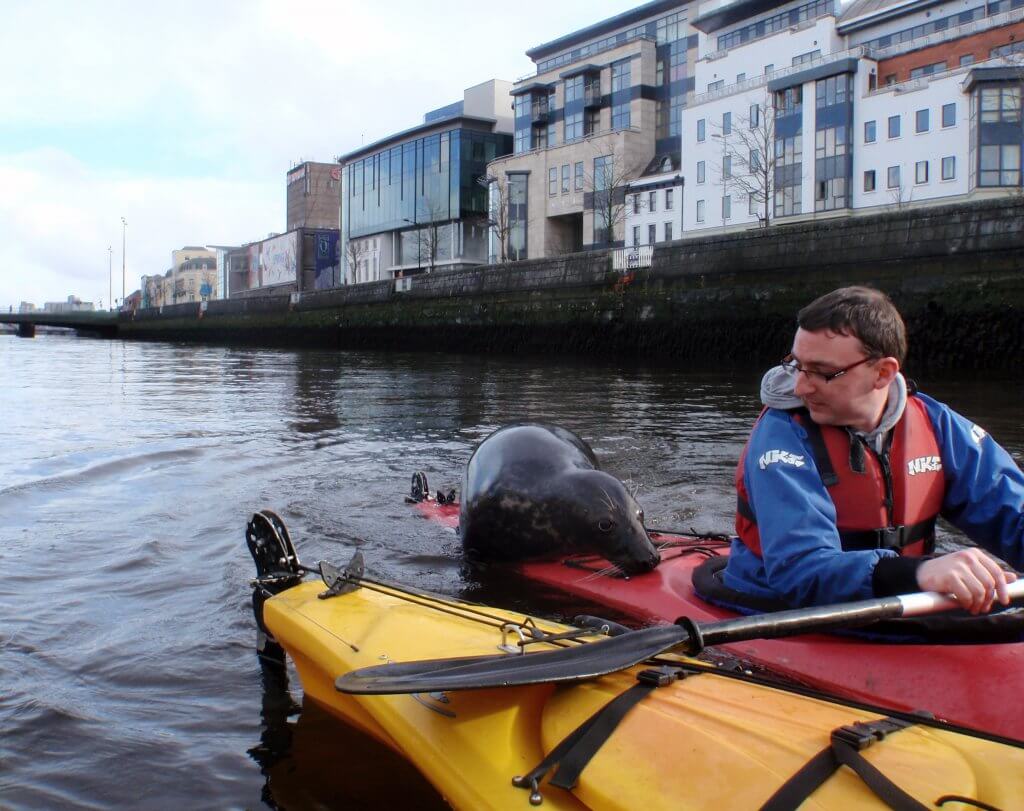 Climbers from the late 19th Century onwards, with their ascents of church spires, monumental buildings and high rises, were probably the first to take an 'outdoor' wilderness activity and try it out in the metropolis. Now, though, they've been followed by urban mountain-bikers, free-runners, adventure racers and base jumpers. And by city sea-kayakers.
6 of the Most Scenic Walking Routes in Cork 
There are urban paddle opportunities and challenges wherever seawaters, and their tides, run into cities to lap harbours and quays and break built-up landscapes into islands. Think New York, Stockholm or Venice. Think Cork.
Cork is ideal for city paddling. Its history, and much of its present is all watery. Originally a marsh – an Corcaigh – where the River Lee met one of the world's largest natural harbours, it became a merchant city of quays and wharfs built along numerous tidal channels and river tributaries, two of which still split around the central city island forming a five-mile circumnavigable loop.
Kitting up
Jim Kennedy of Atlantic Sea Kayaking has run kayak trips in Cork city for years now. The success and reputation of these trips and courses in West Cork, Mexico, Venice and Croatia, convinced the Port Authorities to grant the necessary permissions, whilst an alliance with the Clarion Hotel and Boardwalk Bistro provided a private pontoon base, as well as showers, a bar and a restaurant at the end of trips.
I join Jim, two of his paddle guides, Barry O'Connell and Eoin Crockett, and a small group of Irish, Welsh and English for a night paddle. It's a drizzly winter evening, and the city lights are blurred in a fine mist. We kit up in cagoules, personal floatation devices (PFDs) and spray-decks by the Eamon de Valera Bridge.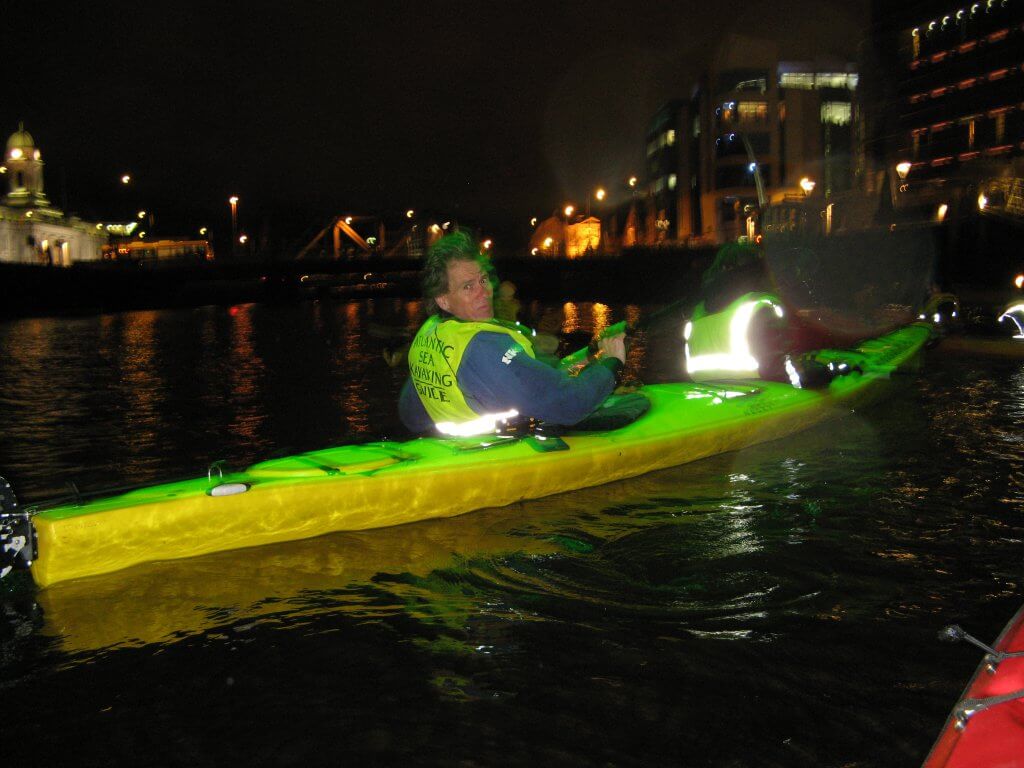 "Divorce boats," Jim calls the double-kayaks and suggests it's better to paddle with someone you don't know – yet. I'm paired up with Juliet Elliot, a novice kayaker but a top competitive snowboarder and mountain biker. We climb in, snap on our spray-decks and push off to join the small flotilla out in the gloom.
Meitheal Mara, which teaches currach building skills in the city, and organises training and races, have produced a booklet – CORKUMNAVIGATION – as a guide to paddling the full circumnavigation of the city. It has a map and advice on judging the tides right to get over weirs and under bridges. The publication illustrates the importance of those bridges in the city that has been called the Venice of Ireland.
A new side to Cork
For all my years living in Cork and the many, many late nights walking its streets I've never seen the city like this.
Along five miles of river there are 29 bridges, the earliest dating from 1713 and six built in the last decade of economic boom. As part of Cork's 2005 City of Culture facelift, many of them were turned into works of art, lit from under their arches by neon tubes.  But it's surely only from water level at night that one can fully appreciate the unearthly blues and greens that reflect on the pitch black of the flooding tide. That's what we experience as we make our way up under the Michael Collins Bridge, then the Brian Boru, followed by St Patrick's and the Christy Ring Bridge.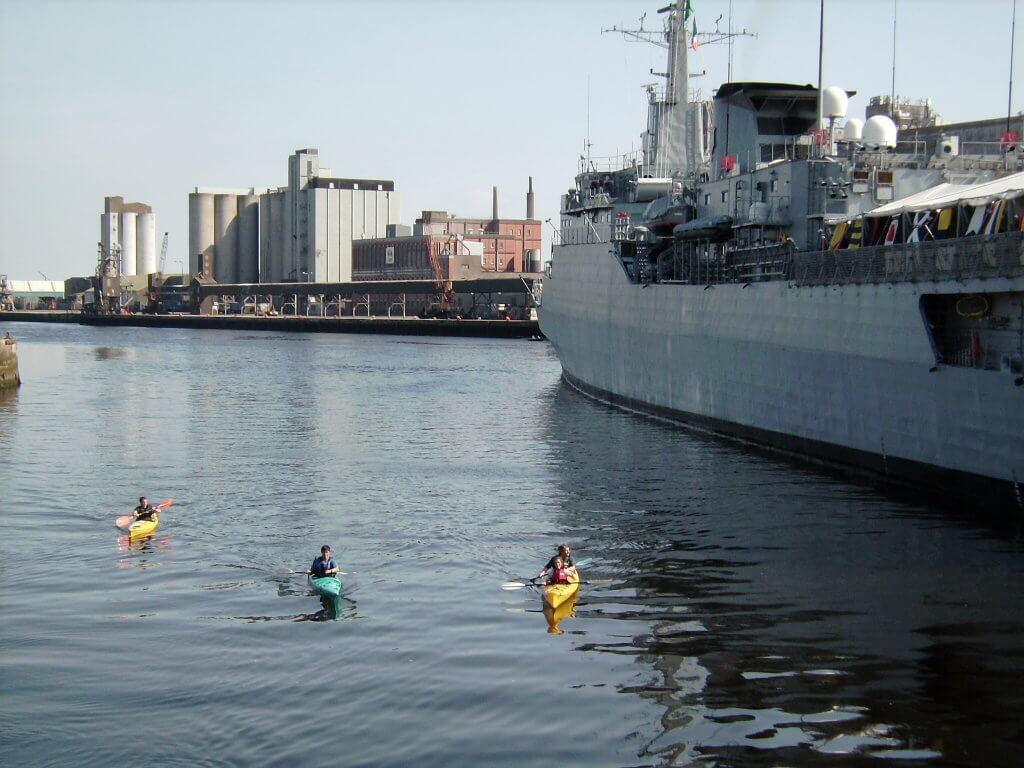 For all my years living in Cork and the many, many late nights walking its streets I've never seen the city like this. As we paddle along I ponder exactly what the difference is. Partly it's the silence. The sounds of the traffic and the evening pub-goers are muffled by the high walls – though every now and again someone leaning over a bridge spots us and shouts a greeting. Partly it's the viewpoint from water-level which cuts off sight of the streets' shopfronts with their neon lights, gaudy colours and modern details, and instead reveals Cork from the first floor up, putting the emphasis on its classic façades and early architecture.
Urban wildlife
Both Jim and I remember the time, several years back, that a killer whale swam up the estuary into the heart of the city.
But there's more. Jim is telling us that the real magic is in the wildlife that, like us, uses the channels to slip unseen far into the city. In daytime we'd be sharing these waters with seals, herons and cormorants, whilst after dark it's common to see otters swimming close or galloping along the banks and river walkways. Both Jim and I remember the time, several years back, that a killer whale swam up the estuary into the heart of the city.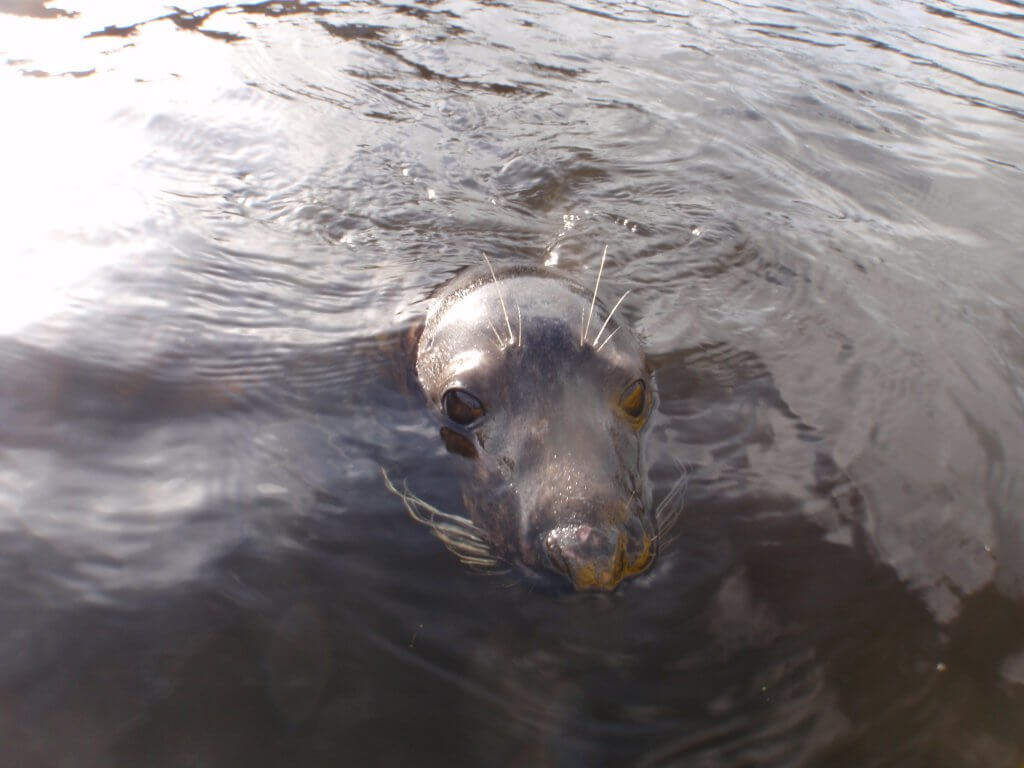 As Juliet and I paddle next to Jim's kayak he tells us how he first discovered kayaking when he lived on a boat near Blackrock Castle as a teenager, and used a kayak as a tender. He'd already started rowing with the Lee Rowing Club but switched to paddling, and was soon both a sprint and endurance champion in Ireland and Britain, winning the non-stop 125-mile Devizes to Westminster marathon with another Cork man, Dec O'Donovan.
Devizes to Westminster by Canoe: 28 Hours, 125 Miles, 90,000 Strokes
As we paddle back around into the western channel, under the neon 'PORT OF CORK' sign, he's telling us about a 10-hour speed paddle he once made down the length of the Lee River from Gougane Barra to Cobh, arriving in the dark to be met by a garda who'd been tipped of about a man in a balaclava acting suspiciously.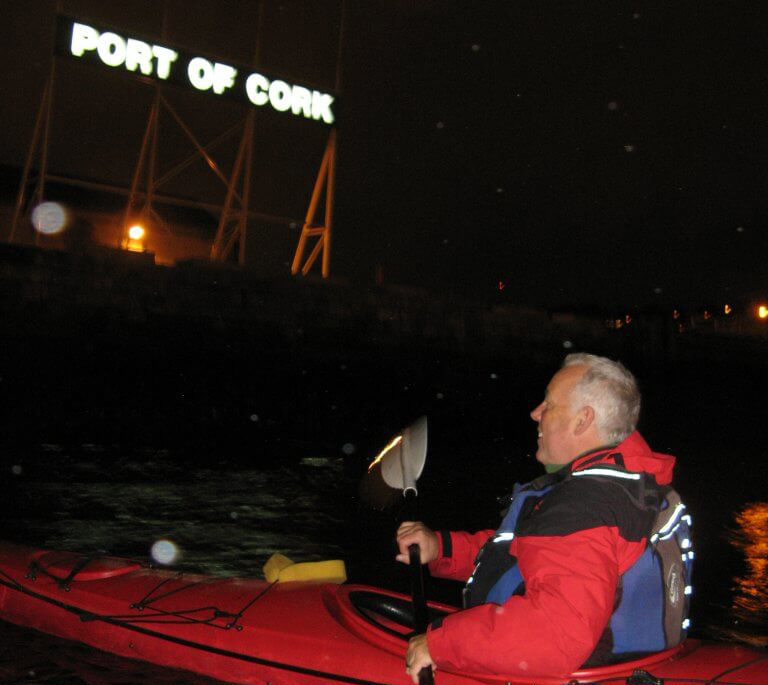 The talk of kayak challenges has inflamed Juliet's competitive side. She has a natural feel for tempo and the dynamics of the water, and she sets a pace that speeds us under Clontarf Bridge away from the group. It's eerie and exciting. The sense of being in a city – "paddling down main street," as Jim describes it – is tempered by being separated by the dark, swirling waters from the blocks and squares of solid land above us. But then on the quay above us, I see a familiar landmark; Charlie's Bar.
Out on the coast making landfall after a kayaking trip usually means skittering around on a chill beach or rain-lashed pier with a long drive home or a night in a tent. But in the urban-paddling world we land on the pontoon, strip off wet-weather gear and only minutes later are indoors looking down on the dark waters from over the rim of a pint. City kayaking works.
Get on the water in Cork
Atlantic Sea Kayaking runs Cork City paddles year round. They offer up to three tours a day, including evening paddles. Each outing lasts two hours and costs €45. Trips can also be tailor-made to suit different abilities and to include quay-side barbecues.
Meitheal Mara publishes the CORKUMNAVIGATION map. Naomhoga Chorcai, the currach-rowing club associated with Meitheal Mara, runs an open session on Saturdays at 10.30am, winter and summer, from Shandon Rowing Club.
Cork's Ocean to City Race is a 15-nautical-mile race next held in June every year. Up to 1,000 participants, in craft ranging from sea kayaks to 16-person dragon boats, compete in a race from the mouth of the harbour to the city quays.
Other city paddling around the world
Venice: Paddle on the lagoon, around the islands and into back-street canals, stopping at small cafés and restaurants. Atlantic Sea Kayaking (see Cork City Paddle for contact details) is offering five-day guided paddle tours of the lagoon and city in 2011.
San Francisco: Seatrek outfit and lead various trips around the Bay area, including to the Golden Gate Bridge, depending on ability.
Melbourne: Kayak Melbourne can take you from the harbour area up the Yarra River and into the heart of the city.
London: Kayaking London run beginner level kayaking tours along the River Thames past London's most iconic sights.
Stockholm: Svima Sport offer paddling through the channels and under the bridges of a city of wonderful architecture built across numerous islands, with the wilderness archipelago of the Baltic coast equally accessible.
Vancouver: Ecomarine Coastal Kayak School can take you on trips that, like Stockholm, mix urban excitement and architecture with coastal paddling in pristine waters.
Check out our Hard as Nails podcast:
Liked this? Check out the links below:

Previous Post