Back country, side country, freeride, off-piste, shredding the gnar…call it what you will but whether you're belaying into 45-degree couloirs or dipping your ski boots into off-piste for the first time, Outsider has rounded up seven of the best places for off-piste skiing in Europe.
1. Courmayeur, Italy
It's a testament to Courmayeur's off-piste appeal that clued-in Chamonix residents – who already have the riches of Brevent, Flegere, Grand Montets and the Vallee Blanche to enjoy – head there after a fresh dump of snow to ski secret stashes.
Courmayeur's backcountry appeal is huge thanks to the Sky Way Mont Blanc (or should we say Monte Bianco!) cable car which takes skiers up to Pointe Helbronner at 3,452m.
The €110m cable car, which took 15 years of planning and three years of construction, features two rotating cabins which offer incredible 360-degree views of the Deant Du Geant, Vallee Blanche and the heart of Mont Blanc's off-piste terrain.
Where previously it took skiers three time-consuming lifts to get to Pointe Helbronner, the Sky Way takes 80 people up every 10 minutes, with three stations connected by two cableway sections.
All of which means less time to admire views of the Matterhorn, Monte Rosa and Grand Paradiso, but more time to play in lovely powder.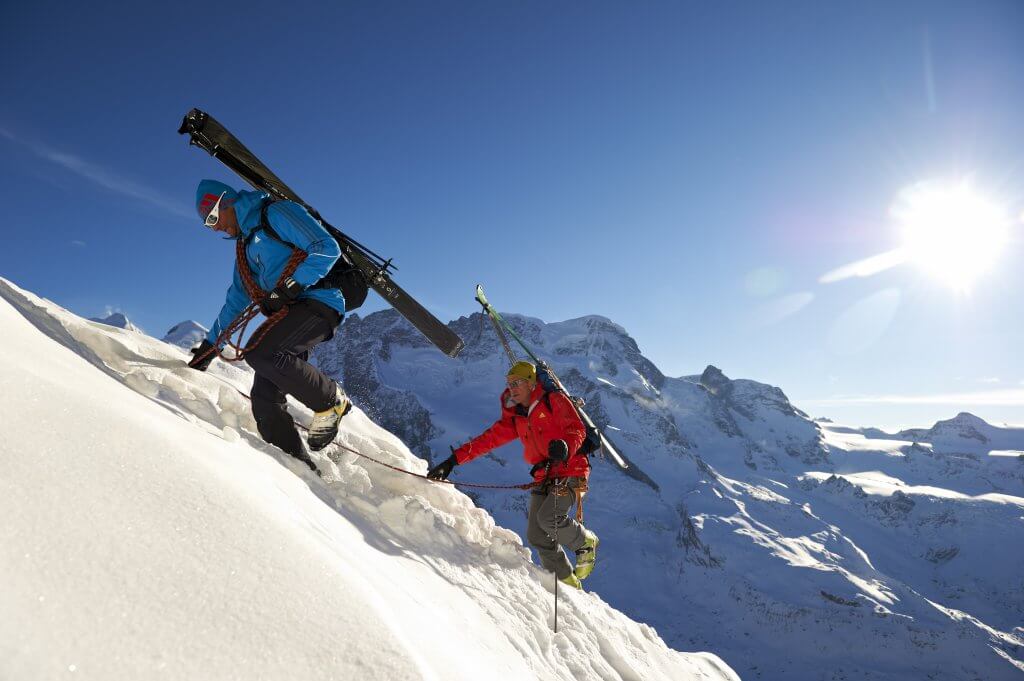 Routes: There are many different routes down from Pointe Helbronner – check out the Toula glacier, Mont Frety and Aiguille de Marbree. Val Veny and Cresta d'Arp also offer great off-piste skiing.
Heli drop points: While heli-skiing is forbidden in many European resorts, it is allowed in Italy. Heli drop points include; Aiguille des Glaciers, Lex Blanche (easier terrain) and Canale Bonatti (more difficult), or head to the Ruitor glacier for a long run down to Sainte Foy in France.
Where to stay: The three-star Bouton d'Or hotel close to the cobblestoned centre of Courmayeur.
2. La Grave, France
The mountain village of La Grave, situated in France's largest national park (Massif des Ecrins), needs no introduction to hardcore off-piste fans. Imposing La Meije (3,982m) offers a true mountain experience – with just one gondola taking skiers to almost entirely off-piste glaciated terrain and, more to the point, an unrivalled 7,000 foot vertical drop.
La Grave hit the news last year when it emerged that the lease on the lift will expire in 2017, possibly leading to two unpalatable options for fans of the rugged village – either that the lift station will close permanently or will be taken over by a company looking to develop a resort – for example, the company that runs nearby Les Deux Alpes.
So, if you're a strong or ambitious off-piste skier and want to experience La Grave in its purest form, best get there this season.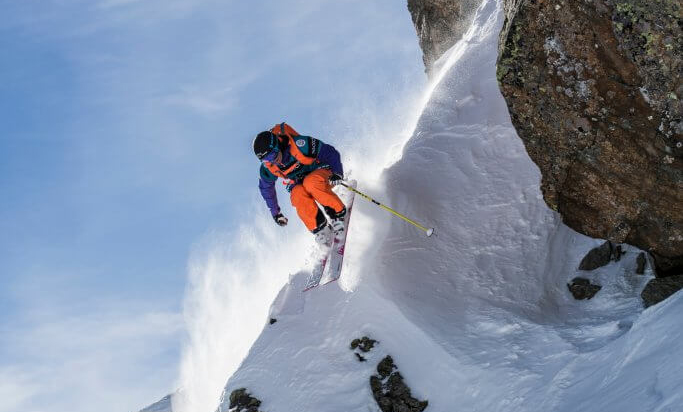 Routes: The lift at La Grave takes skiers to 3,200m on La Meije, which was the last great peak of the Alps to be conquered. From there, expert skiers can access the Trifides and Freaux couloirs or Couloirs du Lac but it's worth knowing that for terrain like this, skiers need to be able to jump turn in narrow chutes, abseil or side slip on steep terrain, make fast, fluid freeride turns, jump small rocks, ski in trees and have some experience of ice axe and crampon use.
For intermediate level off-piste skiers, the best option is to stay at the Skier's Lodge with a small group of friends (with a similar level of skiing) and take a guide who will cater to your ability and needs.
Where to stay: Most skiers opt to stay at the Edelweiss hotel or at Pelle Lang's Skier's Lodge, which offers a full guiding service and takes skiers to wherever the best snow is on any given day, whether that's on La Meije or in nearby Serre Chevalier, Alpe d'Huez or Montgenevre.
For more information, see here.
3. Zermatt, Switzerland
It's one of the swankiest resorts in Europe but it's also home to some of the most sublime off-piste skiing in and is the endpoint for the legendary Haute Route ski tour.
The Stockhorn is home to Zermatt's best-known off-piste skiing terrain. Take the cable car to 3,420m to access a variety of routes – some steep, others gentle – all within view of the magnificent Matterhorn.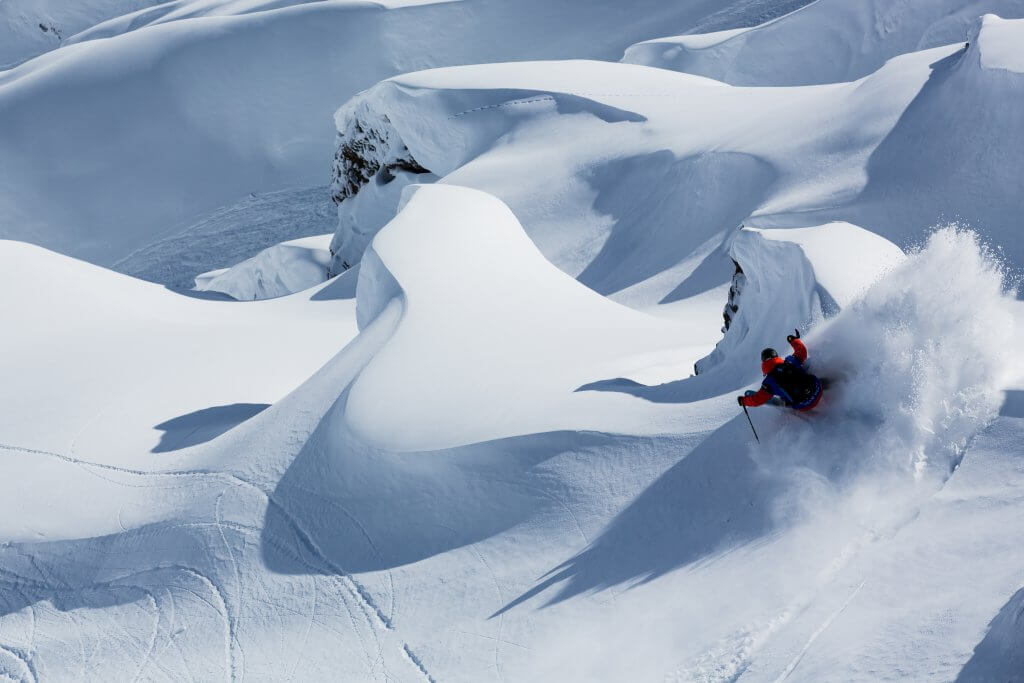 Routes: Hike for 30 minutes to the Findgletscher or, if you're feeling more energetic, ski for two hours to access Cima di Jazzi at 3,800m.
Another option is to take the Klein Matterhorn cable car to do the Schwartztor which is nicknamed 'the Vallee Blanche of Zermatt' and offers up a long glacier route that ski tourers will love. The route crosses between two 4,000ers and offers up a long, north-facing powder descent to Gornergletscher before finishing up in Furi and Zermatt. The route offers a 2,200m vertical drop and is a remote, serious itinerary with glacier hazards – best attempted in spring and definitely with a guide.
While the €410 price tag for a six-day lift pass in Zermatt is hard to swallow for most mere mortals, the terrain, lift infrastructure and buzz of the place are what you're paying for. We like the contrast between the resort's glitz, gastronomy and serious off-piste.
Where to stay: At the friendly three-star Alpen Royal hotel or for ski-touring cool, at the Hotel Bahnhof which is right opposite Zermatt's train station.
Where to go: Eat lunch at the Adler Hitta – the Matterhorn views are incredible but you need to pre-book. Après-tour at the Cervo bar and eat dinner at the Walliser Stube.
More information can be found here.
4. La Thuile, Aosta Valley, Italy
La Thuile is situated just 15km from our other Italian choice (Courmayeur) but we've chosen it because it represents a strong option for off-piste skiers looking for enjoyable moderate pitches rather than intimidating steeps.
It's linked to La Rosiere in France as part of the Espace San Bernardo, heli-skiing is allowed (from the La Thuile side) and if you do decide you want steeper terrain, Courmayeur is a free, half-hour bus journey away. (From there, take the Sky Way cable car to Pointe Hellebroner to access the glories of Chamonix.)
Less well-known than its Aosta counterparts, La Thuile is a low-profile, rustic ex-mining village. It offers cheaper prices on the ground (€7 pizza anyone?) but more importantly, its north and north-east facing slopes hold onto snow for longer. It's also usually uncrowded so powder gets tracked out less quickly.
Routes: To go off-piste, head for the north side of Chaz Dura (from the Chaz Dura express chair) which begins with steep, craggy high-mountain terrain, leads into pine forests then more moderate terrain before finishing at Col du Petit Bernard.
The Belvedere-Piccolo San Bernardo area also offers easily accessible off-piste options.
Heli-skiing: Get dropped at Monte Miravidi (3,058m) and ski the majestic Rutor glacier.
Where to stay: At the Planibel apartments at the bottom of the main lifts.
Where to go: Eat lunch at the Clotze bar (otherwise known as the Grafitti bar) on the mountain for excellent, well-priced sandwiches, burgers and delicious Bombardinos.
For more information see here.
5. Arcalis, Vallnord, Andorra
Off-piste in Andorra? Surely some mistake you say, Andorra is for beginners and families.
Say hello to Arcalis, the smallest of Vallnord's three ski areas (the other two being Pal and Arinsal).
In terms of piste, Arcalis has less than 30km but look around and you will see a wealth of freeride opportunities. It even looks more alpine than the rest of Andorra.
It's no coincidence that this little ski resort has become a stop on the Swatch Freeride World Tour. So how does a tiny ski area manage to become part of the FWT? Firstly, the mountain at Arcalis has five faces so can be versatile and adaptable in adverse weather conditions. Secondly, it has Xabier Ajona, an energetic young general manager with plans for the future.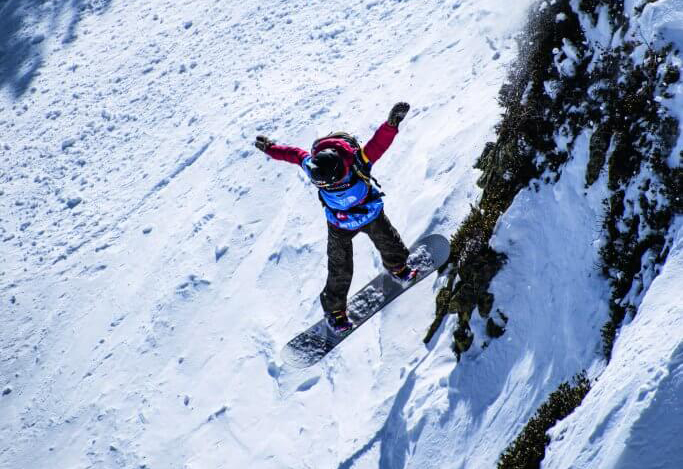 Heli-skiing: Arcalis attracts French skiers for its heli-skiing (approx €200 for two drops) and when Ajona's plans for improved services come to fruition, it could prove to be a hidden freeride gem, much like Alagna in Italy. Arcalis is situated in a narrow mountain valley with little or no scope for terrain expansion so it will retain its remote atmosphere.
It's also a good bet for beginner or intermediate off-piste skiers.
Where to stay: The closest accommodation to Arcalis is at Chalet Bringue or Hotel Nuinit in Serrat. Or stay at Hotel Magic Ski in La Massana (the ski town that's a 10-minute drive away).
Where to go: Eat lunch at Els Planells at Arcalis. It's also worth noting that a beer only costs around €1.75 in local bars.
For more information see here.
6. Sport Gastein, Austria
Think Bad Gastein and you think belle époque architecture and the Silver Bullet bar. Think Bad Hofgastein and you think thermal spas and a sleepy village atmosphere. Think Sport Gastein and you think off-piste opportunities.
The Gastein Valley is situated within an hour of Salzburg. While middle-aged Austrians 'take the cure' in Bad Hof (paid for by the Austrian government no less), freeride fans take the nearest lift to find powder.
Last season, I skied with local instructor Harry Pflaum and although the sun was splitting the rocks in mid-March and there hadn't been fresh snow for a little while, he managed to find pockets of powder in the midst of variable conditions.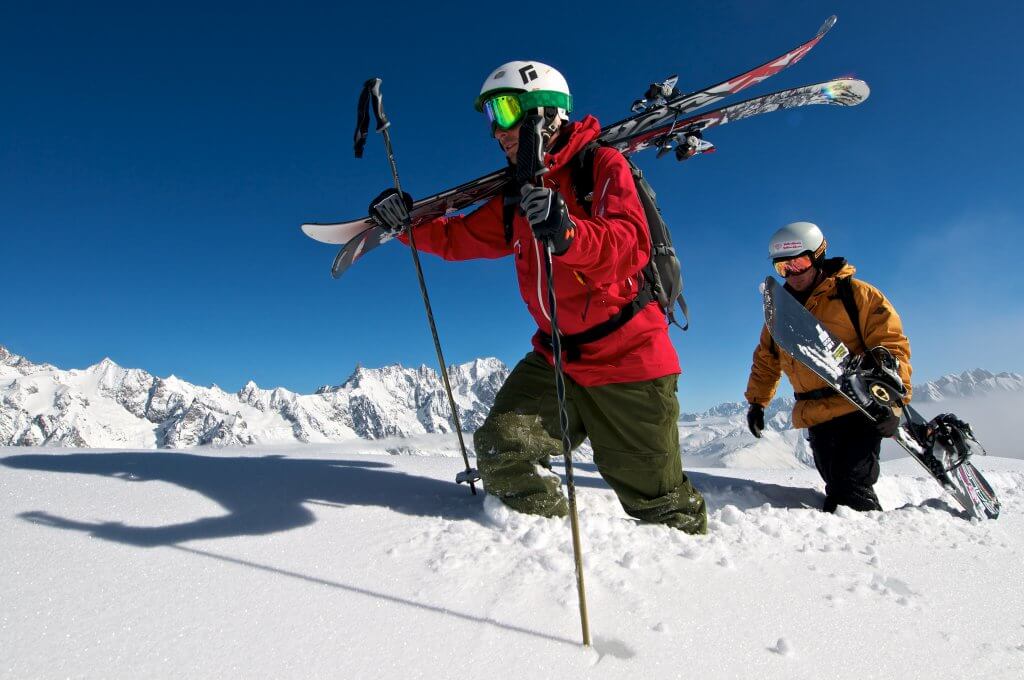 Routes: To ski off-piste in Sport Gastein is to venture into old gold mining territory. Hire a guide and ask them to take you to the 'Highway to Hell' or to the Kreuzkogel-Nord route. There are lots of day touring options in the area but for intermediate off-piste skiers there are also wide-open routes with the Hohe Tauern mountains as a backdrop.
Sport Gastein also has a free avalanche training area and freeride safety information on display. It's suitable for advanced skiers holidaying with mixed-level groups.
Where to stay: At the Norica hotel in Bad Hofgastein.
Where to go: Eat lunch at the Hirschenhutte at Angertal. Do après-dinner at the Weinstube.
For more information see here.
7. Verbier, Switzerland
We say Verbier but what we really mean is the Mont Fort sector which you can access just as well from the lower-profile, lower-cost resort of Haute Nendaz.
The backside of Mont Fort (3,300m) gets talked about in hushed tones. While skiing the front side is no mean feat, the back side definitely has that extra something. Skiers stand around pondering whether to duck under the rope and make that first turn on steep bumpy terrain. "Maybe tomorrow," many of them say.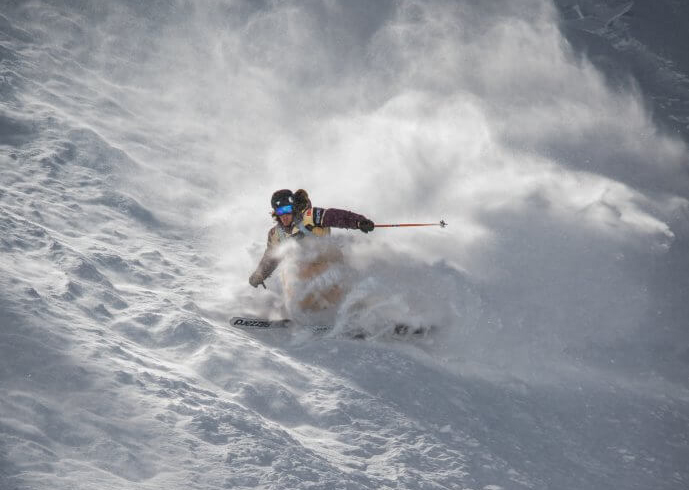 The route starts with steep moguls (unless there's been a lot of new snow) into a main couloir. Better notch your din settings up here because if you lose a ski in this rocky terrain, you're in trouble. Like any off-piste route, the difficulty level gets cranked right up if conditions are icy.
From the couloir, you reach a plateau which opens up various touring options. Put your skins on and go in search of fresh tracks or ski down easier terrain to the dam, then cruise down forest trails to Siviez.
Routes: The beauty of Verbier is its lift-accessible off-piste. Look out for Stairway to Heaven, Val d'Arby and a host of high mountain routes.
Where to stay: At Verbier's King's Parc (four star) if you're in the money or rent a chalet in Haute Nendaz. You'll find some lovely properties at Interhome.
How to stay safe off-piste
Off-piste skiing will strengthen your technique and bring you to wonderful places but it carries risks. As it continues to grow in popularity, so too does the number of accidents and fatalities, sometimes due to lack of knowledge.
There are many factors to consider when skiing or boarding off-piste, including avalanche risk, level and experience of other skiers in your group, weather conditions and equipment.
The safest way to ski off-piste is with a fully-qualified guide. If you're just starting to explore the idea, take an off-piste clinic. Learn about avalanche risks, either through free educational sessions provided in many resorts or by taking an avalanche awareness course.
Don't go off-piste alone and always carry the correct equipment – a rucksack with shovel and probe. Always wear a transceiver and if funds permit, use an ABS air bag system.
Our other favourite off-piste destinations in Europe
Alagna, Italy.
Val d'Isere/Tignes, France.
St Anton, Austria.
Chamonix, France.
Check out our Hard as Nails podcast:
For more skiing ideas, check out: