Looking for great skiing? Lively apres-ski? Scrumptious food? Luxurious spas? Well, then you better read on…. St Anton packs quite a punch.
St Anton, a small village nestled among the mountains in the Tirol region of Austria has a strong reputation across the rest of Europe. It is most well-known for the fact that it recently became the largest ski area in Austria, offering 305km of marked runs, and a whopping 200km of off-piste just begging to be explored. However, the resort has also begun to enter into casual conversations about ski resorts for a different reason – it is full of men. So much so, it has even earned itself the nickname, St Manton.
St Anton: The Ultimate Guide to Apres Ski
Before embarking on a recent trip to St. Anton, I was familiar with the St. Manton nickname, however, nothing could have quite prepared me for its accuracy. As I boarded an early morning flight to Innsbruck, conversations about the benefits of the latest plasma televisions and debates over which car went from 0-100mph the fastest hung in the air. I gazed around at the queue to board and was startled to see just three other women boarding the flight.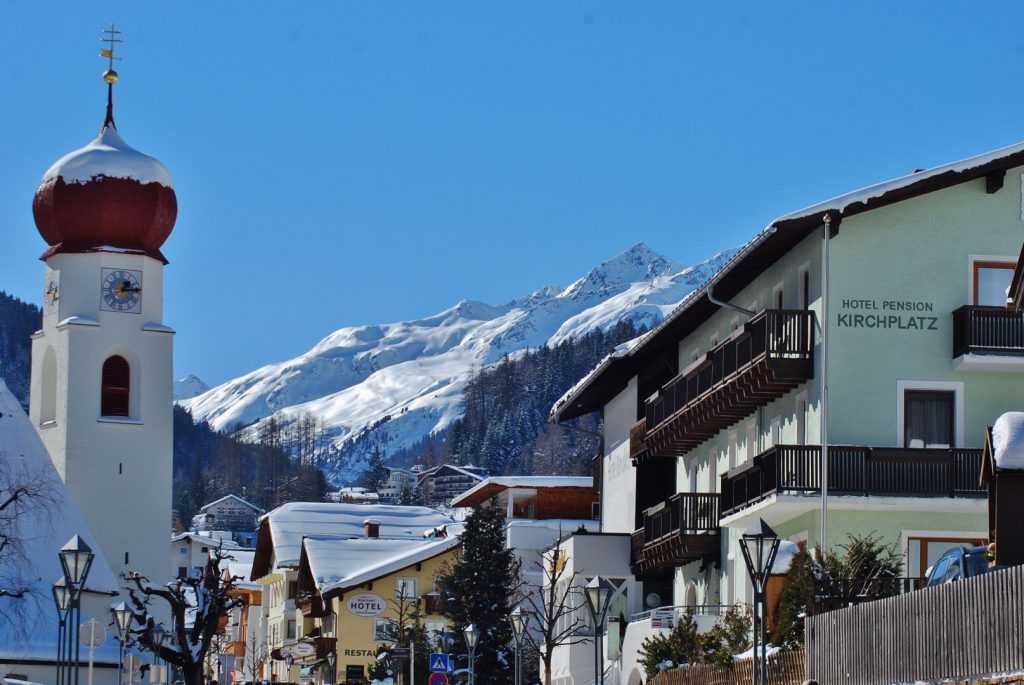 In resort it was no different, there were men everywhere. And I mean everywhere. In every packed out bar, you could count the number of women on one hand. Surely single women the world round are missing a trick here?!
The disproportionate split between the sexes has not gone unnoticed by the St. Anton tourism office – they are taking progressive action to market the resort to women – one such initiative is its 'Ladies First' weeks from 9-30 January, when women are given a special booklet for the duration of their stay which offers discounts on everything from spa treatments to ski gear and free drinks in an array of different bars.
Best time to go skiing in St Anton:
St Anton guarantees skiing from the start of December until the end of April, despite the fact that winter has been arriving later and later thanks to global warming. Eager to ensure guests get what they came for, the area has an impressive network of snow-making machines to ensure that the lower slopes will open no matter what Mother Nature throws at them. This, however, has meant quite limited skiing in the earlier part of the year.
January, February and March often offer a reliable amount of snow.
The St Anton am Alberg ski area: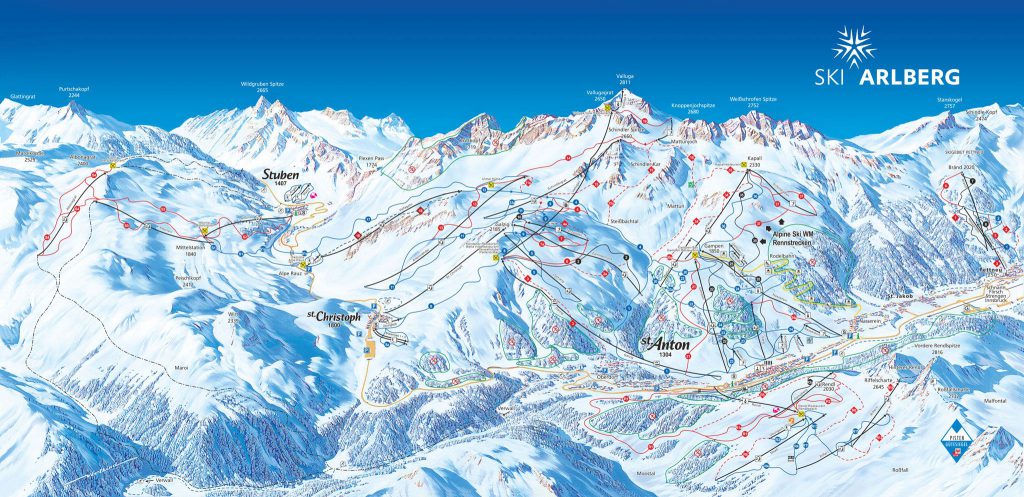 Offering 305km of marked ski runs, 200km of off-piste and a number of parks, St. Anton is not a resort I would recommend for beginners, green slopes are non-existent and even the blues are relatively challenging. It really is a resort where advanced skiers will thrive.
One of the most exciting developments in the area is the new Flexenbahn Cableway which has created a link between Zurs and Stuben/Rauz making this the largest ski area in Austria.
A lift pass for the entire Alberg ski area costs €52 per day.
Check out the St Anton website for further details about recommended ski schools in the resort.
Off-piste and Ski Mountaineering in St Anton: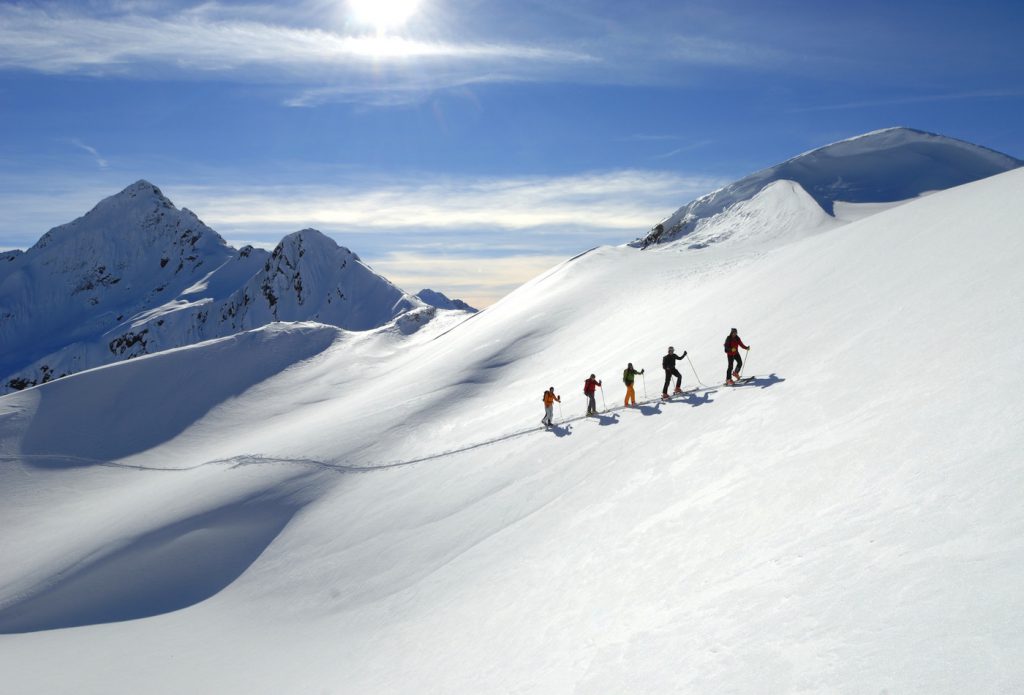 The abundance of incredible off-piste skiing, is in my opinion, the main reason that you choose to holiday in St Anton. Hiring a guide is worth every penny. With the majority of the guides born and bred in the region, they will show you the very best of what's on offer. We were lucky enough to stumble upon Eric from the ski school who has lived opposite the infamous Mooservirt for his entire life. You can tell he was literally born on the slopes and knows every nook and cranny of the region intimately. His patience as he watched my partner and I dig ourselves out of waist deep powder after yet another mishap was also admirable!
If you don't have your own avalanche equipment then fear not, the ski school affiliated with your guide will provide everything you need.
Visit the Lawine website to get the latest snow and avalanche bulletin for the whole of Austria, or the avalanche bulletin web page for Tyrol only.
For extensive information about snow depth, wind and temperature measurements for the past 3 days, check out the following links: Galzig – Rendl – Gampberg – Dawinalpe/Strengen. There is also a snow telephone service which will give you the snow depth in both the valley and on top of the mountains: +43 (0) 5446 2565.
Piste to Powder in St Anton offers private guiding, group off-piste excursions and ski touring throughout the season.
Best Apres Ski in St Anton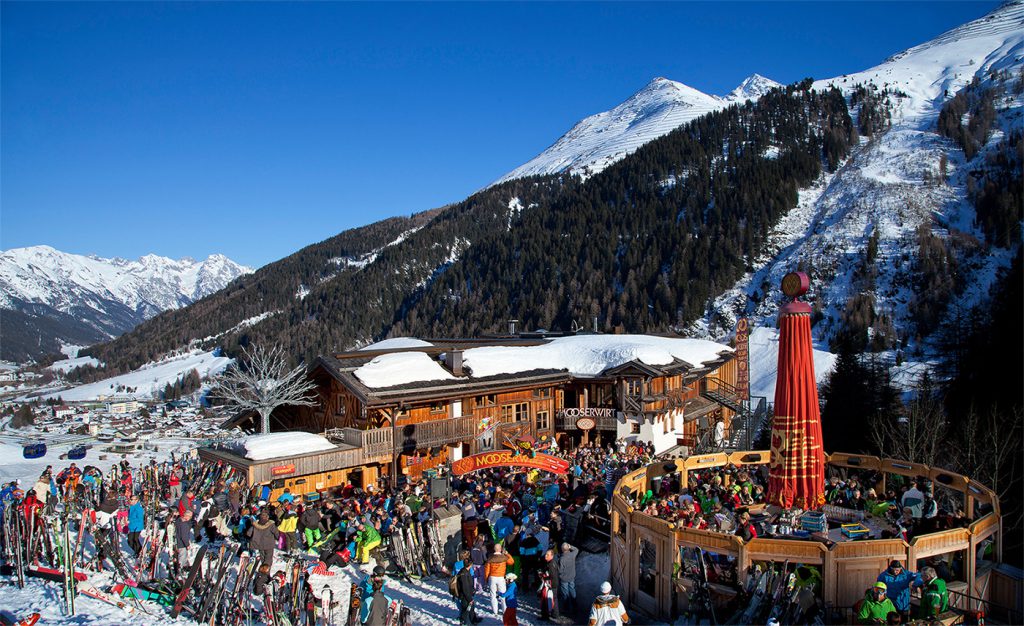 St Anton is famous for its lively apres ski. In fact, it has a reputation for providing some of the best entertainment off the slopes in Europe – and we all know that's no easy feat. Check out our complete guide to the best apres ski that St Anton has to offer.
Best restaurants in St Anton
The food in St Anton is exceptional. It doesn't matter if you are on or off the mountain, there are an abundance of great restaurants waiting to be explored. From fine dining to hearty Tyrolean fare, there is something to suit all budgets and all taste buds. Due to the sheer number of restaurants on offer, we have created another post on the best restaurants in St Anton which is well worth checking out.
Check out our Hard as Nails podcast:
Like this? You should check these out: