Head to the Banner County for a weekend of surfing, caving and exploration.
Co Clare is most well known as the home of the iconic Cliffs of Moher, where the tourists flock to from every corner of the world year round. They are without a doubt one of Ireland's most recognizable landscapes, stretching from Doolin to Hags Head with sheer drops into the roaring Atlantic 200m below. But on the Irish adventure circuit, Clare is known for so much more. It's the home of the big wave, cold water surfers, of the perfect wave Aileen's, of crazy mountain biking trails along cliff edges, and caving beneath the surface of the Burren. Holding a prime spot on the Wild Atlantic Way, Co Clare is pumping with loads of things to do for the outdoor enthusiast. Just see for yourself by taking a look at some of our top destinations in West Clare or below for our complete guide of things to do in Clare. 
Co Clare Listed as a 'Best Place to Go' in 2018
Things to Do in Clare: On Land
Wild Cooking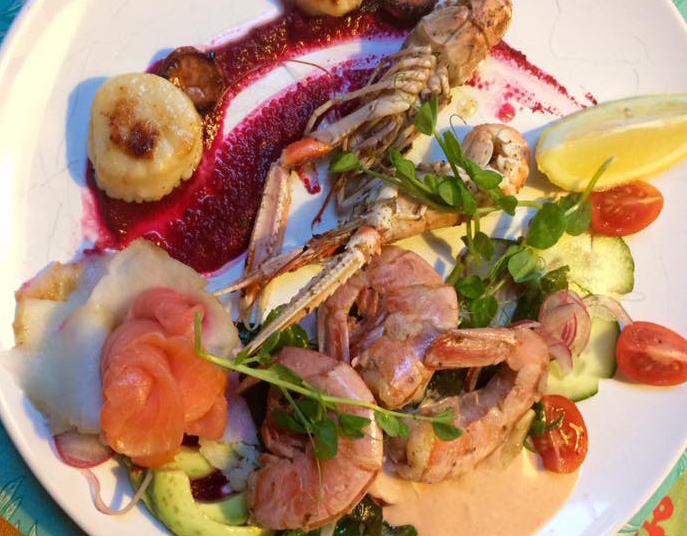 This wild cooking experience should be on everyone's bucket list. The Wild Kitchen, based in Lahinch, offers an alternative adventure. Take a guided Wild Food Walk on land and seashore where you seek out delicious, edible, wild plants. Using foraged ingredients like seaweed, dilisk and sea spirulina, combined with watercress, pignuts, samphire and ramsons, you cook up one wild and wonderful meal. Wild cooking is an off the beaten track experience that you will remember forever.
Cycling
A few years back you probably remember those badass mountain bikers that rode a trail on the cliff edges of the Cliffs of Moher! We would advise you don't attempt that unless you are a professional, but alas, it will give you a feel for how cool cycling in Co Clare can be. You can do The Burren Way by mountain bike on your own or with The Burren Way Mountain Biking Tours. They have tours for every skill level with stunning single track and cross country trails on offer. If you prefer road biking, then West Coast Cycle Tours promise to take you right to the very heart of Clare's unique and beautiful Burren region. Or simply, throw your bike on the back of the car, take out a map and go explore the county yourself.
Walking
You could spend your whole life in Co Clare and you still wouldn't have walked all its walks. There's the Dromore Wood Nature Reserve, Caher Valley loop, the Carraun loop and the Doolin cliff walk. One of our personal favourites is the Kilkee cliff walk. It's the perfect replacement for the cliffs of Moher without the crowds or the fencing! The 8km Lough Avalla Farm Loop is another of our favourites, it is the perfect walk to experience the beauty of the Burren National Park. The trail is easy but has a few challenging spots, so allow two to three hours to complete it. Check out our full review of the Lough Avalla Farm Loop.
If you are in search of a real challenge then Clare is home to the epic 114km long distance walk, the Burren Way, winding its way from Lahinch to Corrofin. Take a look at the full list of our favourite walks in Clare.
If you are not up for walking at all, then at the very least drive the Burren Scenic Loop Drive. A 100km route through the UNESCO World Heritage site. You will see a haven of rare flora and fauna that blooms amongst the rocks, plenty of picturesque towns like Lisdoonvarna and Kilfenora and an abundance of historical monuments and sites.
Rock Climbing
Once you see the Burren you will cop fairly quickly that it is somewhat of a climbers paradise. Brian Bateson of Climb It is the man to get to bring you to all of Clare's hot spots, like Sleepy Hollow in Doolin or Ballyryan, in the Burren. The cliffs of Ailladie in the Burren is a favourite amongst the locals.
Between the Doolin Cave, the Ailwee Caves and the Burren, there is plenty to explore beneath the surface too, so go caving, potholing or coasteering underground! There are approximately 200 caves in the Burren, including the longest cave in Ireland, Poulnagollum. Go explore them with The Burren Outdoor Education Centre.
Dolphin Watching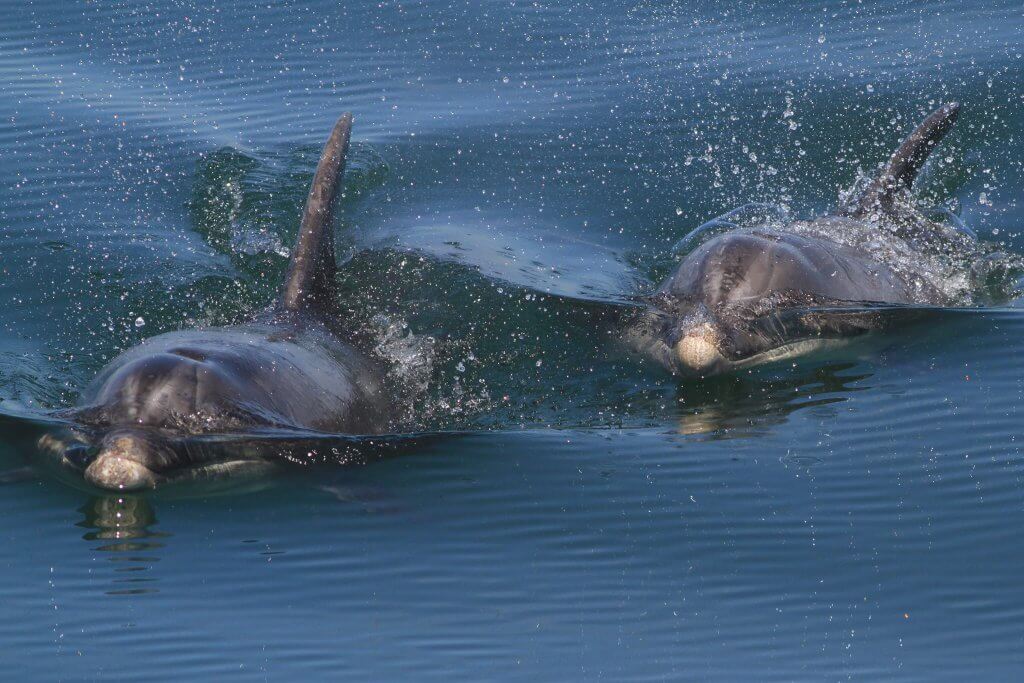 You may be surprised to hear that west Clare's peninsula at Carrigaholt is home to Europe's largest group of bottlenose dolphins. At the Mouth of the Shannon, it is the best place to see dolphins in Ireland. Dolphinwatch is one of the providers that will bring you out to spot some of the 100 dolphins that call this place home. Dolphin Discovery is another great provider.
Volunteer at Moyhill Community Farm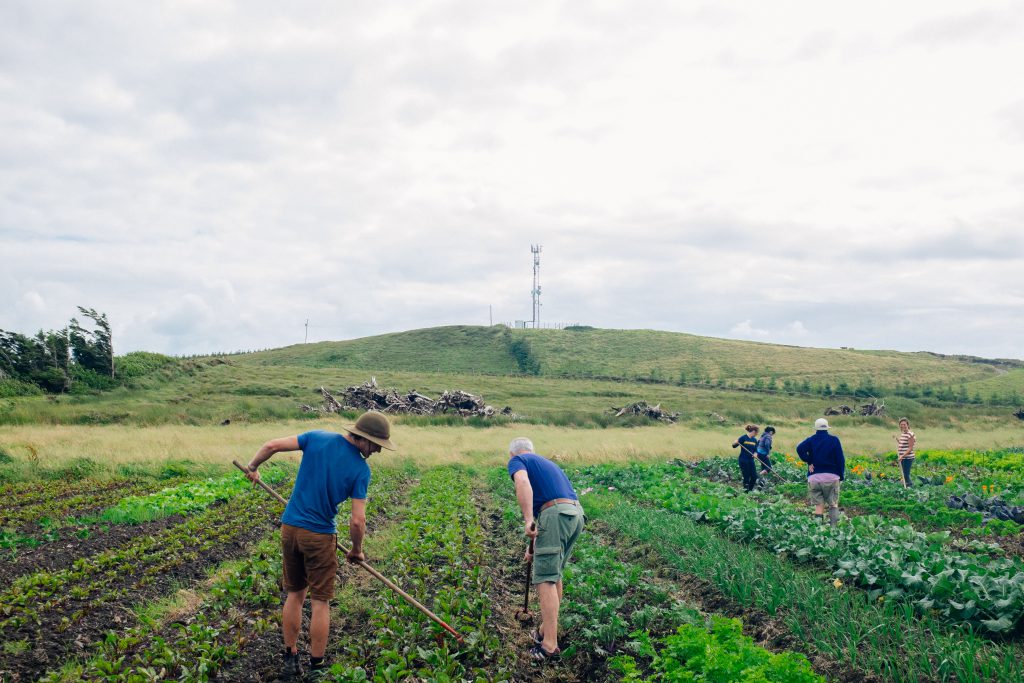 Sitting on a hillside overlooking Lahinch sits 17 acres of land run as a CSA (community supported agriculture) partnership. Which means consumers work with a local organic farm and pay up front for produce for the season or year ahead. It was set up by former professional big wave surfer and Mayo man Fergal Smith together with fellow surfers Mitch Corbett and Matt Smith. They started the Moyhill Community Farm with a mission is to feed local people, love earth and inspire. There they grow food but also hold an open door for anyone to stay, work, learn, grow, heal. They are trying to good in this world of ours so whatever time you have, a few days, a week, a month, go lend a hand, do your bit.
The Lough Derg Blueway
The new Lough Derg Blueway is open for business and we are quite excited to go explore! There are miles of adventures on land to try out in the area, including walking, cycling, fishing, running, and of course eating and drinking! Then of course if you want to get out on the water, there are ample opportunities for kayaking, swimming, boating etc. There is even a Blueway 10k  'learn to paddle' programme set out over 200km of trails on the Shannon and Shannon-Erne waterways managed by Waterways Ireland. Providers include My Next Adventure, The Kayaking Company, Get West and Lough Derg Water Sports.
Things to Do in Clare: In Water
Surfing
If you are anyway tuned into the Irish surf scene you'll have heard of the monster waves been surfed beneath the Cliffs of Moher. In the right conditions, the most famous wave of them all, Aileen's, can reach 12m in height! Only the truly hardcore can ride this beast, but Clare is still pretty much the surf capital of Ireland. Surf schools are just bursting to teach you the tricks of the trade along the boardwalk of Lahinch. Take a lesson or if you are a seasoned surfer just rent a board (€10–€20) for a few hours, you can usually get foamies to decent hardboards. You'll have your pick of providers, including the Lahinch Surf Experience, Ben's Surf Clinic, Lahinch Surf School, and The Green Room Surf School. For a quieter surf head to Fanore in north-west Clare or Spanish Point.
Kayaking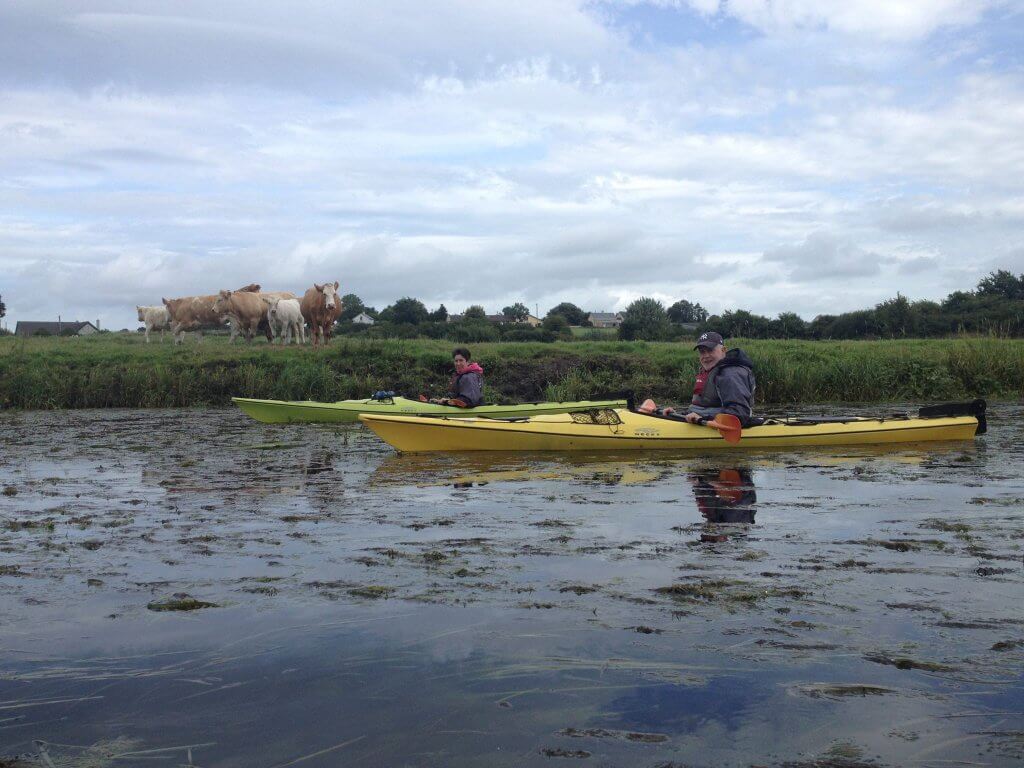 Kayaking is one of the most popular water-based activities on this island of ours. And Clare has a ton of great spots and providers to get your kayaking fix from. The North Clare Sea Kayaking Tour Company in Doolin provide exciting guided kayaking trips around the Burren. They also offer sunset paddles, a cliffs and caves tour of Liscannor Bay and an enchanted lake and river tour in Inchiquin Lake.
NevSail is another who offer kayaking trips, they are basically your one stop shop for adventure in Co Clare. Last but not least, Alan from Clare Kayak Hire offers rental or tours of Inchiquin Lake, Dromore Lakes, Lickeen Lake or Ballyalla lake.
Wild Swimming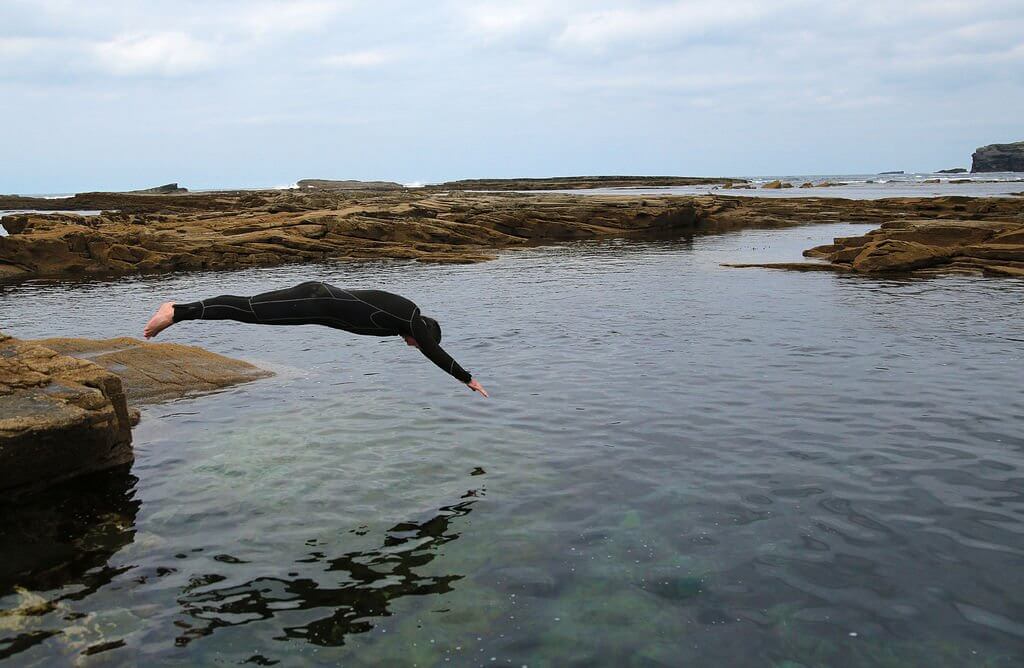 When the tide is out, three Pollock holes at the west end of Kilkee are unveiled and they are well worth seeking out for a dip. This area is the perfect place for your water adventures with diving boards just outside the town and people doing sub-aqua in the clear waters off the rocks. Most people wear wetsuits but if you need something to wake you up in the morning, we won't stop you going in your togs! The Pollock holes are a deep set of rock pools that hold their water at low tide. There are many more wild and wonderful swim spots either depending what you are after, including Lough Derg, Lahinch, White Strand, and Fanore Beach.
Sailing
The banner county may be more famous for surf than sail, but there's plenty of little sailing hubs dotted along the coastline for those in search of freedom and fresh air on the high seas. There's Cullaun Sailing Club in Kilkishen, The Royal Western Yacht Club in Kilrush and Killaloe Sailing Club. If you are just visiting Co Clare for the weekend, then try a taster session with NevSail in Kilkee Bay. The instructor will be on board or in a rescue boat alongside you to save you if things go pear-shaped. As well as fresh air in your lungs and sea salt in your hair, you'll get a certificate of proficiency!
Other suggestions for things to do in Clare:
Check out our Hard as Nails podcast:
Why not also check out: