There are a growing number of winter sports aimed at fit, adventurous souls who've grown tired of boozy resorts and jam-packed pistes. Catherine Murphy fills us in on some of the best weird and wonderful options that are out there – as well as more traditional options. Here are 10 alternative ski holidays worth considering. 
1.  Mountain biking on snow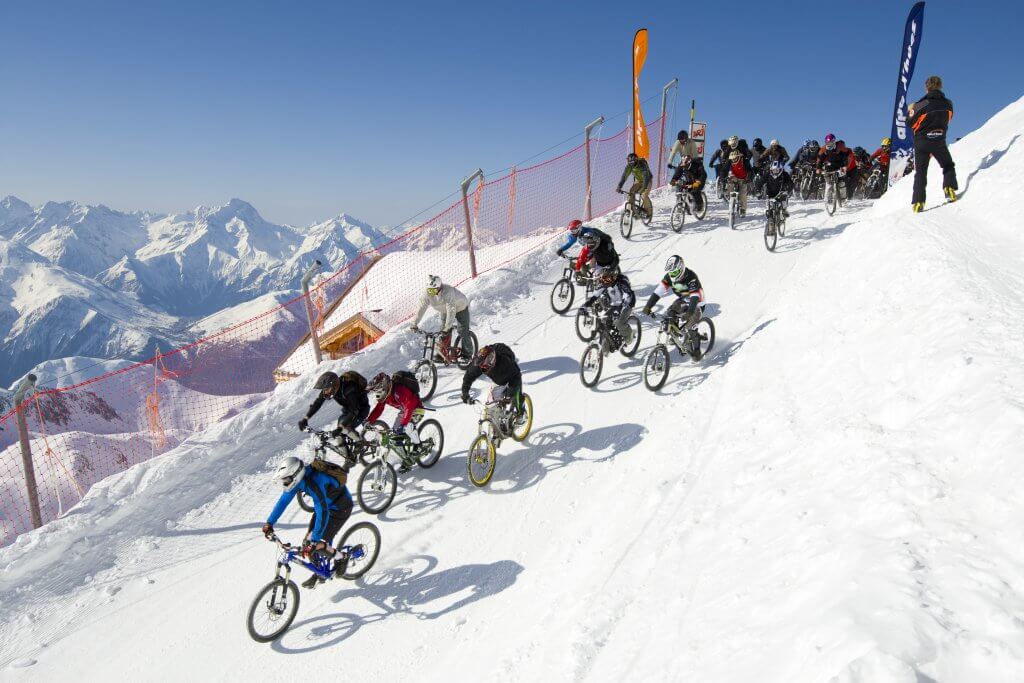 France is mountain bike crazy in summer and now the VTT (velo tout terrain) craze is spreading to winter. Alpe d'Huez organise a mountain bike race on the 16km Sarenne slope.
And in Val Thorens, Les Trois Vallees, you can now hurtle down 700m of snowy piste on a mountain bike, complete with full suspension, downhill tyres and hydraulic disc brakes. Every Wednesday, Thursday and Friday evening at 5pm, a qualified instructor takes groups of 5-10 people from the foot of the Peclet glacier (3,000m) down the Tete Ronde blue slope. The 6km ride takes about 45 minutes and costs €40 if you already have a ski pass, €46 if you don't. The meeting point is at the Funitel Peclet. For more details, visit: www.valthorens.com
2. Speed flying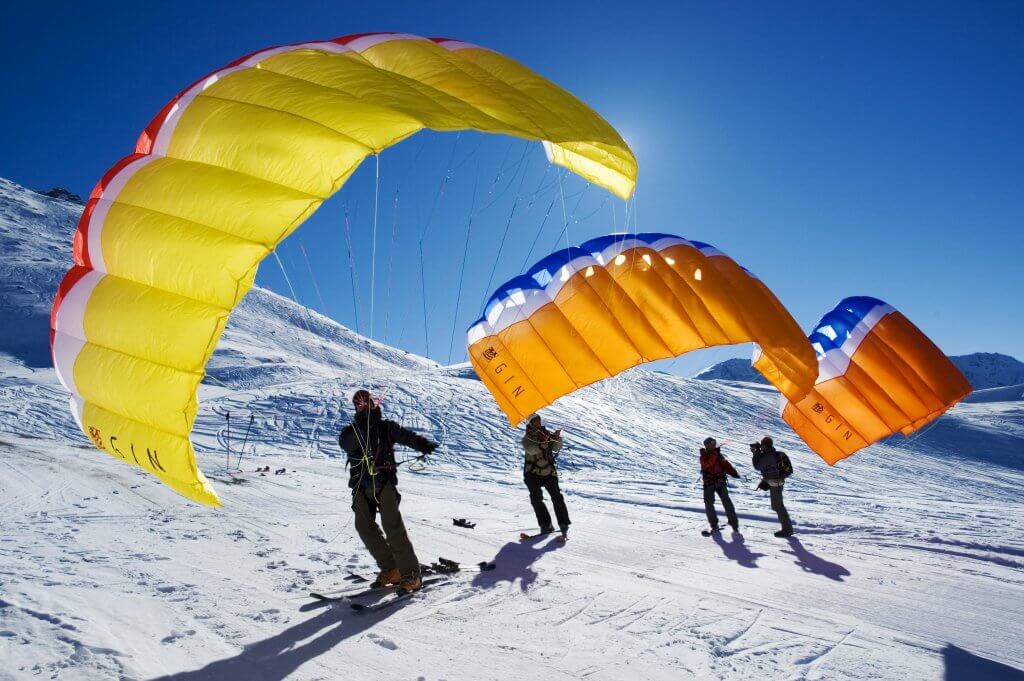 If you're not good at multi-tasking, you should probably forget about speed flying – a hybrid sport that combines paragliding and skiing. You fly close to the mountains, touch down briefly on your skis and take off again. Yes, it's as difficult as it sounds. To practise speedflying at an advanced level, you need to be both an experienced skier and paragliding pilot.
But in Les Arcs, Paradiski, France, you can take a beginner's course without any paragliding experience. Instructors at Les Arcs speedriding school say canopies are easy to handle in an area that's protected from winds. You just need to able to ski red runs in all conditions to take a beginner's class. A half-day course costs €85, two-day course costs €220 and a five-day course costs €475. Visit www.speedridingschool.com for info.
3. Off-piste training camps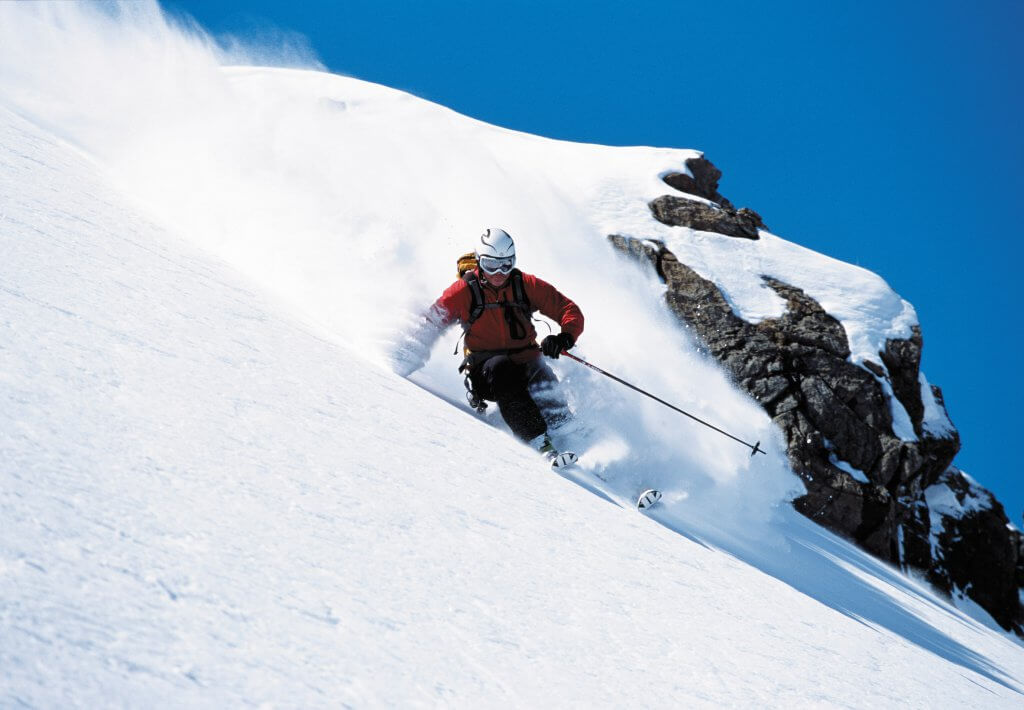 One of the best places in the world for off-piste training is La Grave, home to the imposing La Meije peak and to highly respected freeride skier Pelle Lang and his Skier's Lodge. La Meije is an entirely off-piste mountain, with just one lift taking you up the mountain, one pisted run and two drag lifts leading you to the delights of big vertical drops, intimidating couloirs and extensive freeride terrain that makes you feel like you're in Alaska on a powder day.
This is glacier skiing so you don't go on the mountain without a helmet, harness and, preferably, a guide. La Grave is home to a number of feared couloirs, including Trifide, and to the kind of extreme skiing that has claimed its fair share of victims, including American extreme skier Doug Coombes who died in a skiing accident there a number of years ago. If belaying into steep couloirs is your thing, you've found your home.
The Skier's Lodge runs separate training groups for men and women. The K2 women's week focuses on ski mountaineering technique and big mountain ski safety. It's headed by Lisa Auer, one of a small number of fully qualified female mountain guides in France, and costs around €950.
You can also opt for a week's guided skiing (around €1,100 including guide, meals, accommodation), a long weekend or short midweek four-night stay, including three days guided skiing, for between €600 and €800. When weather conditions on La Meije are tricky, Pelle and his guides take guests to ski off-piste in nearby Alpe d'Huez and Serre Chevalier. For details: www.skierslodge.com
4. Adaptive skiing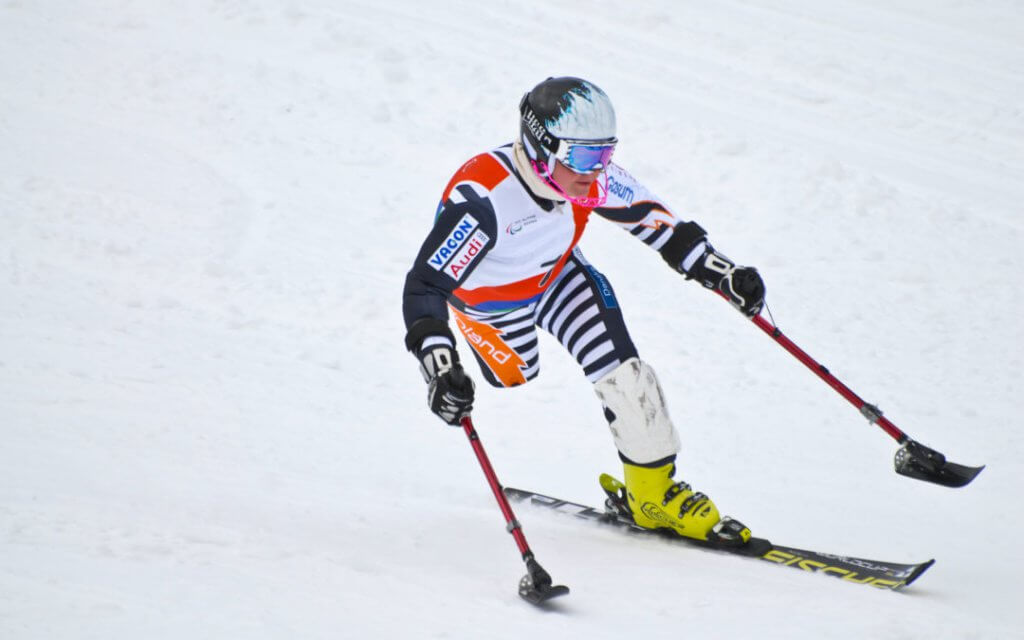 If you think backcountry skiing is only for able-bodied skiers, think again. The disabled winter sports movement is getting bigger every year, with mainstream operators like Crystal now offering a range of disabled ski holiday options on their website.
One Man's Incredible Journey From Hospital Bed to Ski Slope
American ski resorts like Breckenridge have led the way in adaptive skiing. No matter what your disability, if there's a way they can get you onto the mountain, they will. One of the most inspiring skiers we've met is Geoff Krill from the Loon Adaptive ski centre in New Hampshire. Krill was an off-piste skier before an accident rendered him paraplegic. Today, he still skis the famous off-piste Tuckerman's Ravine whenever he gets the chance.
Krill hikes as far up the mountain as possible in an adapted ski chair and with the help of friends, who use a kind of pulley system combined with sheer strength to get him up. Then he skis the 45-degree pitch down. The Loon Adaptive Centre has a number of disabled instructors, one of them blind. They are constantly working on new equipment designs that will help get intellectually or physically disabled people onto the mountain. In Europe, French resorts like La Plagne and Val Thorens are also leading the way in adaptive skiing.
5. Spiritual adventures, if you like that kind of thing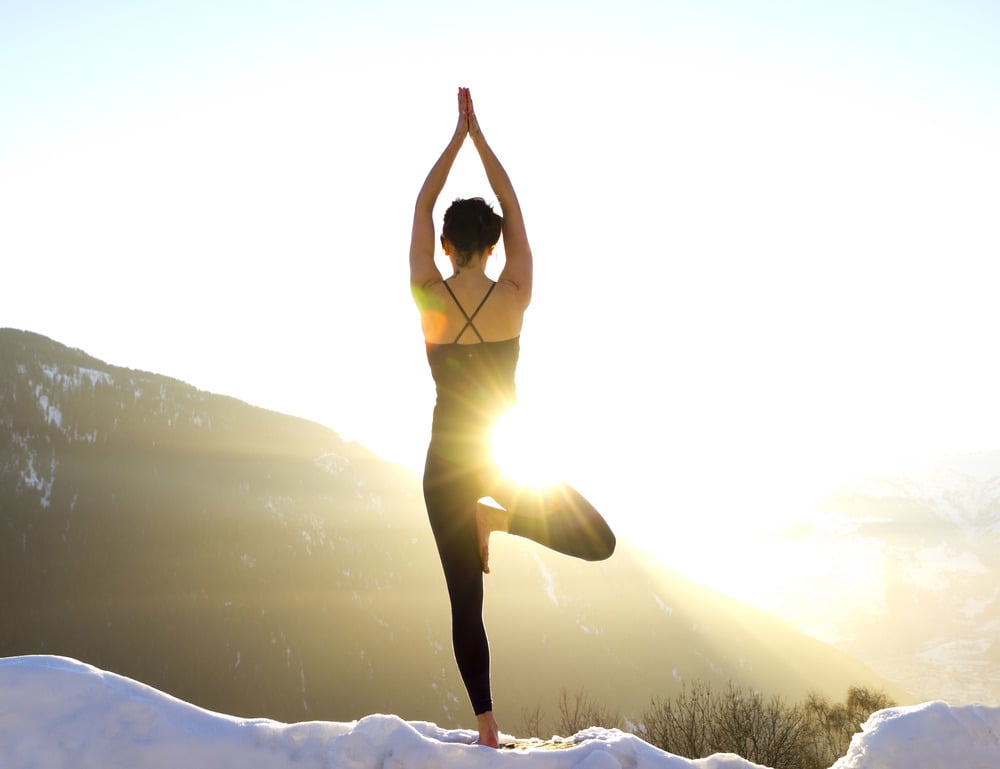 With open-air yoga a big summer hit, it's no surprise that snow yoga holidays, combining skiing with daily yoga sessions, are starting to appear.
For example, Le Rocher hotel in Champoluc, Ayas (Aosta valley) Italy offers trips which include a day's snowshoe trekking with a break for yoga in the middle of "white, unspoilt fields".
But you can now go even further and opt for a spot of life coaching along with your off-piste training.
Only the Americans could think this one up. In Aspen, Colorado, the Divas ski and life coaching group runs a women-only course that mixes ski training with one on one and group life coaching sessions aimed at getting you to perform to your best, whether it's on the mountain, at work or with your family.
For four days in late February, you get to ski Aspen's four distinct mountains, explore the new base village at Snowmass and learn how to get your life in order. The only catch is that getting your life in order costs quite a bit: $2,299 to be precise.
6. Ski touring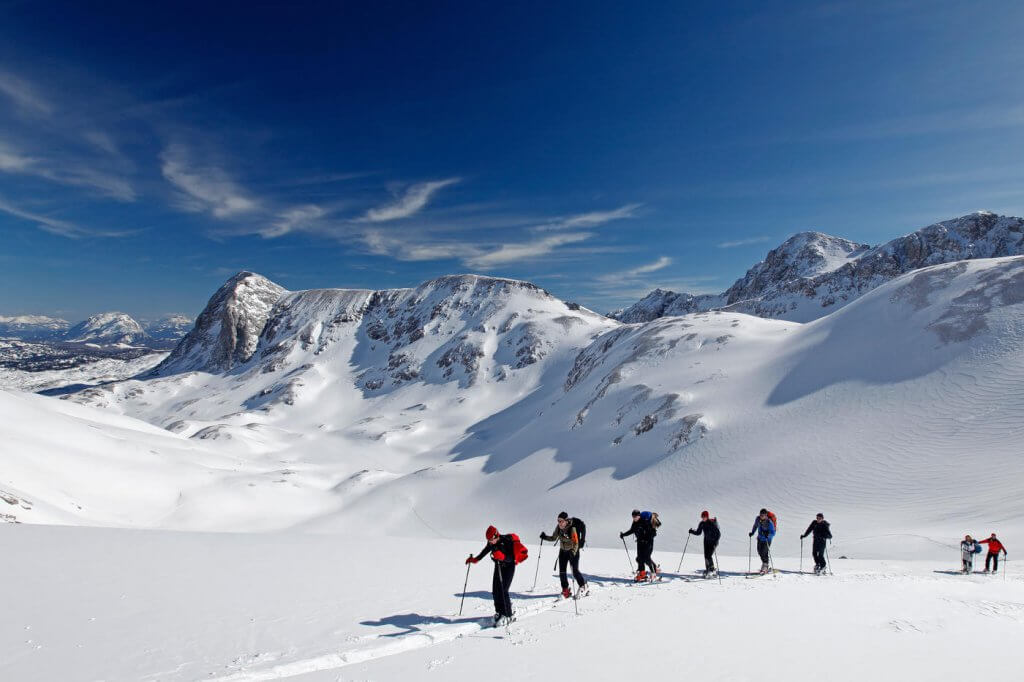 Hut-to-hut ski touring has enjoyed a surge in popularity over the last five years with ever-more adventurous tours on offer each year. UK company Mountaintracks's winter programme often includes touring trips to Russia or Kashmir.
Another option would be a tour of the Bernese Oberland 4000ers, which takes you and your skins through some of the most stunning parts of the Alps. The trip costs around €1,200, excluding international flights, and there's an option to add on a return to Chamonix for a two-day ascent of Mont Blanc, in case you haven't already had enough adventure.
The increase in people ski touring has led to more avalanche deaths in countries like Switzerland and France. Check out avalanche awareness courses with Mountain Tracks, with Skier's Lodge in La Grave, or in resorts like St Anton and Val d'Isere. Visit: www.mountaintracks.co.uk
7. Freeride paradise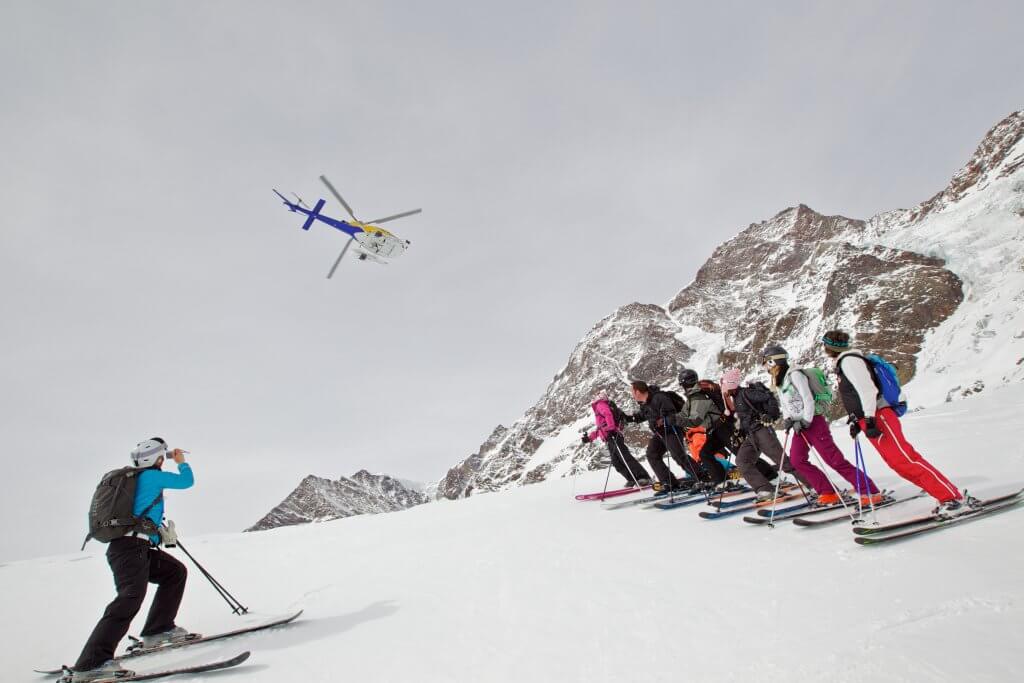 The little village of Alagna in Piedmont, Italy, is described as a freeride paradise. An hour and a half from Turin, it's part of the Monterosa ski region and is linked to nearby Aosta Valley's Gressoney and Champoluc.
The Monterosa massif is home to 30 4,000m peaks so expect long descents on those fat skis. La Balma route drops you over 2,000m from 3,260m down to Alagna at 1,190m. Malfatta is one of the most famous couloirs and if you're not opposed to heli-skiing, this is one of the few corners of Europe where you can still do it. Your first drop, including guide, costs €230, with each drop after that costing €100 per person (www.alagnaguide.it).
If heli is not your thing, ski to the Margharita hut (4,500m) or the Guglielmina hut (2,880m), both of which open up great off-piste options.
Be warned though, high mountains mean high winds, which sometimes close Alagna's two lifts and ground helicopters. This region depends on storms from Africa for big dumps of snow since snow from the west generally doesn't make it over Mont Blanc. With fresh powder, Alagna is an off-piste paradise but those African storms are less frequent these days so check snow forecasts before you go.
8. Easy-going adventure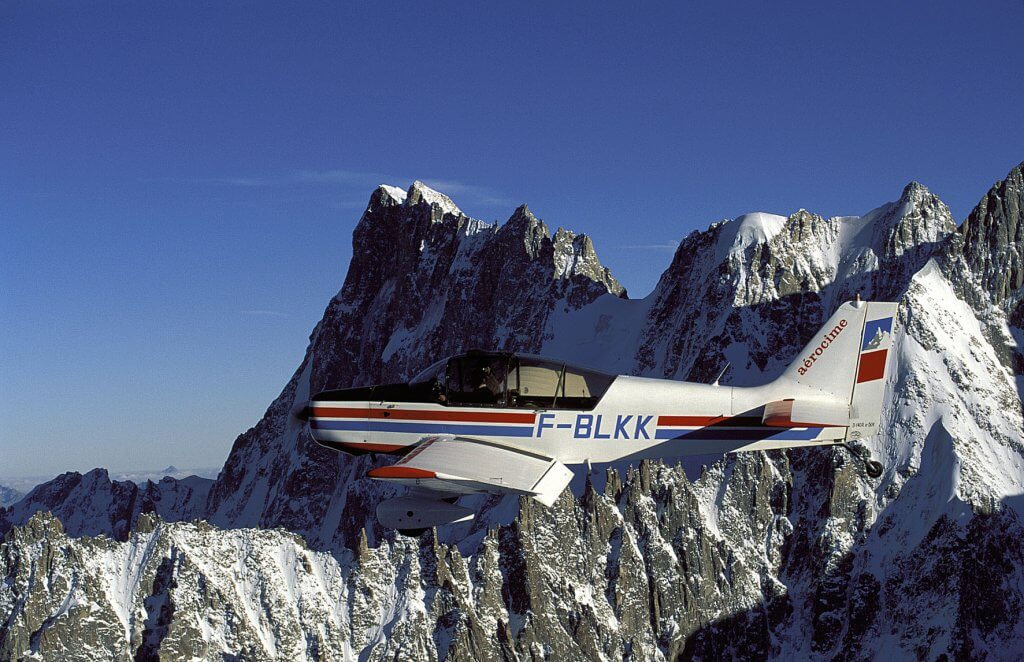 If you're just looking for non-taxing, easy adventure on your winter holiday, take a flight around Mont Blanc in a light aircraft. The views are spectacular, the cost is €96 per person from Megeve, France. If ziplines are your thing, in New Hampshire a company called Alpine Adventures runs a zipline tree top canopy tour near Loon throughout the winter. And for free scares (once you've bought your lift pass) simply ride the Leissiere chairlift in Val d'Isere or the Alp Auris express in Alpe d'Huez: they're two of the scariest chairlifts in Europe!
9. Snowshoeing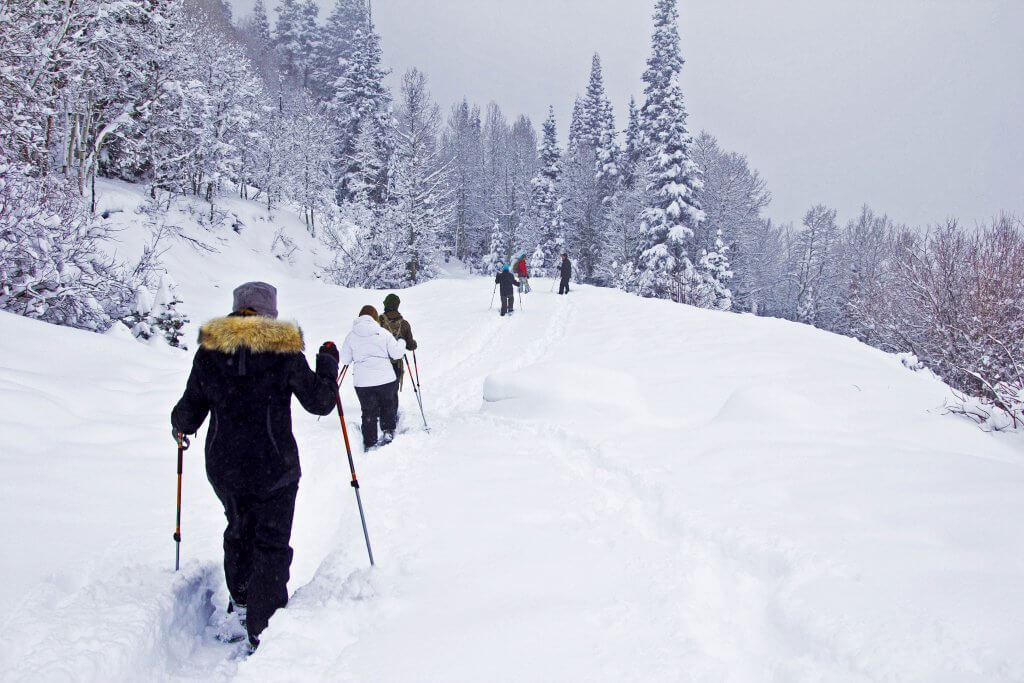 Hiking with 'raquettes' has become massively popular in most European resorts and can be as adventurous and dangerous as backcountry skiing if you go off the beaten track. In the Four Valleys in Switzerland for example, you can snowshoe from the lift station at Siviez across to Nendaz, a five- or six-hour hike that takes you into the deep stuff and the possible threat of avalanche.
The Americans, in particular, have recognised that snowshoeing provides excellent winter training for marathon and ultra-marathon runners, and snowshoe races have now popped up in many resorts.
In Beaver Creek, Colorado, a snowshoe adventure series runs on Sundays through January and February, with 5km and 10km races. In Vancouver, the Yeti series at Mount Washington attracts 200 competitors per race on routes that include cat tracks, single track, powder sections, hiking trails and some hills.
If you think running uphill is tough, you ain't seen nothing yet. Snowshoe running requires more upper-body and core work than road running so you can expect to be slower than your usual running pace. On the plus side, it's low impact and great fun. Choosing the right gear – running tights, fitted top layers and lightweight racing snowshoes – will help you on your way.
The sport is also catching on in Europe, with races in Thyon, Four Valleys, Switzerland, and in Italy. Check out www.bcsnowshoe.com  for more details.
10. Cross-country ski marathons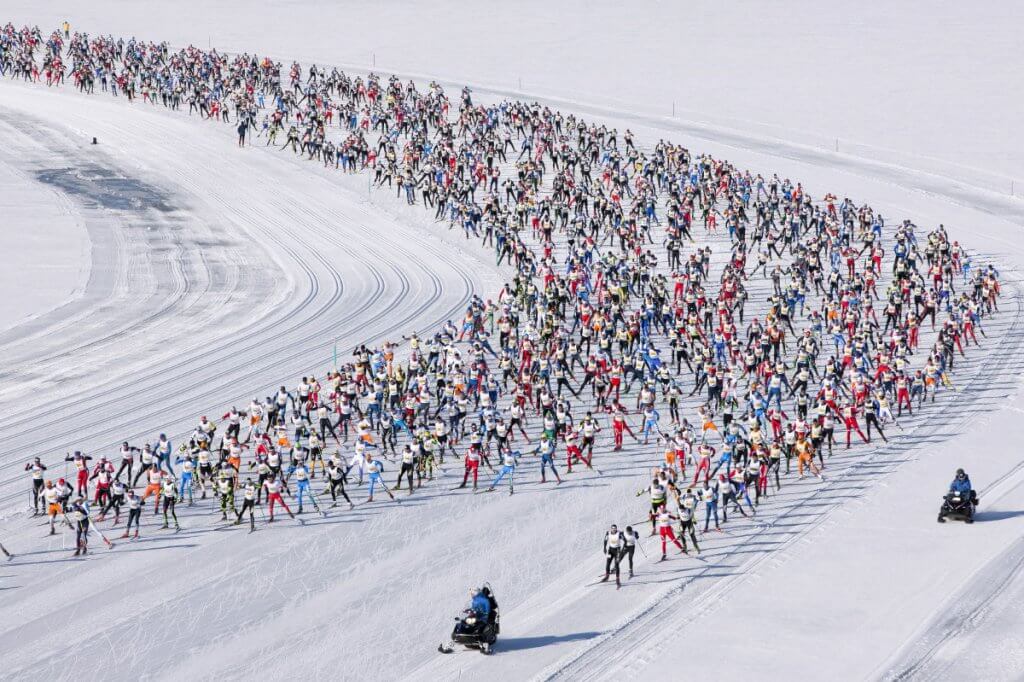 Along with snowshoeing, most downhill skiers think cross-country skiing is boring and something to take up when you get older and lose your bottle on the steep stuff. Tell that to the 850 participants in the annual Marciagranparadiso, a 45km cross-country ski race that takes place in Italy's unspoilt Cogne valley each February.
Cogne, which is set in the Gran Paradiso national park, offers superb cross country facilities and while the winning athletes will complete this marathon in a few hours, the race is open to anyone with a sense of adventure and challenge. You don't have to be super-fit to take part but it is advisable to learn how to cross-country ski first since you will need skating techniques and endurance. Visit www.marciagranparadiso.it for more info.
Check out our Hard as Nails podcast:
Like this? You should check these out: 

Previous Post

Next Post