Are your mountain biking gloves no longer gloves, but shredded wisps of material? Then you need a new pair! These are some of the best mountain biking gloves that money can buy.
When in the market for a new pair of mountain biking gloves, there are a few factors you should consider. First, where you'll be riding, so you know how much protection your hands will need and second, what season you'll be riding in, so you can decide if you need a pair that is warm and waterproof or light and breathable.
Then, there are all the other features like wicking, towelling, padding, cuff length, touchscreen compatibility and whether you want full or half finger! If that's just too much to consider just to buy a pair of gloves, then just pick one of these five and you'll be good to go!
5 of the Best Pairs of Mountain Biking Gloves
1. Troy Lee Designs Sprint mountain bike gloves
Price: €24.79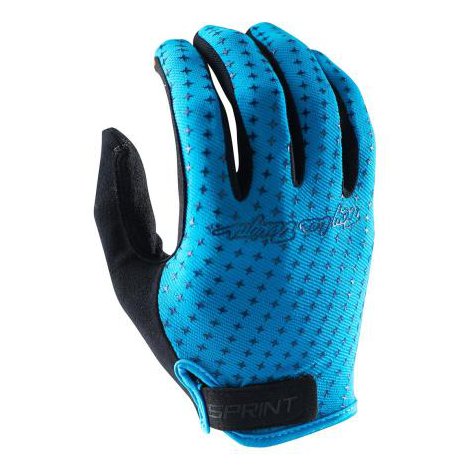 Troy Lee Designs are one of the leading brands in making quality mountain biking gear. These Sprint gloves are light, with a thin back and thumb length nose wipe. They are ideal for long days in the mountains. They are durable, with rubberized fingertips on the main braking finger. They are touchscreen compatible, have an easy to use Velcro fastening around the cuff, and a reflective back for an added safety.
Available from: Evan's Cycles
2. Dainese Driftec mountain bike gloves
Price: €18.45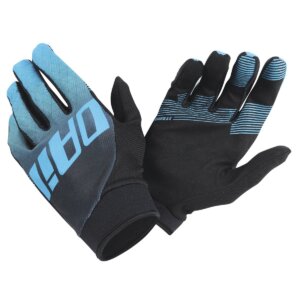 The Driftec has a synthetic palm and silicone palm inserts. It is a Lycra-backed glove with the material shaped to fit your hand perfectly without bunching. Easy to get on and off, with a neoprene cuff that is comfortable. It also is a good winter purchase as it's long enough that it doesn't leave your hand exposed.
Available from: Dainese 
Mountain biking: top tips for beginners
3. Leatt DBX 4.0 Lite mountain bike gloves
Price: €45.95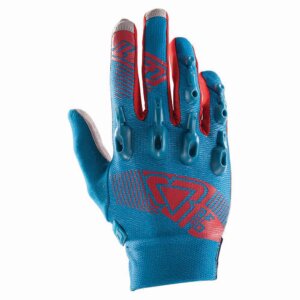 This pair from Leatt is one of our favourites. Its features include a NanoGrip palm that is thin and smoothly embraces the contours of your hand, so much so that you'll forget you have them on. It also has a stretch-fit comfort cuff, a sweat panel on the thumb and hardcore armour-gel pads on the back to protect your knuckles from trees. They are also well ventilated and are touchscreen compatible.
Available from: Chain Reaction Cycles
4. Fox Head Bomber mountain bike gloves
Price: €54.20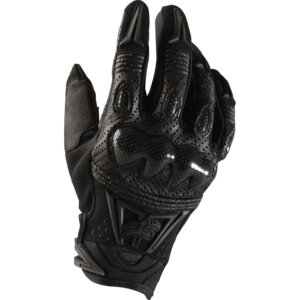 This super hardcore pair from Fox will protect your hands from countless tussles with the landscape. They are well ventilated, with a recurved main body, a leather top panel and airy mesh. Other features include an extended wrist guard, a moulded plastic knuckle and finger coverage and a long neoprene cuff with a velcro wrist closure.
Available from: Extreme Pie
5. Sealskinz Dragon Eye MTB Ultralite mountain bike gloves
Price: €34.49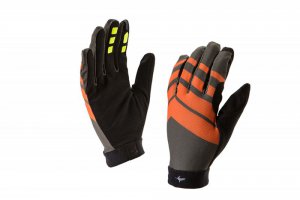 Sealskinz is a superb outdoor brand. These ultralight gloves are very comfortable, waterproof, breathable and windproof, so they'll keep you nice and comfortable on some of your most intense, most adventurous mountain biking excursions. The highly durable synthetic suede palm ensures they'll stand the test of time. Plus, the laminated stretch material on the back and anti-slip liner makes them comfortable and ensures a good grip.
Available from: Chain Reaction Cycles
Check out our Hard as Nails podcast:
Like this? You should check these out: 

Previous Post
Next Post