Before you get out for your first spin on a mountain bike, have a read of these tips, they may be the difference between you one-day turning pro or calling it quits after your first go.
Mountain biking is one of the most fun and adrenaline inducing sports you'll find, however, it can be a little daunting when first starting out. These tips will help you ease into it and make your first ride in the mountains a thrilling experience, rather than one you wish you'd forget. Don't go mad on your first outing, keep it to an hour or two in the hills. Mountain biking works your whole body and if you are not super fit then you will be shattered. The key to great mountain biking is being relaxed and flexible on your bike, going with the flow and allowing the bike to move about beneath you. Our advice is to head to a trail centre for your first time because they have graded slopes so you won't be out of your depth.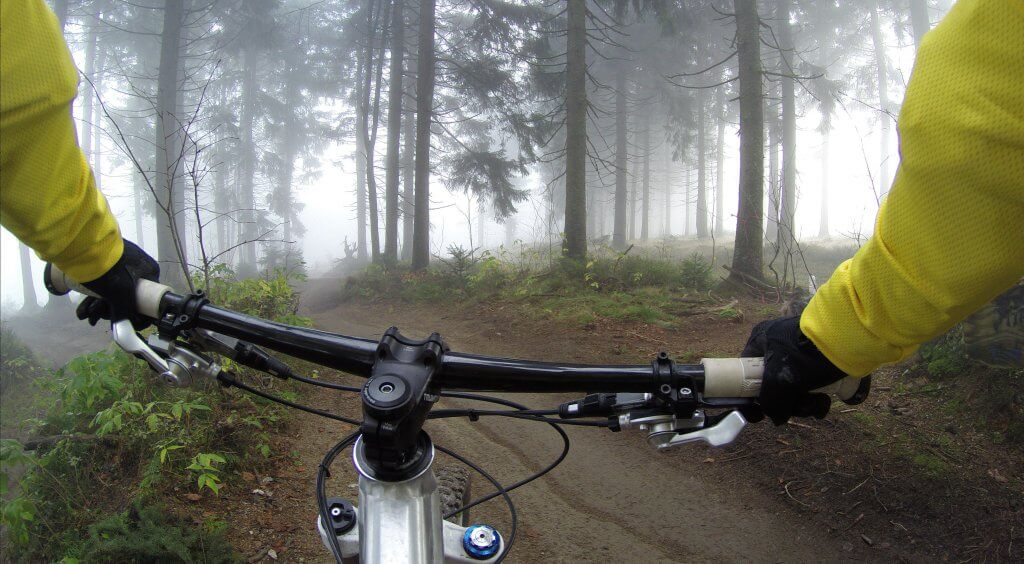 What to wear
Be comfortable! Make sure to wear weatherproof, breathable garments Essentials include a helmet and some gloves. After that, we recommend padded shorts, a pair of kneepads and sunglasses for the sun but also to act as eye protection from mud or stray branches. Then obviously, a waterproof jacket for winter.
What to carry
An easy to reach water bottle and a small waterproof backpack slung over your shoulders, filled with snacks, a first aid kit, chain lube, a phone, a battery pack, a flashlight, sunscreen, a spare tube, tire pump and levers, GPS and a multi-purpose tool for basic repairs.
10 of the best mountain biking holidays
Riding on the flat
Try to keep your pedals level when you are coasting so as they don't catch on anything that can topple you.
Look straight ahead, not at the ground. It'll help with balance plus you'll see what's coming up and be able to prepare for it.
Remember to trust the bike, let it do the work for you and if in doubt, just keep pedalling, the majority of times it'll see you through/over the obstacle.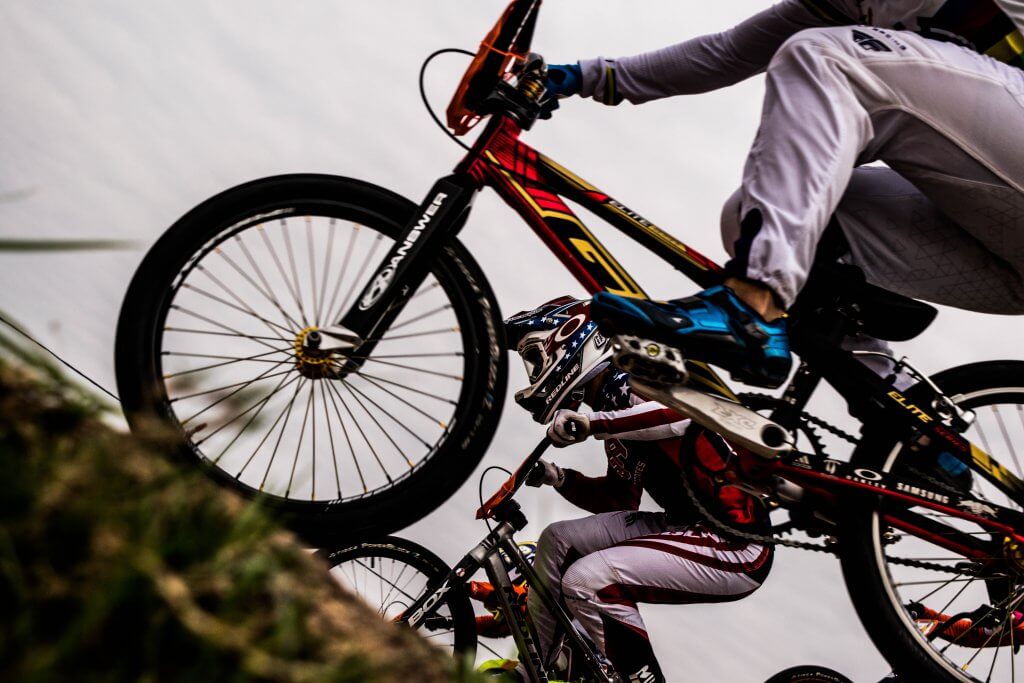 Descending
Stand up on the pedals, move your hips back so you are just behind the saddle, and flex your arms and legs so as they can act as added shock absorbers and absorb more of the bumps.
Keep your body low and your pedals level, with your heels slightly dropped.
Steer with your body, using your shoulders to guide you.
Keep your fingers on your handlebars, not on the brake levers. You can whip out a finger in a split second if you feel yourself losing control, but refrain from slamming those breaks or you'll end up over the handlebars and on the ground.
Most importantly, relax!
8 of the best mountain biking events in Ireland
Ascending
Drop into a nice, easy gear on the incline.
Try and stay in your seat, so your rear tire doesn't lose its grip and start sliding. Move your bum forward so you're sitting on the nose of the saddle.
Stay low and lean forward, pulling down and back on the bars as you pedal. This adds more weight to the front wheel and should help keep you grounded.
The slower you go through rough trail sections, the more work it will be, so get a move on!
Most importantly, just get out there and give it a go. Try not to overthink it, a lot of this stuff will come naturally to you once you relax. Enjoy!
Check out our Hard as Nails podcast:
Like this? You should check these out: