Apparently, Irene Sewell didn't think it was hard enough to run a marathon in a pair of runners, she took on the 7 Bridges Marathon in Chattanooga, Tennessee in 3-inch stilettos.
Now, if we're honest, most of us struggle to start and end a night out in a pair of heels without hysterically crying or going barefoot. Not Irene Sewell though, the 27-year-old Virginia Native took on the 26.2 miles of the 7 Bridges Marathon in style.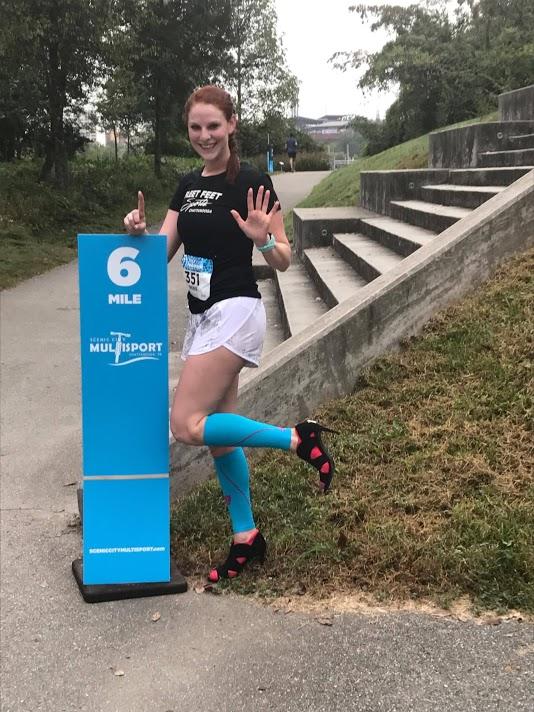 Only one other person has ever attempted this quirky feat, a London woman attempted a Guinness World Record by running a marathon in heels a few years ago but was disqualified when she took off her shoes less than halfway through the course and finished the race barefoot.
This was Sewell's third marathon. As a former professional ballroom dancer, she was a bit more equipped for this kind of challenge than your average Joe. She ran the Chattanooga race in 7:27:53. As the only person to ever do this, Swell will get her name in the Guinness Book of records for her troubles.
Like this? You should check these out:

Previous Post