All of these events promise a memorable experience for all the right reasons.
When people think of running races and other adventurous events, they tend to think of a lot of hard work and not a lot of craic. However, being active and getting involved in a mass participation event, while seeing new parts of the world doesn't necessarily mean you have to slog around a city marathon – oh no, you can have far more entertainment than that.
Obscure, quirky and downright fun events are happening every year in every corner of the globe. We really had our work cut out to narrow this list down to just 12, but fear not, we can assure you that you'll have a blooming good time no matter which one you choose! Here are 12 of the world's quirkiest races…
1. Empire State Building Run Up, New York
February
Standing at 86 stories high and offering panoramic views of the Big Apple from the observatory deck at the top, the Empire State Building is one of NYC's top attractions. Ordinarily visitors can reach the top in just over a minute via the elevator with the exception of one day of the year where those bonkers enough can choose to run up the 1,576 stairs instead.
Covering a distance of just over 1km with the equivalent of 1/5 mile of vertical climb, this race is more gruelling that you would initially think. The world record stands at 9.33 minutes but it takes your average Joe a little longer than that!
More Info: Empire State Building Run
2. UK Wife Carrying Championship, Dorking (UK)
March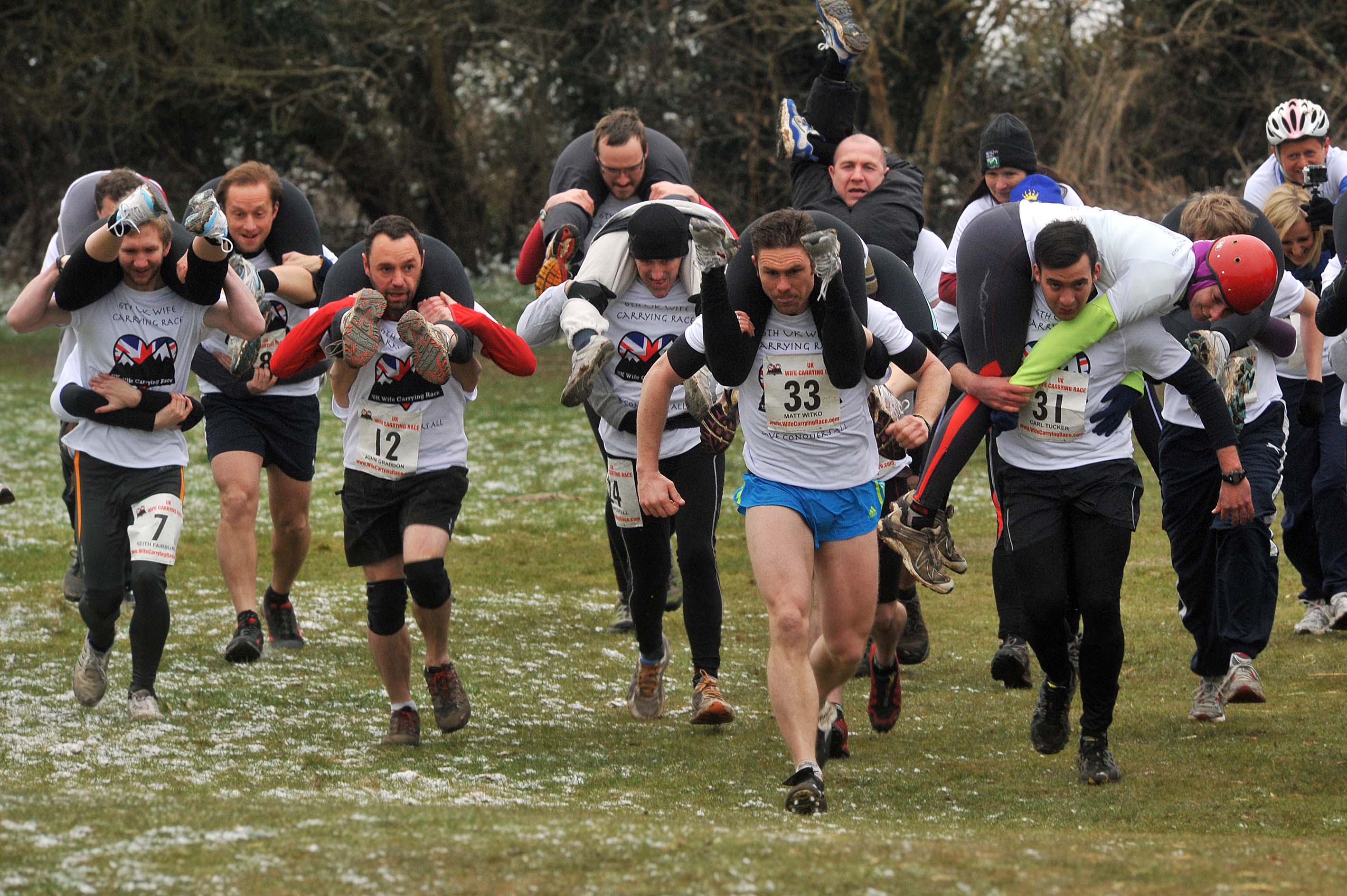 Wife carrying originated in the UK over twelve centuries ago when Vikings invading the northwest of England carried off any unwilling local wenches. After an absence of such carry-on for almost 900 years, wife carrying was introduced back into the UK nine years ago, albeit with a few adjustments to the format! These days participants must run as fast as possible while carrying their 'wife' over a 380m undulating course. One piece of advice: be sure to pick a petite lady!
More Info: Wife Carrying Championship
3. World Winter Swimming Championships, somewhere cold
March
Jumping into a swimming pool which has been cut out of a frozen lake may sound like hell to most people but I can assure you that having taken part in this event myself, it is pure entertainment. Attracting 1,500 participants from across the globe, this event offers a range of categories from 25m head-above-water breaststroke to 400m freestyle to suit all abilities. Saunas, hot tubs and hot whiskeys are on hand to help you defrost once out of the water. The 2018 event will take place in Tallinn, Estonia.
More Info: Winter Swimming Association 
4. The White Thrill, St Anton
April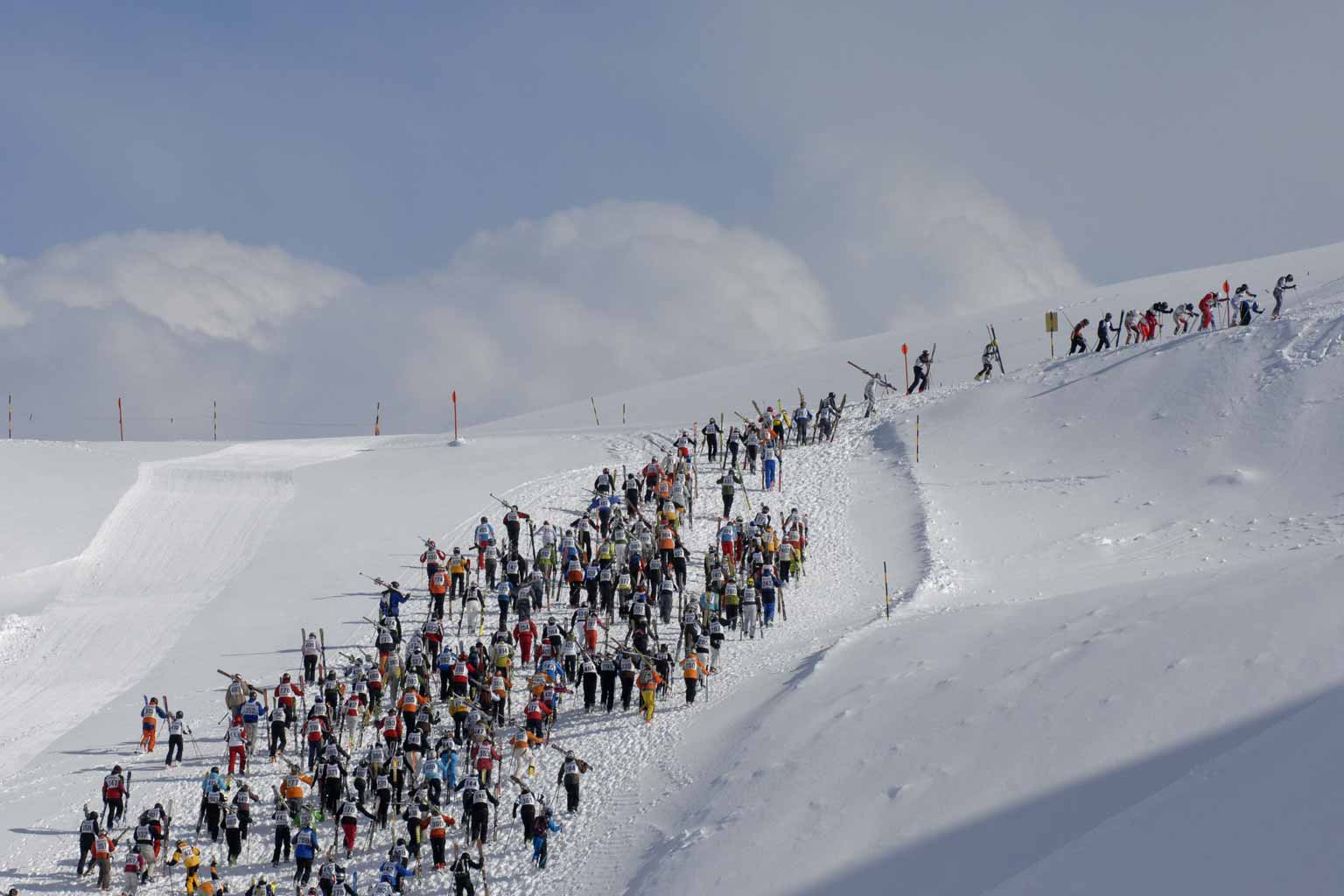 This cult ski race signals the end of the ski season in St Anton and sees 555 skiers, snowboarders and telemark skiers push themselves to their absolute limits as they race to the bottom of the mountain.
With the runs reduced to ungroomed slush after a day in the spring sunshine, competitors leave in a mass start from the Valluga Ridge. As you can imagine, a certain amount of carnage ensues. The biggest challenge, however, is Pain Mountain – a 150m ascent.
Spectators can expect to see the winner arrive at the finish line in just under nine minutes while the slowest competitors can take up to 1.5 hours. The spirit of the event is to have a whole lot of fun, and while you do need to be able to ski, you certainly do not need to be a pro to enter.
More info: St Anton Am Alberg
5. Cheese Rolling Championships, Gloucestershire
May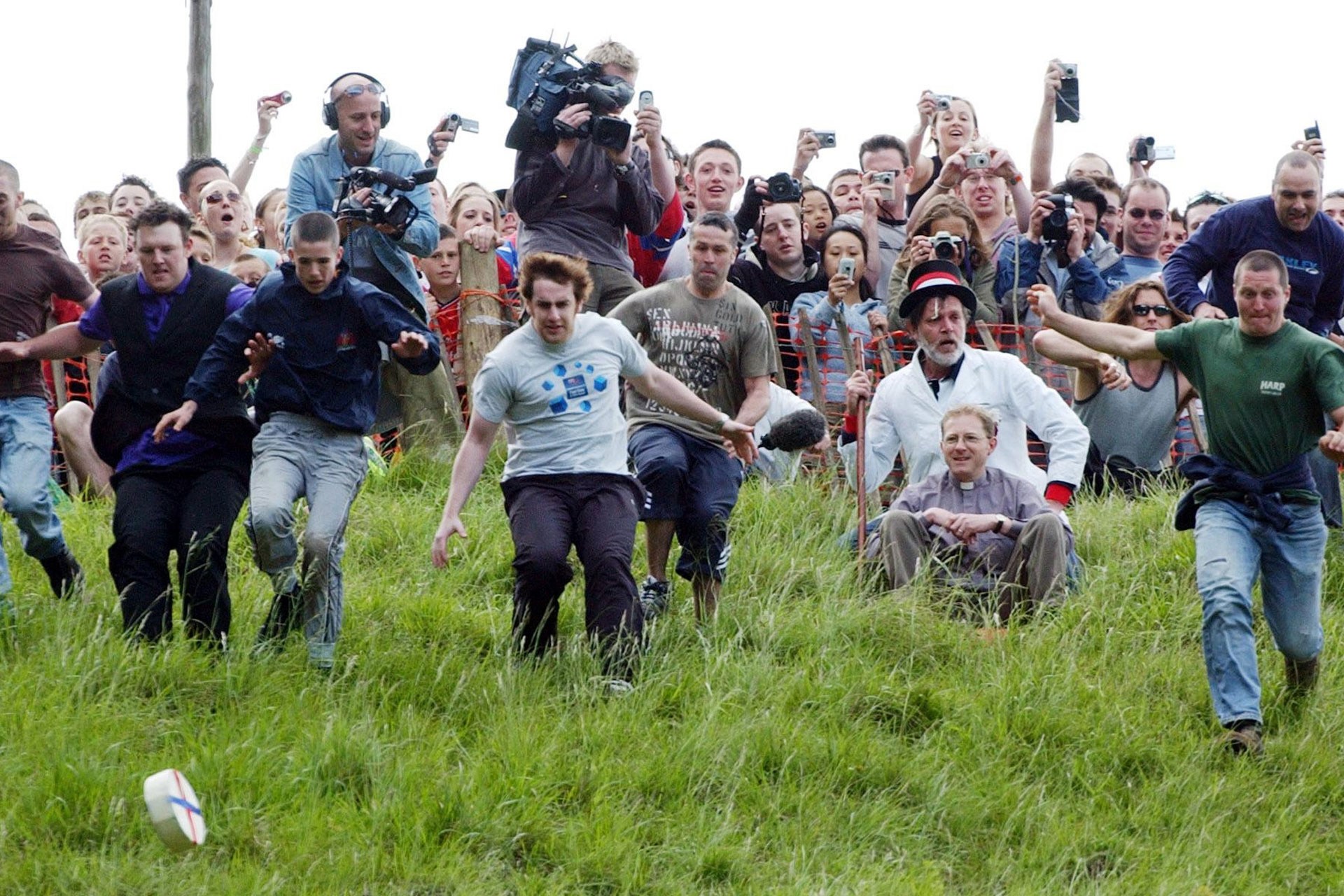 Whoever thought of rolling a 9lb round of Double Gloucester cheese down a steep hill and getting a bunch adults to sprint after it has to have a pretty wicked sense of humour not to mention a rather colourful imagination?
Traditionally, competitors aimed to catch the cheese but due to the fact that the cheese has a one-second head-start and a can reach speeds of up to 70mph, the award is now given to the first man across the finish line at the foot of the hill. People from across the globe flock to the event to take part each year.
It would seem that the cheese is definitely more mature than the crazy competitors – Cheeses Christ that was a bad joke!
More info: Cheese rolling championships
Biking skills: top tips for adventure racers
6. Man vs Horse Marathon, Llanwrtyd, Wales
June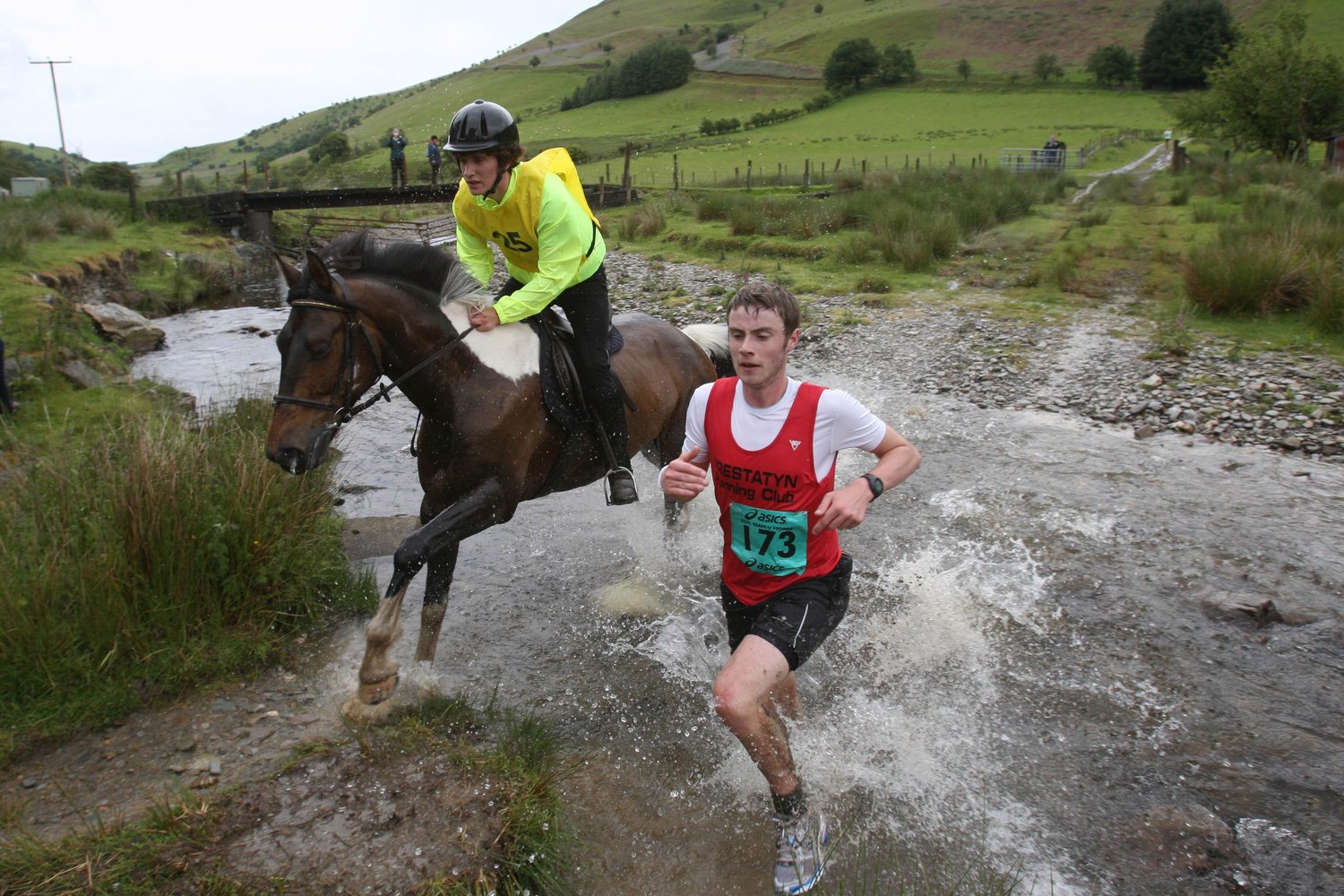 As the name suggests, this quirky races sees more than 500 runners take on 50 horses in a bid to see who can reach the finish line in first place. The horse was victorious for the first 25 years before Huw Lobb managed to pip the horse to the finish line by almost two minutes in a time of 2hrs and 5 minutes for the 22 mile course. The horse was beaten once more, eight years later, but hasn't been beaten since. The race has a rolling jackpot which increases by £500 for every year that a runner fails to win. The current amount stands at £1,500. In 2004, Lobb won a whopping £25,000 – not a bad day at the office eh?!
More info: Man vs Horse
7. Big Five Marathon, South Africa
June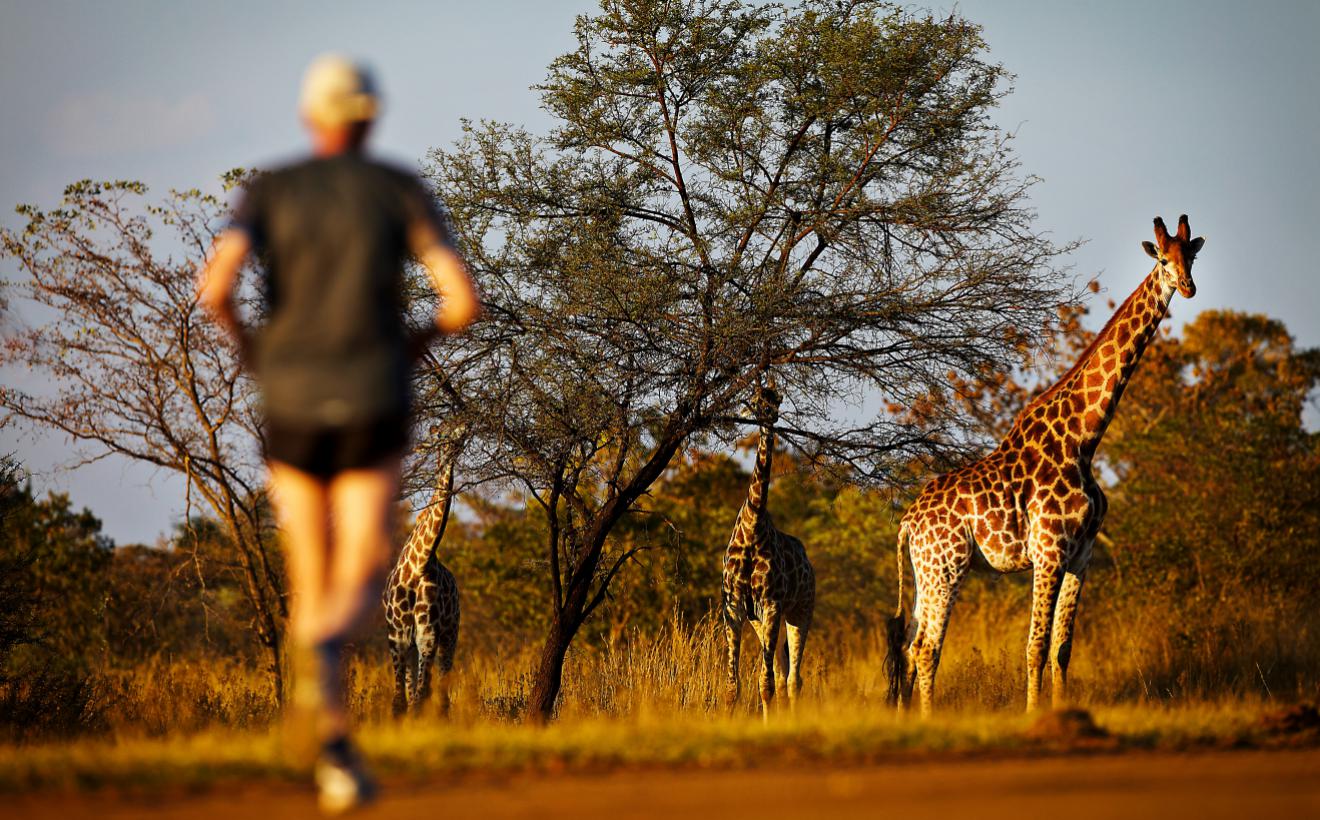 We all love to kill two birds with one stone and this event offers you the opportunity to do just that by ticking a safari trip and a marathon off your bucket list in one go. Taking place along one of the South Africa's most popular game drives in the Entabeni private game reserve, competitors can expect to see elephants, rhinos, buffalo, lions and maybe even an elusive leopard along the way.
More info: Big Five Marathon
8. World Bog Snorkelling Championships
August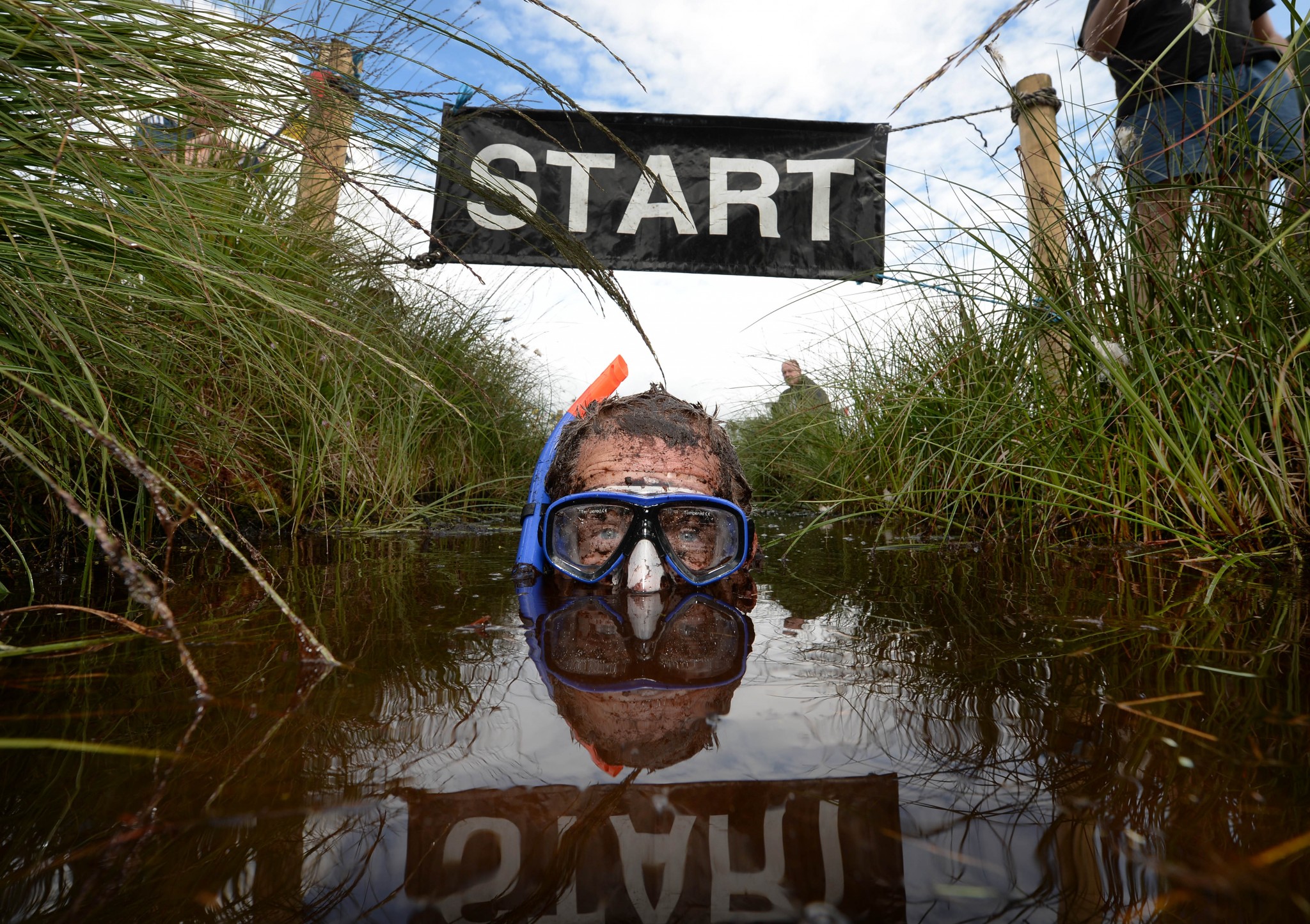 The annual World Bog Snorkelling Championships take place every year in Llanwrtyd, Wales in August. Attracting people from all over the globe, this fun filled event sees participant snorkel in a muddy bod in Wales. Fancy dress and a good sense of humour are strongly encouraged.
More info: Green Events
9. La Tomatina
August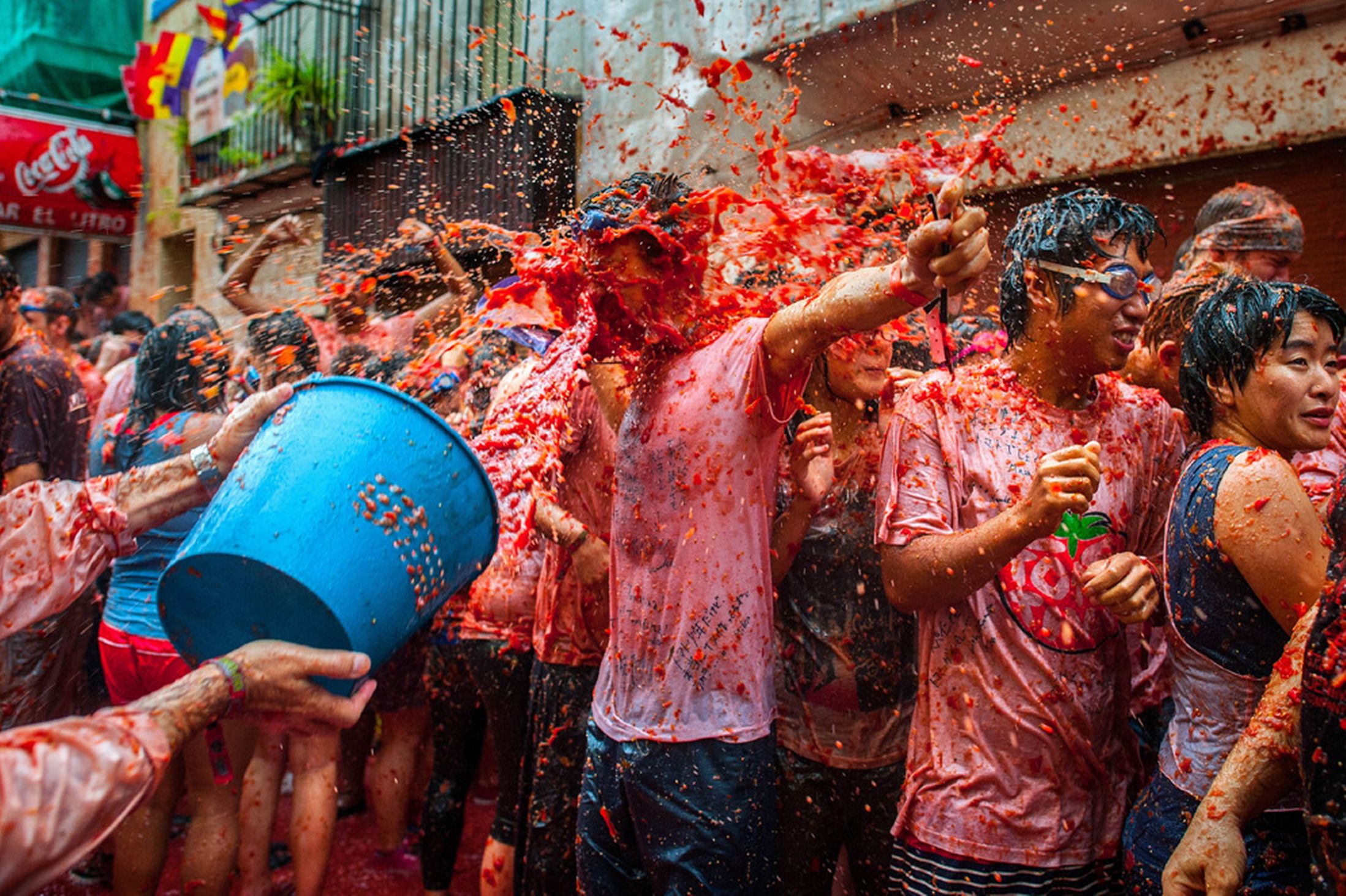 What could possibly be more fun than the world's biggest food fight? A food fight that solely uses tomatoes, that's what. Held on the last Wednesday of August, the town of Bunol near Valencia sees thousands of people take to the streets to throw over 100 metric tonnes of over-ripe tomatoes at one another. I would highly recommend you wear clothes that you don't mind getting ruined and a pair of swimming goggles to protect your eyes. Places are limited to just 20,000 (previous years saw 50,000 people taking part) so be sure to get your tickets well in advance.
More info: La Tomatina
10. Medoc Marathon, Bordeaux
September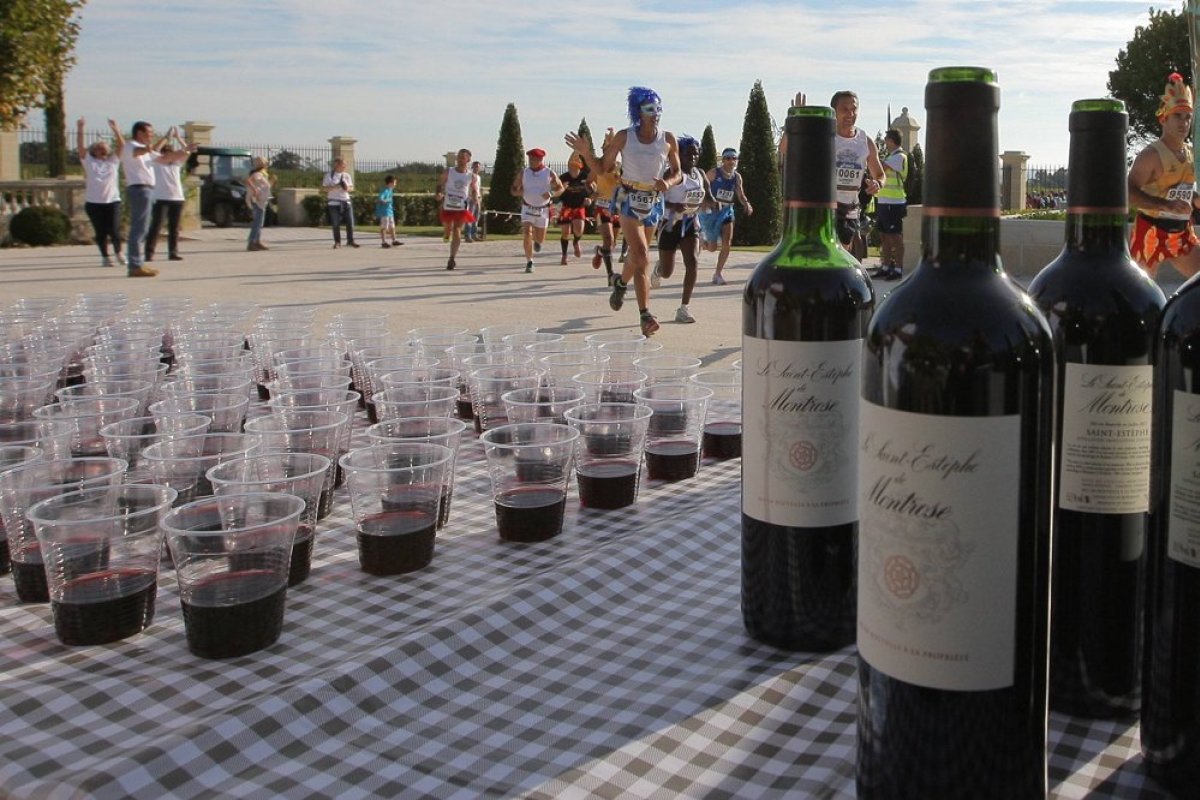 Wine and running might not seem like an obvious combination, but they go together better than you'd think. The Medoc Marathon is a totally unique event held in the Bordeaux region of France – water stations are replaced by wine tasting stands in the region's finest vineyards, you can even expect the odd gastronomic delight on the way too as fresh pastries, tender fillet steak and oysters are all on hand to ensure your energy levels are kept topped up.
More info: Marathon du Medoc
7 of the toughest ultramarathons in the world
11. The Walt Disney Marathon, Los Angeles
 January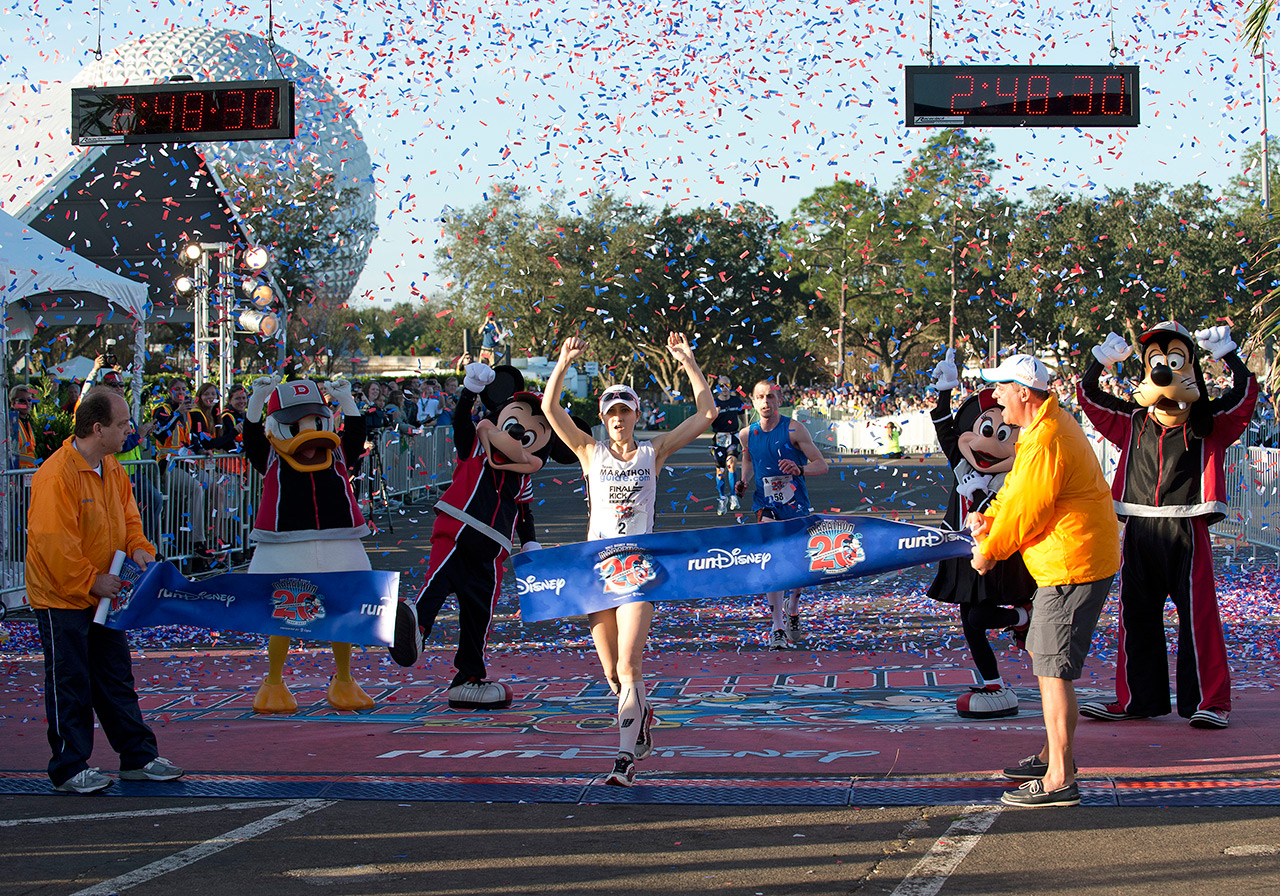 This unusual marathon route will treat competitors to a loop around four Walt Disney World's including a whistle-stop tour of the Disney Studios Hollywood. When you hit the inevitable wall at mile 20, fear not as the course will be lined with all of your old favourites from Mickey Mouse to Donald Duck, cheering you on.
More info: Disney Marathon
12. Siberian Ice Marathon
January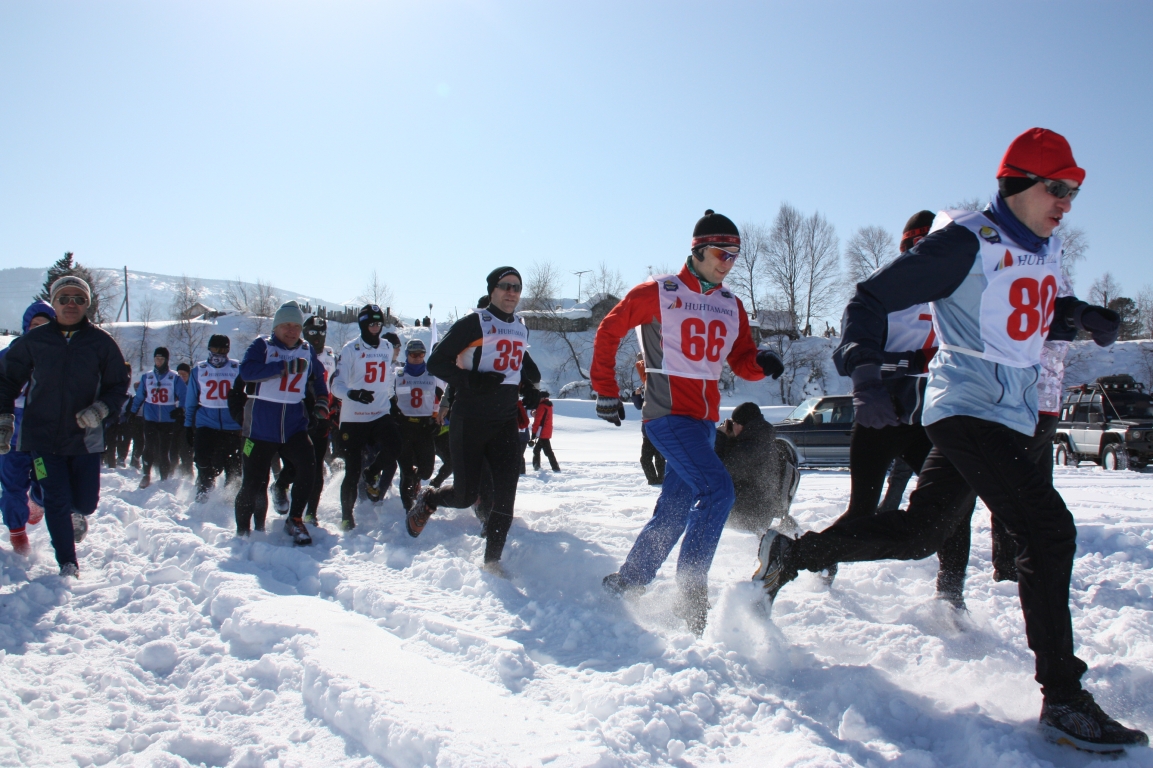 This is not an event for the faint-hearted. Taking place in the toe-numbing, sub-zero temperatures of Siberia, 800-900 runners take to the streets every January for a half-marathon. With temperatures dipping as low as -32C, a certain amount of preparation in cold conditions is mandatory – surely Ireland must have a couple of industrial freezers we could jog on the spot in?!
More info: Siberian Ice Marathon
Check out our Hard as Nails podcast:
Like this? You should check these out: