Rob Greenfield, 27 from Ashland, Wisconsin, spent 104 days cycling 4,700 miles across America. This wasn't any ordinary cycle though. He completed it on a bamboo bike and, in a bid to raise awareness of the environment and sustainable living, he lived off the grid the entire time. Here he tells us a little bit about what makes him tick and how he got on during his coast-to-coast challenge.
Where did the idea to cycle across America off the grid come from?
I was sitting in a tent with five friends in my garden. We originally came up with the idea to cycle across America and stop every 100 miles at a Walmart to make use of their guaranteed returns policy; I would piece together the trip on 30 different Walmart bicycles. Then I was in Hawaii in February talking to people about the trip and a number of ideas came up – not drinking water from the grid, eating only organic food and carrying all of my trash across the country with me. I thought I would go one better and do the whole trip off the grid to raise environmental awareness. I decided to challenge myself to set an example of how little of these resources I needed as a way to bring attention to the environment.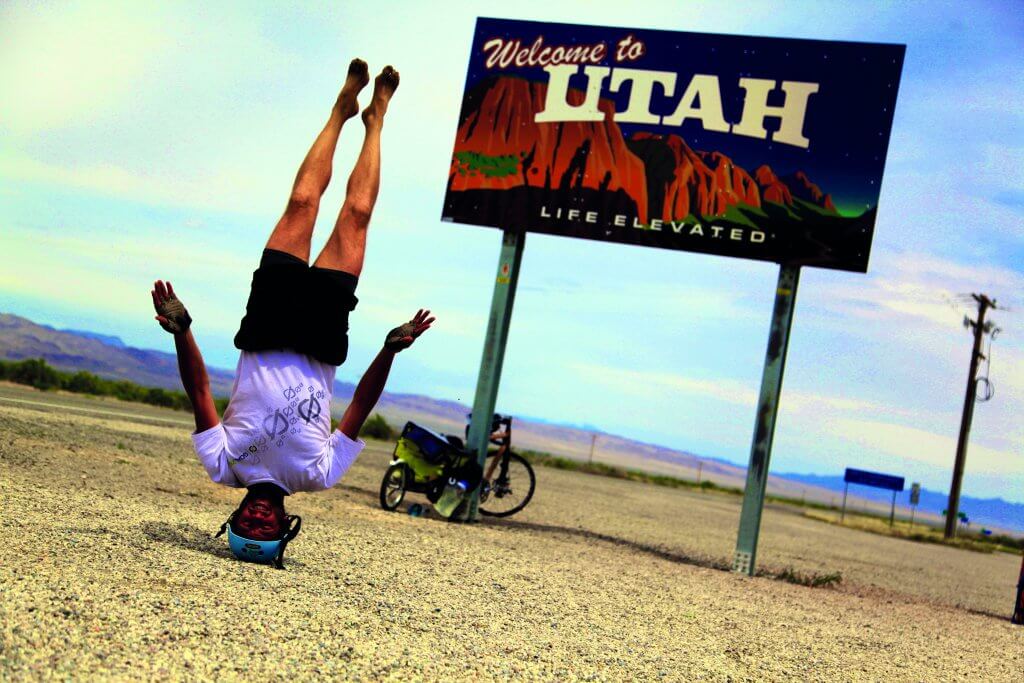 How did you manage your water intake?
A lot of people warned me that the water part would be tricky. I had 600 miles through the desert in Nevada. Luckily in the desert every 100 miles I found some water – a farm pond, a lake, then I found a wind-powered well. Further east I found some creeks as I got up into the mountains. The first time I turned on a faucet was 90 days in when I got to New York.
Interview: How I went from being overweight to completing 10 Ironmans in 10 days
What about food?
The idea was to find as much local, organic, non-packaged food as possible. It was easy at first as we can grow pretty much everything in San Diego; I ate rice, beans, fruit, vegetables and lots of honey. Then as I went further east I would get bread, fruit and vegetables from a grocery store dumpster. There is no negative environmental impact, as it is being thrown away anyway.
Tell us about your bike.
These bamboo bikes are handmade in Ghana. Designer Craig Calfee has a different take on the 'Teach a man to fish' saying: 'Teach a man to build a bike and he'll feed his family for life.' The bike was pretty light at 22 pounds, designed for casual riding but also very solid. I made it 4,700 miles with no problems.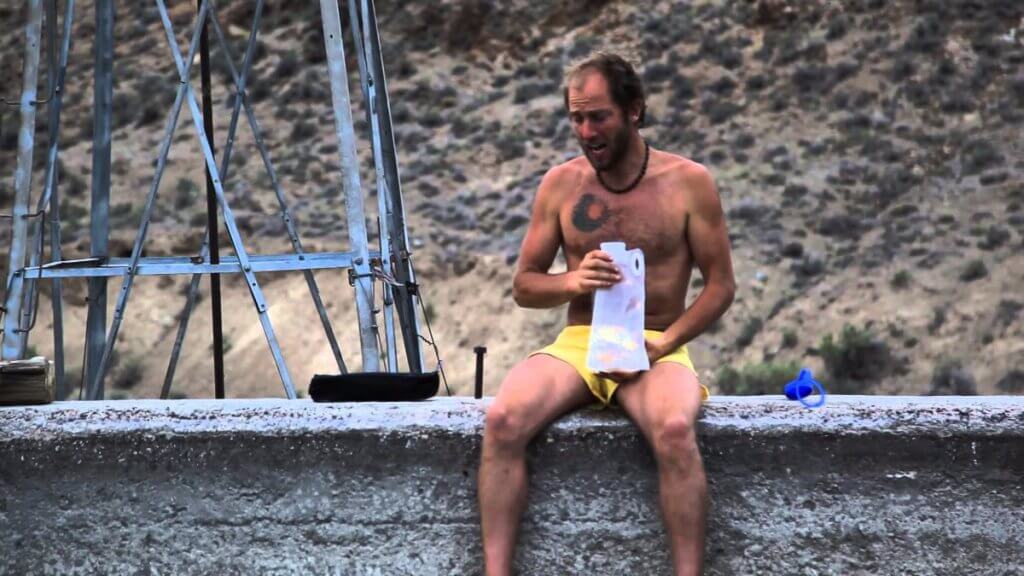 What part of this challenge are you most proud of?
The statistics for sure – I created only two pounds of trash, consumed 160 gallons of water and plugged in to only five outlets. I never flicked on a light switch and I only swore nine times!
Was it difficult to adjust to normal life after 104 days off the grid?
It was fine. I'm not normal anyway. I decided to continue a lot of the things I was doing and meet in the middle so I could integrate with society. I still use solar panels, I use a self-composting toilet and I still haven't showered since I left San Diego on April 16. Nobody knows that I don't shower because I swim in the ocean every day. I'm not going to shower until I rig a system to use my shower water to water my garden.
To find out more check out Rob's website. 
Check out our Hard as Nails podcast:
Like this? You should check these out: 

Previous Post