We caught up with Wicklow man Fearghal O'Nuallain to discuss his most recent adventure, a 3,000km source to sea descent of the Indus river in Pakistan.
Veteran adventurer Fearghal O'Nuallain (36) has circumnavigated the globe by bicycle, walked across Rwanda and hitched, hiked, and cycled his way across the Balkan Peninsula. His latest project, the Water Diaries consists of five adventurous journeys that explore the complex story of water: "water is our most precious resource and all around the world there are issues with scarcity and water management and so I've been working on making films and educational resources to make these issues of more interest to people."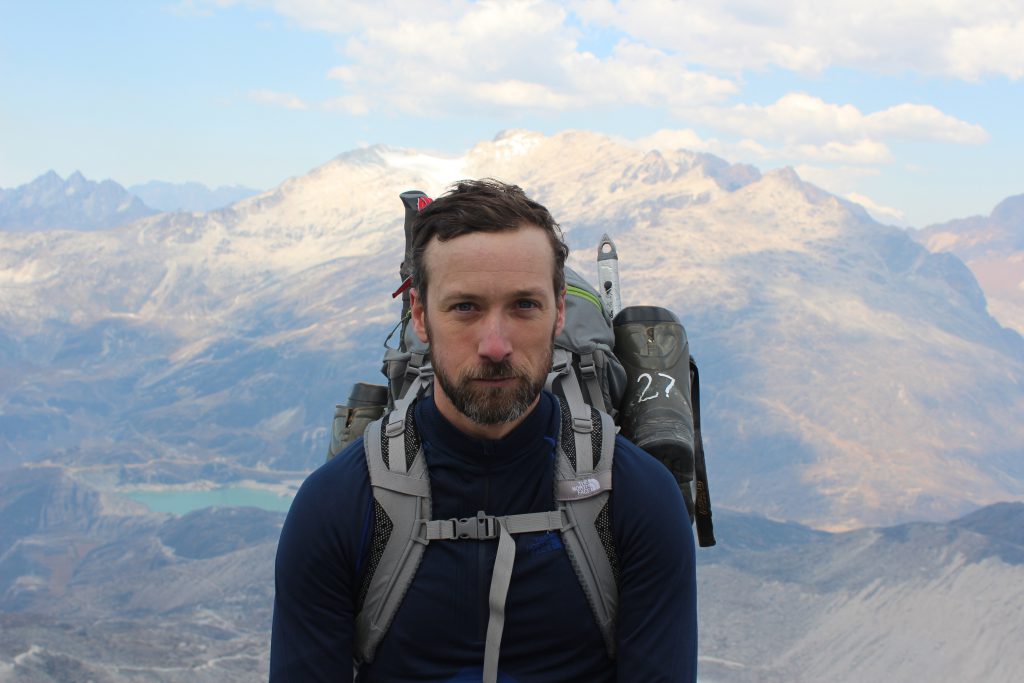 "The first journey was in Bolivia, where we climbed to 6,000 metres then followed the water source by foot down to Lake Titicaca, where we commissioned reed boats and attempted to descend the Desaguadero River. The journey after that was in the U.S. I went there in December and hitched down along the Hudson River up in the Adirondack Mountains and down to Manhattan."
Meet the Irish woman who is pedalling her way around the globe
He is just back from the third instalment; a 3,000km source to sea descent of the Indus river, starting from Tibet, flowing through Pakistan and out into the Arabian Sea. His experience there was adventure in its purest form when basically everything goes wrong: "so I set out to walk the length of the Indus and I hardly walked any of the Indus."
"Because of the restrictions on movement in Pakistan, it just isn't feasible for a foreigner to walk long distances.
"We tend to look at the world as westerners or as Irish people with a sense of entitlement as if we can go wherever we want and do whatever we please, and we should be allowed to do that, but there are parts of the world where that is simply not the case."
Fearghal still managed to make his way along a large portion of the river but when he was just days away from reaching the sea, he was picked up by policemen and forced to leave the country immediately without any explanation or face the possibility of arrest. His camera footage was taken from him and with that, his journey was over.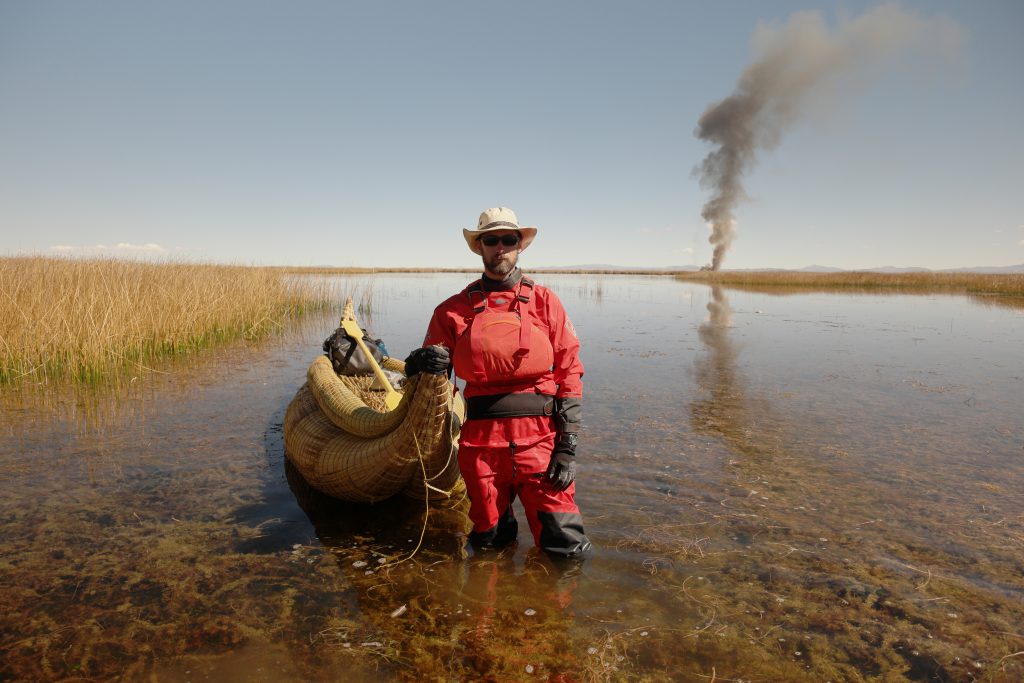 He remains steadfastly positive about it all: "That is the nature of true adventure. It is very difficult, a little risky and you don't know how it's going to turn out. A lot of what passes for adventure nowadays doesn't necessarily have those components. It's frustrating but it is part of it.
"If you take on something that you know you are definitely going to be able to do, then it's not an adventure. That is the truth."
"If you take on something without any risk involved, it's not an adventure, it's just something that is difficult and with this journey, there were both of those things."
Scaling Mount Damāvand, Iran's highest peak
"What excited me was been able to follow a river from its source. This is one of Asia's most significant rivers. To see a river that I had read about and researched and to be able to actually swim in it and drink from it and follow it all along its course was incredible. What struck me most is how important the river is, particularly down in the southern province where people are living in this desert climate. The reason Pakistan's two hundred million population can survive is because of this river."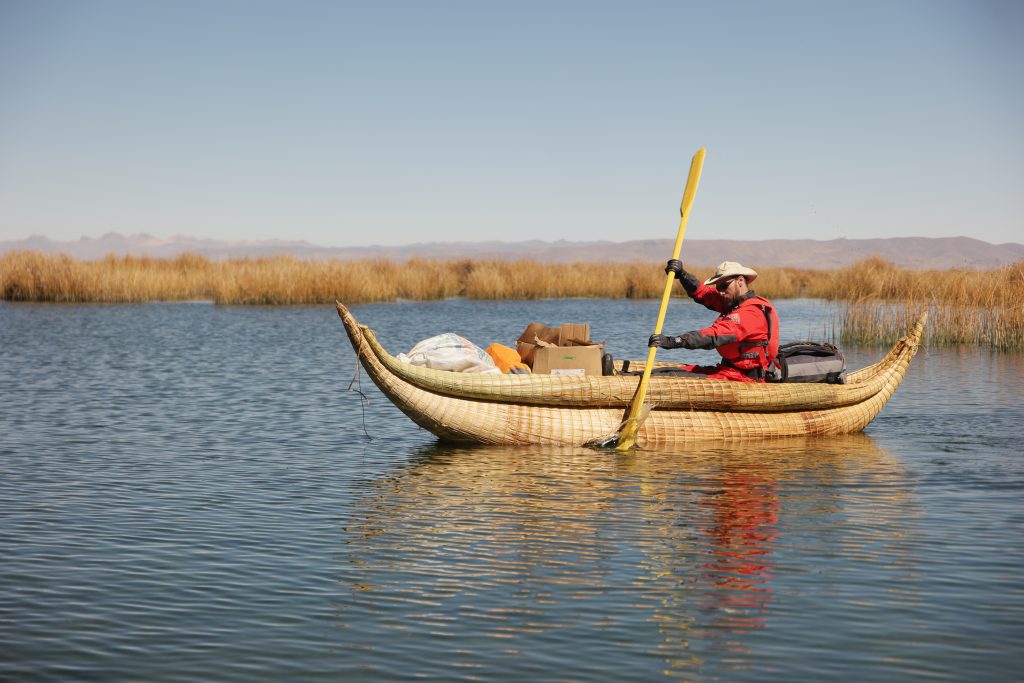 After spending three months on the Indus, Fearghal made some observations about the Pakistan we see on the news versus the Pakistan he saw: "I'll be honest and this is always the case, the representation of Pakistan from a distance, it wasn't consistent with that. What I had read about Pakistan in the media had created a picture and going there and meeting with the local people, eating with the people and talking with the people, that sort of picture I had built up was incorrect. People were extremely welcoming."
Fearghal's already excited about the next journey in the series, which kicks off in November. He will team up with the Royal Geographical Society and Land Rover to drive across Jordan from South to North: "we'll be taking a modified Land Rover Discovery, we've turned it into essentially a mobile broadcasting unit or a mobile classroom and we'll be delivering educational lessons from the field, so I'm really excited about that."
Check out our Hard as Nails podcast:
Like this? You should check these out: 

Previous Post