Gerry Duffy in conversation with Ken Cowley
Gerry Duffy is one of Ireland's leading ultra-athletes as well as a full-time motivational speaker and author. He was the winner of the 2011 Deca Ironman (an incredible 10 Ironmans in 10 days) and the man who famously ran 32 marathons in 32 counties in 32 days in 2010. These days Gerry also has finished fourth in the Connemara-100 Ultra. Not bad for a man who from his 20s to his late 30s smoked like a trooper and was five stone overweight. Here's what he has to say about life, running and motivation.
The weight had crept up throughout my 20s. Golf had been my only sport, and funnily enough, it was a golfing picture of myself with my idol Severiano Ballesteros that convinced me something had to change. I was five stone overweight, so I kept that photo of me and Seve and used it as a motivational tool.
Running was the key to losing weight and giving up smoking, but I really didn't expect to go beyond four miles or so. However, as I got more in to running, I began to get mentally fit as well as physically, and I got focus, ambition, drive and direction out of it too. I realised there's a wonderful world out there in running and adventure-sports that I'd never experienced, so the seeds of what my life was to become in my late 30s were now well planted.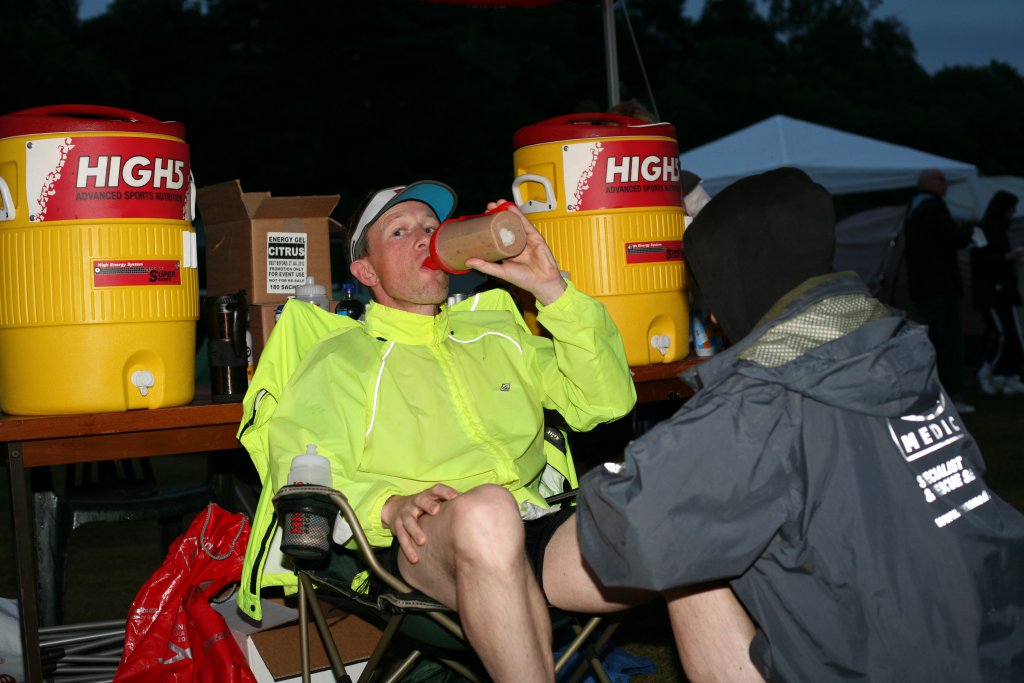 I asked what do I enjoy doing? Well I enjoy business, communicating and running. Also, I had had an idea for a multi-marathon event which I wanted to develop. Out of all of this I came up with, and launched, my '32 Marathons in 32 Counties in 32 Days' event, and some early thoughts about a big future career change, which ultimately led to where I am now, a full-time writer and motivational speaker.
Conventional wisdom is only some people's idea of what is possible. I didn't want to let that hold me back. However I knew I wasn't yet fit enough, so for quite a long time we kept the [32 Marathons] idea to ourselves. I needed to get to 10 on the fitness scale, and was only at five, so I realised I had to get through six, seven and eight first, one at a time. I did some very long training races, including my first Ironman, which was great for confidence. I knew I had a chance to do this!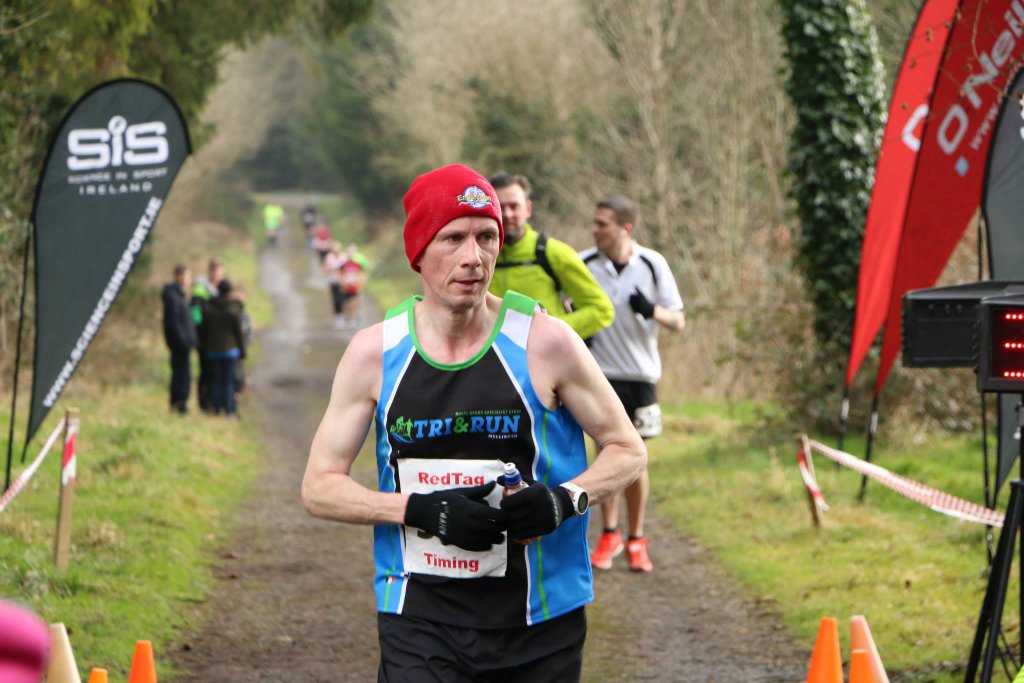 I woke up about 10 years ago to two things – firstly – gratitude, the importance and the empowerment of gratitude, which I use to try and never feel sorry for myself, and secondly – conscious living. The most precious gift we have is being alive. The Deca-Ironman is not a challenge, it's an ambition, a goal. I've CHOSEN it, which is then a tactic to use. Do I HAVE to do this, or do I GET to do it!
I had peaked at 31 hours (weekly) of physical training but the first week of the Deca-Ironman event was actually 96 hours. Therefore a huge part of the test is mental. I had to use all my mental tricks and my ultimate safety net was – Look, I have 2 arms and 2 legs, don't you dare feel sorry for yourself, even when others are dropping out of the race. Project yourself mentally to the finish line. Roll call next morning? You'll be there to answer your name!
After the Deca, I began to get very excited about the drive to do great things. Lots of people drift, underachieve. The Gerry Duffy from ages 17-27 was only happy on a certain level. But running and conscious living had made me happier. I had to work for it, which led me to realise, we actually become happy from work. Happiness comes from growth, and that work/growth can be obtained from almost any human endeavour. I thought – gosh, what else have I been telling myself I can't achieve?! This began my interest in trying to grow as a human being.
After my experiences of the last few years, I can say I am immeasurably happier! Apart from being lucky to have a great family and relationship, I am now also consciously alive, unlike in my earlier life. I am aware every day that I am alive, and actively living rather than passively existing. I feel lucky to be here. Some aren't! I've also grown very aware of the way the universe measures time. Time flies. Make the most of it!
For more information about Gerry please go visit Gerry's website. 
Check out our Hard as Nails podcast:
Like this? You should check these out: