We rounded up the hottest trail running kit on the market right now.
Spring is just around the corner – hooray! And it's not just the stretch in the evenings that's putting pep in our step. We reckon that the start of a season is always a great excuse to splash out and treat yourself to new kit – oh go on, you deserve it! To give you a helping hand, we have rounded up our favourite pieces of trail running kit due to hit the shelves.
1. Fitbit Surge
RRP: €260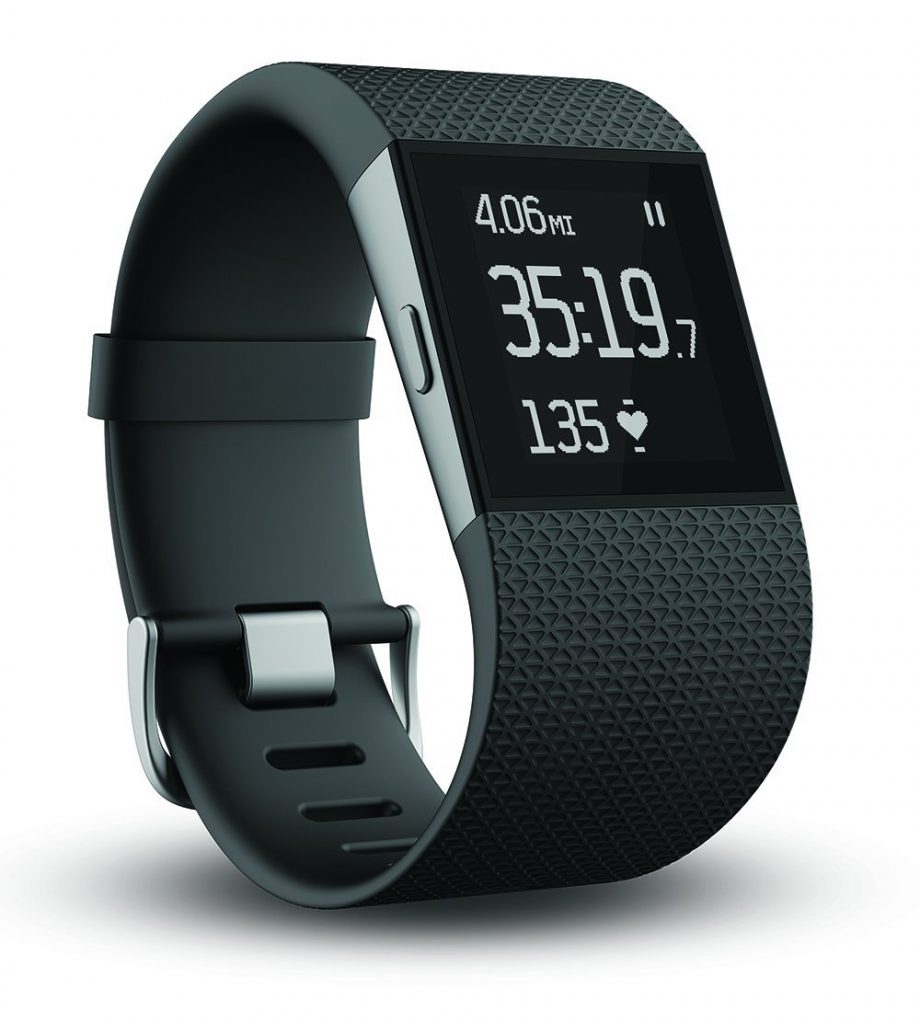 Fitbits are all the rage. And while the basic model doesn't quite cut the mustard when compared to the benefits of a more traditional training watch, I have to say I am impressed by the Fitbit Surge. This is the perfect companion for the 'Jack of all trades, master of none' like myself. The Fitbit Surge offers continuous wrist based heart rate monitoring and activity tracking for a wide range of sports from running to cycling and a range of cross-training. It monitors your steps, distance covered, calories burned, floors climbed and active minutes to help to keep you on track to achieving your fitness goals.
Available from: Fitbit
2. Camelbak Delaney Hydration Belt
RRP: €46.00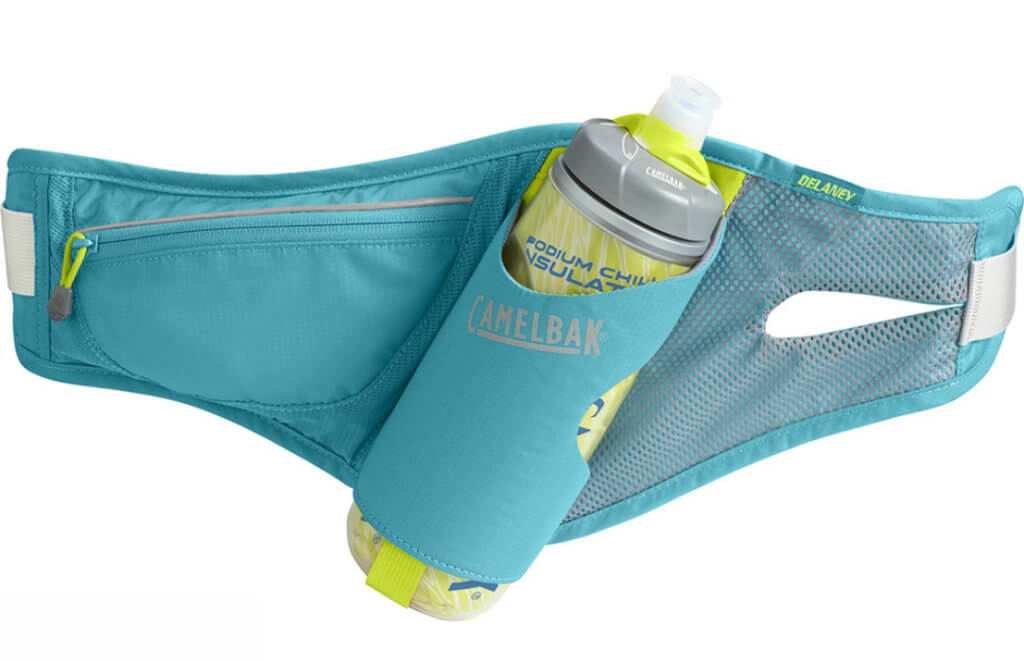 As the summer draws closer, there is more of a need for adequate hydration on those longer runs. However, carrying a pack can be cumbersome. This is where a waist mounted hydrated belt comes in handy. The CamelBak Delaney is a particular favourite. Using light, breathable material with a side cinch, the belt fits nicely and you barely notice it is there. In addition to this, the belt has a handy pocket that fits all of the essentials for a medium-long fair-weather run and comes with the podium bottle as standard which keeps your water chilled for the duration of your run.
Available from: Cotswolds
3. Lowe Alpine Eclipse 15L Backpack
RRP: €79.99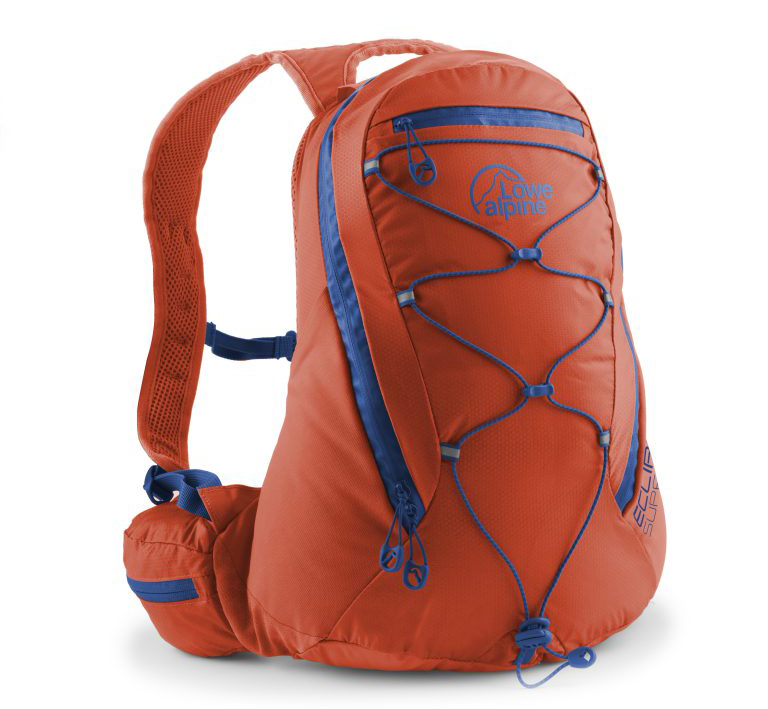 The thing about trail running packs that really gets my goat is the abundance of unnecessary bells and whistles – less is definitely more. Thankfully, Lowe Alpine got the memo with this pack – it's a punchy little thing and is now a firm favourite amongst my running packs. Weighing in at 0.68kg it is light and simple. The features you need such as a stretch hipbelt, a large front stretch pocket and a secure home for your poles and water bladder are all there, but there is a noticeable absence of zips and pockets that are simply superfluous weight gainers. With a version for men and women, the pack also fits nice and snugly to the back avoiding bounce when you are on the move.
Available from: Basecamp
Check out our comprehensive guide to the best trail running backpacks
4. La Sportiva Bushido Shoe
RRP: €130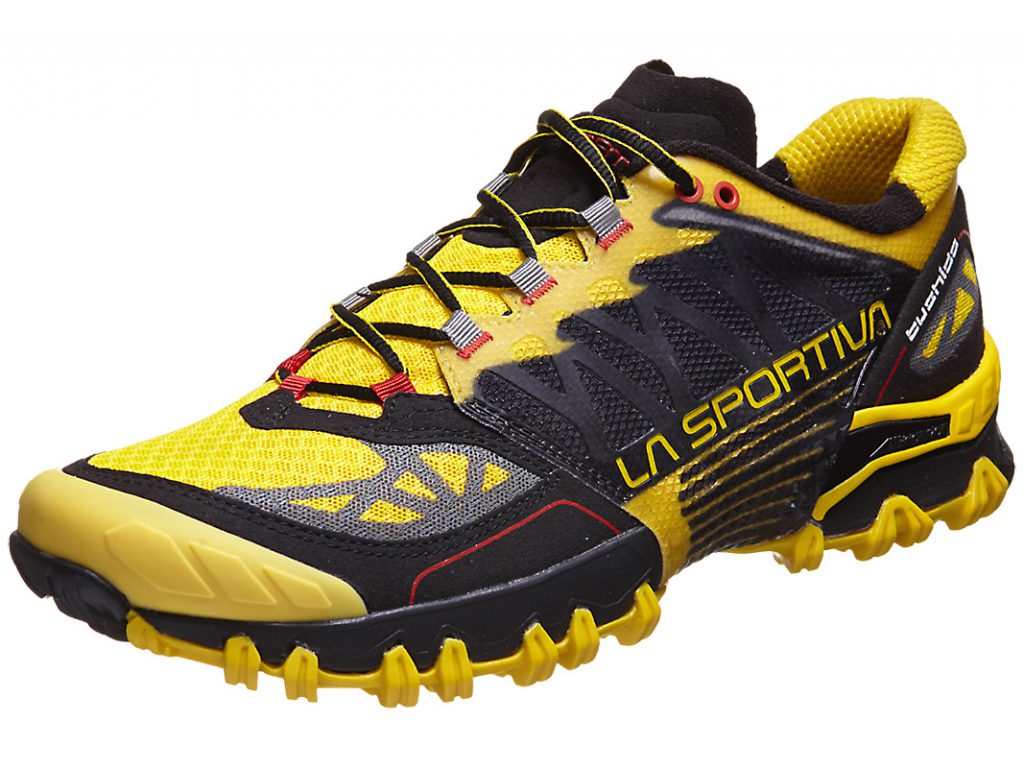 This lightweight running shoe inspires confidence when you are out on the trail. Its sticky sole has deep lugs that wrap right around the edge of the midsole, offering secure grip on a variety of terrain. Even more impressive than the grip with this shoe is the unique slip-on style liner which stretches around your foot like a sock, avoiding those inevitable pressure points, making the shoe supremely comfortable.
Available from: Great Outdoors Dublin and Cotswolds
Check out our comprehensive guide to the best trail running shoes
5. Hoka Speedgoat
RRP: €140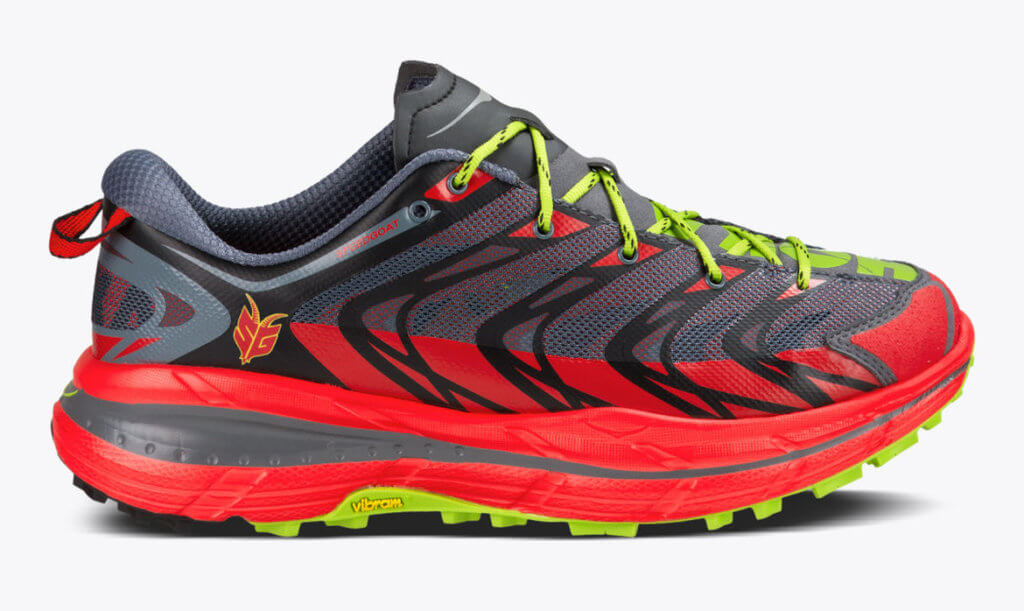 Hoka are instantly recognisable by their thick, spongy soles. In fact they are hard to miss out on the trail. However, we are beginning to see them more and more on the feet of ultra-marathon runners and hikers alike. In fact, Hoka was the brand of choice for our Outsider Woman of the Year, Olive McGloin, who went through 11 pairs of them throughout her 5,300 mile hike along the Pacific Crest Trail and back. The Speedgoat is designed to take on technical trails thanks to its strong support in the upper and unrivalled grip, thanks to its 4mm Vibram lugs.
Available from: Hoka One One
6. Salomon Elevate ¾ Tights
RRP: €58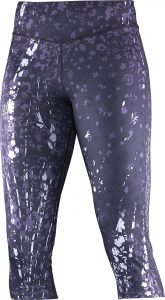 Salomon is a pretty safe choice when it comes to running tights and the Elevate are no exception. Made from soft, breathable material, these tights are super comfortable no matter what your activity of choice. With a wide waistband and side position zipper for your valuables pocket, they are even suitable for yoga. Available in three bold, floral designs for the ladies, these tights do have one drawback – they are ever-so-slightly see-through. These are definitely tights that require a large pair of sturdy knickers underneath.
Available from: Cotswolds
7. Salomon Elevate Seamless Tee
RRP: €64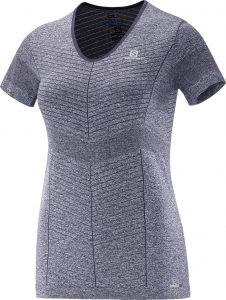 Not noticing you are wearing something is always a sure sign that item will become one of your training favourites. And that is exactly how I feel about the Elevate Seamless tee. I have worn this top for everything from spin classes to winter runs under a windbreaker and it doesn't fail to impress. Made from a super breathable material with an opening on the back for improved ventilation, this top wicks away sweat efficiently. It also features a super flattering cut making it a really versatile addition to your training wardrobe as you'll feel comfortable wearing it for everything from the gym to yoga to the trail.
Available from: Cotswolds
8. Columbia Titan Ice Tee
RRP: €52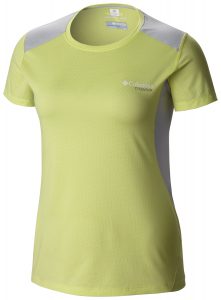 If you are heading for sunnier climes this spring, then this t-shirt is a must for your kit-bag. This super lightweight breathable tee actually cools you down. Yes really. Equipped with Omni Freeze Zero technology, this t-shirt actually cools you down when you start to sweat – and having worn this number to the sweatiest of sweaty spin classes I can vouch that it actually works.
In addition to this, the t-shirt is super breathable, very comfortable on with no irritating seams or labels and is equipped with double bonded seams for additional durability.
Available from: Cotswolds
9. Rab Lunar Light Pull On
RRP: €85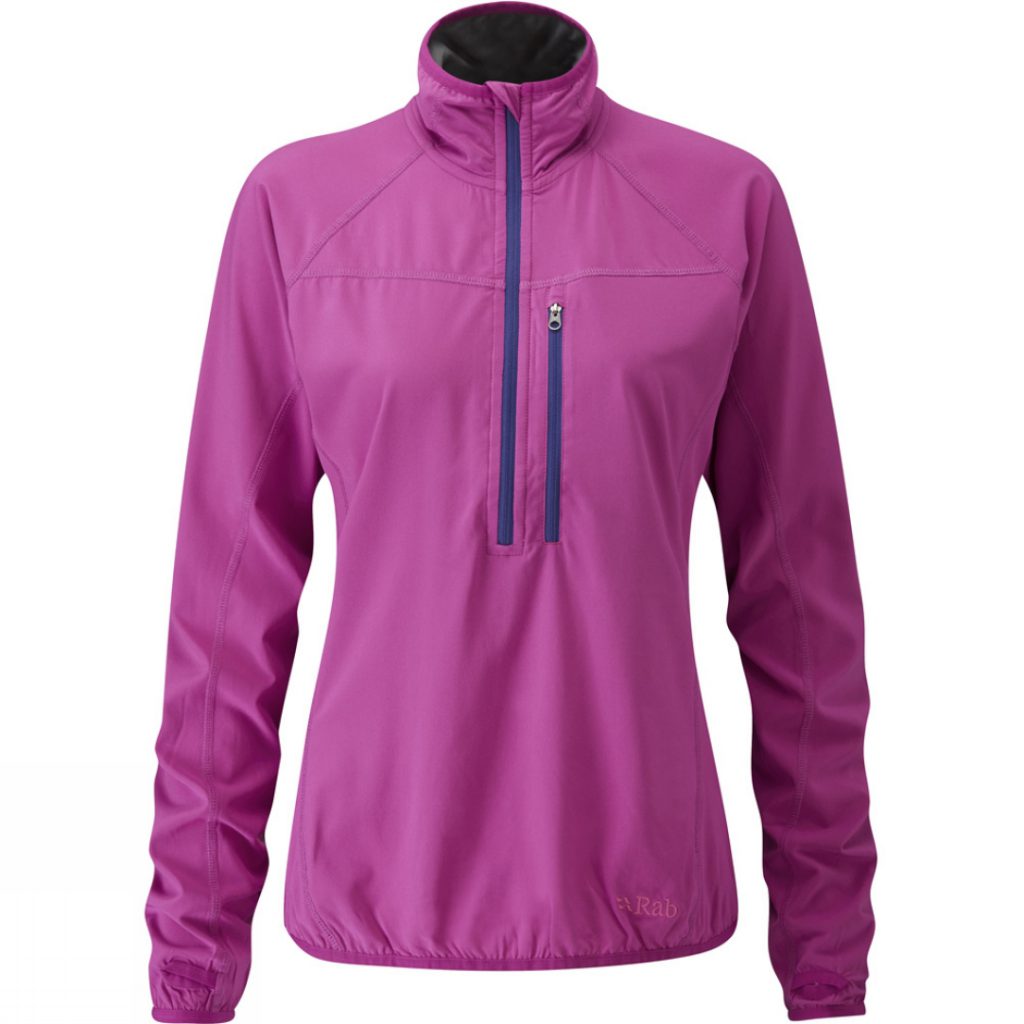 This lightweight, wind resistant pull on top from Rab is perfect for Irish spring and summer weather which as we know can be more than a little unpredictable. This top is a perfect companion for those days when there is a little nip in the air. Made from a breathable, yet super-stretchy material this top is really comfortable on. My favourite feature is definitely the lycra bound cuffs with thumb holes – such a luxury on chilly, early morning starts.
Available from: Alpine Sports
10. 1,000 Mile Performance Socklet
RRP: €12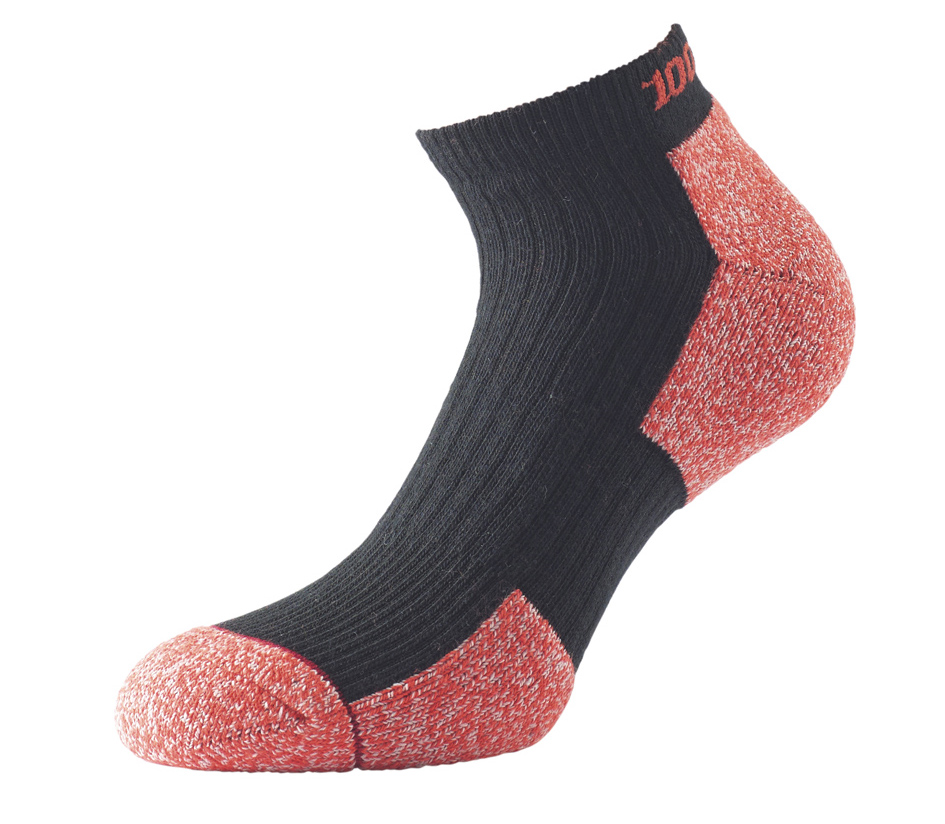 You can spend all the time in the world trying to get your shoes bang on, but without a decent pair of socks inside them, you are wasting your time. Socks can make or break a long run – believe me, I have been that soldier. Having put a lot of socks to the test, I have to say that the 1,000 mile socks are amongst my favourite, especially in warmer months. They protect all of those pressure points while allowing your feet to breathe, wicking away sweat efficiently to minimise friction and the inevitable blisters that follow. They may not be the cheapest socks in the world, but they do last, I am still wearing a pair of 1,000 mile socks that I bought for my first marathon back in 2008 – I am willing to bet that they have brought me a lot longer than 1,000 miles and I'm happy to report they are still in one piece.
Available from: 1000miles.co.uk
11. LED Laser Neo Headlamp
RRP: €32.95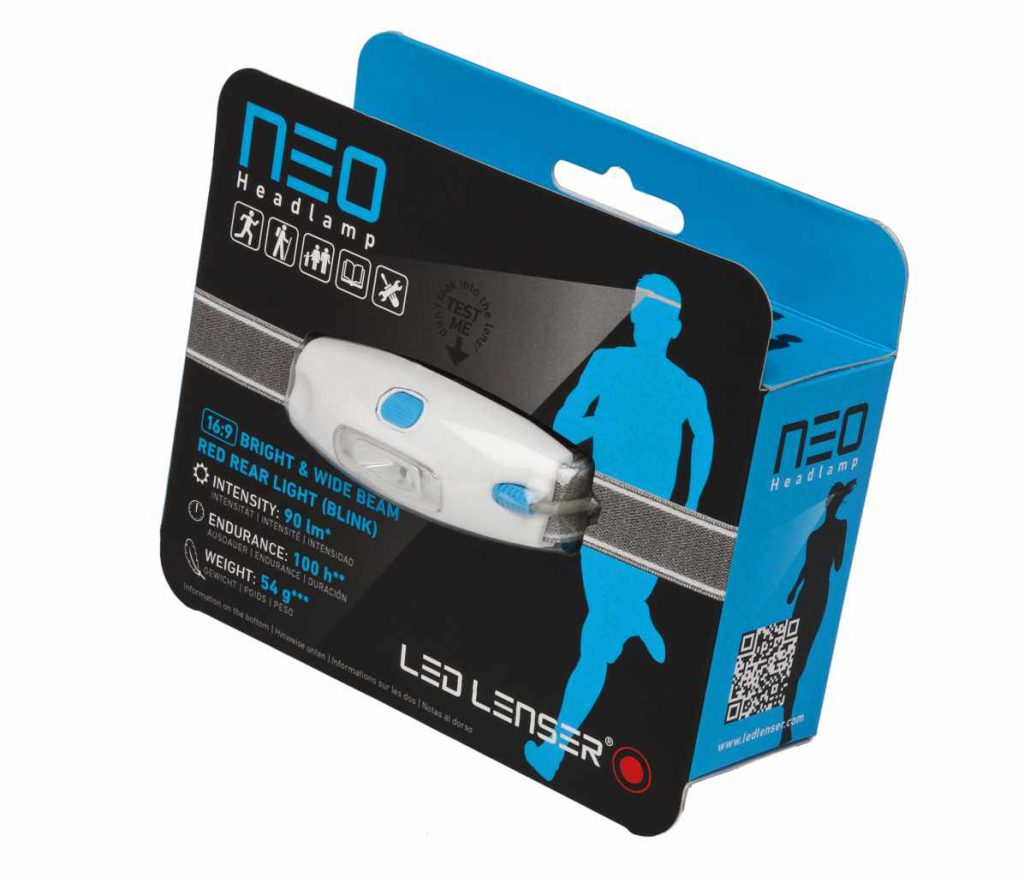 Don't be fooled by the stretch in the evenings, it is still possible to get caught out after dusk. Thankfully though, the LED Laser Neo Headlamp will ensure you are more than prepared. This super-light and sleek headlamp gives up to 90 lumens of light. I also love the additional safety light at the rear of the head – perfect for road runs in winter and adventure racing. The light has three different light functions – power, low power and blink and it comes in five very funky, neon colours.
Available from: Basecamp
12.Temple Buff – National Geographic
RRP: €17.95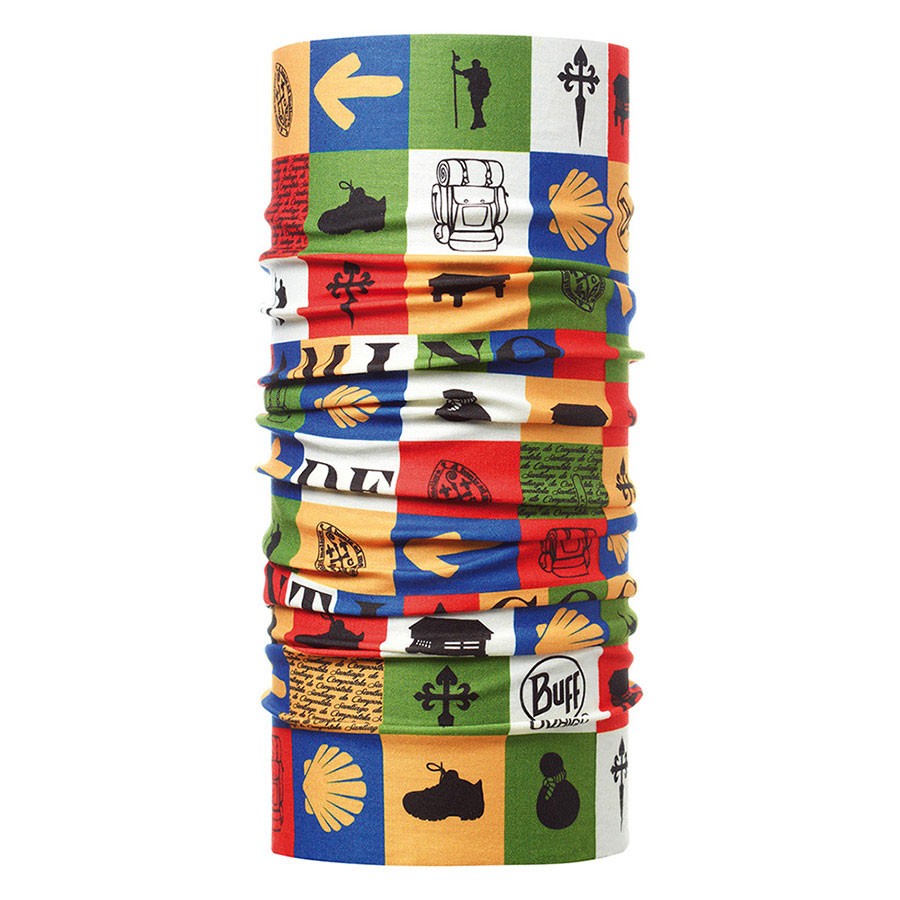 One can never have too many Buffs thanks to the sheer versatility of this valuable piece of kit. After all, it can be worn as a neckerchief, headband, wristband, mask, hairband, balaclava, scarf, scrunchie, pirate cap, beanie or bandana. Luckily we can justify purchasing one more due to the fact that the Temple Buff offers High UV protection and will wick away sweat quicker than any other fabric making it ideal for balmy summer days in the hills.
Available from: Great Outdoors
13. Columbia Caldorado II Shoe
RRP: From €129.99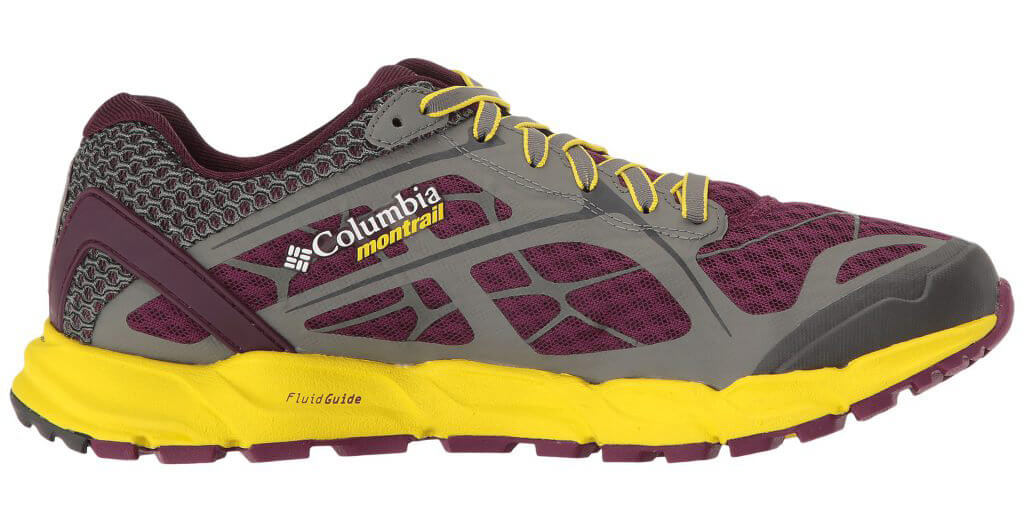 The Caldorado II strikes a perfect balance between support, cushioning and traction making it the ideal choice for ultra-running and trail-running fans. A seamless upper complete with a foam collar, fully integrated gusset and reinforced toe cap offer great comfort and protection no matter what the terrain throws at you. A flexible midsole offers cushion and support, while the light and flexible outsole will offer protection from rocks, roots and other trail debris.
Available from: Cotswold Outdoor; Great Outdoors; Wild Side Sports; 53 Degrees North
Check out our Hard as Nails podcast:
Like this? You should check these out: