From our experience, once you go off-road, you'll find it very hard to return to roadside running. Trail running is just a whole other level of fun, better scenery, more obstacles, ascents and descents, more things to distract you from counting your breaths. There really is no comparison. So, whether you are new to the world of running off-road or are a trail running aficionado, here are some sweet trails in Dublin and Wicklow to pound around some morning or afternoon. IMRA and Trail Running Ireland are two great resources for trail running in Ireland if you get hooked!
1. Howth Peninsula Trail, Co Dublin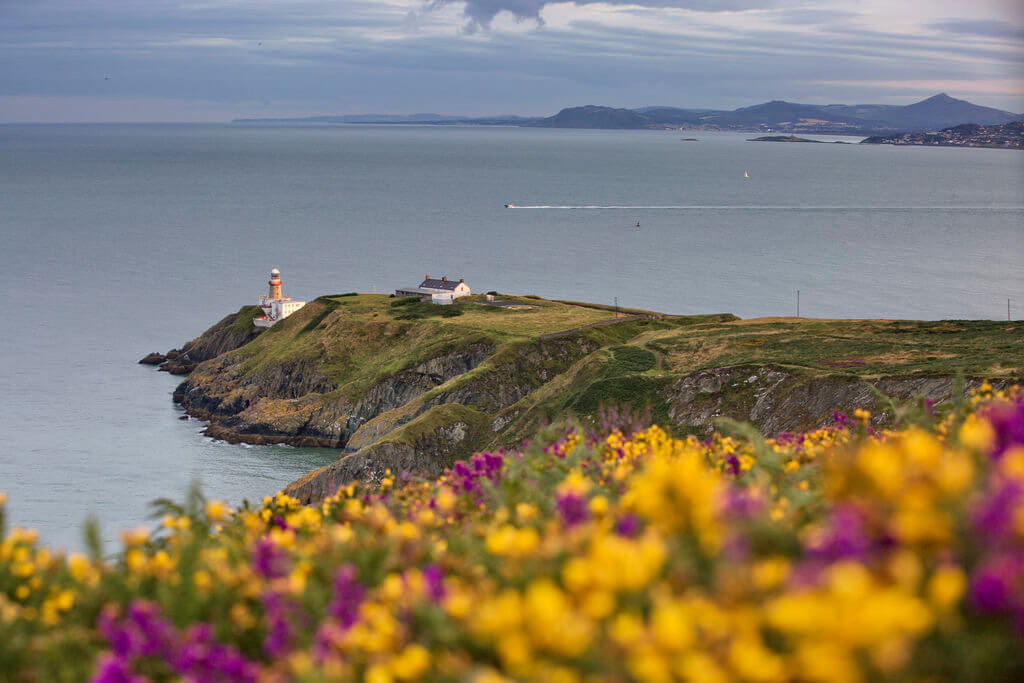 Distance: 12km
Total ascent: 239m
GPS: 53.388712, -6.074284
Howth is a bit of a gem of an area on the outskirts of Dublin. The fishing village has ample restaurants and bars to wine and dine in, but more importantly, it has plenty of hidden beaches and cliffs to swim and scale and routes galore to bike, walk or trail run on. This particular trail will bring you on a loop around a good chunk of Howth, encompassing the top of Howth Head and overlooking Irish Sea Coastline, Dublin Bay and the Wicklow Mountains.
More info: Trail Running Ireland
2. Ticknock, Co Dublin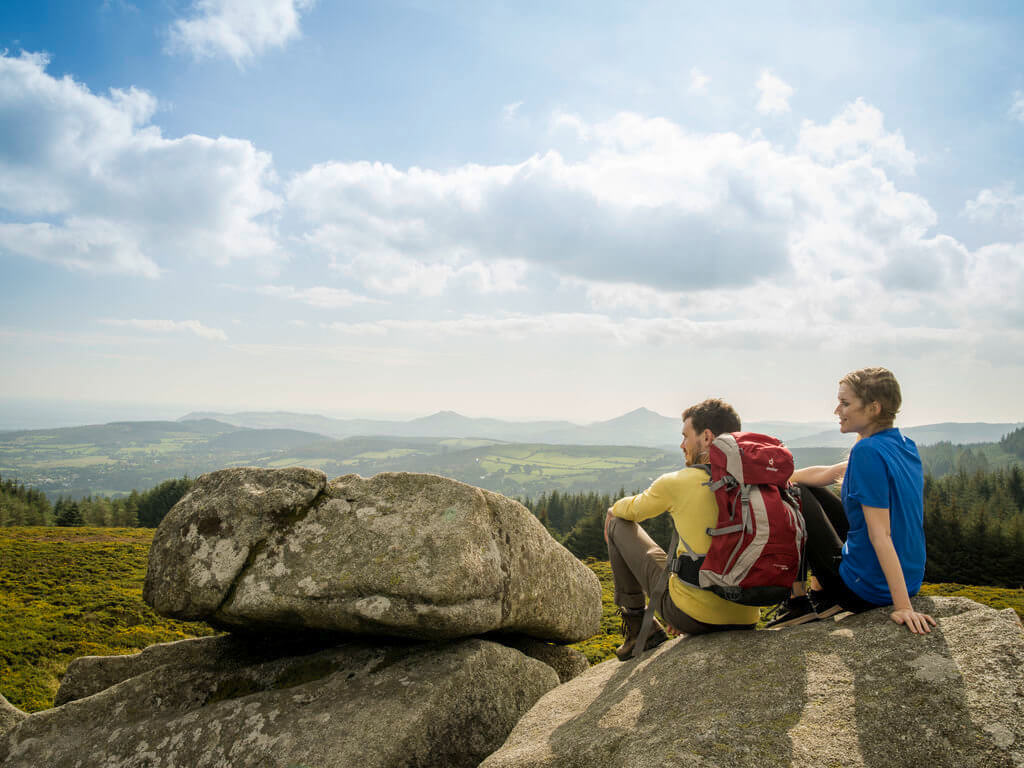 Fairy Castle Short Loop (from Ticknock):
Distance: 6km
Vertical Climb: 250m
Fairy Castle Vertical Climb (From Lamb Doyle's Pub):
Distance: 7km
Vertical Climb: 370m
Fairy Castle Long Loop (From Lamb Doyle's Pub):
Distance: 18km
Ascent: 500m
This is one of Dublin's most popular climbs for good reason. The views over Dublin and the Irish Sea are stunning. Ticknock offers a great network of mountain and forest walks just a stone's throw away from Dublin. Nestled in the hills just beyond Sandyford in south Dublin, you can drive to Ticknock from the city centre in around half an hour but the walk will make you feel like you're lost in the wilderness.
More info: Outsider Magazine
Things to do in Dublin: The Complete Guide for Outdoor Lovers
3. Crone Woods and Djouce, Co Wicklow

Maulin Loop:
Distance: 9km
Total Climb: 390m
Djouce Climb:
Distance: 18km
Total Climb: 670m
GPS: Crone Woods: 53.165013, -6.218028
The car park at Crone Woods is a prime spot for exploring The Wicklow Way and Wicklow Mountains. A great option for a trail run there is the 8km over Maulin, to 17km to the top of Djouce Mountain an on to the JB Malone Memorial. Views are stunning throughout the routes and include highlights like Powerscourt Waterfall, the Vartry Lakes and Lough Tay.
More info: Trail Running Ireland
4. Lugnaquilla from Glen of Imaal, Co Wicklow
Distance: 21km
Total ascent: 860m
GPS Start: 52.983821, -6.552623
This route travels through the Glen of Imaal and includes summiting both Lugnaquilla and Camenabologue. The stunning trial will entertain runners of all levels, with inclines and downhill stretches to test your skills. Park up at Fenton's Pub and head our with your map and compass as it's not a waymarked route and the track is intermittent at times. Also it takes place on open mountain so dress appropriately.
More info: Trail Running Ireland
5. The Dublin Mountains Way
Distance: 42km
Total ascent: 895m
The Dublin Mountains Way is around 40kms of trails that traverse across from Shankill in the east to Tallaght. The route is fully waymarked (yellow walking man symbol) so no navigation skills are required and you can do it in stages, or all in one if you're really keen and you set off early!
You could do it in three stages from Shankill to Three Rock Mountain, from there to the Hellfire Club and from there to the Sean Walsh Park in Tallaght. From Tallaght, you can get a Luas or a bus back into the city.
The route runs past forests, mountains, valleys, the Glenasmole Reservoir and will give great views over Dublin city to the north and into the wilds of the Wicklow Mountains in the south. The Wicklow Way runs alongside the Dublin Mountains Way at times. The signs read DMW and WW to avoid confusion.
More info: Irish Trails
Check out our Hard as Nails podcast:
Like this? You should check these out:

Previous Post