The popularity of triathlon in Ireland has exploded over the past number of years. So much so that we are now beginning to produce world-class triathletes such as Con Doherty and Russell White who are making their mark on the world stage.
However, triathlon is not all about the professional athletes. One of the best things about the sport is that it is suitable for all levels of fitness and ability. From beginner-friendly try-a-tri triathlons in Ireland to double Ironman distance events happening across the country throughout the Irish triathlon season, there really is something for everyone.
If you are new to the sport then read on as we have rounded up all of the information you need to know about triathlon in Ireland.
What is Triathlon?
Triathlon is an endurance sport that requires individual athletes to complete a race made up of three disciplines – swimming, cycling and running. The clock runs continuously from the moment the swim starts to the moment you cross the finish line of the run section. The two transitions are the points in the race when competitors change from swimming to cycling, and from cycling to running. The event can also be completed by a relay team where one team member completes each section, this is brilliant for those starting out to get involved in triathlon.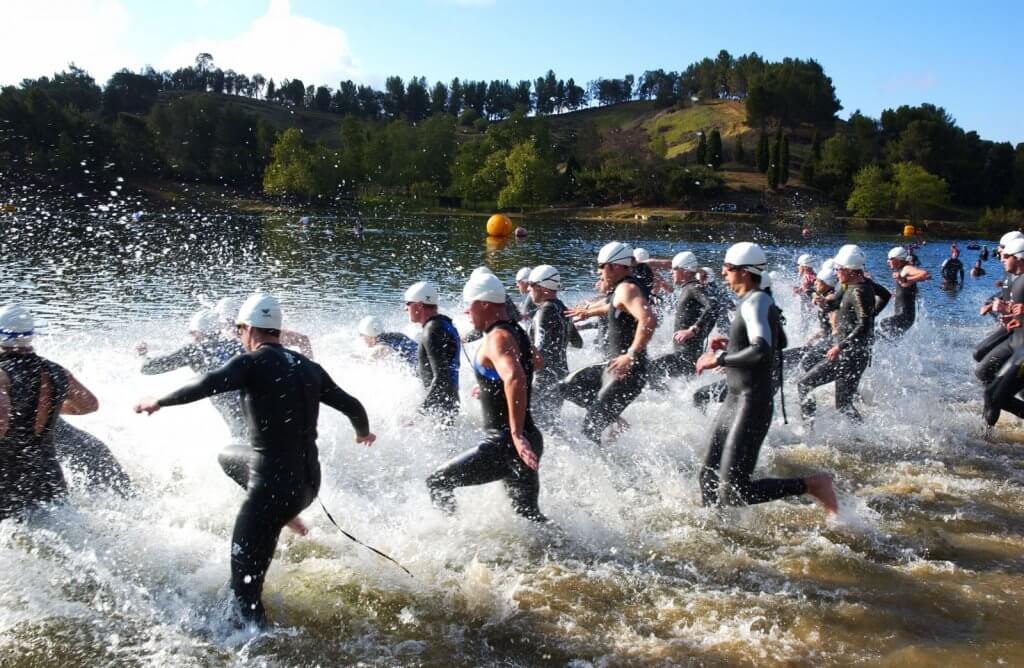 What are the triathlon distances?
Here in Ireland, we have triathlons covering the following distances:
Try-a-Tri: 250m swim, 6km cycle, 3km run
Sprint : 750m swim, 20km cycle, 5km run
Standard: 1500m swim, 40km cycle, 10km run
Middle (also known as Ironman 70.3): 1900m swim, 90km cycle, 21.1km run
Long (also known as Ironman): 3800m swim, 180k cycle, 42.2k run
Triathlon in Ireland: The Triathlon Ireland Events Calendar:
Due to cold water temperatures, the triathlon season in Ireland runs from April to September. However, there are a number of Duathlons in the colder months which involve just a cycle and run section. Take a look at some of our favourite duathlons on the calendar.
Beginners should look out for the Try-a-Tri or sprint distance events. The Try-a-Tri is particularly good for nervous swimmers as the swim is just 250m long. Try-a tri events include the Letterkenny Triathlon on 29 April, TriAthy on 02 June and the Salthill Triathlon on 03 June.
Check out our comprehensive guide to the best triathlons in Ireland for beginners. And it also might be worth checking out our essential triathlon tips for beginners which will guarantee to make sure that race day runs smoothly.
If however, you are looking for a sprint or Olympic distance event then fear not as we also have you covered. Check out our guide to the best triathlons in Ireland to start planning your 2018 triathlon race calendar.
Or if you really want to test your mettle, why not take on the brand new Ironman 70.3 DunLaoghaire event. Unlike last year's event, the course will now start and finish in DunLaoghaire with the bike course stretching its way out to glorious Wicklow. Check out our guide to Ironman 70.3 DunLaoghaire if you want to know more.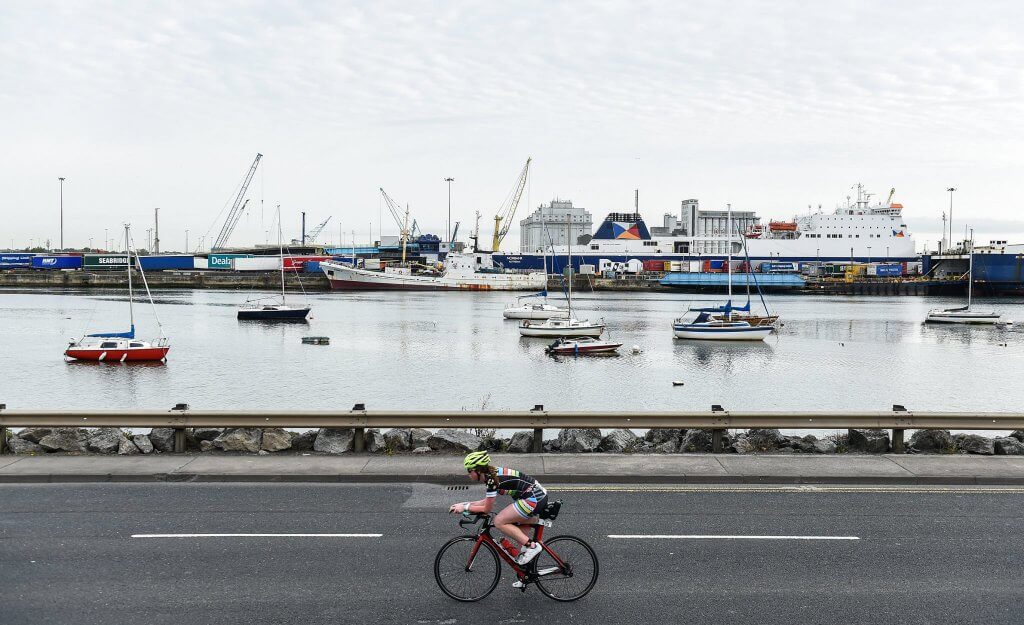 Triathlon Training Plans and Triathlon Clubs in Ireland:
Training for a triathlon can be a complicated business, especially for those starting out. Juggling swim, bike and run training can be daunting. However, it doesn't have to be. There are a host of training plans available online, including this triathlon training plan put together by Adam Kelly.
Another option is to join a triathlon club. As a member of a triathlon club, you can take part in multiple weekly training sessions with experienced coaches. All three disciplines will be covered in these sessions, with added sessions such as Pilates, strength training and turbo sessions taking place depending on the time of the year. Joining a club will also help when it comes to motivating yourself to train!
There are an abundance of triathlon clubs in Dublin and indeed nationwide too. Triathlon Ireland has the full list of triathlon clubs in Ireland listed on its website.
Then when you are ready to take the plunge and sign up to your first race, you'll need to get your hands on a few key pieces of gear before showing up on that start line.
Triathlon Ireland Membership:
In order to participate in a Triathlon Ireland Race Series event you will need to buy a Triathlon Ireland membership. The membership has a host of benefits which are outlined below. In addition to yearly memberships, you can also purchase a one-day membership in order to take part in individual races. It is definitely better value to take the yearly option if you plan on doing more than one race in the season.
How much does triathlon membership cost?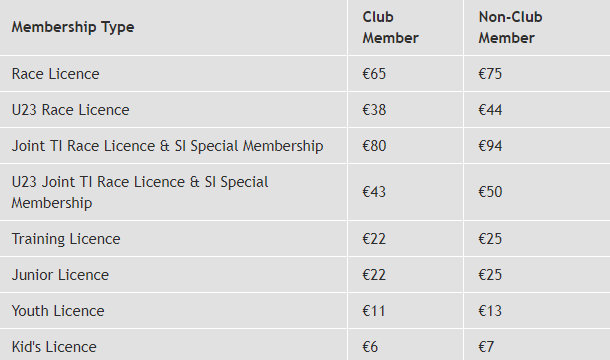 Single day triathlon membership:
Aquathlon – €15
Duathlon – €15
Aquabike – €15
Triathlon – €25
Try-a-Tri – €15
Childrens Events – €3
Benefits of Triathlon Ireland Membership:
Insurance Cover – Third party and personal accident cover while racing in a sanctioned event, training with an affiliated club or training on your own.
Annual Race Licence – Avoid the need to purchase a one day licence for each event.
Race Series Eligibility – Compete in any of the Triathlon Ireland Race Series.
ITU/ETU Age Group Representation – Race in the green of Ireland as an Age Group athlete.
€20 Voucher for Cycle Superstore (Race & U23 Licence Only)
15% discount voucher from Just Eat (Race & U23 Licence Only)
Member Discounts – Generous discounts available on a variety of products and services.
Check out our Hard as Nails podcast:
Like this? You should check these out: 

Previous Post