Make every second of training count by ensuring you are training smart. Tri coach Adam Kelly has devised a training plan that will see you hitting the ground running next season.
It's triathlon racing season! Every weekend from May until late September there is a race on in some part of beautiful Ireland. So join the revolution, get the family involved and get ready for racing. Adam Kelly gives you some hot tips to make sure you're the best you can be in those events.
 1. Set your goal:
So let's give you a goal of three triathlons this summer. Ideally, it should be one per month rather than three clumped together. So the first is in June, the second in July and the third in August.
 2. Break it up: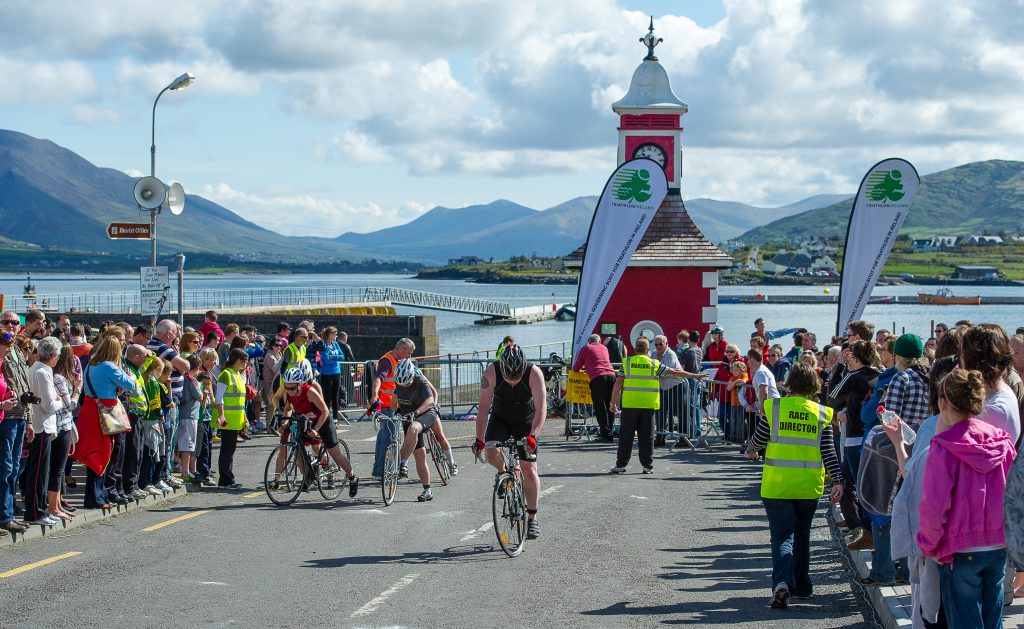 When it comes to training, it's usual to break training up into a four-week cycle. Your training plan should be designed around the time you can dedicate to your training, e.g. two runs, two cycles and two swims completed at the same times each week ideally. The human loves habit, routine and, most of all, consistency. That's how the best athletic results are achieved.
So all your session times should remain constant but the content of the sessions should change with each week of the cycle. June, for example, might look like this for an intermediate Triathlete:
Week one – build week: A solid week's training. Follow your plan and attend all your planned sessions. This week will have a good mix of volume and intensity and you will feel tired at the end of it. In order to improve you need to overload the body and challenge it. This, in turn, fatigues the body, but it recovers when you sleep and during your taper week, therefore making you stronger and fitter.
Week two – build week: Another solid week's training like the above will again leave you feeling tired and wanting a rest/taper/easy week.
Week three – taper week: Reducing volume. BUT keeping the intensity, and again sticking to your training times. Maintain some high-intensity in order to keep the body sharp and race ready.
Week four – recovery week (post race): Using active recovery by still completing sessions but at a lower intensity.
The cycle then repeats itself and enters into the build phase again.
3. Join a club: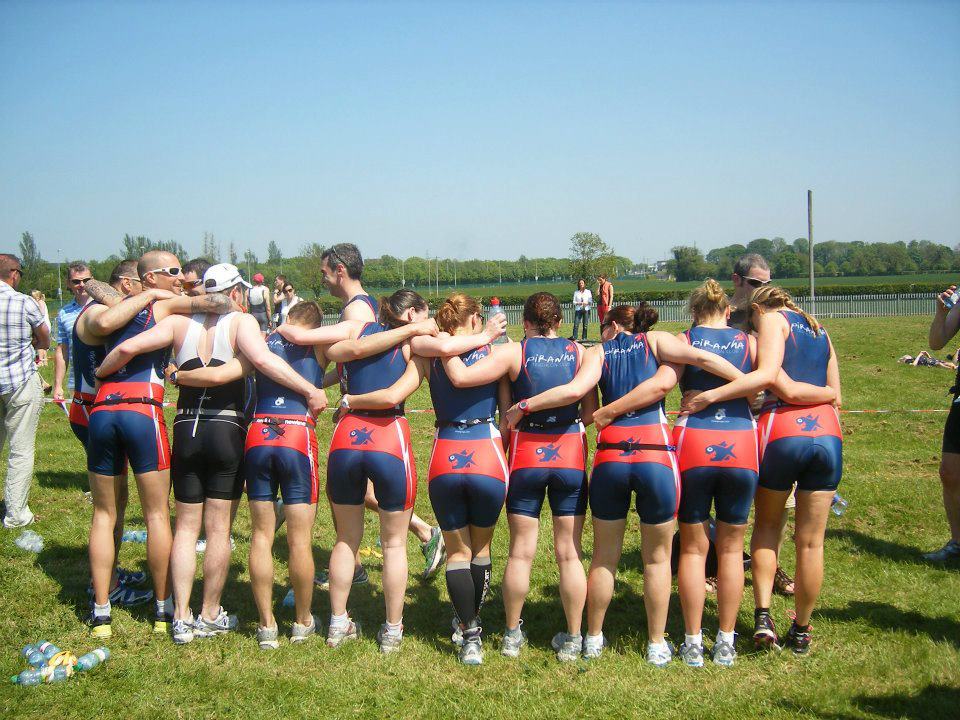 To keep your training on track, it's a good idea to be part of a triathlon club. Your club training sessions should be run by a qualified triathlon coach who has an overall plan in place to take into account these training cycles. (For coaches out there, there are numerous coaching courses available through www.triathlonireland.com). But bear in mind, the club coach has a very difficult job to cater for each member individually as they may have entered different races. So another option is to employ a triathlon coach who can work with you personally to take you to the next level. Details of qualified triathlon coaches are also avail on the above website.
4. Build-up to race day:
Let's use a destination race such as Valentia Triathlon as a good example to help you visualise and plan your goals. I am just back from this race and it was one of the best National Sprint Triathlon Championship races I've experienced. The weather was warm and sunny and the island was a mini paradise.
5. Pre-race: The dos and don'ts
DO:
Plan to make a weekend of it.
Get there at least the night before the race.
Take a day or half-day off work if needed to travel comfortably.
Take regular stops for a hot lunch for example.
Drink plenty of water to keep hydrated during your drive.
Arrived relaxed and in control.
Drive the course.
Check into your accommodation.
Prepare your race gear and check your bike.
Go and relax and have dinner, knowing that you are in control.
Get to bed as early as possible.
Get up early.
Eat breakfast or snack as early as possible before the race – ideally 1.5 -2 hours.
Be in control.
Rack your bike.
Organise your transition spot.
Warm up near the race start area.
DON'T:
Rush down under pressure after work.
Eat too late. Have a large lunch instead.
Travel too far on the morning of the race, as that's just stressful and risky.
Get distracted from the important tasks, by chatting with club mates.
Don't get caught up in the excitement of being away for the weekend and get caught in the pub.
Worry if you did not sleep well, it will not affect you and is beyond your control.
Stray far from the start area of the race.
Get caught chatting to club mates until you are organised and warmed up.
6. During the race: The dos and don'ts
DO:
Keep your eye on the man with the starter gun or flag.
Stay relaxed when the gun goes.
Savour the moment and enjoy the race.
Stick to your race plan.
Keep your concentration on the job in hand.
DON'T:
Get carried away and start too quickly.
Ever fail to finish a race; finish at all costs. Never give up – unless you have a broken bone of course!
7. Post-race: The dos and don'ts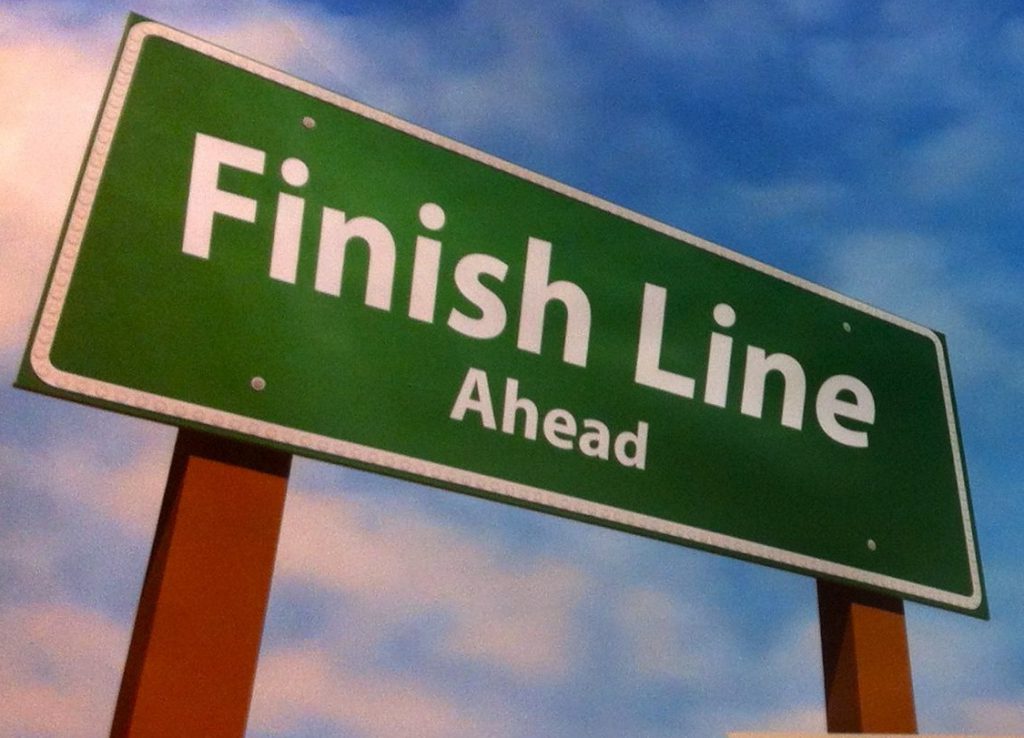 DO:
Stay warm by putting on warm clothing.
Drink and eat some post-race snacks.
Warm down with a walk, short run or cycle.
Get a massage if available.
Stand in the sea or lake to reduce inflammation in the legs.
Go out and enjoy the rest of the weekend with club mates, friends or family.
DON'T:
Beat yourself up if you did not perform well.
Hit the beer straight away before you rehydrate!
8. Active recovery
So your next week of training after your big event is your recovery week. This is called active recovery. Get back into your training routine but reduce the intensity. Start to focus on your next event.
Check out our Hard as Nails podcast: