It's lightweight, 650-fill goose down and best of all…. it's waterproof! What's not to love about the Columbia OutDry Ex Gold Down Jacket.
Nothing in the world beats the feeling of slipping on a cosy down jacket when you're cold. And that's why, for many of us, a light-weight down jacket becomes one of our most coveted items of outdoor kit. However, they do have one major DOWN-side (see what I did there?!). A down jacket can absolutely not get wet. Over the past few years, we have seen brands attempt to remedy this problem with the likes of hydrophobic down and bulky insulated waterproof jackets. However, nobody has quite succeeded in creating a fully waterproof, lightweight down jacket… until now, thanks to the Columbia OutDry Ex Gold Down Jacket.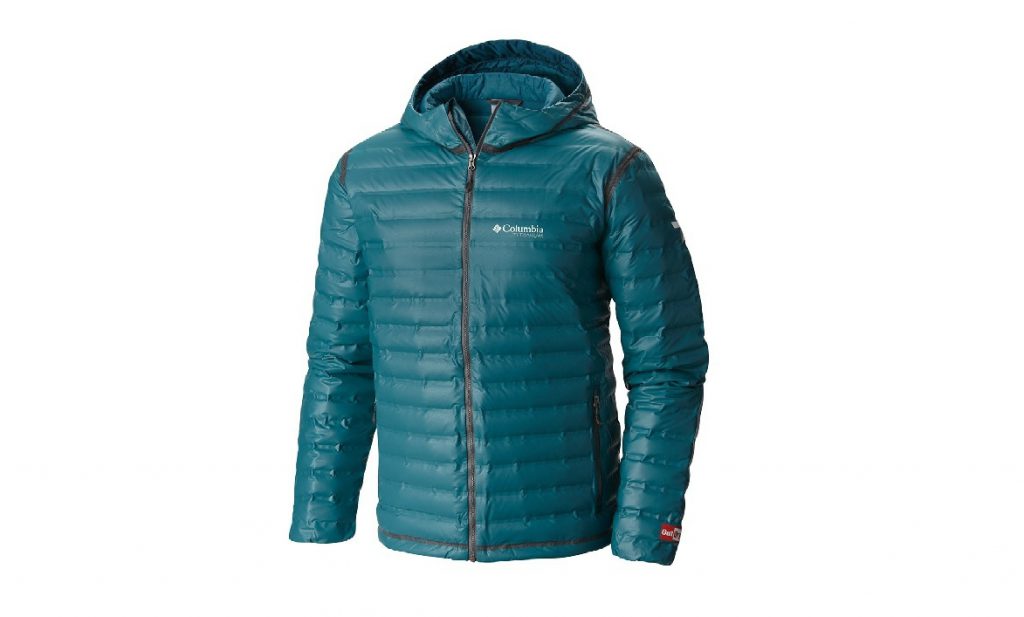 Those clever souls over at Columbia Sportswear, really are stepping up their game. With the inclusion of OutDry Technology in its range, Columbia is producing some really great kit these days (check out my review of the Columbia OutDry Ex Gold Shell), and the Columbia OutDry Ex Gold Down jacket is no exception.
I've been testing this jacket since last summer, taking it pretty much everywhere I go and it is yet to let me down.
Here are my thoughts on the Columbia OutDry Ex Gold Down Jacket:
1. Warmth:
At 650-fill goose down, this jacket isn't the warmest in its weight class that's for sure. However, I actually think that works to its advantage when it comes to its end use. I wore this jacket for long stints of a multi-day adventure race last August in Ireland. Despite the fact that it was summer, it rained solidly for five days and the nights were cold. Instead of faffing around, as I usually would, putting my down jacket under my shell, and eventually getting a little too warm, I opted to wear the Ex-Gold Down Jacket solo and it moderated my temperature brilliantly. I was cosy, but the breathability of OutDry meant that I didn't get too sweaty.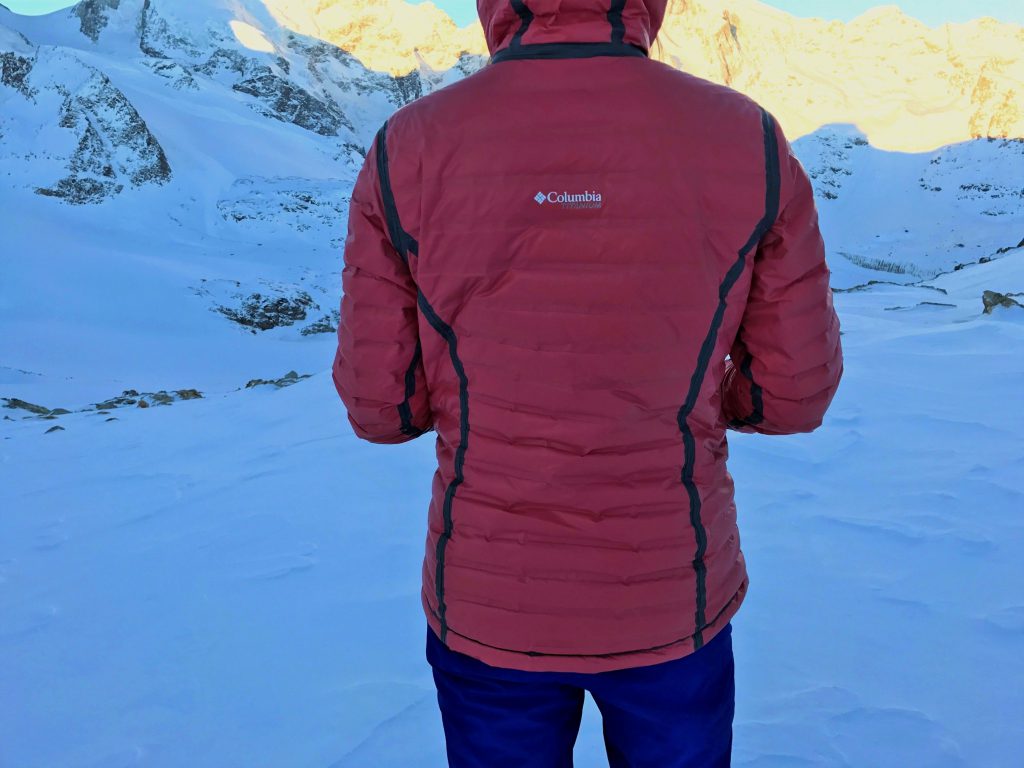 2. Waterproofness:
After putting both the Columbia Ex Gold OutDry Shell and Down jackets through their paces in torrential downpours, I think you'll find it tough to find a jacket that will keep you drier.
Outdry technology flips the traditional waterproof membrane on its head. A traditional waterproof jacket uses an interior membrane with a water-repellent coating. If you have ever wondered why your rain gear doesn't seem as waterproof as it once was, it is because this coating degrades over time.
Outdry however, has the waterproof layer on the outside of the coat, and a soft, wicking fabric inside. This forms an incredibly watertight jacket that is also breathable. I wore this jacket for long stints in really heavy rain and it did not soak out at all.
3. Bells and Whistles:
There are no superfluous bits and bobs on this jacket, it is functional – what you need is what you get. The jacket itself is fully seam sealed, with additional external seam tape, there is an adjustable hood complete with chin guard, zipped hand pockets and an adjustable hem.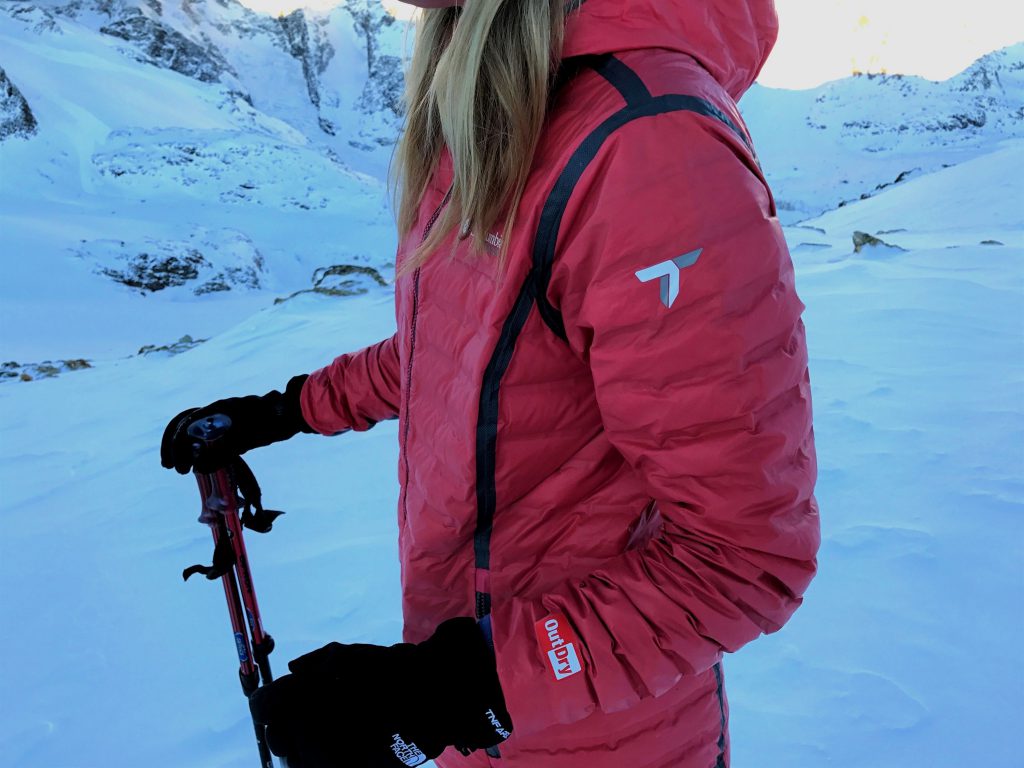 4. Appearance:
This jacket does have a shiny, slick appearance which might turn people off on the first inspection. However, having worn this jacket so much, I barely notice its slightly waxy appearance. The jacket is nicely cut, but is definitely generous in the sizing. If you are toying between two sizes, go for the smaller one for sure!
5. Price:
The RRP on this jacket is €250 which I reckon is pretty fair for what you are getting. However, this jacket is currently on sale for €175, which I think is an absolute steal.
Available from: Columbia Sportswear
Check out our Hard as Nails podcast:

Previous Post