We always admire people that can hold down a full-time job and compete in their chosen sport at a high level. Aileen Flynn is another one of those life-balancing gurus! The 41-year old from Goatstown, Dublin is a full-time clinical specialist chartered physiotherapist. This year alone (outside of the 9-5) Aileen has won her age group in Ironman South Africa and qualified for the world championships in Hawaii. She finished 34th in her age category in that race, the iconic Ironman Kona. We caught up with Aileen to discuss training, scheduling and finding the mental strength to endure.
Time is of the essence but Aileen seems to have the art of scheduling down to a tee. "When you are training for an Ironman and working full time, everything is very scheduled. You're fitting in your swim before work. You are running after work or at lunchtime. And you're on the bike or the turbo in the evenings.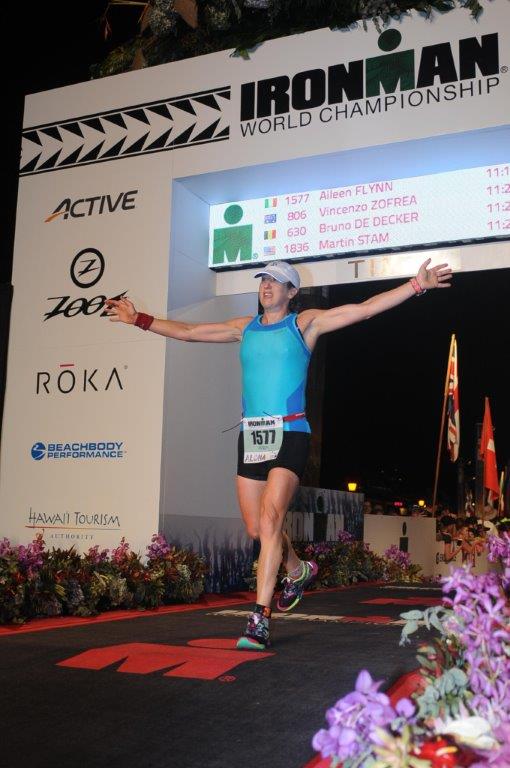 She is part of Piranha triathlon club and trains with the Base2Race team with coach Eanna McGrath. "I swim with them four mornings a week. Ninety-minute pool sessions with around 3-4km of swimming, that's before work. I generally have a cycle on the weekends, a longer one on Sunday and a shorter one on Saturday. I might be on the turbo once or twice a week. Running, I'll do a long run (90mins to two hours) and then maybe three other shorter runs in the week.
Con Doherty's favourite training routes
"So you're looking at four swims, four cycles and four runs a week but it varies. Some weeks are a bit of a higher volume than others, and some would drop substantially to allow your body to recover. I actually don't like adding up the hours because sometimes it scares me how much time I spend. But I wouldn't be doing it if I didn't actually enjoy it because it's not like I'm making a career out of it." After that Aileen adheres to the standard healthy lifestyle. Up at six am, seven hours sleep and a diet of healthy eating. Aiming for non-processed foods with a low sugar content.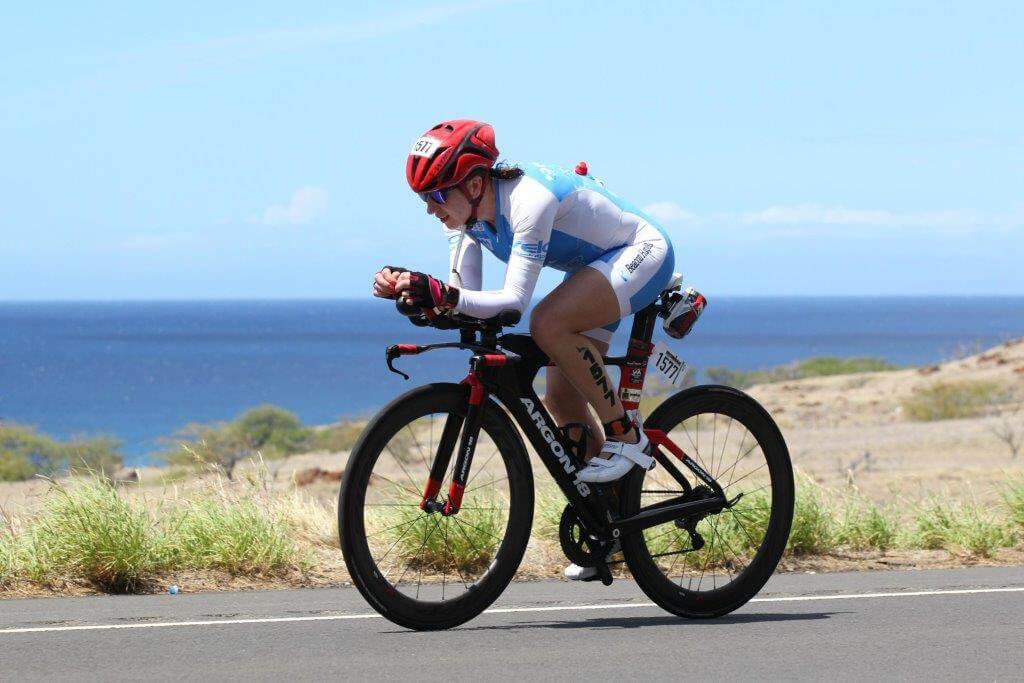 That's all in the build-up to a race, now you're at the start line what does she do for food. "My stomach seems to behave differently on every Ironman. The Ironman bike could be anywhere between five to six hours depending on the course. So I'll try to get some solid food in on the first half of the bike. I'll choose energy bars that are going to deliver quite a high volume of carbs but have a low fibre composition. Then I'll move on to drinking an electrolyte drink. Not an energy drink, they upset my stomach. I'll eat jelly babies or gel blocks. I'm not great on liquid gels. On the run, I drink coke and try to get some gels into me."
10 of the best triathlons in Ireland
As for the mental strength on an Ironman, she is not immune. She describes the highs and lows of a long distance race perfectly. "You go through the why am I doing this, whose idea was it to go out here for 10-11 hours. This isn't fun. I don't want to play anymore. I'll be on the bike and be loving it, be feeling really strong, and literally a minute later, I'll actually be like I don't want to do this anymore. I wonder if I have an excuse to stop.
"Then literally a split second later your mind is like no you want this, you trained really hard for this. Aren't you so lucky to be out here in Hawaii? Suck it up Aileen!"
Her strength lies in her ability to endure. "I've always been able to talk myself around it. I think unless my leg was hanging off, I wouldn't pull out. I was struggling a lot two years ago and I was having some stomach issues. The medical personnel were trying to pull me in to assess me but I knew I was fine, that my stomach was just gone but I was ok. And I knew that if I sat down and somebody put their arm around me and gave me a bit of sympathy, it would be game over."
Up next for Aileen is Ironman Austria in which she's aiming for a PB. "I've never gone under 10hrs in an Ironman so I'd like to do that. And I watched the marathon last week and was really inspired, so I'd like to try marathon training at some stage and see how I get on without biking and swimming."
Check out our Hard as Nails podcast:
Like this? You should check these out: