Eoin Keith is somewhat of an unstoppable force at the moment. In the last couple of months alone he has broken the record for running from Mizen to Malin in the fastest time, set a new Irish 24-hour record of 248.436kms and topped the podium at The Beast, a 40-hour non-stop adventure race. Not one to put his feet up, the Columbia sponsored athlete is now in Chamonix preparing for the Columbia UTMB which will see him run 180km around the Alps with a whopping 9,000m of climbing!
We caught up with Eoin ahead of the event to see how he has prepared for the big day.
What is it about the UTMB that makes it so tough?
The basic facts speak for themselves:  170km distance with 9000m of climb and descent, all in mountainous terrain. Add to this is the huge unpredictability of the weather, which can vary from heat wave to alpine snowstorms. Finally, it has the highest quality field of any ultra-trail race, making it the most competitive ultra-trail race in the world without a doubt.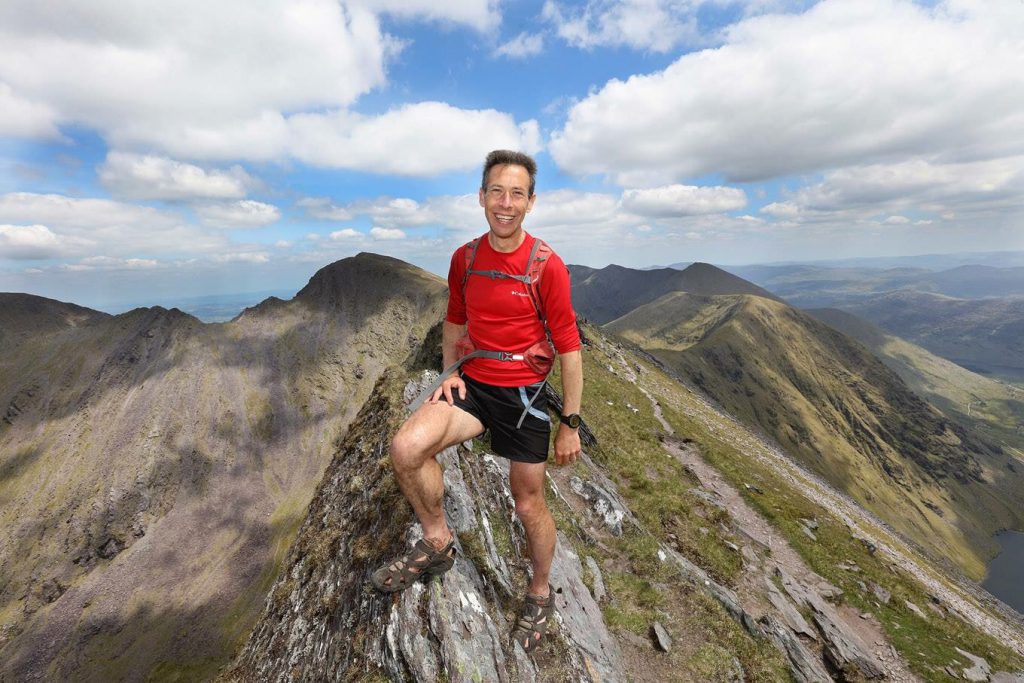 This isn't your first time at UTMB, you've had both highs and lows there in the past. Can you tell you about your past experience at this race?
I first took part back in 2011. This race was affected by re-routing due to bad weather, so it actually ended up being longer than the normal course, which probably suited me. I finished in 28:54, which was good enough for 34th place. I was very happy with that result, especially as it was my learning attempt at the race.
I returned the following year armed with experience, but the race was hit hard with stormy weather, resulting in a 5-hour delay to the start, and massive re-routing, which shortened the route to about 100km restricted to France only. I finished that one in 13:16. Despite feeling like half the world (all the 100km specialist "speedsters") overtook me in the final 10km, this was good enough to break into the top 30 with 29th place.
7 of the Toughest Ultra Marathons in the World
I returned again in 2013, and this time the weather was benign, so we got to run the full proper course, a first for me. I was in the form of my life this year, and had a flier of a race. I set my UTMB PB at 24:44, which was good enough for 20th place. More significantly, I managed to be the second "auld fella", and got onto the podium to receive my prize for second MV40. That was an unexpected surprise, and one of my most significant lifetime results.
I returned last year as I now share a sponsor with the race (Columbia). Unfortunately for me, I picked up an injury in the week prior to the UTMB when I raced in the Itera 5-day Adventure Race in Ireland. That proved to be fatal to my race ambitions, and I had to pull out after about 15km. There was no point in trying to limp around the Alps for another 140+km! That was the low point, but it definitely leaves me more motivated for this year.
How do you prepare for a race like UTMB?
Lots and lots of running! You have to put in the hard work. In the month or two leading up to the UTMB I focus on getting in plenty of hill runs, as well as my usual back-to-back long training runs at the weekend. You have to get comfortable running for long distances in the hills carrying a backpack. I try to simulate, as closely as possible, the conditions I will face in the race. I also try to ensure not to neglect speed work and do one or two speed sessions per week, usually a combination of interval training with my running club, and tempo runs on road. I was hoping to get in some hilly cycles too to build climbing strength, but I didn't get as much of this done as I'd originally planned. Of course, I'll train in whatever conditions the weather throws up, as you don't get to choose the weather on race day!
Ultra Marathon: 7 Things you Should Know Before your First Race 
What is the toughest thing about UTMB?
The quality of the field makes it very hard to stay competitive and to focus on running your own race. Huge numbers of runners set off at lunatic pace, and unlike most races, quite a large number of them can maintain that. It requires a lot of focus and patience to run your own optimal race.
Do you do anything specific in the days and hours prior to the event to make sure you are ready?
Mainly the obvious thing of tapering down. If I get the chance I take a cable car up and go for a walk at higher altitude a day or two beforehand. I try to eat well, but not over-eat (far too easy to do, especially with all the temptations in Chamonix). On the day of the race I'll try to do as little as possible, and just amble down to the race start in good time to soak up the electric atmosphere, there's no other race like it.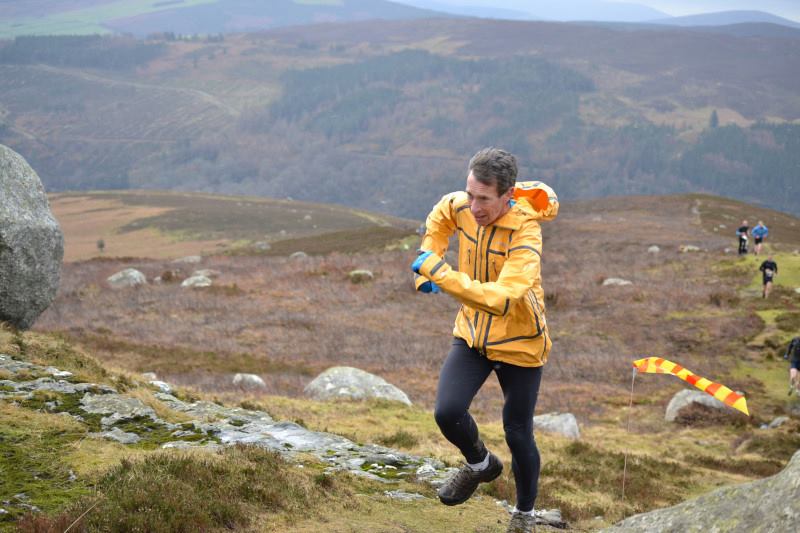 What will be your strategy to strive throughout the race?
The main thing will be to focus on running my own race at my own pace. It's a tricky balance to push hard enough to do well, but not over-do it and blow up. I'm lucky enough to know that finishing the race isn't a problem as long as I don't injure myself, so I can concentrate on optimising my performance. I feel like I've yet to run a tactically excellent race at the UTMB, so I'll be trying to put that right with better pacing. I'll also be conscious of trying to be careful not to pick up little niggles like blisters and other abrasion injuries. Even in my best previous UTMB I finished with most of the skin taken off the soles of my feet from bits of grit getting into my running shoes!
What will you do to avoid those blisters?
Years of training and racing in the hills have hardened my feet up to an extent. My main defenses will be to use nice thick padded socks (mountaineering socks), and Columbia Outdry waterproof running shoes. The waterproofing is being used to keep out the grit rather than the water! If conditions are bad I'll use a pair of Columbia shoes I'm currently testing that have built in gators, which will also help hugely with keeping grit out. Of course, if something does get into my shoes, the best thing is to stop and get rid of it as soon as possible. I've learned that lesson the hard way.
Nutrition wise, what will you eat and drink in the lead up to the race?
I'll just eat normally. No carb loading or anything like that. Given the temptations available in Chamonix, the trickiest thing will be not to over eat.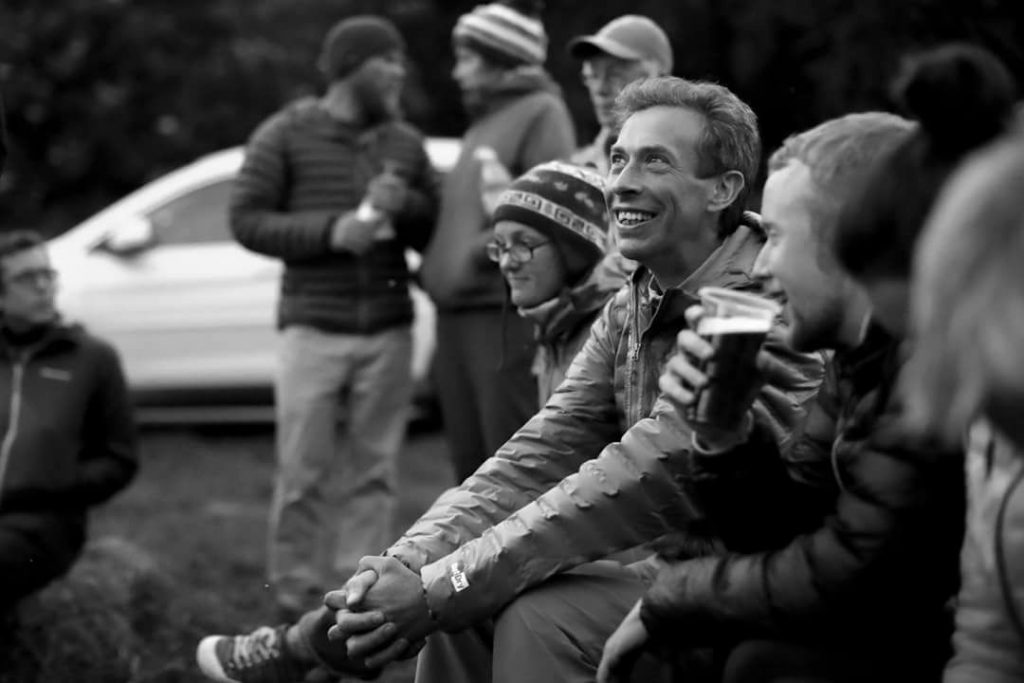 And during the race itself, how will you ensure that you have enough fluid and fuel on board?
For me, that's pretty simple. I just drink when I'm thirsty. I'll just drink from my water bottle as needed. At the aid stations I'll usually drink the supplied coke, or maybe a coffee at night if it is particularly cold. My wife, Helen, should be able to meet me at a few of the allowed supported aid stations, where I'll pick up some fruit juice or flavoured milk as a treat. I actually don't plan on eating anything. I've trained myself to be fat adapted so I don't need food over a race of this length. I'll have one or two small chocolate bars as an emergency, and some dried figs as a sugar-hit treat in case I hit an energy low.
What advice would you give to those heading out there for the first time?
Above all else, embrace the atmosphere and enjoy the whole experience. The atmosphere at the start is particularly awesome. The countdown to the start, with the race theme "1492 by Vangelis" blasting out, and then running through the streets of Chamonix jammed with cheering supporters is just superb.
The other thing is to ensure to run your own race. Pace it too easy, if anything, in the first half to ensure that you make it through to the finish.
And of course, keep looking around and taking in the amazing views, and remembering how lucky we are to be able to enjoy this incredible playground.
Check out our Hard as Nails podcast:
Like this? You should check these out: