Endurance swimmer Carmel Collins talks jellyfish, whales and food intake on her incredible solo North Channel swim.
Over the summer endurance swimmer extraordinaire, Carmel Collins (38) swam the North Channel – the strait between Ireland and Scotland. She covered the 35km distance in 15 hours, 58 minutes and 21 seconds, in temperatures as low as 12 degrees.
The Cork woman went from a spot of pool swimming, to solo swimming the English Channel in 2012. Then on to her most extreme challenge to date, the North Channel. She has nearly drowned on three separate occasions while swimming in the past, yet that never hindered her ambition to take on these endurance challenges. We caught up with Carmel to talk all about the epic swim.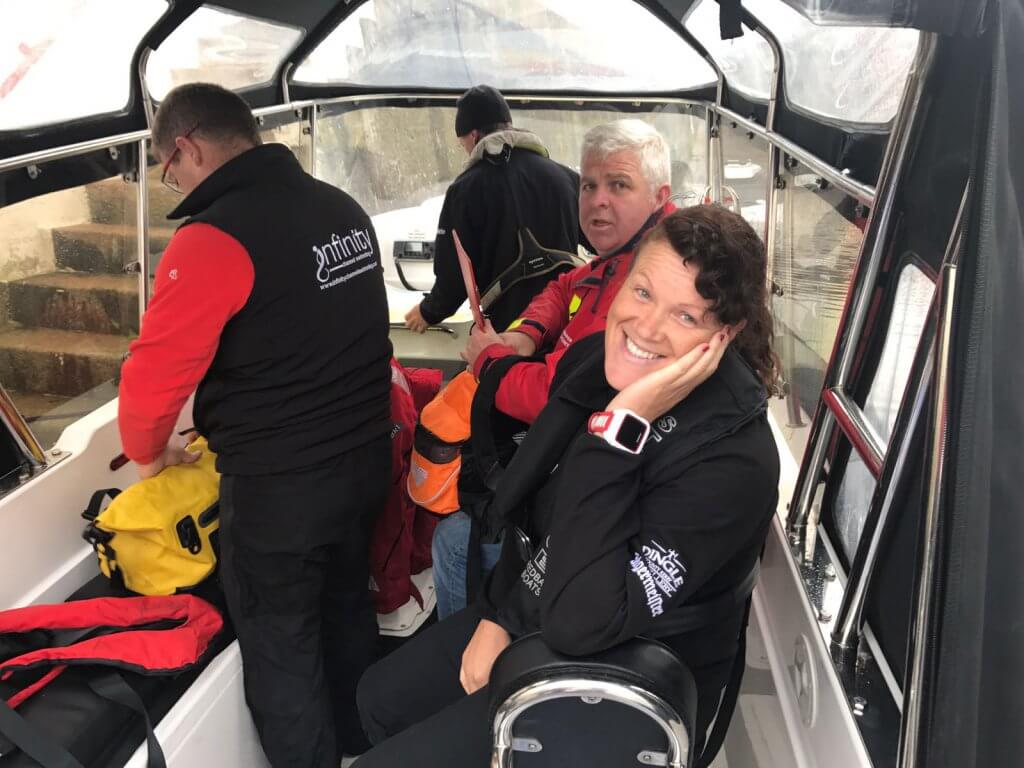 What did your weekly training schedule like in the lead up to the swim?
It consisted of 25-40 km sessions indoor in Brookfield Leisure Centre and some outdoor sessions with Myrtleville swimmers. I did the Infinity Hit the Wall swim camp. Also, I did two to three gym sessions of weights and some body conditioning a week on top of that.
5 reasons to put the great fjord swim on your bucket list
What did you eat during the swim?
My routine in the swim was feeding every half hour, with feeds being 30 seconds or so. I fed on mostly power gels and some High5 4:1 carb and protein drinks. I had a few jelly's here and there. What I enjoyed the most were the hot drinks and chocolate, a latte with jaffa cakes.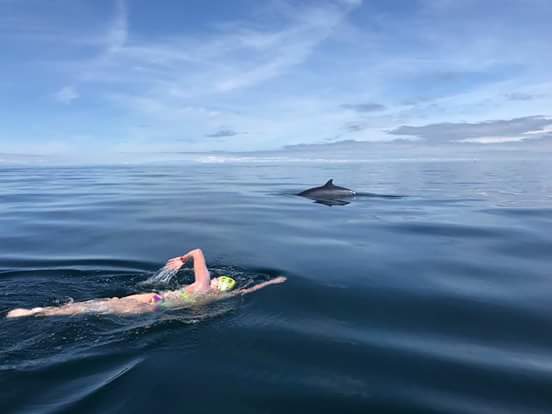 The North Channel is notorious for jellyfish, did it live up to its reputation?
I did see a lot of jellyfish. I bumped into two lion's mane early on in the swim. I had never seen one up close and personal. I could not believe the length of their tentacles. They just could not be avoided right on top of the surface.
"I swam over one of them with my head up and felt the tentacles rub off my thighs."
I immediately thought I was stung by it but I wasn't. It may have been because I had lots of vaseline and lanolin on my legs or just pure luck.
I did get stung by others but just minor ones, it was like playing dodgeball with them at times. I could see lots of huge ones down deep, they made the swim interesting and colourful.
Did you have any other issues during the swim?
I started having some trouble with my left arm. So I had to change to unilateral breathing to the right, which aggravated my breathing. I so used to bilateral and I had been diagnosed with bronchitis in May so this certainly did not help. I struggled with the breathing after that particularly in the second half of the swim.
Meet Conor Maguire: big wave surfing's one to watch
What was the highlight of the swim?
The high point of the swim was when a minke whale came up next to me to say hello and play around for a little while. I was convinced it was a killer whale at one point until I saw the grey colour right underneath me moving around. It was so close to me, it was a little frightening but very exciting.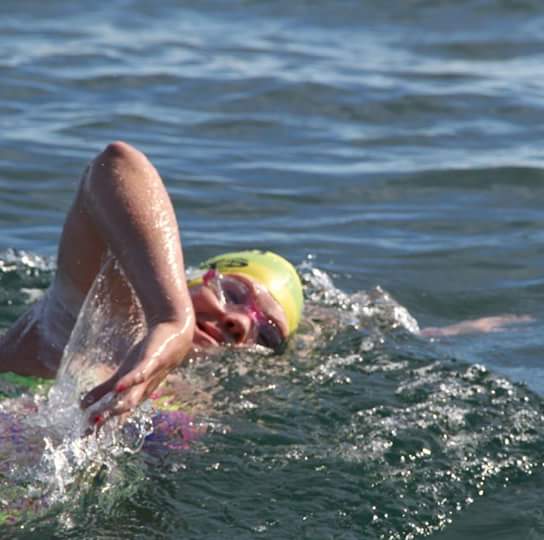 Why didn't you make more of a big deal about the swim?
I kept it on a low down because I did not want a big fuss about it in case it did not work out for me. There can be attention and expectations around such an event. For me I just wanted to enjoy it and make it a very special swim for me and the fantastic crew, which consisted of Padraig Mallon, Charles Stewart, Ger Kennedy, Claire Ryan and Kieran McClelland.
Any idea what's up next for you?
The next thing for me is to just keep swimming. Maybe do some indoor galas and if the opportunity arises for a long local swim next year so be it. Also, I am back cycling so I hope to do some nice long spins and possibly a triathlon or two.
Check out our Hard as Nails podcast:
Like this? You should check these out: