Ireland has only one true fjord so taking part in the annual swim run there by Gaelforce Events is a no brainer for anyone who wants to take part in one of the best and most interesting outdoor events in Ireland. Outsider's Roisin Finlay took on the Great Fjord Swim for the first time this year and here she tells us why she'll be making it an annual outing from now on.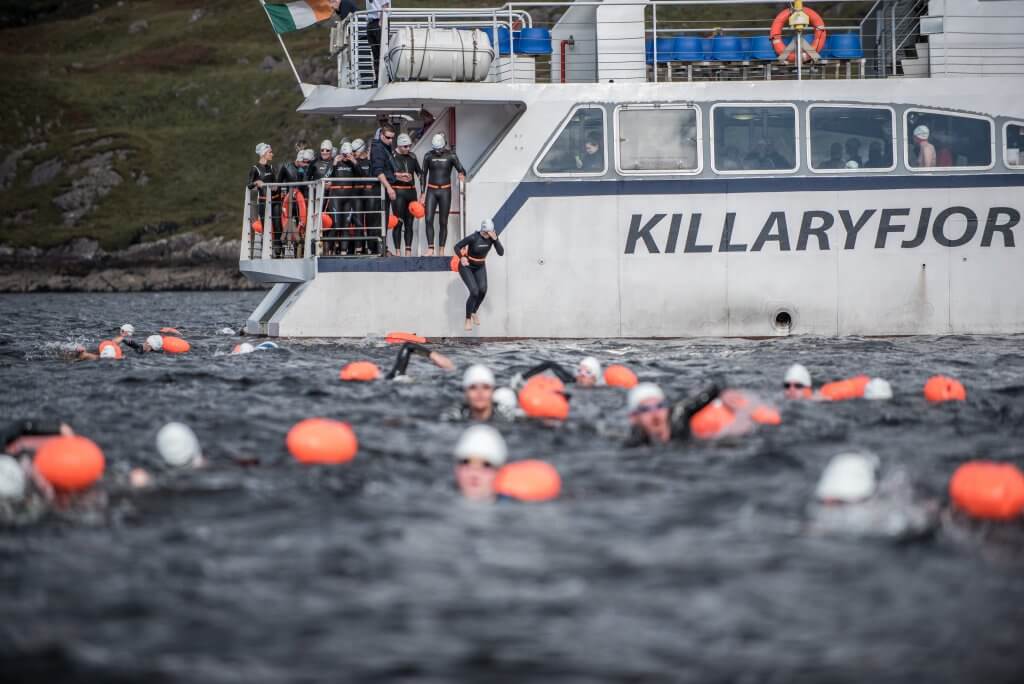 1. There's something for everyone
With three swim distances on offer – 750m, 1.5km and 3.9km – and the option to swim in a wetsuit or skins (just your togs, googles and hat), this is an event which caters to swimmers of many levels. Sure, you'll need to prepare and train, but with the right swim programme and a good swimming wetsuit, the shortest distance should be well within your reach. After that, the sky's the limit. Maybe the following year, you'll attempt a longer distance or add to the challenge by opting to ditch the wetsuit. Better still, if your gang of friends has varying ability, you can all take part, whether you're new to open water swimming or have the Channel in your sights. The event is also perfect for aspiring triathletes as each swim distance corresponds to sprint, Olympic and Ironman distance events.
10 Things Everyone Should Know Before Their First Sailing Lesson
2. The scenery is just wow!
Forming a natural border between counties Mayo and Galway, Killary Fjord may just be one of the most spectacular places to wild swim in Ireland. Extending 16km (10 miles) from its head at Aasleagh in Co Mayo out to the vast Atlantic, the inlet boasts pristine water and is surrounded by stunning mountains. Mweelrea, the tallest peak in Connacht lies to the north and the Twelve Bens and the Maumturk Mountains of Connemara are found to the south. So as you sight the buoys ahead on your swim route, don't forget to take a look around you and drink in the amazing views!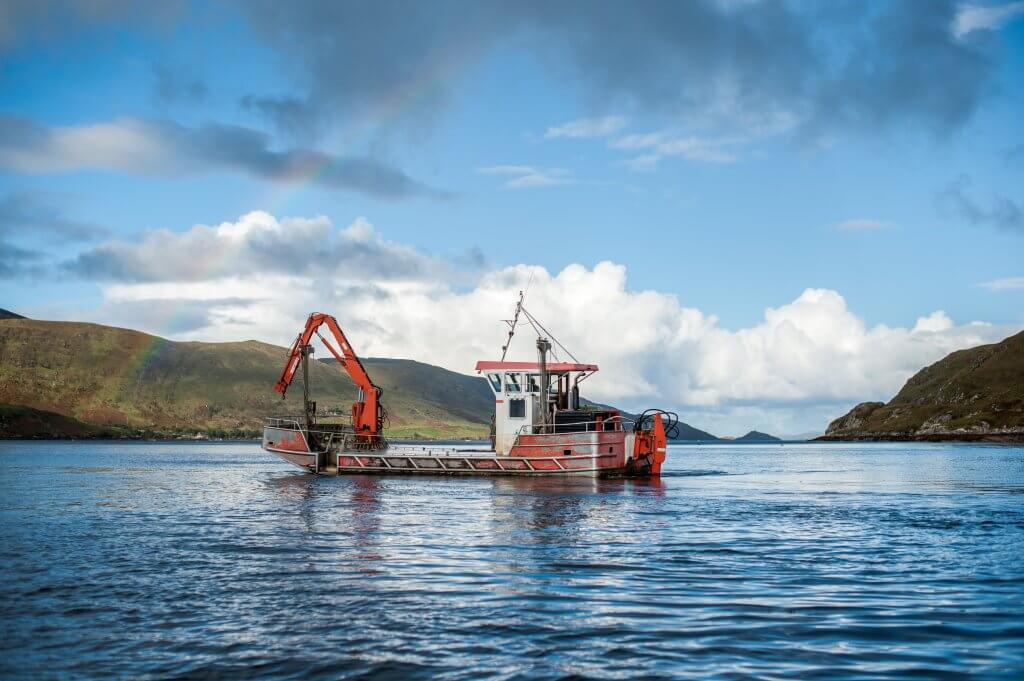 3. It might just be the best challenge to bid farewell to summer
Make no mistake about it, the Great Fjord Swim offers a real challenge. You may be able to crank out one or even several kilometres in the safe confines of the pool lane, but deep, dark and more than a little mysterious Killary Fjord has many tricks up its sleeve to try and test you. As you travel out into the waters by boat before jumping off to start your swim, it's good to be armed with the knowledge that at its centre the fjord is more than 45m deep. That means its waters can be truly chilly. This year the water was about 13°C – a good 3°C or 4°C lower than the east coast – so even seasoned open-water swimmers had to dig deep. But you'll have all summer long to hit your local outdoor bathing spot to prepare yourself mentally and physically. And as the race takes place at the very end of September you'll have the added bonus of knowing that you stretched out your swimming season right till the leaves of autumn began to tumble from the trees.
8 of the Best Mountain Biking Events in Ireland  
 4. A great atmosphere and a great reason for a weekend away
Because this event caters for so many levels, it's ideal for gangs of friends, swimming groups and triathlon clubs looking for a novel event to end the season with a bang. There are several places really nearby where groups can stay, including two quality hostels, K2 at Killary Adventure Co and Sleepzone, lots of B&Bs and Leenane Hotel. There are plenty of other activities locally too – from kayaking and hiking to biking and seaweed bathing – to keep everyone happy before and after. As for food, you'll find plenty a few good cafes and restaurants in Leenane but we recommend heading to The Misunderstood Heron, a funky little Connemara food truck just across the road from K2 which servers up amazing homemade pastries, quiches and samosas. And if you're looking for a busier sport to celebrate after your swim, bustling Westport town is less than a 45-minute drive away.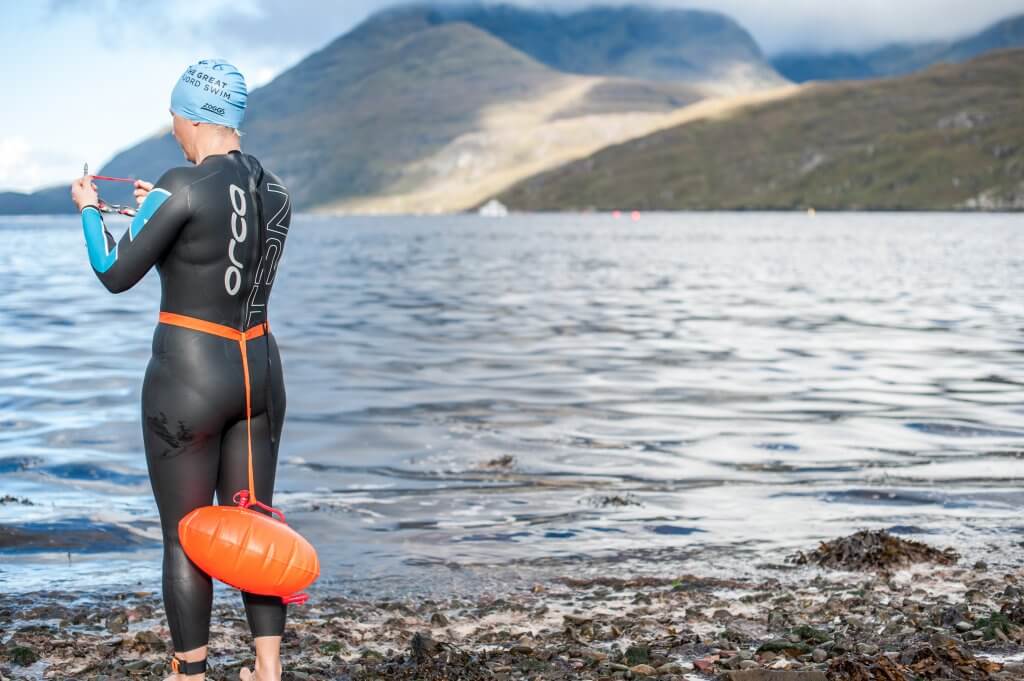 5. It's a brilliantly organised event
Run by seasoned outdoor event company Gaelforce Events, the organisation behind this swim is seamless – from registration online to picking up your number and goody bag on the morning of the event. There is also great attention paid to safety. There are plenty of support kayaks keeping an eye on swimmers as they make their way to shore and everyone taking part wears a brightly coloured tow float so they can be clearly seen. For the newbies to open-water swimming, this also gives you a great sense of camaraderie in the water. And when you do make it to shore, there is hot soup and other goodies to help you warm up quickly too.
The date for next year's Great Fjord Swim is yet to be announced but you can expect it to take place at the end of September. To sign up visit Gaelforce Events.
Check out out Hard as Nails podcast:
Like this? You should check these out: 

Previous Post