25-year-old Russell White has had an incredible year on the international triathlon circuit. He is now the highest ranked male triathlete in Ireland.
Russell White from Banbridge, Co Down is an up and comer on the international triathlon scene. The 25 year old is definitely one to watch. This year he finished 15th in the WTS (World Triathlon Series) Grand Final in Rotterdam. This result is the highest WTS Grand Final finish from an Irish male ever. The result qualifies him to compete in the next Commonwealth Games. We caught up with him lately to talk about the incredible year he has had.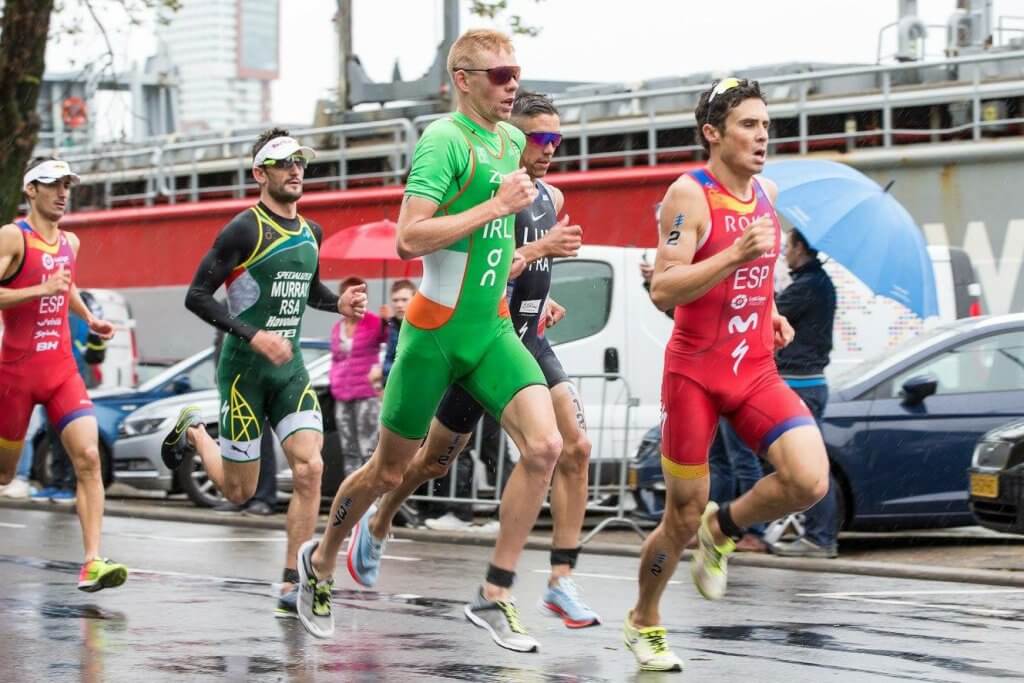 How was the WTS Grand Final Rotterdam?
It was very special. It was only my second ever Grand Final. Although I had raced plenty of WTS races over the last few years, I really got my eyes opened in Cozumel last year to how the Grand Final is different. It's a step above and that was even after a few break through performances earlier that year. Everyone shows up to the Grand final and everyone aims to bring their A game. Last race of the series, extra points on offer and bigger prize purse. Why wouldn't you?
I aimed to bring my A-game to and thankfully I can say I did. What was special that day was that everything I had planned and wanted to happen, happened, I felt great the whole race, everything just seemed to click. I had a good swim that got me out with the leaders and I had no chasing to do as I was up at the front from the 1st corner of the bike. I felt comfortable and in control in very Irish like conditions with cold weather and wet roads on an extremely technical bike. On the run I felt strong and was in a good position from the start. I just made sure I kept focused in order to deliver a good performance after having such a strong swim and bike leg before hand.
What made it even more special was that I managed to achieve my Commonwealth Games qualification standard. That had been my aim for the whole season. My 15th was the highest WTS Grand Final finish from an Irish male. Going from a 38th in last years GF to 15th this year was a massive boost to my confidence to help me believe that I can really cut it at this level going forward.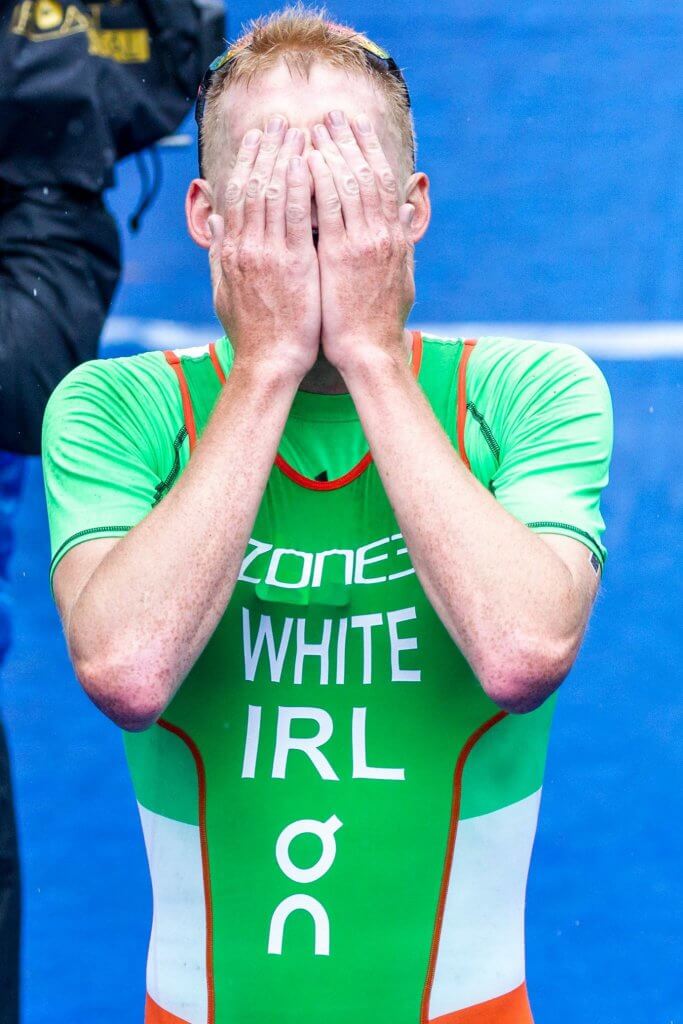 How did it feel qualifying for the Commonwealth Games?
Growing up in a Commonwealth country I always watched it on TV and I always viewed it as a major Games between every Olympics. It's a big deal being from somewhere like Northern Ireland, that means a lot to me. The Commonwealth Games is the only opportunity to race and represent Northern Ireland within triathlon. That's huge.
This will not be my first Commonwealth Games as I went to the one in Glasgow in 2014. But back then it was at the discretion of the selectors, helped by the fact that it was the first time the games held a mixed team relay. I wouldn't say I was there to make up the numbers, but in hindsight, I was a little out of my pay grade. This time around, I read the criteria set for Northern Ireland and didn't read past the automatic selection paragraph. I didn't need to know, I already had my aim, Top 15 in any WTS race in the 2017 season.
Ironman 70.3 Dún Laoghaire 2018: The Essential Information
How important is it to listen to your body – to know when you are struggling, when to push and when to ease off?
Very important. In high-level sport, you are aiming to be as fit as possible, but there is a very fine line between being super fit and unhealthy. Our bodies are obviously well looked after and in great condition but at the same time under great stress. Even over the past few weeks, I have been reminded of that as I managed to get very sick. I am now making sure I listen to my body. A few extra weeks rest in the off season will have less effect than if I don't listen to my body and complications arise when the season is in full swing.
You do altitude training, what are the benefits of it for you?
I seem to be a very good responder to altitude training. I only used it for the first time last year when I was lucky enough to be a training partner for Bryan and Aileen getting ready for Rio Olympics. I benefited immensely. I just feel fitter and more in control when racing after an altitude camp. Whether it is the effect of altitude on the body or the fact that I use Font Romeu in France, which is at the top of a mountain. Or with nothing else to do other than train and recover that it requires a minimum of three weeks which forces an uninterrupted block of training. Or if it's all just a placebo? I don't really know, I've managed to find something that really works for me and going forward it is something I will keep in my arsenal to use at appropriate times in the future.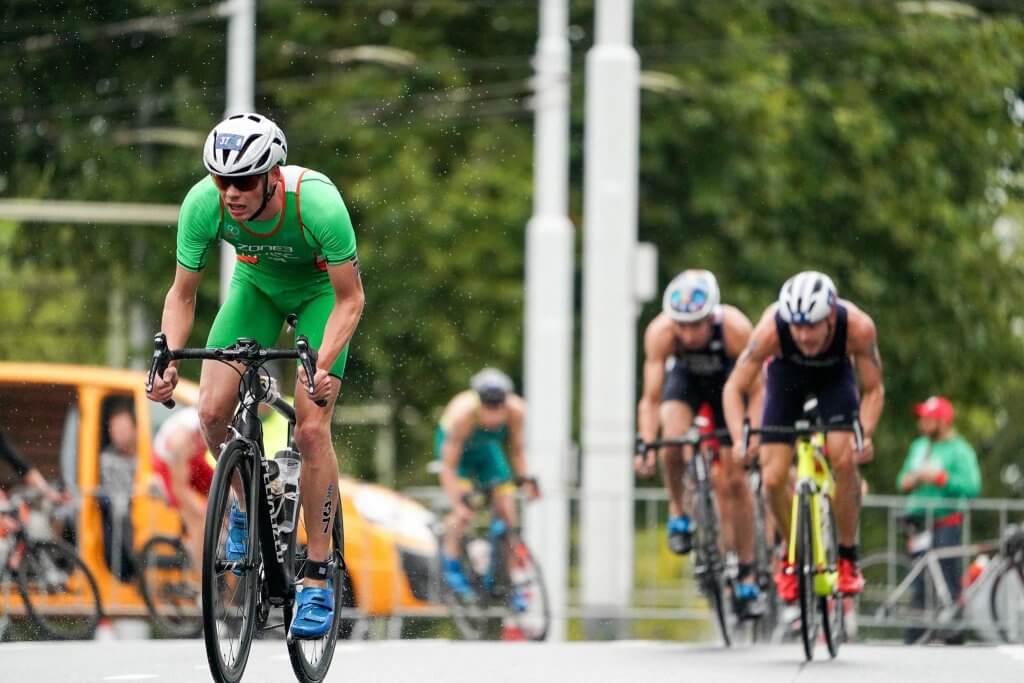 Do you ever dread the next training session?
Thankfully I don't, especially not during the past year. I think that was down to moving to a new squad and a new training environment. The first three months of 2017 I was in America, during the summer I based myself in Spain and the end of the season I was at Altitude in France. Along with the new training locations, I was with new training partners and a new coach, so everything was kept very fresh and exciting. I'm not going to lie, I'm sure there were plenty of days when I was extremely tired and knew the next session was going to be a struggle, but I understand how lucky I am to be doing this full time. So I do remind myself I am doing all this training because I want to and I know where I want it to take me.
Why did you choose Triathlon Ireland over the British Triathlon federation?
Northern Ireland is an anomaly where you have dual nationality just by being born here. This gives you options that most people don't have to think about. But when it comes to sport, I find it fairly simple.
I grew up a swimmer with my main aim of trying to achieve Ulster Squad qualifying times and then ultimately Irish Squad qualifying times. That was always the pathway. For example, Rory Best grew up playing rugby for my local town and is now the captain of Ireland. There is a pride in growing up with an aim to represent Ireland at the highest level and now I can finally say I am doing that.
Interview: Aileen Flynn on what it takes to be an Ironman
Gear wise – what are your go-to kit/brands for tri gear?
I may not be making any money in this sport, but I am thankful that I have some very good sponsors that keep me well kitted out. Brands I am pleased to say that I wouldn't be wearing if I didn't feel they were the best.
For all things swimming related including my wetsuit, Zone3. I have been with them for five years now and long may it continue. My shoe sponsor and running apparel is by On-Running and although not yet the most well-known shoe brand (outside of triathlon), I really couldn't imagine running in anything else again. I have been using their trainers and race flats since 2015 and I am pleased I will be with them through to 2020 and hopefully beyond.
For my cycle kit, I have recently been kitted out by Galibier an Irish based cycle apparel company, who has designed some brilliant kit that I am privileged to be training in daily. As for bikes, I am currently unsponsored but have been riding my own Specialized, Tarmac during the 2017 season.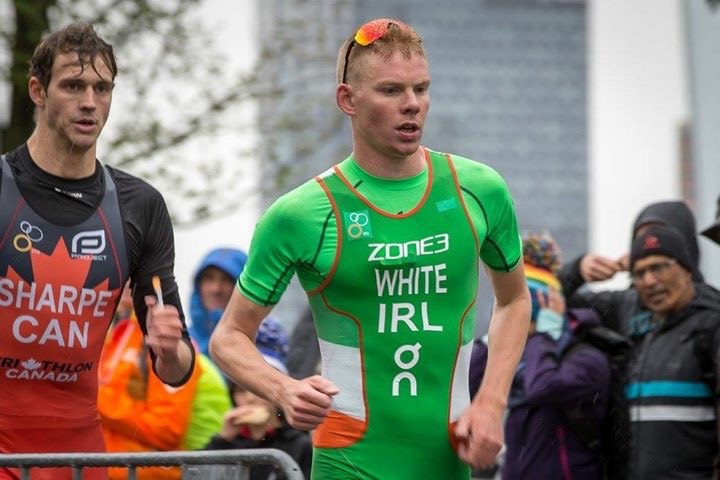 How many bikes do you have?
I have two bikes, a Specialized Tarmac which is my own race bike and I have recently just purchased an aluminium Genesis, something more robust to see me through the tough Irish winter conditions so that I can keep my race bike in good condition. It is quite unbelievable that you can be the highest ranked triathlete in Ireland and secure results like a 15th in the WTS Grand Final but still be without a bike sponsor, racing on my own bike and second-hand wheels. Therefore one of the big priorities of the next few months is trying to secure a bike sponsor for 2018 for the Commonwealth Games, WTS and Olympic Games qualification. This is a fundamental component in assisting me to compete at the highest level.
How many pairs of runners do you wear through in a year?
I tend to use around seven pairs at least through the year. Two pairs of race flats to see me through the season, around four to five pairs of trainers on rotation depending on what type of session or what mood I am in and one pair of trail shoes for off-road runs, all of which are provided by On-Running.
What's your aim for next year?
My biggest key race for next year is the Commonwealth Games which I am aiming for a top-five finish. This will be a big ask but one I believe I can achieve with a good winters training and preparation. That will be at the start of the season in April and after that my focus will turn to the World Triathlon Series and focus on becoming a consistent top 15 competitor. The Olympic qualification period for Tokyo 2020 will open in May and be a two-year process so consistency at this high level will be key from May onwards. I aim to get my qualification off to a good start in that first period.
Check out our Hard as Nails podcast:
Like this? You should check these out: