Outsider's Orla O'Muiri caught up with Leon McCarron to talk about slowing down, exploring the Middle East on foot and the role of adventure in a modern world. 
"It's surreal, spending a Saturday watching an animal sacrifice with a load of guys dressed in white, talking about how they are going off to work in Google on Monday. It's sort of a meeting of two worlds that you don't get to see very often."
Leon McCarron is a professional adventurer and storyteller from Castlerock, Northern Ireland. The 31-year-old specialises in long distance, human-powered expeditions. Over the past ten years, he has cycled from New York to Hong Kong, walked across China, trekked through the Empty Quarter desert in Oman, followed the longest river in Iran from source to sea, travelled across Argentina on horseback to learn about the last free-flowing glacial river in Patagonia and walked 1000 miles through the heart of the Middle East.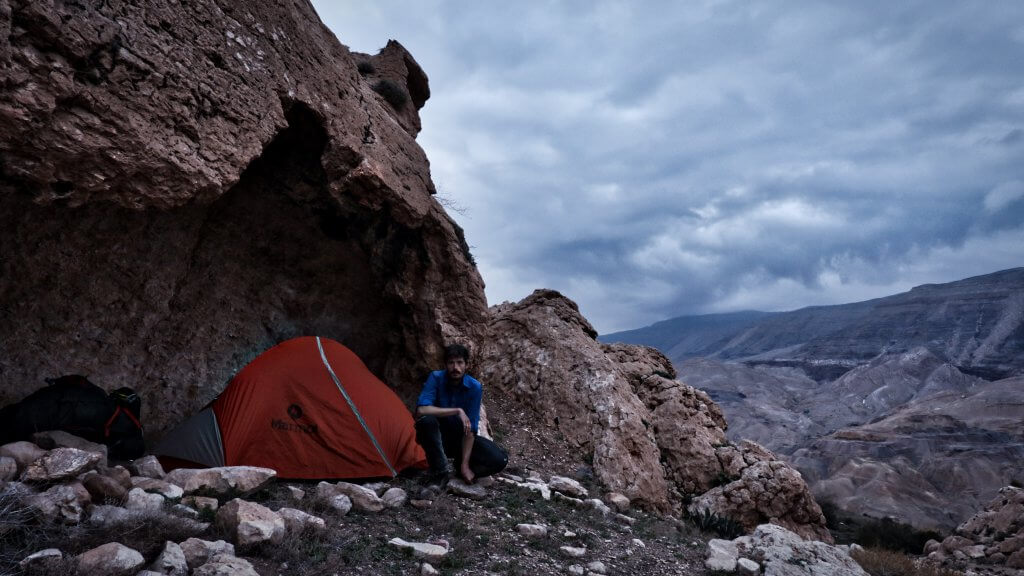 Leon's fascination with the Middle East stemmed from growing up in Northern Ireland; "That was one of my initial reasons for going across and wanting to look at the whole Israel/Palestine conflict. I grew up seeing loads of Israel and Palestine flags in Northern Ireland and I remember wondering what their significance was."
His latest adventure saw him return once more to the Middle East to spend a month living with the worlds smallest and oldest, ethno-religious group, the Israelite Samaritans. He travelled between their two communities in Tel Aviv and the West Bank, during the Passover.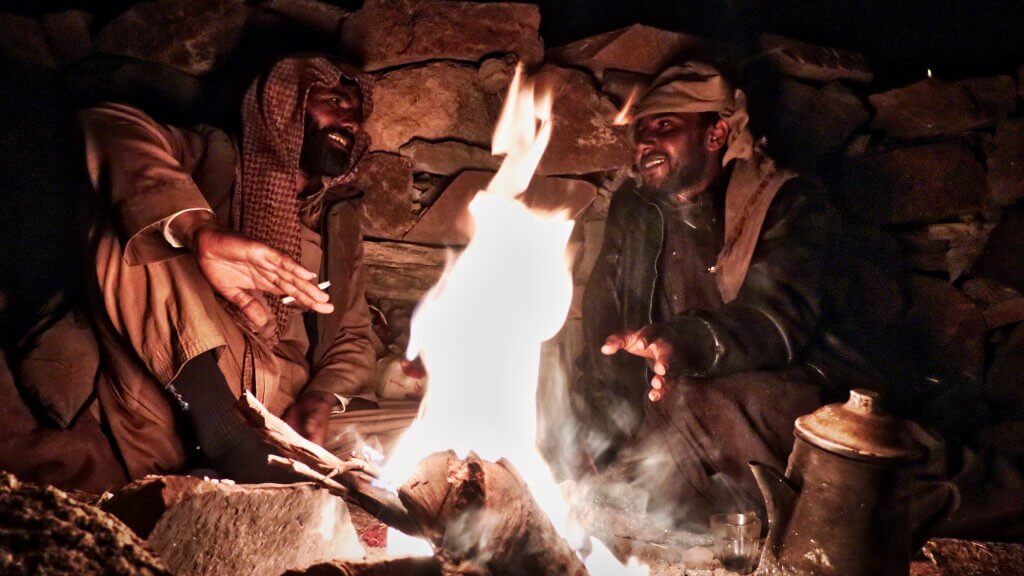 "They were the most interesting people I think I've ever met. They are the same sort of Samaritans from the story in the Bible, the Good Samaritan. In the time of the Bible, there was over one million of them, there are now just 802 left, all living on top of a mountain in the middle of the Holy Land. They think differently and ethnically than everyone around them. They still practice animal sacrifice, and so once a year they gather together to slaughter a load of sheep.
The Water Diaries: Fearghal O'Nuallain's Journey along the Indus River
"They practice this ancient life, but with this very modern aspect to it, a lot of them work for these big tech companies in Israel, like Google and Microsoft. They have this weird place right between the Israel and Palestine question, where they are neither one or the other so they have a freedom that neither of the other two has, a sort of acceptance that Israelis and Palestinians often don't give to each other."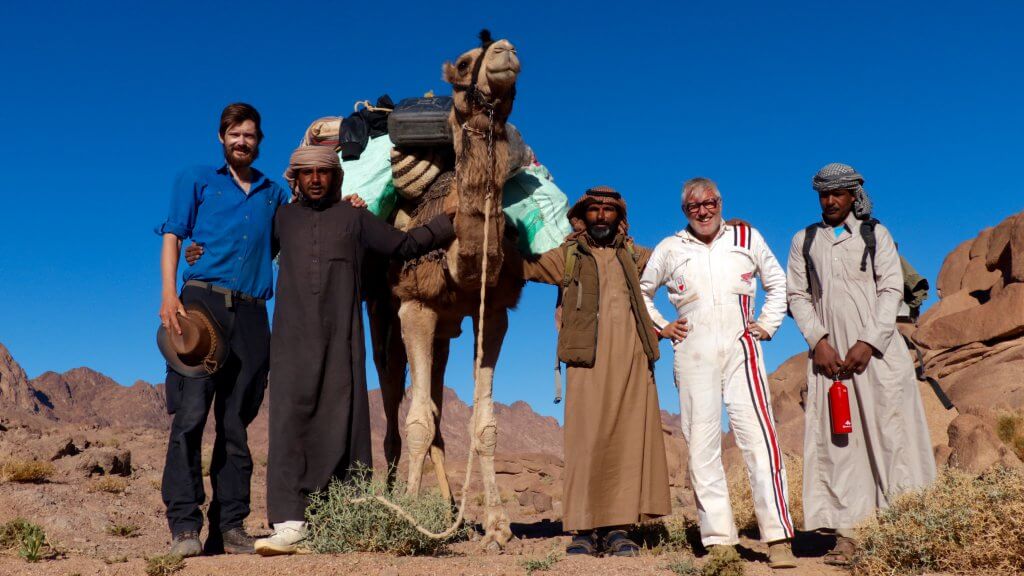 Leon graduated from university at a time when the economy was in disarray, and simultaneously having no idea about what he wanted to do with his life, so he mounted his bike and attempted to cycle around the world thinking that by the time he returned the economy might be a bit better; "I tried to cycle around the world, and I say tried because I ran out of money two thirds of the way around. It was all totally new to me at that stage. But the more I did this, the more I got interested in how travelling and human-powered travelling connects you with people and it gives you an insight into places and ideas and conversations that you just wouldn't get if you were in a car."
Scaling Mount Damāvand, Iran's Highest Peak
He never did return home to get that 'normal' job, but instead, followed the line of professional adventurers that were blossoming in Britain. At first he started with the faster pursuits but as he grew older, he began to slow down the pace of his journeys, focusing more on connections rather than physical feats or record-breaking accomplishments; "I actually found increasingly, the more you slow down, the more you learn, the more immersed you are and that's kind of why I went from cycling, kayaking and horse riding to walking, because short of sitting down in the dirt and just talking to people for six months, it's the best way to still have some sort of movement and still get all of the adventure stuff. You're vulnerable, it's hard work and you have to be self-sufficient, and minimalist.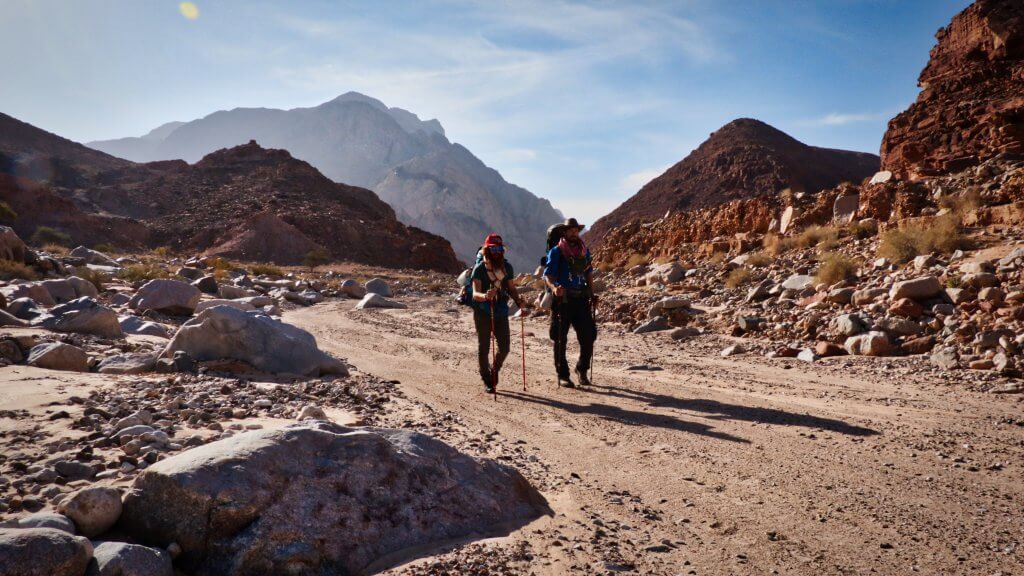 "I really like this idea of the human brain working in tandem with the body. As I walk, I find my head clears, and I make connections and ideas that perhaps I wouldn't have. So to try and do long journeys where you're investigating, hoping to explore something like the culture, the contemporary side of the holy land, walking the Middle East seemed like the natural thing to do."
For Irish people, the term professional adventurer is almost unheard of, but I can't help but agree with Leon that there is a place and perhaps a need for it in our world; "I am concerned about where we are as a world right now. It sort of feels like the world is falling apart. We're all sort of scared, and there are certain people in power that are pretty terrifying in certain parts of the world and I just think that there is a real purpose for adventure and exploration. It's not wandering off planting flags in places like it used to be.
"The kind of frontier and purpose of adventure now is storytelling and showing a different side to places that are not fully understood, and connecting people back together again, which all sounds a bit grand when really I just go for long walks, but you sort of have to hope that somehow it works and you can show something new."
"I don't think I'm under any illusions, there's a huge inherently selfish part of adventure as well that you are just doing these things for yourself and it's true, I love this stuff, I love to be out on a hillside in the rain. It's brilliant, I can't get enough of it but I do think there has to be a much greater purpose to it as well. If everyone who went somewhere different reported back to ten people about how kind and friendly a place was or how it wasn't like they had heard before they went, then that's a little more enlightenment in our world."
Leon McCarron has just released a book called The Land Beyond about his one thousand mile journey on foot through the heart of the Middle East.
Follow Leon's adventures through his website, Facebook, Twitter or Instagram.
Check out our Hard as Nails podcast:
Like this? You should check these out: