Put Wales on your travel bucket list this summer. We promise it will both surprise and amaze you! You need to check out all these things to do in Snowdonia.
Wales is the ultimate adventure playground. We really don't utilise it enough, considering it is just a stone's throw away. It is very doable to pop over there for a weekend and experience its magic. Here at Outsider, we have always found the best way to experience a new place is by signing up for an event and then designing an action-packed weekend around it. On 12 May 2018, the popular Irish adventure race series Quest is heading to Wales. We figured if you were considering signing up, we'd better show you all the other awesome stuff to do in Snowdonia while you're there.
1. Quest Wales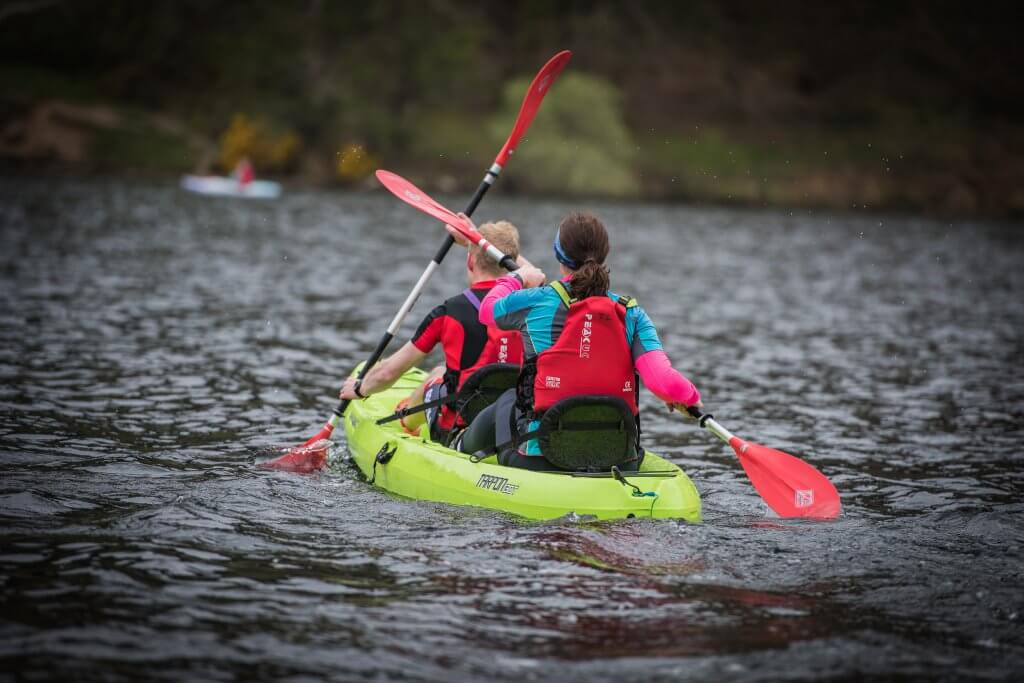 On 12 May, Quest Wales will return to stunning Snowdonia for their epic one-day multi-sport race. It starts and finishes in the idyllic village of Betws-y-Coed in Northern Wales. Grab a few pals and make this the ultimate weekend road trip. Hop on a ferry from Dublin Port to Holyhead. From there, it's only an hour's drive to Snowdonia. What better way is there to spend a Saturday morning than running, cycling and kayaking across spectacular mountains and valleys? There are three routes to choose from; the 53km Expert, 42km Sport and the 25km Challenge. When you're finished and sporting your exclusive custom-made medal around your neck, indulge in the hot food on hand for all finishers and take a dip in the famous Japanese hot tubs. Come for the adventure race, stay for the whole weekend! The village of Betws-y-Coed throws one heck of an after party!
More info: Quest Wales
2. Surf Snowdonia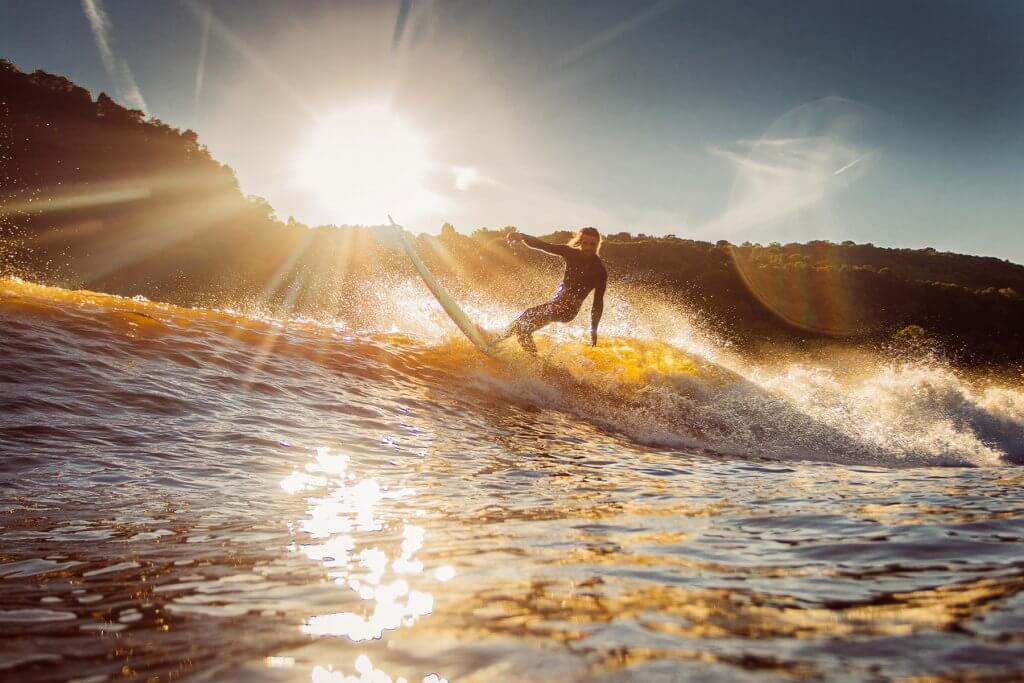 Snowdonia hasn't always been synonymous with surfing, but that has all changed since the Surf Snowdonia hub was created. This artificial wave garden is the height of cool. You no longer need to spend hours out in the lineup, bobbing up and down, waiting on waves. Here, you have consistent perfect peaks made for you on demand. It's the ideal way to master the basics of surfing or hone your style.
If surfing is not your cup of tea, fear not, Surf Snowdonia is much more than just a wave garden. The Surf Snowdonia Crash & Splash Lagoon is their belly-laugh-inducing, over-water obstacle challenge that looks like absolutely mad craic. It's basically a floating bouncing castle obstacle course on water. Make sure to have a go on their catapult, 'blob'!
When you've worn yourself out after a day jam-packed with activities, spend the night onsite in their cosy glamping pods. You can unwind in the lagoon-side hot tubs and sauna. Or if you have travelled over in your campervan, they have six campervan hook-up points. For £20 per night you can pull up and have access to all their glamping facilities.
More info: Surf Snowdonia
11 of the Best Adventure Races in Ireland
3. Climb Mount Snowdon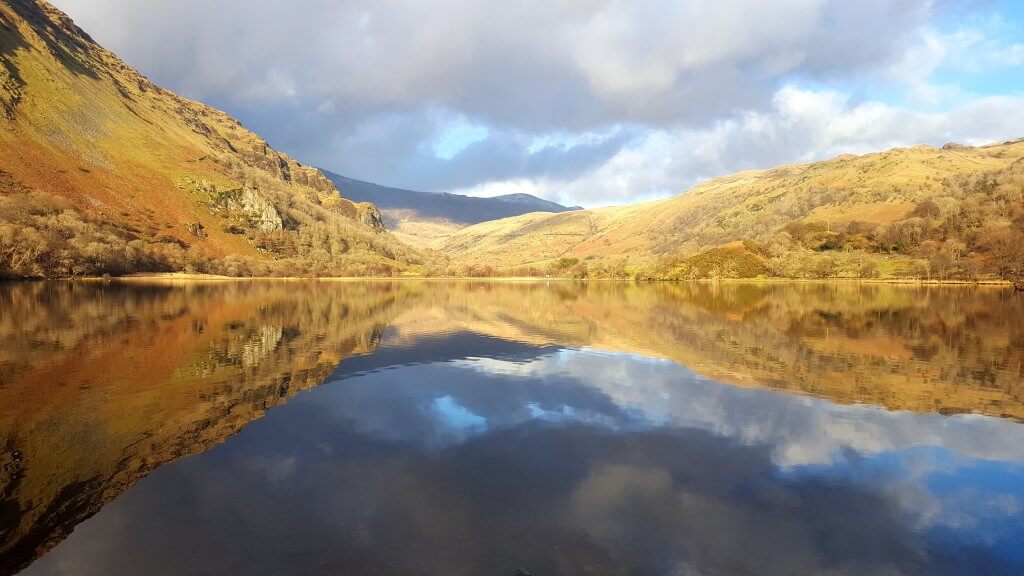 If your legs aren't killing you after participating in Quest Wales, you should definitely consider climbing Mount Snowdon. It is the highest peak south of the Scottish Highlands and is a stunning massif of radial ridges, with its highest point Yr Wyddfa standing tall at 1,085m. For the mountaineers and scramblers amongst you, the go-to circuit is the Snowdon Horseshoe. This encompasses the satellite peaks of Crib Goch, Garnedd Ugain and Lliwedd.
But if you're not a serious climber, there are plenty of easier routes to choose from. The easiest, but therefore the busiest, is the 8.5km Llanberis Path. For something a bit harder, there is the shorter 5.6km Watkin Path. Its difficulty lies in the loose scree on the top part of the hike. The Pyg and Miners' Track are two other options. The great thing about Snowdon is that Sherpa buses run in the summer months. So, if you choose not to go down the same way you went up, you can conveniently catch a ride back to your car.
More info: Visit Snowdonia
4. Mountain Bike the Gwydir Mawr Trail (formerly known as the Marin trail)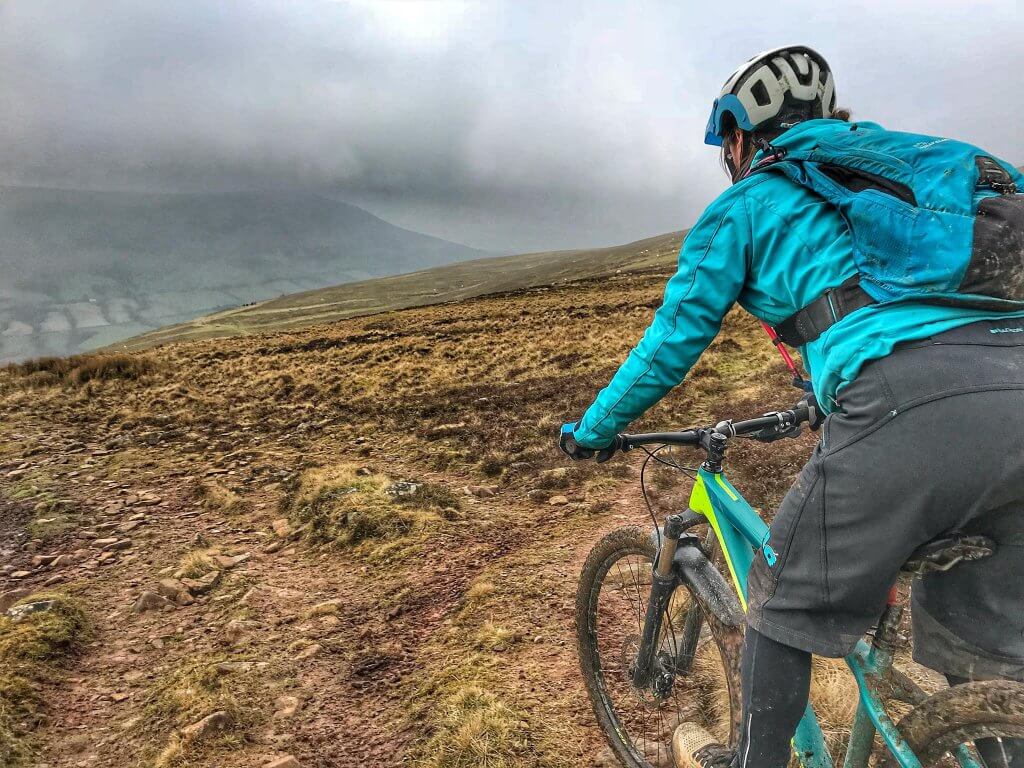 Wales has long been known as a mountain biker's haven. And the Gwydir Mawr Trail is arguably its most famous trail. It is certainly a classic. At 25km long, it will take 2-4 hours to complete. Its only drawback is that it does involve a hell of a lot of climbing. The route runs through forest roads, with the descents taking place on a rocky and loose surface. The reward for all your hard work is the absolutely epic scenery.
After the big climbs come the big descents on brilliant single track. There is plenty to entertain you with the single track varying from tight and technical, to rocky, to open and flowing. You've got everything a mountain biker wants in the mix, from dark forest to exposed ridge lines. If time is against you, there is the Gwydir Bach trail. This is an 8.7km version that takes between 45 and 90 minutes to complete.
Hire Bikes: Beics Betws Mountain Bike Hire
Guided Tours: Mountain bike Wales
5. Zip World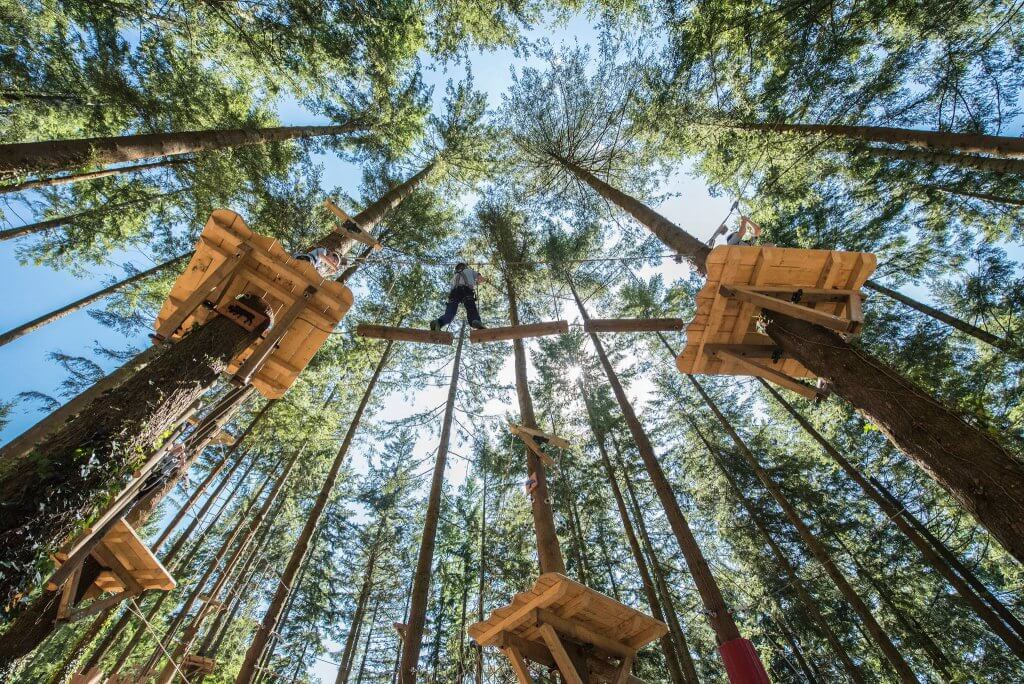 For minimal effort and maximum fun, head along to Zip World. This place takes ziplining to a whole new level! Nestled in the spectacular Conwy Valley, Zip World Fforest is the ultimate adventure through the trees. There is the 60ft high zipline and obstacle adventure known as Zip Safari, and the only alpine coaster in the UK, Fforest Coaster. Trampoline through the trees on the Treetop Net, or soar over them on the giant five seater swing, Skyride. There's even something for your little adventurers, Tree Hoppers, a miniature aerial obstacle course complete with zip wires.
For an even bigger dose of adrenaline, there's Zip World in the Penrhyn Quarry, Bethesda. There, they have Velocity, the fastest zipline in the world and the longest one in Europe! It's the closest feeling you'll get to flying, with stunning views of the Isle of Man as you hurtle through the air at 125mph.
You can also go underground and explore the caves. In Zip World Caverns, you traverse via ferrata, cross rope bridges, navigate ladders and tunnels, and fly on 10 separate ziplines. Or check out our personal favourite, Zip World Bounce Below, which is an underground adventure in Blaenau Ffestiniog. It is made up of six enclosed bouncy nets connected by walkways and slides, with a huge bouncy net spiral going from the bottom to the top!
More info: Zipworld
Check out our Hard as Nails podcast:
Like this? You should check these out: