Sailor Enda O'Coineen has only gone and done it. The Irish sailor has successfully sailed a lap of the planet!
Enda O'Coineen (61) has successfully sailed alone around the notorious Cape Horn, battled massive waves and storms, and travelled 13,000km to finally complete his solo sailing lap of the planet. The Galway man passed through the finishing line of the Vendee Globe course on Sunday morning to mark the end of his solo sailing lap of the planet, with just one stop.
Back in 2016, Enda set out from Les Sables d'Olonne in France to compete in the round the world race the Vendee Globe. Halfway through the trip disaster struck when his mast came crashing down some 180 miles south of New Zealand, forcing Enda to abandon.
The story took a turn for the better when another competitor in the Vendee Globe was forced to retire. Following some discussions, it was decided that the French and Irish teams would merge to create 'Le Souffle du Nord Kilcullen Team Ireland' with the mission to sail back to France to unofficially finish the race.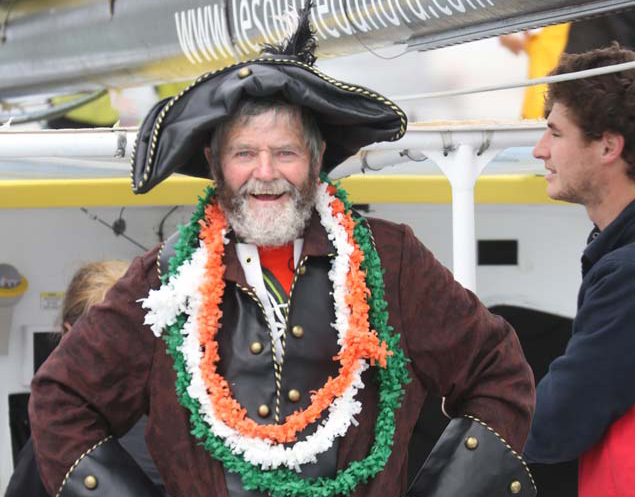 On 26 January 2018, O'Coineen sailed away from New Zealand to commence the 13,000-mile journey through the Pacific Ocean, around Cape Horn, and back up the Atlantic and into Les Sables d'Olonne. Now, he is finally done.
O'Coineen said, "After 66 days alone at sea since New Zealand I am elated. It's incredible. I'm overwhelmed… and now I'm surrounded by thousands of people who gave me an amazing welcome into Les Sables d'Olonne. It's an honour to be here and to be representing Le Souffle du Nord Kilcullen Team Ireland. The support, interest and encouragement has been great. This really is an honour and I thank all who have followed the journey and supported us and our charity, the Atlantic Youth Trust."
Massive congratulations from all of us here at Outsider, Enda!
Like this? You should check these out:

Previous Post